Kybella: Your Solution For Eliminating Double Chin
A quick fix for submental fat.
Kybella: Your Solution For Eliminating Double Chin
A quick fix for submental fat.
Do you deliberately try to pose for photos so that nobody sees your profile?
Is it because you have fat under your chin?
Have you been trying to lose weight, only to get slimmer in all the places but your chin?
Sometimes even the best diet and exercise regimen can't solve the double chin issue. Luckily, you don't have to undergo surgery!
At Vibrant Skin Bar, we have a customized solution fit for you. Kybella is an injectable that targets fat cells under your chin and destroys them throughout several treatments. With its unique formula designed to attack fat for good, thus not allowing fat to find its way underneath your chin ever again, you reach your desired profile!
What Is Kybella?
K
ybella is an injectable that's used to improve the appearance of fat below the chin, be it moderate or severe.
Unwanted fat under your chin, most commonly known as "double chin", can affect different people in different walks of life.
Kybella is a non-surgical way to reduce submental fullness – extra fat beneath the chin. This is the first such treatment and one that will permanently destroy fat cells under your chin, offering visible results in just 2–4 treatments.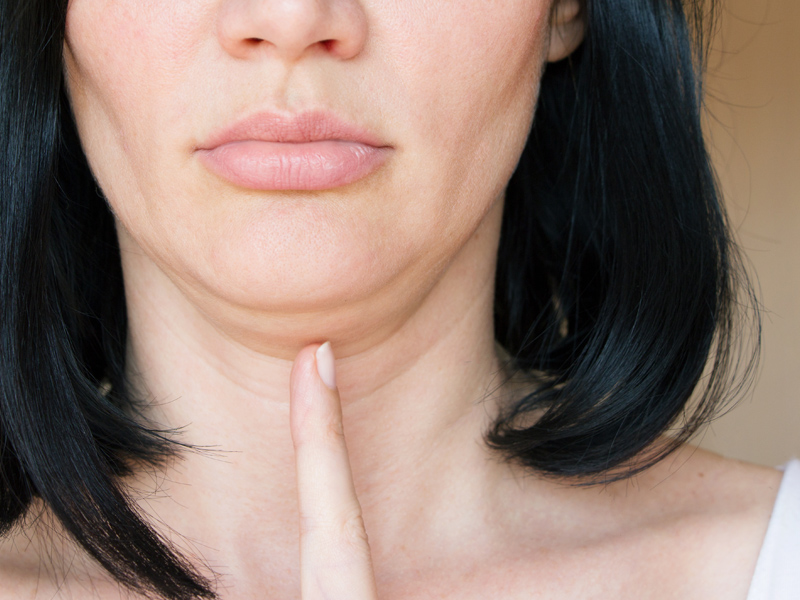 Why Do I Have A Double Chin?
Both men and women can be affected by submental fullness, even if they don't fall into a group of overweight individuals. While weight gain causes extra tissue, it's equally possible that aging or genetics are your culprit.
It is not difficult to see why a double chin would cause discomfort for patients, as it affects their profile and overall facial appearance. In fact, in a 2015 survey conducted by the American Society for Dermatologic Surgery, 67% of people surveyed reported being bothered by their submental fat. By comparison, 69% of those surveyed responded that they were bothered by their lines and wrinkles. It's safe to assume that a double chin makes people just as unhappy as their wrinkles.
The good news is there's a non-surgical medical solution to the problem: it's Kybella, that leaves our Phoenix clients breathless with the results!
How Does Kybella Work at our Phoenix Medical Spa?
K
ybella is a medicine whose active ingredient is deoxycholic acid (DA). This substance is naturally found in the human body, and its role is to break up and absorb dietary fat.
When the DA gets injected into the submental fat, it destroys fat cells, which can then no longer store or accumulate fat.
Destroying the fat cells that make up the double chin results in a visible reduction of submental fullness. Once you reach your desired goal, there will be no further need to undergo Kybella treatment. The destruction of the fat cells is permanent.
Explore Our Other Customized Solutions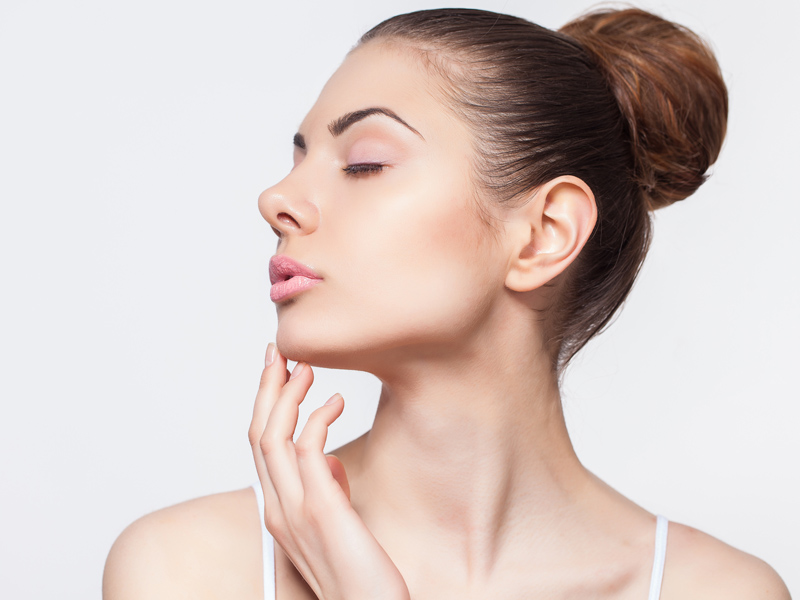 Quick Procedure
Given that Kybella is a non-surgical procedure, it means that it won't be long before you are done with injections and ready to leave the practice!
Before your medical professional gets started with the Kybella treatment, he or she will examine the area under your chin to determine whether Kybella is the best solution for your issue. Your aesthetic goals, your body's response to the treatment and the amount of fat that needs to be destroyed will determine the number of treatment sessions required for the desired result.
At each treatment session, you will receive several small injections under your chin. This process will take about 15 to 20 minutes. The exact number of injections depends on the amount of fat and your desired look.
Kybella needs to be done in several treatments, and the number of treatments varies from patient to patient. Your medical professional will determine what this number is for you. You may receive up to 6 treatments – in clinical trials, 59% of the patients received six treatments. Each Kybella treatment is given a month apart.
Results That Last Forever!
The effects of a Kybella treatment last forever. This is because, in a nutshell, Kybella will destroy the fat cell. Once they are destroyed, they cannot store fat. Maintaining a healthy lifestyle will prevent fat cells from returning.
Apart from that, when you reach the look you desire with Kybella, you will not need to have any additional Kybella treatments.
Why Choose Vibrant Skin Bar?
Vibrant Skin Bar in the heart of Arcadia is the perfect place to get Kybella in Phoenix, as we're a team of dedicated professionals who love what we do and only want the best outcome for our clients!
Only trained and certified specialists can administer Kybella treatments. Our doctors, physician assistants, and nurses are regularly attending courses and training to stay on top of current practice and theoretical knowledge.
Here at Vibrant Skin, we are dedicated to assisting you reach your chin goals! We will also never ask you to schedule an additional treatment you don't need. If you ask us, you're beautiful already – but we'll make sure you feel that way too.
Schedule an appointment, and we'll meet and determine whether Kybella is the right treatment for you.