Best Chemical Peels in Phoenix For That Perfect Complexion
A Professional Solution for a Fresh, Smooth, and Rejuvenated Face
What Chemical Peels Do We Offer to Our Phoenix Clients?
At Vibrant Skin Bar, we offer three different chemical peels, each featuring one hydroxy acid to achieve amazing results you will love.

LIGHT PEEL
This mild (yet highly effective) glow-up exfoliation has no down time and does not cause visible peeling. Vibe it with a dermaplane for optimal results!

MEDIUM PEEL
Ready to up your peel game? This treatment penetrates deeper towards the dermis and stimulates cell turnover. After possible downtime and flaking, the skin is left with a smooth texture and more even skin tone! Best results are seen when done in a series.

REVITA-PEN INFUSION
The RevitaPen + Medi Infusion combo will take your skin results to the next level! The micro-channeling allows for deeper penetration of active ingredients, increased nutrition, communication and stimulation. Which will allow for an increase in fibroblast production, dermal re-modeling and overall skin rejuvenation.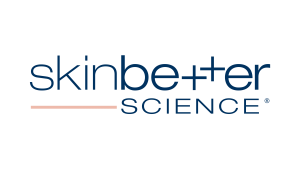 skinbetter products are available through Vibrant Skin Bar as it's an authorized physician partner. To check out more of the skinbetter products, visit our online shop.
Explore Our Other Customized Solutions
Does the condition of your skin cause you mild anxiety?
Have you noticed subtle lines that you'd like to see gone, but they're not severe enough to be treated with fillers or Botox?
When you're out and about with no makeup, have you noticed any dry patches or discoloration that bother you?
Or do you just think that your skin looks dull and tired and are looking for a way to make it brighter?
These issues are commonly addressed with a chemical peel. Here at Vibrant Skin Bar, we offer three different chemical peels. All of our peels use acids to break down the top layer of the skin and work on problems such as fine lines and uneven skin tone. You will notice the results after just the first treatment. In as few as three treatments, chemical peel can work wonders on your skin and give you the face you long for.
Come in for a free consultation. Our experts will examine your skin and recommend the best chemical peel for you. You will leave Vibrant Skin Bar looking beautiful and young, flaunting a natural glow.
I had a wonderful chemical peel experience! Just after my first treatment, I started noticing great results within a few weeks and my skin was glowing! After a series of peels, it helped not only reduce inflammation, but also cleared up all of my stubborn acne
Chemical peels are one of my favorite ways to keep my skin looking young. I like that I can get them monthly and can have the amount of peeling customized to fit my schedule. Sometimes I really peel, but many times I don't have time for that so I have a light peel done. My skin is left feeling tight, glowy, and super soft. I do chemical peels with a facial or dermaplaning if I really want to treat myself.
What Is A Chemical Peel?
A
chemical peel is a procedure used to reveal a smoother, brighter, and improved texture of the skin. It is actually a controlled injury to the skin administered by a doctor or a licensed aesthetician. The goal is to remove the top layers with the chemical solution, which is usually based on one of the acids used in the beauty industry. The process of healing the injury is also regenerating new tissue, making the new skin smooth, less wrinkled, clean, and younger-looking. Chemical peels at our luxurious medical spa in Phoenix can even treat some scarring, and they generally improve skin condition.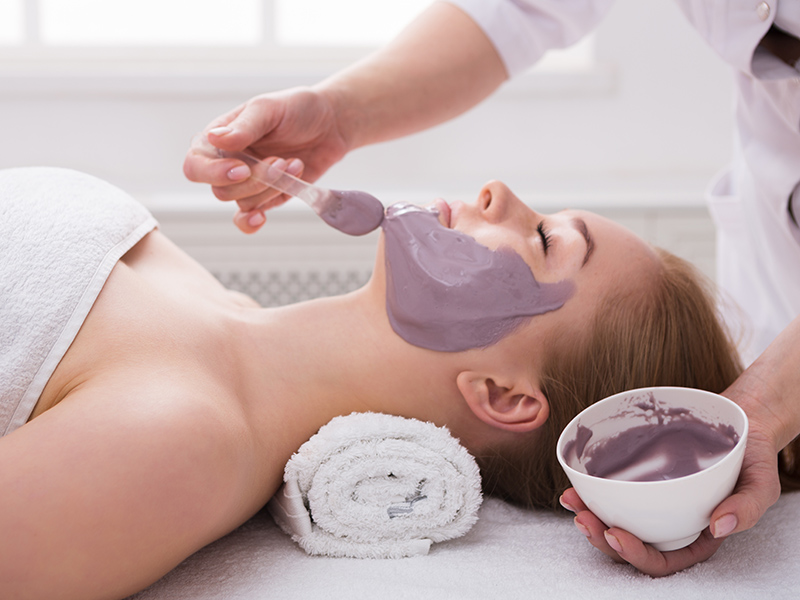 How Do Chemical Peels Work at Our Phoenix Med Spa?
Chemical peels are solutions of hydroxy acids of various strengths. Alpha hydroxy acids (AHA) and beta hydroxy acids (BHA) have found their use in cosmetics, be it at a salon or in the skincare products you use at home. Of course, drugstore hydroxy acid products have a much lower concentration of the acid than the ones administered by a professional in the form of a chemical peel.
Hydroxy acids dissolve the material that holds skin cells together. This is important because of the dead skin layer that usually stays on top of the skin, preventing your skin from having that healthy glow. Once hydroxy acids reach those cells, they will allow the cells to shed. A chemical peel will do the same with the top layer of the skin. AHA, dissolved in water, will clean your skin from the outside. BHA, dissolved in oil, can penetrate deeper and clean those nasty clogged pores from the inside. The peels also promote the building of collagen and nourish your skin with all its needed nutrients. The end result is skin that looks better, refreshed, younger, feels less greasy, and has fewer wrinkles and pigmentation.
Did you know that roughly 1.4 million chemical peels were administered in the United States in 2017?
Younger, Healthier Skin
Chemical peels give you better-looking, healthier skin.
A chemical peel will say goodbye to the outer layer of your skin and reveal the new, fresh layer below. The newly revealed layer will be smoother, more radiant, but also fresh and clean, with no clogged pores or sunspots. In addition, the controlled injury that the chemical peel causes triggers your skin to build new collagen. Treat yourself to a chemical peel for skin that's bursting with health!
No Downtime
Noughties girls probably remember Samantha Jones' face after her chemical peel. It was red and looked burnt. It scared people away. The good news is that scene is a work of fiction! Real chemical peels don't cause such drastic results.
The peel is administered by professionals who know the ratio between the acid solution and the time needed for it to work, providing perfect results. Chemical peel is one of those treatments that you can squeeze into your lunch break and come back to work with only mild redness that will subside later in the day. The latest peels require little to no downtime at all, and they're also more powerful and effective.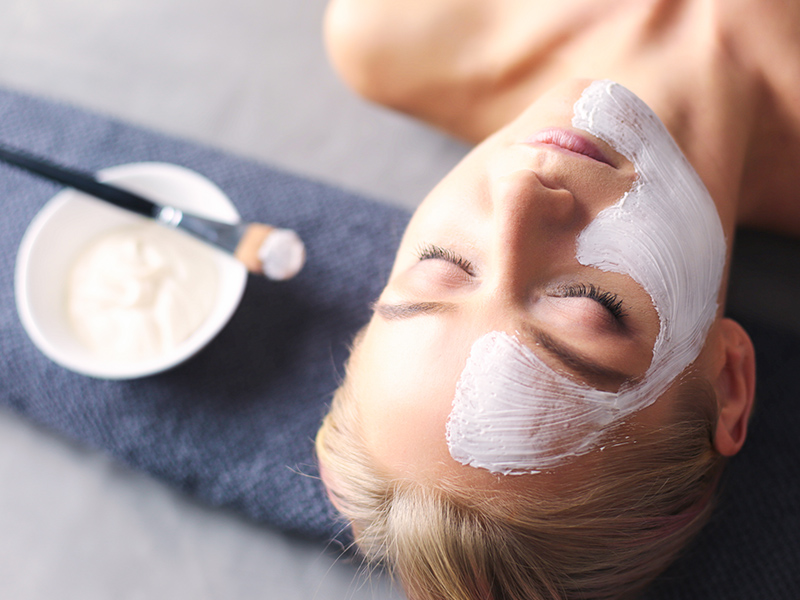 An Array Of Benefits
Women will go for a chemical peel when they want to achieve a deep cleansing that regular products and facials cannot provide. The best chemical peel chosen by your trusted doctor or aesthetician will come with a wide range of benefits. It will remove the outer layer of the skin, which makes your face look dull, tired, and dry, together with all the debris that settled into your clogged pores. Once the old, dull layer is gone, a smooth, radiant, and fresh layer of new skin will reveal itself.
Because of their extraordinary cleansing abilities, chemical peels are amazing for dealing with acne. If you suffer from discoloration or scarring of the face, a chemical peel is the perfect solution. It is also highly effective in the treatment of sunspots, skin that's aged due to sun exposure, keratosis, and those famous fine lines. Let's not forget its skin rejuvenating abilities!
Why Choose Vibrant Skin Bar?
If you are unhappy about greasy or dull skin, acne, or fine lines, chances are you will benefit significantly from the right chemical peel. If you live in the valley, chemical peels in our Phoenix medical spa will be a great fit. Vibrant Skin Bar's experts will guide you to the best chemical peel to help your skin achieve that healthy glow.
Our experts will examine your skin and discuss your concerns and wishes so that we can offer you the right product leading to a brighter, smoother, and healthier look.  Thanks to our expertise and experience, we will be able to decide easily what peel will best address the condition of your skin and yield the best results. We will also talk you through the post-peeling regimen and care so you aren't scared of possible skin sensitivity.
At Vibrant Skin Bar, we strive to be better each day and continuously stay on top of education in the field. That is why all of our injectors are trained, certified, and professional, guaranteeing you an experience that will make you return for another treatment!
We appreciate our clients, and will never ask you to undergo additional treatments you don't need. We value your trust and your money, and we think you're beautiful already – we just want to assist you down the road of finding that fresher you.
Schedule an appointment, and we'll discuss what chemical peel is the best fit for you depending on your skin condition and the results you want to achieve.
Contact us today and book your appointment!