Plasma Pen: The Best Non-Surgical Skin Rejuvenation Treatment in Phoenix
A state-of-the-art solution for your skin concerns.
Plasma Pen: The Best Non-Surgical Skin Rejuvenation Treatment in Phoenix
A state-of-the-art solution for your skin concerns.
What Can Plasma Pen Do For Our Phoenix Clients?
The Plasma Pen that we use in the office is the original device developed by Louise Walsh to deliver amazing, long-lasting results. Plasma Pen's delicate technique was created and perfected thanks to science. When used by professionals who have undergone thorough training, it will reverse the effects of aging: reduce wrinkles, tighten skin, resurface, regenerate, and brighten the overall appearance around the body. Plasma Pen can also treat acne scars, as well as lift and sculpt your face and neck.
Here at Vibrant Skin Bar, we offer several Plasma Pen treatments for our Phoenix-based clients.

Eye Opener
We can safely go where lasers can't and treat peri-orbital skin laxity, fine lines, and wrinkles.

Bye Bye Smoker's Lines
Tighten and smooth lines around the mouth while raising and flipping those beautiful lips.

Tummy Tightening
Treat stretch marks and loose abdominal skin to reveal a beautiful tight belly.

Neck Lift
Kiss those pesky little neck lines goodbye! Tighten and lift your neck like never before.
Explore Our Other Customized Solutions
Have you always been the first to know about the newest and best skin rejuvenation treatments?
You are a Botox connoisseur and you know all the bells and whistles about wrinkle treatments?
Are your wrinkles so deep that the best combination of treatments doesn't make any difference on your face?
Do you have loose skin over your eyelid? Do you want to tighten your eyelid skin but are hesitant to go under the knife?
Then we believe you would love to try Plasma Pen in our beautiful Phoenix medical spa! This non-surgical and non-invasive device has changed the way practitioners, aestheticians, and patients view skin-lifting and other improvements for your skin.
Plasma Pen is a next-generation device that uses plasma to create microscopic tears on the skin at a predetermined depth. This promotes the creation of collagen and elastin, leading to skin that is younger and more beautiful.
Call us to schedule a consultation, and we will help you determine whether this is the right treatment for you!
I have tried everything to help me with my acne scars and nothing has worked for me as well as the Plasma Pen! After only two treatments, my skin is so smooth and my scars are minimal. This is by far my favorite treatment.
I recently completed my second round of plasma fibroblast for wrinkle reduction and skin resurfacing. It has been the fastest most effective treatment I have ever received. The downtime was minimal and completely worth the result you get in the end. I would highly recommend this to anyone looking for immediate results from an experienced, friendly professional.
Results from the plasma pen procedure are amazing! I've had both my neck and eyelids done. My neck creases have totally diminished, my skin is smoother and tighter, and my eyelids now have a new little lift. Amazing! So happy to be introduced to this new procedure.
What Is Plasma Pen?
P
lasma Pen is a handheld device that converts electrical energy into electrostatic energy. It needs the energy to deliver a precise flash of plasma to your skin via a 0.4 mm nano-probe! Plasma is often referred to as the fourth state of matter, besides solid, liquid, and gas. It is actually a gas, but made up of positive and ionized particles that can roam fast and freely. As such, plasma can conduct electricity, enable electrostatic interaction, and create magnetic fields. Plasma gases are highly controllable, and features of plasma have been used long before Plasma Pen – think plasma TV or neon signs!
Plasma Pen is a unique and innovative example of using plasma in the beauty industry. It makes breakthrough improvements to your skin with a small device that transfers plasma to your face!
The most significant benefit of the Plasma Pen is that it gives surgery-like results – but there is no surgery involved. There is no general anesthesia, no knives or needles. Nevertheless, yet you get to bask in the glory of new, beautiful and improved skin.
How Does Plasma Pen Work?
The nitrogen plasma energy we create through Plasma Pen reaches the epidermal layer of the skin, while at the same time, it heats and disrupts the deeper dermal structures. This creates a dual-zone of microtrauma: micro-damage to the epidermis is the outer thermal damage, while an inner thermal modification in the dermis is also made. The inner modification targets fibroblasts, special connective tissue cells that make Type III collagen, famous for providing elasticity, hydration, and suppleness to the skin. Because this treatment targets fibroblasts, it is also often called fibroblasting.
Most fibroblasts are inactive and don't undergo cell division, nor do they produce collagen, unless they are re-activated by inflammatory response or a wound healing process – and this is precisely what Plasma Pen does in a series of spots throughout the treated area.
The Plasma Pen device is intuitive for use, yet perfected so that it won't fire plasma if it's too far away from the skin or touching it.
The results of delivering plasma to the face are stunning! When in the hands of trained experts, Plasma Pen will lift, resurface, tighten, rejuvenate, and repair your skin, all without ever going under the knife.
Amazing, Long-Lasting Results
Plasma Pen patients agree: the results achieved with Plasma Pen treatments are a true work of art. Plasma Pen can deliver improvement to deep wrinkles and folds where the skin has lost its elasticity! The results last for years, and our numerous happy patients are proof that it really does work!
No Knife
The prospect of a non-surgical and non-invasive treatment that promises results like surgery sounds amazing. That is what draws many to Plasma Pen! Plasma Pen treatment is preceded by applying topical anesthesia and may cause some discomfort. However, it's nowhere near the severity and the recovery process of surgery.
Safe And Reliable
Administrators are able to control Plasma Pen easily. They have gone through significant training to ensure you receive a safe, hygienic, and effective procedure that tops the charts of wrinkle erasing treatments. Besides, thanks to the nature of the Plasma Pen device, it can safely reach areas that other treatments can't!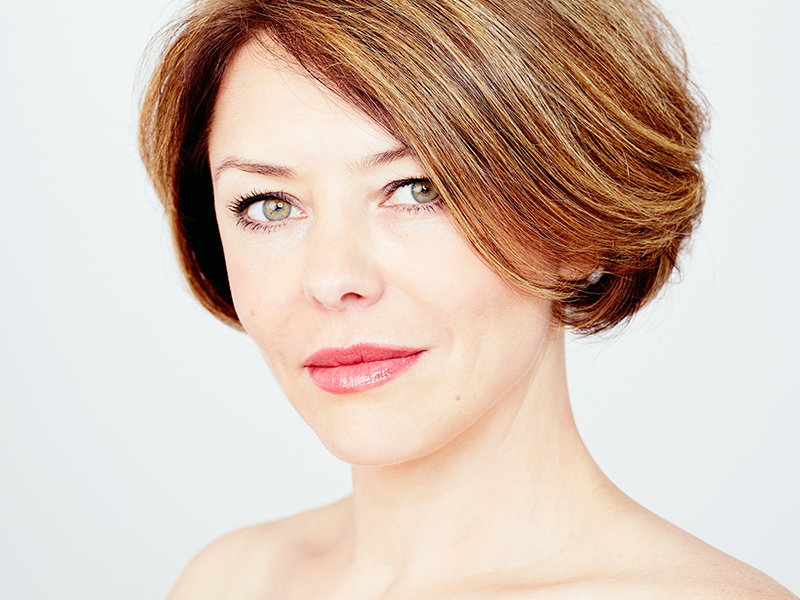 Why Choose Vibrant Skin Bar?
If life experiences that made you wiser also gifted you with some pigmentation or deep wrinkles, you might be the perfect candidate for a Plasma Pen treatment. Our clients highly recommend Vibrant Skin Bar as the top place to get a Plasma Pen treatment in Phoenix, and we invite you to join in on the fun!
During the initial consultation, our experts will examine the state of your skin and learn about what you want to achieve to make sure they are going down the right path that will give you the most significant results. Thanks to our expertise and experience, we will provide you with a safe and effective Plasma Pen treatment. We will also inform you about the post-treatment regimen you need to undertake to nourish your skin.
At Vibrant Skin Bar, we strive for improvement and stay on top of education in the field. That is why all of our staff are trained, certified, and experienced, guaranteeing you a safe experience that will make you return!
We appreciate our clients, and will never ask you to undergo additional treatments you don't need. We value your trust and your money, and we think you're beautiful already – we want you to discover it yourself.
Schedule an appointment to take the first step toward your new, rejuvenated skin.
Contact us today and book your appointment!