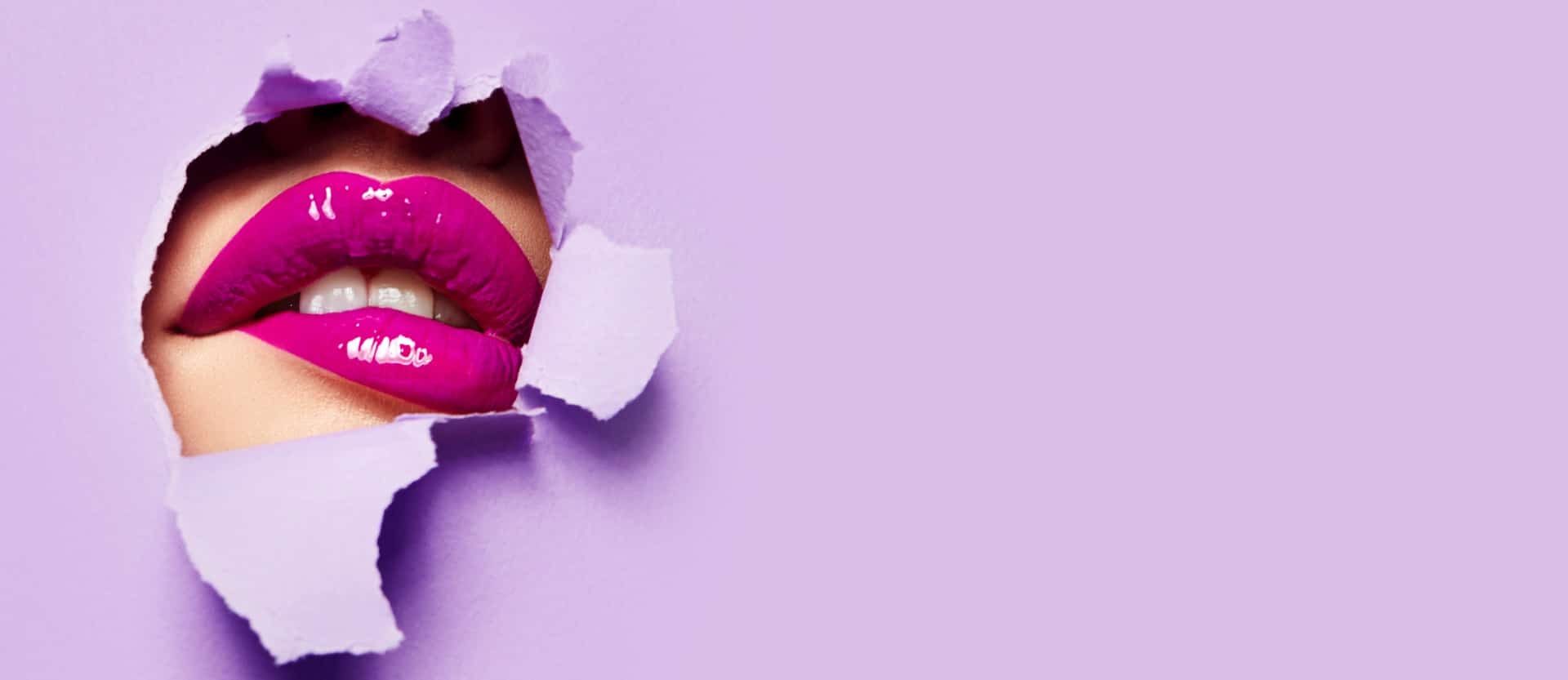 Few among us are blessed with a set of full, voluptuous, and perfectly shaped lips. Those who were not born with a full pout and a cupid's bow shaped by Greek gods themselves, can take advantage of one of the most popular (and noninvasive) ways to temporarily achieve the plumper, fuller, and more shapely lips of our dreams with hyaluronic acid lip fillers. But what are these fillers? What can they do for me? How long do lip fillers last and what will they set me back? Will getting lip fillers hurt? Not to worry, Vibrant Skin Bar is here to answer all your questions about achieving a luxurious set of lips with fillers.
What are Hyaluronic Acid lip fillers?
Let us start with addressing what hyaluronic lip fillers are: Hyaluronic acid (HA) is a clear, thick, sugar derivative that your body naturally produces to keep your joints, eyes, and skin hydrated. Hyaluronic acid can attract and retain up to 1,000 times its own weight in water, which is what makes it ideal for use as a cosmetic filler. Lab made HA dermal fillers go to work on the areas of your face where there is volume loss, fine lines, and wrinkles; both hydrating your skin and plumping it for results that last months at a time. And the beauty of going with hyaluronic fillers is that, should you be unsatisfied with your results for any reason, your doctor can dissolve the fillers with hyaluronidase injections.
What are the different brands of HA lip fillers?
There are a variety of different types of hyaluronic acid fillers to choose from, each product differing in thickness, longevity, and specialty in treatment type. Some of the most popular brand names cosmetic injectors rely on for lip augmentation procedures are Restylane, Juvéderm, and Versa. Lip enhancers from the Restylane camp include: Restylane-L, Restylane Silk, and Restylane Kysse. Lip plumpers from the Juvéderm product line include: Juvéderm Volbella XC, Juvéderm Ultra XC, and Juvéderm Ultra Plus XC. Finally, there is Versa. Versa is a standalone product that has made a name for itself in the three short years since hitting the US markets. To know which of these products is best for you, talk with your injector about the specific enhancements you want for your lips.
As you can see, some of these can be bought online in our store when you know how much you need of which filler; but if you're a novice, definitely come in for a consultation first!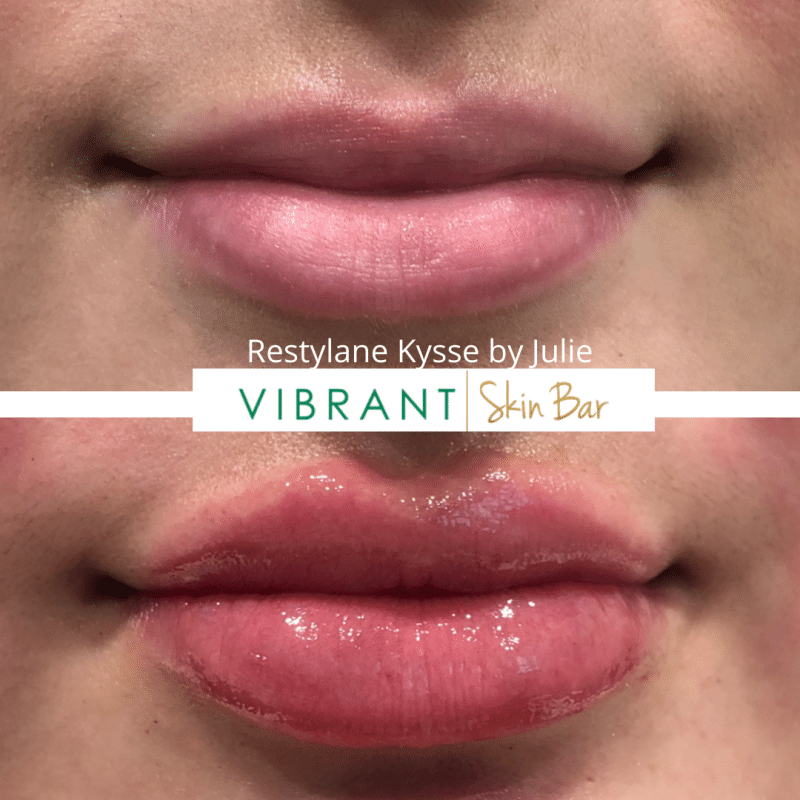 How long do lip fillers last?
All HA lip fillers are temporary, but it is likely that if you were to google "How long do lip fillers last?" you could look at 10 different articles and get 10 different answers. The reason for the variation here is that the answer is not exactly straightforward. The longevity of lip fillers depends on a variety of factors that range from the initial choices you make, such as the dermal filler brand injected and the amount of filler used, to more abstract factors such as your metabolism, and how you move and use your lips every day. To put it simply− it is different for every body. That said, a reasonable estimate for how long you can expect the results from lip fillers to last (for any product) is a minimum of 4-6 months and, depending on the product, a maximum of 12 months.
How do I know if I am a good candidate for lip fillers?
Most people automatically assume that dermal fillers for the lips are solely for achieving plumper lips. While plumper lips are one thing fillers can do for your kisser, it is not the only thing they can do. Lip fillers and lip augmentation procedures are for anyone who wants to improve the overall appearance of their lips, whether that be by plumping them, getting rid of fine lines, balancing uneven volume (in one or both lips), correcting the lining of the lips, or expanding the lip line.
Injections into the body of your lips can be done to improve the overall volume or to turn back the clock on any fine lines (perioral lines) that create the appearance of wrinkles. Injections around the lining of your lips can enhance the borders of your lip or reshape the lip line to your liking. When concentrated around the corners of the mouth, fillers can lift the edges of lips, literally turning a frown upside down.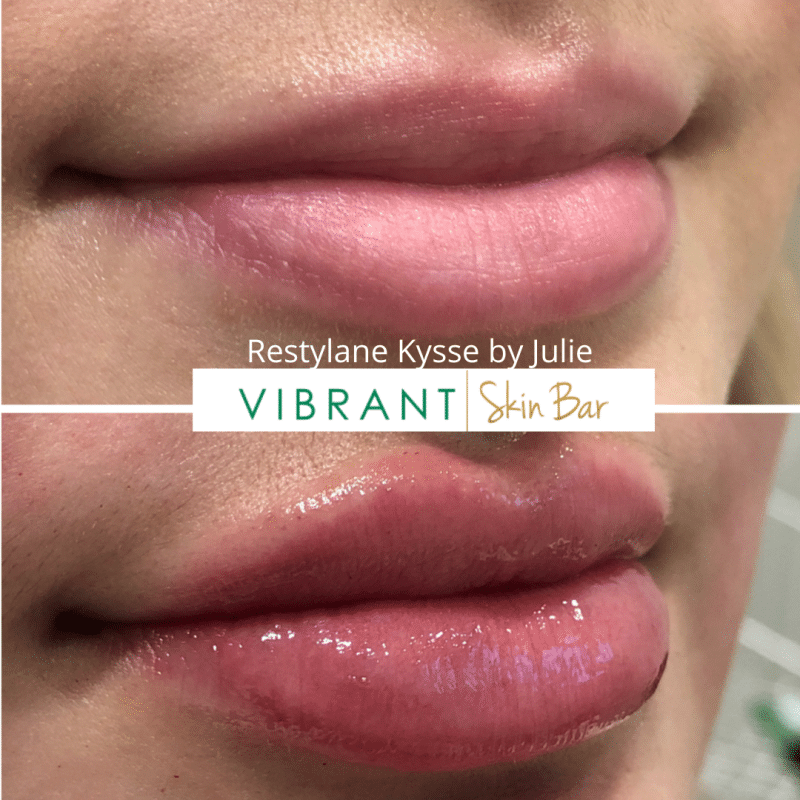 What Is The Procedure Like?
After speaking to your cosmetic injector about the specific concerns you want to address, your practitioner will walk you through what to expect. The first step is numbing up the area with a topical anesthesia. Most practitioners prefer to use lidocaine in a gel or cream form, one of the most effective and least invasive types of numbing agents. After applying the numbing agent to your lips, you get to simply relax for 10 minutes or so while the lidocaine takes effect.
Once your lips are completely numbed, the injector will look closely at your lips to assess the area where they will need to inject the filler to achieve the results you are looking for. Now for the big hurdle, your practitioner will use a fine needle or thin cannula to inject the filler. Depending on the problem you are treating, the injection will either be into the body of your lips, lip line, or just above the lip, and likely in multiple areas to ensure symmetry. While handling the syringe, the injector will be monitoring how much of the product they are putting into your lips and continually evaluate your lips shape and size to produce the desired result.
Upon removing the needle your doctor will gently massage the area and monitor you for a few minutes to make sure the results are as desired. Many patients agree that there is little to no pain beyond the feeling of pressure and a slight pinch or "twinge". Overall, you can expect about 30-45 minutes for the whole appointment. There's no downtime and afterwards you can safely drive yourself home. Just be sure to focus on the road instead of your sneaking glimpses of your beautiful new lips in the rearview mirror… there will be plenty of time to inspect every new angle when you get home.
Are There Any Side Effects?
Patients can expect mild bruising, swelling, and soreness after treatment. It can take up to two weeks for lip filler to settle in completely, though most patients report that filler settles after a few days. Fillers like Juvéderm attract water to the cells so you can expect mild swelling for the first 48 hours.
Though extremely rare, if you experience excessive peeling, signs of infection (itching and redness around the lips), severe swelling, severe bruising, and/or blanching or rash in your lips or in any area around your lips following your procedure, contact your doctor immediately. Finally, if you are prone to getting cold sores, you should be aware that any kind of lip augmentation procedure can trigger a cold-sore flare. But don't let that scare you off! If cold sores are a common issue for you, simply discuss preventative methods and medications with your doctor before getting lip fillers.
What Kind Of Aftercare Is There?
Bruising and swelling can be treated by gently holding an ice pack to the lip area for short periods of time. While your lips are healing, it is recommended that you be gentle around the lip area while washing your face or brushing your teeth. It is important to avoid dental work for 2 weeks prior and after your lip filler appointment. You will also want to hold off on kissing or touching your lips too much for at least 2 weeks afterwards. It is common to want to feel your lips after undergoing such a change, just try not to do this excessively as it could impede the healing process or invite infection.
How Much Do The Fillers Cost?
Of all the lip augmentation procedures out there, getting hyaluronic acid fillers is the least expensive option, ranging from $450 to $900 per syringe. You'll most likely need at least one syringe, and fillers can be done gradually to build up to your desired lip shape over a few appointments.
For your reference, you can always check our current pricelist.