CoolSculpting in Phoenix: The Solution for Fat Removal
CUSTOMIZED ROUTE TO FAT LOSS.
Sometimes all the exercise in the world fused with the right nutrition cannot help you get rid of that stubborn fat found in your trouble areas.
Many people are bothered by their tummies, while others struggle to slim down their arms. Do you have a similar problem? Then you know all about the insecurity you experience when these trouble areas are exposed!
Luckily, you don't have to be stuck with it for life. CoolSculpting is a device that works wonders to erase that stubborn fat by freezing it and letting your body naturally get rid of it.
Do you feel that getting rid of your trouble areas would make you feel more confident and whole?
Then you should try a CoolSculpting treatment at Vibrant Skin Bar, where you'll come in two or three times over the course of several months to say goodbye to that unwanted fat once and for all!
Interested to undergo Coolsculpting in Phoenix? Call us to schedule a treatment!
What Is CoolSculpting?
C
oolSculpting is the name of both the device and the treatment this machine is used for. It is a branded form of cryolipolysis – fat reduction that miraculously removes areas of body fat by freezing the fat cells away and killing them off for good. CoolSculpting targets areas of the body that are difficult to erase by diet and exercise alone.
Unlike liposuction, which does the same thing, CoolSculpting is a noninvasive method and it won't leave you with any scars.
CoolSculpting is FDA approved to specifically target fat cells, without posing a threat to other cells. This means that it won't damage your skin or any underlying tissue. Rest assured it is only after your fat!
How Does CoolSculpting Work?
W
e all have a set number of fat cells in our bodies. This number differs from person to person, but it's established during the childhood and adolescence, and doesn't vary throughout life. What does change is the volume of the cells, so if you gain weight, it means that your fat cells have expanded.
When you diet and exercise, you shrink your fat cells, but they're still there.
The CoolSculpting device has an applicator that sucks up unwanted fat. The applicator will then cool the fat cells and literally freeze them, in other words – kill them off. These dead fat cells will then exit your body through the regular work of your lymphatic system over the course of the next weeks and months.
This is approximately how long it will take you to notice the results. Some people may require an additional treatment or two. Generally, after a 4-6 month period you will notice full results and you'll be able to see your problem area without any excess fat!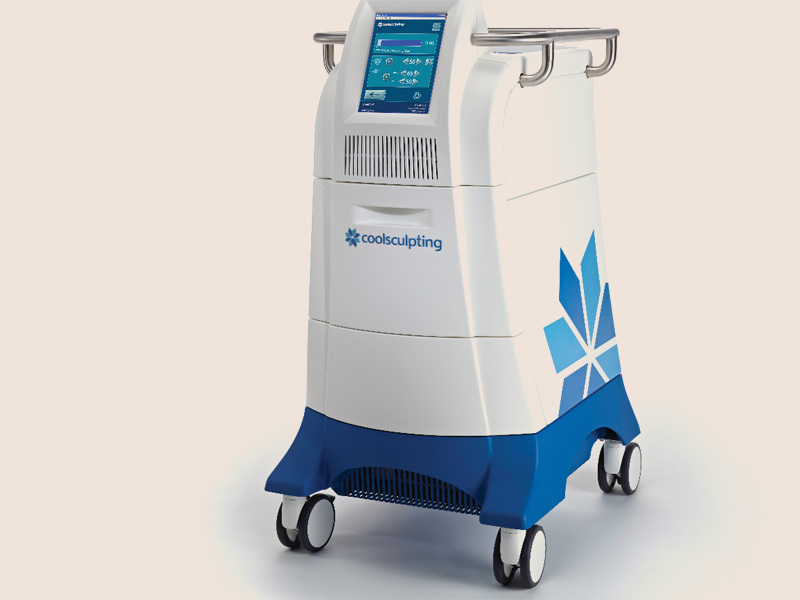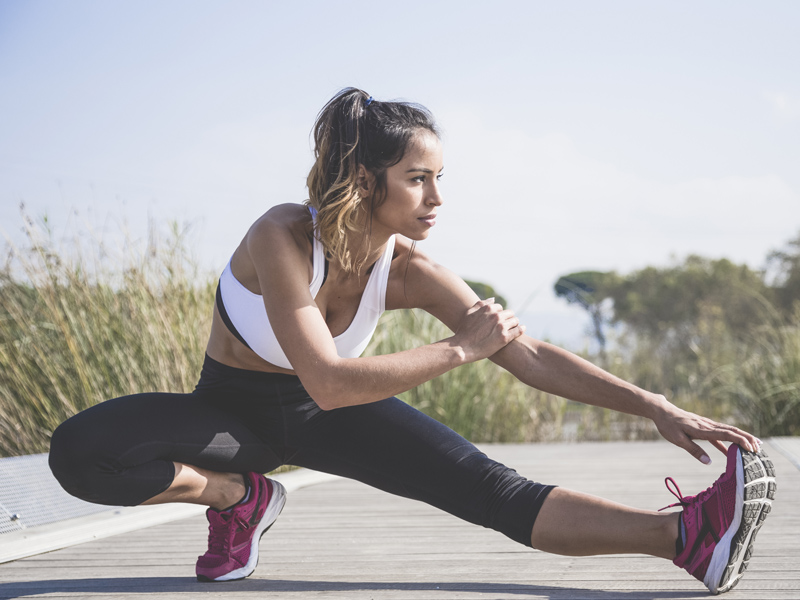 What Can CoolSculpting Do For You?
CoolSculpting was developed thanks to proven science, and it gives real results.
Its technology of fat freezing provides long-term results that you will love. The treated area will exhibit up to 20%-25% reduction of fat. Given that it's the area that has been causing you troubles, this is great news! You'll enjoy your flat tummy, firm arms and buttocks that will look better than you've ever seen them before!
It's also worth noting that once CoolSculpting is done freezing your fat, those cells cannot return. Of course, if you don't maintain a healthy and fit lifestyle, the remaining fat cells could expand, but if you keep yourself on the right track, there will be no danger of the stubborn fat returning.
CoolSculpting is FDA-approved for the treatment of several areas: under the chin, under the jawline, abdomen, thigh, flank, bra fat, back fat, underneath the buttocks, and upper arm.
Did you know that millions of CoolSculpting treatments have been performed in more than 80 countries?
Amazing Fat Loss
People struggling with weight know how much each milestone matters. A couple of inches off your waist and getting into a smaller size of clothing feel wonderful! That's why we feel down when we just cannot get that one part of our bodies modeled after our wishes by working hard in the gym. CoolSculpting will help you with that, and in a matter of months, you'll be showing off your perfect body!
No Scars and No Downtime
Another solution for stubborn fat is liposuction and it works just as well. But CoolSculpting will leave your skin as it was when you first entered the practice. With CoolSculpting, there is no need for anesthesia, additional medicine, or downtime for the wounds to heal. Come in for the treatment, leave in an hour, and bask in the glory for months to come!
Explore Our Other Customized Solutions
Why Choose Vibrant Skin Bar?
If you want to achieve that perfect amazing beach body and feel that you're almost there, but are battling some problem areas – CoolSculpting might just be the solution for you.
If you've always wanted to see the image in the mirror resembling the beautiful person you are inside, come for a CoolSculpting treatment and we'll be able to rid you of that excess fat area you're struggling with.
At Vibrant Skin Bar, we are always on the lookout for the revolutionary treatments and industry news. We value staying one step ahead of industry knowledge and nurture continuous, life-long learning. That is why our entire staff is trained, certified, and experienced, guaranteeing you a safe and pleasant experience that will leave you impressed with the results!
We appreciate our clients, and will never ask you to undergo any treatments you don't really need. We value your trust and your money, and we think you're beautiful already – we want you to discover it yourself.
Schedule an appointment today for the treatment with amazing results!
Contact us today and book your appointment!