Safe and Efficient Botox Treatment in Phoenix
An expert solution to erase your wrinkles.
Safe and Efficient Neurotoxin Treatment in Phoenix
An expert solution to erase your wrinkles.
Do you look at yourself in the mirror and see wrinkles caused by smiling, laughing, and frowning?
A life full of emotion and happiness is something you should celebrate, but no one invited wrinkles to the party!
At Vibrant Skin Bar, we offer Botox treatments thanks to which you can say goodbye to wrinkles in under a half an hour!
As one of the most widely used anti-age and beauty treatments in the US, Botox treatment is a reliable way to bring the youthful glow back to your skin.
It is safe and its effects are visible shortly after the treatment. Thanks to its unique formula, Botox produces a long-term effect that everyone will notice.
I love how my face looks with Botox. The fine lines on my forehead disappear and it takes years off my face.
My lips were losing fullness and fine lines in the lip area were staring to bother me. The "lip flip" was recommended. Just a few units of Botox were injected above the lip line and I noticed a significant different in less than 2 weeks. There was no downtime and I was really happy with the results!
Botox is one of my favorite discreet tricks to looking 10+ years younger. No longer is it taboo for men to have a youthful appearance and be concerned about their skin. I'm hooked!
There are several main causes for the lines that begin to form as time progresses.
Muscle movement

. Repetitive muscle movements can create lines over time. What are muscle movements? Smiling, laughing, crying, frowning, eating, slurping – all the movements your face endures on a daily basis!

Sun

. UV rays cause damage to the skin, and over years sun exposure can lead to pigmentation, sun spots, reduced skin elasticity, and wrinkles. Make sure to slather on some high SPF to minimize the damaging effect

Gravity

. This is a powerful force, and, over time, it affects your body!
Botox: One Way to Get Rid of Wrinkles and Fine Lines
A
ging is a natural process. Sooner or later, our faces are designed to give away our years. But it doesn't have to be like that. You get to be the creator of the message your face sends to the world. Let it be a message of the youthful, natural look of a person who enjoys life!
Botox will let you do just that. Once injected, it will stop the communication between the muscles in the treatment area and the nerves that usually give them signals to move. No communication, no movement! This will encourage the wrinkles to relax and soften over time.
If this isn't your first time getting Botox and you know exactly how many units you need, you can purchase Botox from our online shop. If you're not sure, please contact us first to come in so we could determine the right amount for you!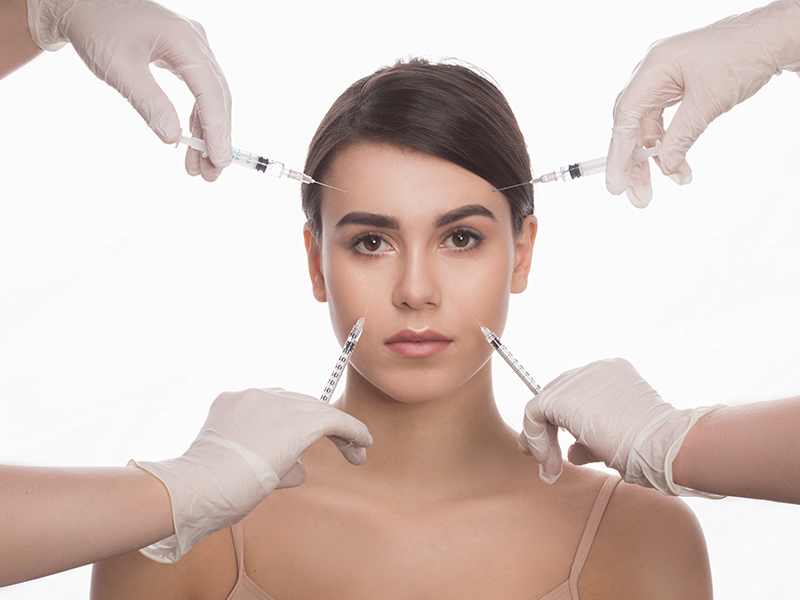 What Is Botox, Exactly?
In short, Botox is a type of neurotoxin. A toxin doesn't sound like something you would readily inject in your body – yet when in the hands of trained and certified experts, it will transform your face into the look you so deserve!
In the specific case of aesthetically used neurotoxin, we're always talking about some type of Botulinum Toxin – a substance that stops the connection between nerves and your muscles.
Botulinum Toxin is produced by the bacterium Clostridium botulinum. The toxin is poisonous in large doses – but in aesthetics, it is used in small, diluted amounts, enough to cause controlled weakening of the muscles.
Quick Procedure
Botox treatments are non-surgical procedures. That means that you will be in and out of the practice in no time, approximately in about half an hour.
In fact, the procedure itself only lasts a few minutes! It is completely painless, because the injector will avoid hitting nerves with the needle, and numb the area of the treatment with an anesthetic. All you might experience is minor discomfort.
Botox treatments do not require any downtime. This means that once the treatment is over, you're free to resume your daily activities. If you happen to have half an hour in your hectic schedule in the middle of work, errands, taking care of the kids, and housework, you can pop in for your treatment!
Great Results
Because Botox will have stopped the signals from the nerves to the muscles, they will not be able to move while the results are in full effect. You will experience flattening of your wrinkles during the first week after the procedure. The results will last up to six months. To maintain these results, you should schedule a new procedure on time.
If you continue using Botox over time, your wrinkles and lines can gradually appear less and less severe.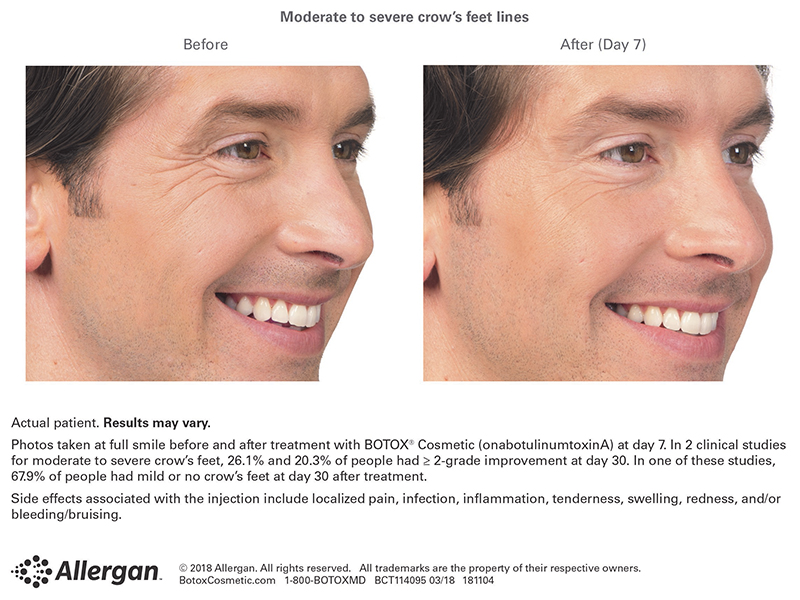 Become a Member of the Vibrant Skin Bar Tribe to Save on Botox Treatments!
BOTOX SPECIAL: LIP FLIP FRIDAY
Botox can also be used for other purposes besides erasing wrinkles. Its ability to contract muscles can come quite in handy with making lips a bit more subtle. Botox Lip Flip is a quick treatment where Botox is injected into the muscles around the lips, slightly curling them upwards to achieve a sexy pout.
Vibrant Skin Bar offers the exclusive Lip Flip Friday, where you can get a Botox Lip Flip FOR FREE if you purchase a filler and come in on a Friday. The combo is perfect for achieving feminine, fuller lips that die to be kissed!

Why Choose Vibrant Skin Bar?
Vibrant Skin Bar in the heart of Arcadia is a trusted place to get a Botox treatment in Phoenix! Our doctors, physician assistants, nurses, and aestheticians will provide a safe and painless experience to help you get rid of wrinkles.
All of our injectors are trained, certified, and experienced, and guarantee a positive experience that will make you come back for a new treatment!
Here at Vibrant Skin Bar, we will never ask you to undergo more treatments than you should. We value your money and think you're beautiful already – but want to make you feel that as well.
Book an appointment today, and we'll discuss with you what Botox is the best for your specific circumstances, including your medical history, current situation, and future plans.
Know How Many Units You Need? Buy Now Online!