Best Dermal Fillers for a Youthful Appearance
A professional solution for a plump, wrinkle-free face.
Best Dermal Fillers for a Youthful Appearance
A professional solution for a plump, wrinkle-free face.
What Dermal Fillers Do We Offer in Phoenix?
At Vibrant Skin Bar, we operate with a wide range of dermal fillers to serve Phoenix and achieve the greatest results for each and every one of your concerns!
Click on Treatment of Choice to Purchase Online!

Juvederm
Here at Vibrant Skin Bar, we offer the following Juvederm products:
Juvederm is a family of dermal fillers based on hyaluronic acid that can treat signs of aging, add volume to lips, and help contour cheeks. These injections are the second-most-common non-surgical procedure in the US, beaten only by neurotoxin injections.
Depending on the exact Juvederm product and the area that it treats, the effect will last 9 months to 2 years.
The active ingredient in all the different Juvederm products is hyaluronic acid, but the preparations differ in the concentrations and bonding of the acid. This enables the injectable to target specific problems and work particularly well for them.

Restylane
Products we offer from the Restylane line are:
This is another line of products made from hyaluronic acid. Restylane was the first hyaluronic acid based dermal filler FDA approved for use in the US, and it has been around for more than two decades. That also means that it is the most studied dermal filler, which ensures its safety and reliability. The different formulations of the different Restylane products are intended for different uses and results.

Versa
Versa is another hyaluronic acid-based dermal filler that treats nasolabial folds, lines between or under the eyes, and gives a volume boost to lips and cheeks.
Versa received FDA approval in 2017, which makes it one of the youngest dermal fillers in the country, but its unique features have quickly gained recognition from patients and doctors alike.
Unlike other fillers, Versa is made up of molecules that are uniform in size, which enables greater integration of the filler into the tissue. It also creates a result that patients perceive as very natural looking.
Versa will typically last from 6 months to a year and a half.

Sculptra is a dermal filler whose active ingredient is poly-L-lactic acid. This makes it different than the other three fillers: while hyaluronic acid acts as a cushion that retains moisture and restores volume, poly-L-lactic acid helps the body rebuild lost collagen.
Sculptra stimulates the body to replace its own collagen. Since the repair uses your own body, the results of Sculptra will not appear instantly. The results of Sculptra will be noticable 3 to 6 months after the initial injections. Those who undergo Sculptra injections, receive them in a series of 3 injection sessions 6–8 weeks apart. Since this specific product creates collagen gradually, the results will last longer – for more than two years.
We use Sculptra to treat the loss of facial volume, namely wrinkles around the mouth, nose, and chin.
Explore Our Other Customized Solutions
Has your face lost its volume?
Have you noticed other signs of aging, such as smile lines, wrinkles and creases elsewhere?
Perhaps you'd like to enhance your facial features – maybe add subtle plumpness to your lips or cheeks?
Here at Vibrant Skin Bar, we operate with a wide range of dermal fillers to cater to most needs: they can lift, enlarge, pump, or emphasize! We work with fillers based on both hyaluronic acid and poly-L-lactic acid, depending on your particular wishes and needs. Our experts will chose the best option for you to ensure you retain a natural look. You're a living and breathing soul, not a plastic doll!
Our dermal fillers will restore volume and provide lift in all the right places and produce stunning results you can proudly flaunt.
The lines around my lips started to deepen over time, most likely due to sun damage and drinking out of straws for so long. I became interested in lip injections. I was so nervous and wanted to make sure they would look natural. My lips were injected with Volbella and I LOVE them! They look so natural, a little plumper, and the lines are gone.
Getting fillers was a great decision! The procedure didn't take very long and looking in the mirror afterwards, I could clearly see the lift in my cheeks and just a little more plumpness in my thin lips. I felt much more confident about my face after this!
What Can Dermal Fillers Do?
We don't expect you to believe us blindly when we say A LOT, no questions asked. Here are the uses for dermal fillers in our Phoenix practice in the heart of Arcadia:
Erase signs of aging by treating moderate to severe wrinkles
Make thin lips more plump or more defined
Contour cheeks
Enhance the definition of the jawline
Improve the smoothness of the skin
Add elasticity in the face
Rejuvenate the upper neck
Freshen up back of the hands
Improve the appearance of scars
Are you looking for a way to soften facial folds, or considering enhancing your contours? Dermal fillers might be the perfect procedure for you!
What Is A Dermal Filler?
D
ermal filler is a gel injection usually made up of hyaluronic acid or another substance that stimulates the production of collagen. It is a non-surgical treatment that we use to restore facial contours and rejuvenate the look and feel of your face. Once you receive a dermal filler injection, it will fill in wrinkles or add volume to the soft tissue, such as cheeks or jawline. If you receive a filler directly into the lip tissue, you will get fuller lips.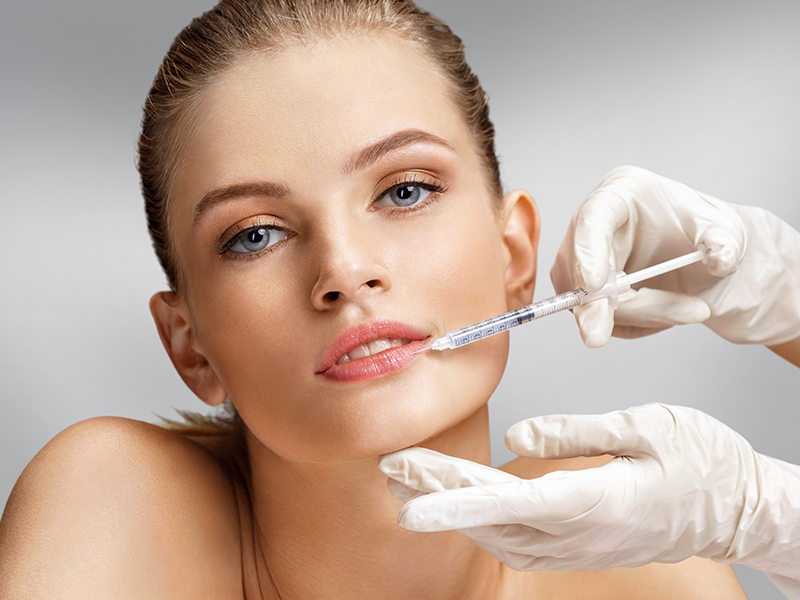 How Do Dermal Fillers Work at Our Phoenix Med Spa?
Hyaluronic acid fillers fill in space where you need it. If that's a wrinkle, they will fill in space beneath it, which will make the skin move upwards, causing it to smooth out. If that's an area you would like to lift and make plumper, this is exactly what will happen as the filler will create extra volume.
In the case of dermal fillers based on poly-L-lactic acid, they will help the body produce more collagen, a substance that is naturally responsible for a youthful look. As we age, our production of collagen decreases, and skin becomes less elastic and saggier. If that's something you would like to address, a dermal filler could be a perfect solution for you!
Quick Procedure
Dermal fillers are non-surgical procedures, which means they are swift, and the whole treatment is likely to last less than an hour, consultation included!
When the time comes for the injection, your injector will first disinfect the area to be treated and numb it to help soothe any pain that might occur. Some dermal fillers already contain some local anesthetic for the same purpose.
He or she will then inject the filler through a fine needle into points they had earlier marked with a pen. Your injector may also massage the area after the injection to ensure that the distribution of the filler is even.
Depending on the product, you may have to come in for a touch-up treatment. If you undergo Sculptra injections, you will receive them in several separate procedures.
The whole treatment will take approximately 30-60 minutes, depending on what product you are receiving and what area is being treated.
Little To No Downtime
Dermal fillers require little to no downtime.
Once the injections are completed, you will immediately be able to go home and resume all your daily activities.
Your life doesn't have to revolve around beauty procedures. Schedule them when it's convenient for you, and enjoy results on the same day!
Bruising can occur with any injection and it we advise to allow 7 days before a big event.
Long-Lasting Results
Dermal fillers provide results that will last at least half a year.
Some of them will even beat the two years mark!
If you want to maintain the results, you can book a repeat procedure.
Talk with your medical professional to determine when you should come back in!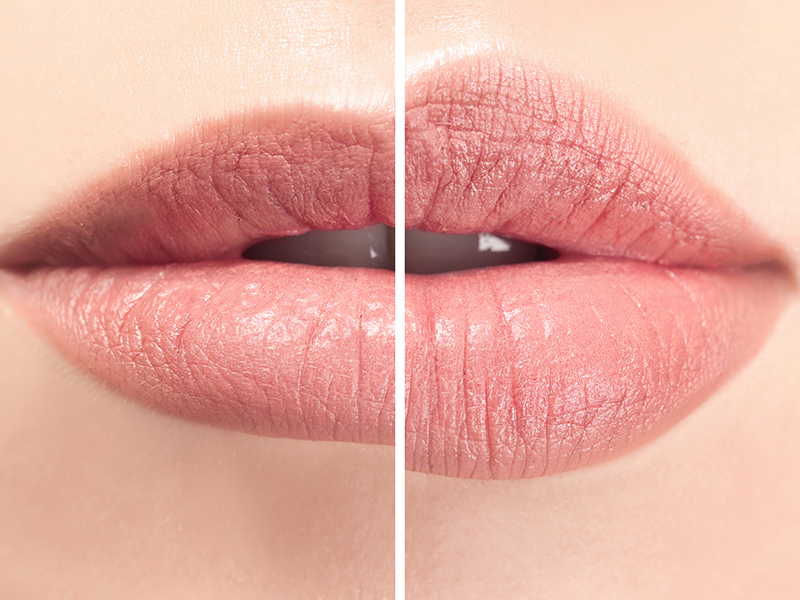 Save on Dermal Fillers by Becoming a Member of the Vibrant Skin Bar Tribe!
Why Choose Vibrant Skin Bar?
Many patients who have had and continue to have dermal fillers in Phoenix happily recommend Vibrant Skin Bar in the heart of Arcadia. Our doctors, physician assistants, nurses, and aestheticians will make sure your experience in our practice is safe and pain-free.
We value continuous education in the field and strive to constantly improve. That is why all of our injectors are trained, certified, and experienced, guaranteeing you an experience that will make you return for a new treatment!
Here at Vibrant Skin Bar, we appreciate our customers. We will never ask you to undergo treatments you don't need. We value your trust and your money, and we think you're beautiful already – we want you to discover it yourself.
Book an appointment, and we'll discuss which dermal filler is the best fit for you depending on your circumstances, including your medical history, current situation, and of course, what you want to achieve.
Contact us today and book your appointment!