Detox and Lose Weight with the Best Infrared Sweat Phoenix Has to Offer
A pleasant and clinically proven way to reduce pain, assist in weight loss, reduce cellulite, assist in detoxification, clear skin, and speed up fitness recovery.
Vibrant Skin Bar Infrared Sweat Body Wrap
You can get our signature 50-minute sweat session for $99! Don't forget to take advantage of our exclusive VSB Membership! If you enjoy infrared sweat and live in Phoenix, use this opportunity to save the money on your future visits!
Do you often feel tired even after getting a good night's sleep?
Do you suffer from sore muscles even though you are training hard and getting just enough rest?
Would you like to detoxify your body in a pleasant setting where you won't have to consume only juice to make it work?
Visit us at Vibrant Skin Bar for an infrared body wrap, the perfect treatment that will detoxify your body and feed your soul. It is clinically proven to reduce pain, assist in weight loss, reduce cellulite, assist in detoxification, clear your skin, and speed up fitness recovery.
Sweat yourself into balanced health using infrared heat technology. Our Infrared Sweat Wrap treatment is a relaxing, soul-searching experience. It will easily take your body and mind to a whole new level of physical and spiritual cleansing! Hop right into the Fit Body Wrap and enjoy music, watch your favorite show on Netflix, catch up on emails, or meditate during a 50-minute sweat session.
Looking for a detox with Infrared Sweat in Phoenix? Buy now in our Online Shop!
What Is Infrared Sweat?
W
e offer Infrared Sweat in the form of Infrared Body Wraps. Let's first take a minute to explain what infrared is.
Infrared light is a part of the Sun's rays, together with Ultraviolet light (UV) responsible for tanning, and the light we see. The human eye cannot recognize infrared light, but we can feel its presence in the form of heat.
Infrared rays penetrate your skin at a depth of an inch and a half, which is deeper than the normal heat penetration. This enables the body to release any unwanted toxins it's been storing and melt away body fat.
Infrared Body Wraps will allow the heat to penetrate your body without any of the heat going to waste. In an Infrared sauna, for example, a good amount of the heat will warm the space. But lying under a Body Wrap means that all the heat goes directly to your body!
Give yourself that release you so deserve, toes up while you enjoy a warm, pleasant treatment.
How Does Infrared Sweat Work?
A
bout 65 to 70% of the human body consists of water. That's why sweating is a necessary bodily function. Sweating detoxifies your body, protects the body from overheating, and strengthens the immune system. Apart from the numerous benefits our modern life has given us, it has also enabled accumulating toxins in our body. When we say toxins, we mean alcohol, nicotine, cholesterol, excess cortisol, and carcinogenic heavy metals. Our body gets rid of the toxins naturally by sweating, but sometimes this can be a slow process that doesn't deliver the best results. Infrared heat helps this by stimulating sweat glands and speeding up the natural process. Because infrared light heats the body from the inside out and penetrates very deep, it promotes fast detoxification of all the accumulated toxins. Infrared boosts this process and is a great complement to working out at the gym.
Now, imagine this: one session of Infrared Body Wrap can free the body of a significant amount of fats and toxins. In comparison, during your gym session or a run around the block, you only release very small amount of toxins. This is the core difference between infrared body wraps and all the other wraps, or any other activities that cause profuse sweating in general!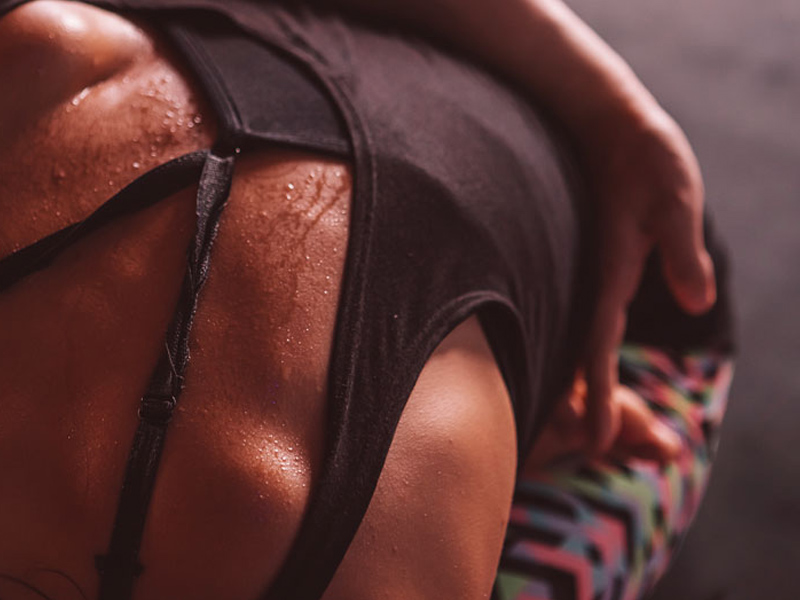 What Can Infrared Sweat Do For Our Phoenix Clients?
The toxins our body stores can accumulate over the years. That wouldn't be bad itself if it didn't trigger illnesses! An easy and effective way to eliminate them is undoubtedly infrared saunas and infrared body wraps. They are about seven times more effective than conventional saunas, other wraps, and even exercise.
The Infrared Body Wrap can help restore your skin and give you a more youthful appearance. It also stimulates metabolism and burns calories! This will help you with weight loss and contouring your body, as well as minimizing cellulite.
The deep penetrating heat will also help relieve any chronic pain you might be experiencing, increase blood circulation, and improve joint mobility.
Infrared Body Wrap also helps with menstrual pain relief, muscle soreness, any other pain you might be experiencing, as well as stress reduction, and relaxation. You'll leave our practice feeling reborn and oh-so-relaxed!
Weight Loss Made Easy
While the primary reason for getting infrared sweat wraps isn't losing weight, infrared rays reach deep beneath the skin and assists the body's natural detoxification process to shrink fat cells. It's similar to when a stick of butter melts away in a hot pan and creates a puddle instead of a block of fat! During the treatment, your wrapped body will bathe in the infrared heat, which will allow it to burn calories and let go of chemicals that don't belong there. What's even better, your metabolism will continue to work faster than usual for up to 36 hours. You'll quickly notice that your figure is shaped and contoured. Sit tight and enjoy getting slimmer!
Soreness Relieved
Infrared sweat is a perfect choice for workaholics and athletes, as it will naturally soothes sore and overextended muscles. You don't have to be an athlete to be exhausted from physical work. (Gardening or playing with toddlers, anyone?) You'll love the effect and be ready to come back for more!
Say Goodbye to Toxins
You won't be able to see them exiting your body, but you'll instantly feel lighter and healthier. That's because you will sweat away all the bad elements that have been stubborn and refuse to leave your body. Sometimes you just need that extra nudge getting fit! You do your thing by exercising and eating the right nutrients, and we'll play our part by wrapping you in an Infrared Body Wrap!
Pleasant and Relaxing Feeling
One of the core reasons why people love Infrared Body Wraps is that they can feel pampered. After constantly taking care of others, everyone needs an hour of "me time" to lay back, relax, feel the warmth, and play their tunes or catch up on their favorite show!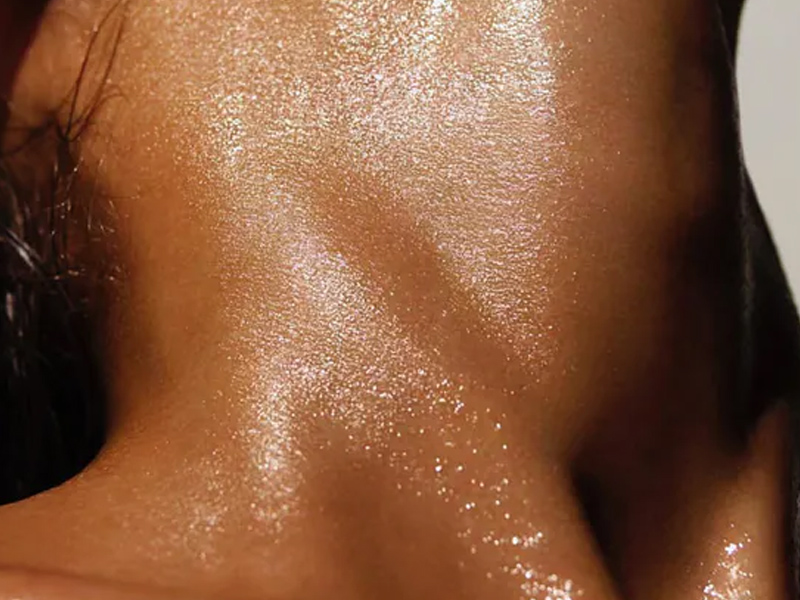 Explore Our Other Customized Solutions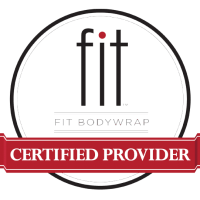 Why Choose Vibrant Skin Bar?
If you would like to wash away the toxin buildup from your body, or if you are just tired and sore, looking to sculpt your body, or just long for a relaxing session that will make you feel pampered – it's simple, Infrared Body Wrap is perfect for you. Here at Vibrant Skin Bar, we deliver the best Infrared sweat Phoenix has to offer, with our experts guiding you every step of the way and answering your questions with the goal to leave you feeling your very best!
At Vibrant Skin Bar, we strive for improvement and value continuous education. That is why all of our staff are trained, certified, and experienced, guaranteeing you a safe experience that will definitely keep you coming back for more!
We appreciate our clients, and will never ask you to undergo any treatments you don't really need. We value your trust and your money, and we think you're beautiful already – we want you to discover it yourself.
Schedule an appointment today to get the relaxation you deserve with amazing results!