Hair removal can be a tedious cosmetic treatment – it either has to be done every few days or the process itself lasts long. Fortunately, there are now many hair removal options to choose from, and some even provide permanent results. The trick is to find the method that doesn't irritate your skin, lasts long, and fits your budget.
What works for one person may not work for another. The only way to find a suitable hair removal method is to try them out. Knowing in advance how they work helps narrow down potential choices and avoid many trial and error situations.
This article reviews popular hair removal options to help you find the right solution. Read on to learn how each treatment works, which areas it is good for, and how long it provides smooth, hairless skin.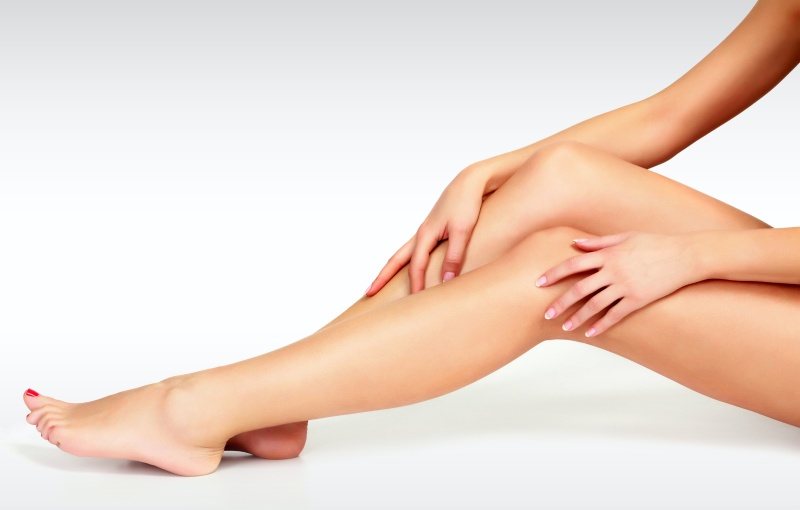 7 Hair Removal Methods
Most people are familiar with shaving and waxing. However, the beauty industry offers advanced technological solutions for the removal of unwanted hair.
We picked seven methods that provide different benefits, from affordability to long-lasting results. You can stick with the one that suits you the best or alternate the treatments depending on your budget, mood, and the state of your skin.
Laser Hair Removal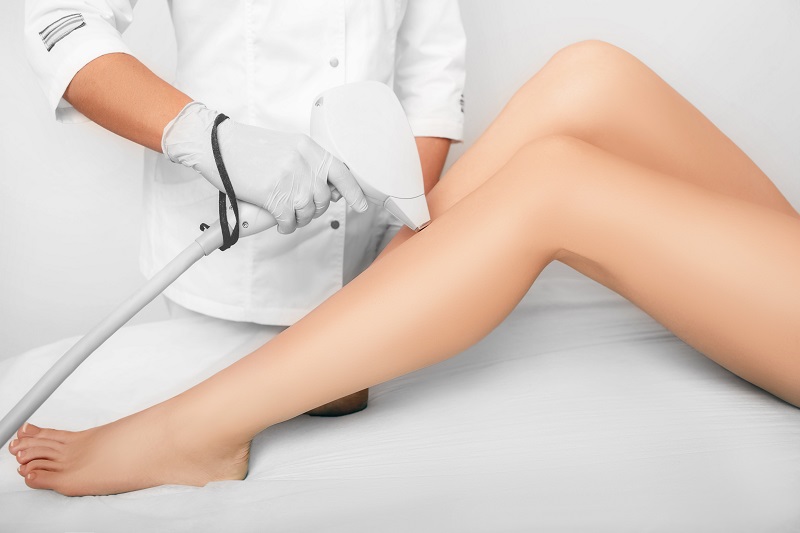 Laser hair removal is one of the longest-lasting hair removal methods. Lasers target the dark pigment in the hair follicles and stunt hair growth. Some spas use newer, more advanced lasers with long pulses that can target blonde hair, but most devices are only effective on dark hair. Lasers can be used on all body areas, except around the eyes, so you need another method for the eyebrows.
Lasering requires four or more treatments every four to six weeks for results that last for months or even years. When the hair eventually grows back, it is finer and lighter in color.
The laser doesn't guarantee permanent hair removal, but months and years are still a long time, especially when compared to the effects of other hair removal methods.
If you are considering laser hair removal, opt for a professional rather than an at-home device because professional laser treatments are safer and provide quicker results.
---
Note: Learn how to prepare for laser hair removal, and if laser hair removal during pregnancy is safe.
---
The skin experts at Vibrant Skin Bar take pride in the results we achieve with this method. If you are considering a laser treatment, schedule a session today!
Waxing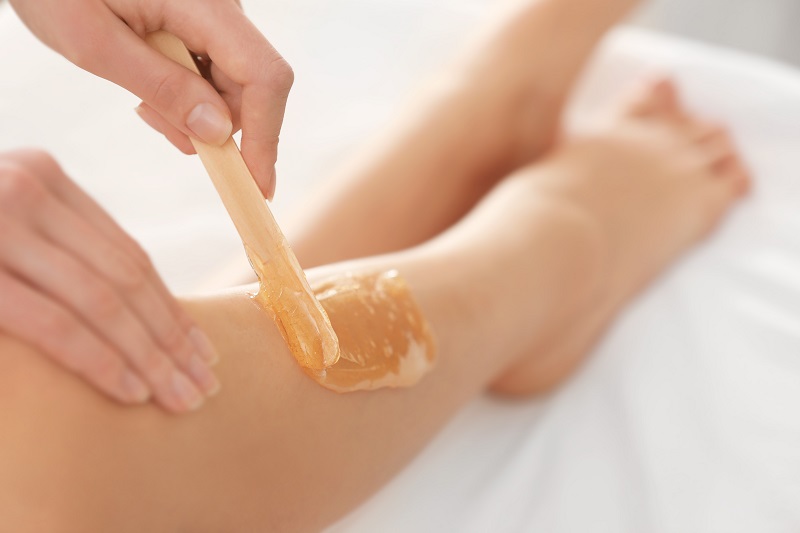 Waxing is a hair removal method in which the cosmetic provider applies wax on the patient's skin and pulls it in the opposite direction of hair growth, removing hair from the root.
You can purchase wax at a pharmacy and perform the treatment at home, but it is best done by an expert. They can reach different areas of your body and properly prepare the skin, including exfoliation before the treatment.
Though waxing usually causes some pain and discomfort, it can be performed on all body areas, including the eyebrows.
Waxing doesn't provide permanent results, but they can last between four to six weeks. Before you come in for your next treatment, let the hairs grow about a quarter of an inch. If they are shorter, the wax might not be able to grip them tightly enough to pull them out.
---
Note: Learn how waxing differs from laser hair removal.
---
Shaving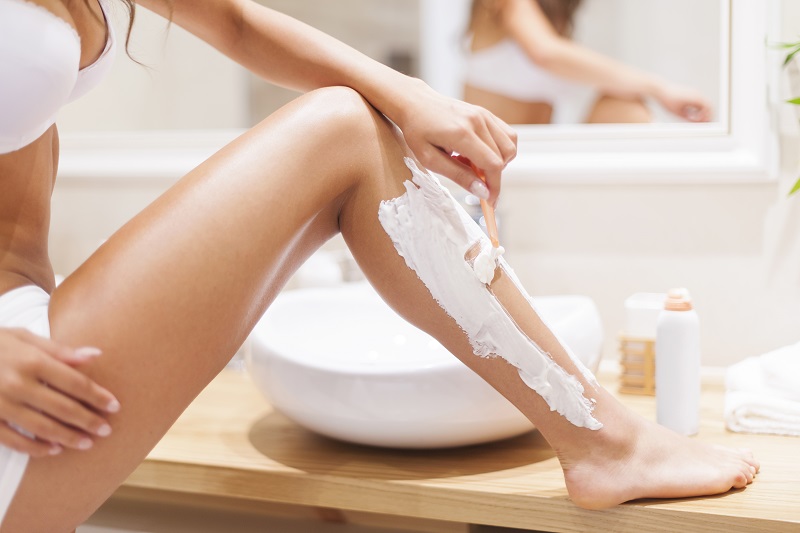 Shaving has been the hair removal norm for a long time. You only need a razor and several minutes of your time, which makes this hair removal option the quickest and most cost-effective. However, the results last the shortest. Underarm hair usually starts growing back after one day, while leg hair can take up to a week to emerge.
Shaving carries the risk of cuts, infection, scarring, and drying out the skin. To avoid drying out the skin, use a razor with moisture bars or apply a moisturizing product after shaving.
If you choose this method, use a shaving gel. It's better than soap or a shower gel, which have a drying effect on the skin. Shave against the direction of the hair's growth, and if some areas are less firm, pull the skin to create a smoother surface. Watch out for sharp razors to avoid cutting yourself.
Plucking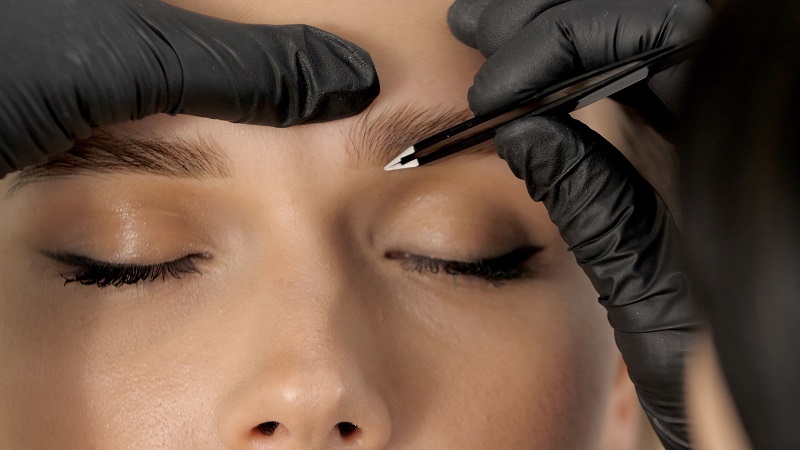 Plucking or tweezing is a great option if you want to remove only a few hairs. It's an excellent touch-up for missed hair after a depilatory cream or wax.
You can pluck any hair, but the method is not suitable for large areas because it can cause scarring or ingrown hairs. Plucking works well with facial hairs above the lips or around the eyebrows.
The process is simple. Grip the hair with a pair of tweezers and pull in the direction of hair growth. It can be painful, especially around the eyebrows, but the pain is not intense and passes quickly.
The duration of results after plucking depends on your hair growth. Some hairs need to be removed daily, but some don't grow back for weeks.
Depilatory Creams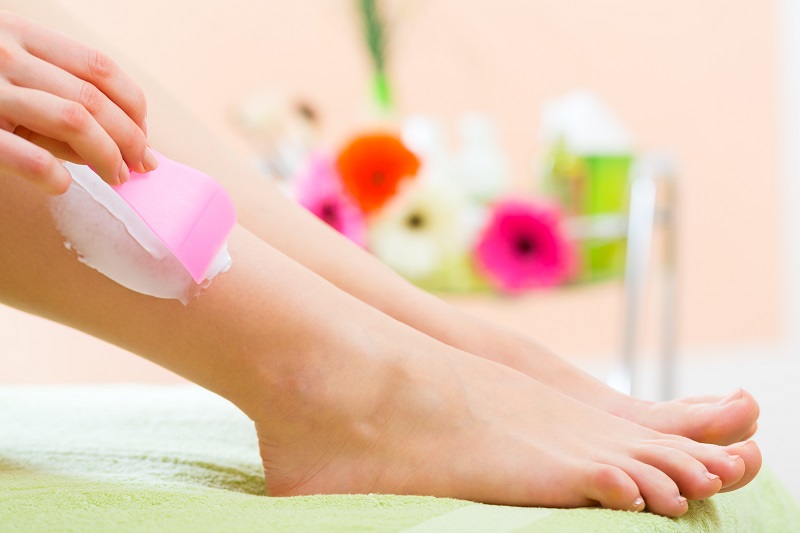 Hair removal creams or depilatory creams are a painless hair removal option. They contain chemicals that weaken a hair protein called keratin, causing the hair to fall out.
The process is straightforward: apply the cream, wait for some time (according to instructions), remove the product with a spatula, and wash the area with lukewarm water. It is essential that you read the label and not leave the cream on for longer than advised, as it can burn your skin. For safety, it's best to perform a patch test.
You can use depilatory creams on your legs, arms, armpits, toes. Avoid using them on the face and in your bikini area (unless the cream is specifically designed for such use) because the skin is more sensitive in these areas.
Some creams can be used on medium to fine hair on the upper lip, but make sure the instructions say so.
Since depilatory creams destroy hair just below the skin's surface, you can expect it to start growing back again in two to six days.
Electrolysis
Electrolysis uses shortwave radio frequencies to get rid of the hair. The frequencies are distributed through fine needles that go directly into the hair follicle to destroy it.
This is the only treatment the FDA considers permanent. Electrolysis prevents new hair growth, but most people need multiple follow-up appointments to achieve hairless skin for good.
Electrolysis can safely be done anywhere on the body and it is suitable for most skin and hair types.
Note that this is not a DIY solution. Choose a certified dermatologist or a cosmetic salon to ensure safe and successful results.
Epilation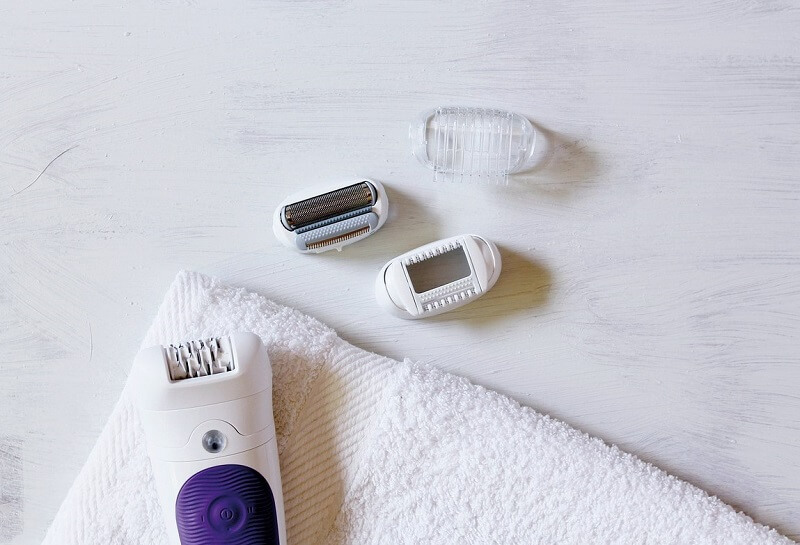 Epilators are devices with mechanical tweezers that pluck hairs from the root. Epilation is initially painful, but the more you do it, the less it hurts. You can use an epilator in any part of the body, but it is best to use them on less sensitive areas such as the legs. This is because our legs can usually withstand the most pain.
Epilators can be used dry (after the shower) or wet (in the shower). Some people feel it's better to use them wet, as warm water loosens the follicles, making hairs easier to pull out. Glide the epilator along the target area until the hair is gone. The process is more effective if you use an exfoliator beforehand.
The effects of epilation last up to four weeks, which is perfect during the summer, when lasers don't work.
Which Hair Removal Method Should You Choose?
The best hair removal method for you will depend on your skin type, potential skin conditions, budget, pain threshold, and how quickly you want to achieve smooth, hairless skin.
Each hair removal method we reviewed has its pros and cons. Laser hair removal provides long-lasting results, but it might not be an option for blonde hair. Shaving is quick and virtually free, but it comes with certain risks and the results are short-lived.
Consider each treatment in light of your specific needs and desires and stay open to using different hair removal options.
Conclusion
Hair removal is a hassle for most people who want smooth, hairless skin. Fortunately, a variety of hair removal methods are available today, providing quicker, cheaper, or longer-lasting solutions, depending on what you need at the moment.