Phew! The celebrations are over, 2021 is finally here, say so long to one of the worst years of our lives. Unfortunately for some of us, along with 2021 came some extra calories that we didn't spend in time, and now we're stuck with the fat. Or maybe you've been making resolutions of losing weight, but the right moment never seemed to come? Whatever your case is, we understand. It's been a challenging year, after all. Well, CoolSculpting is a great and proven way to shed excess fat. The treatment literally freezes your fat cells and makes them vanish forever. But to get the best results, you need to know how to prepare for the treatment and what to avoid. Without further ado, here is our list of things you should be aware of before your CoolSculpting treatment.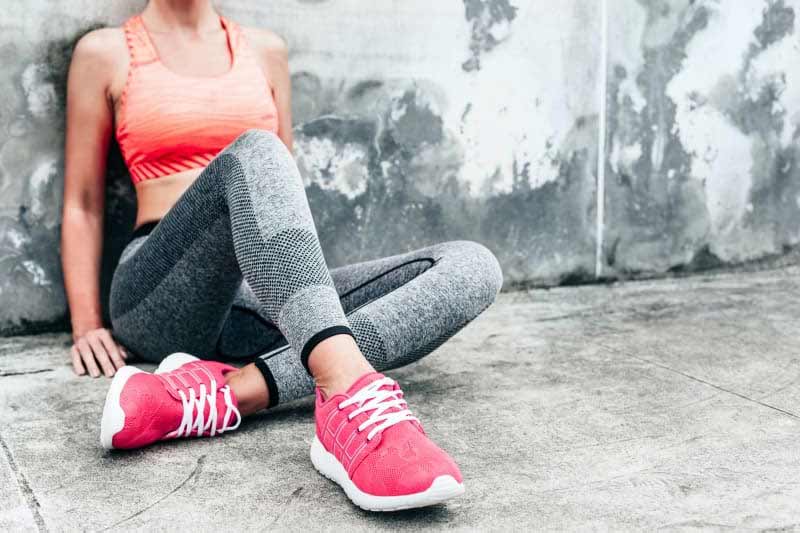 1. Know the Ins and Outs of CoolSculpting
You may want to know how CoolSculpting works – after all, it will be attached to your body for an hour! The CoolSculpting machine works through a process called cryolipolysis, a procedure where cold temperatures freeze and destroy fat cells. This is mainly to address areas of stubborn fat that don't respond to diet and exercise. CoolSculpting is not the wave of a magic wand that will miraculously set you free of 50 pounds because it only destroys about 20% of the subcutaneous fat in the treatment area, the fat right underneath the skin and above the muscle. The fat that is deeper in the body you can remove by eating healthy and exercising.
The procedure itself is non-invasive, and it doesn't involve anesthesia or needles. It targets fat cells and causes their death without affecting other tissues surrounding the fat, such as nerves and muscles. In the months that follow, the lymphatic system filters out those dead fat cells as waste, and once they are gone, they are not coming back.
Since CoolSculpting is not your typical weight loss procedure, you are a good candidate if you're generally fit and healthy but struggling with some fat bulges you cannot remove. CoolSculpting removes the fat in the following areas: abdomen (upper and lower), thighs (inner and outer), flanks, also called love handles, bra and back fat, under the buttocks, arms, and chin area.
The more you know about the treatment itself, the more relaxed you will approach it. When you know how it works, you'll know what results to expect!
2. Make a Plan Before CoolSculpting Treatment That You Will Also Use Afterwards
Forming healthy habits is vital for achieving the best results with CoolSculpting. If you are already in your ideal weight range, your results will be quicker and more effective. If you're not, talk to your medical provider to find the best healthy diet and an exercise regimen. You should be looking at being within five pounds of your ideal weight because then you'll be able to really see the results. Likewise, maintaining your results will only work if you do. Don't risk creating new deposits of fat by overeating right after the treatments. Healthy habits are everything!
3. Protect Your Skin
It's a no brainer: your skin needs to be healthy and intact during the CoolSculpting procedure. Because the treatment involves suction and massage of the area, you want to protect the skin. Please do so by preparing it for CoolSculpting. Avoid tanning, as the area that will be treated with CoolSculpting can get more sensitive. Should you burn in the sun, the treatment may cause an unpleasant feeling that you may want to avoid – think suction of the sunburnt skin! – so you would like to either avoid the sun altogether in the days prior to the treatment or postpone the treatment. The same goes for cuts, bruising, and any other wounds you might have. If you do have them, postpone your treatment. If you don't, try avoiding activities that might cause them in the days leading to the treatment!
4. Rethink Your Medication
Any medication or supplements that can thin the blood are a no-go for several days before your CoolSculpting treatment. This is because blood thinners before the treatment can increase bruising. Medications and supplements to avoid: aspirin, ibuprofen, vitamin E, fish oil, St. Johns Wort. If you're taking any medication regularly, talk to your doctor so he or she can consider alternatives for you. Lastly, be aware of some herbs that can thin the blood, such as ginger and turmeric. If you can avoid bruising caused by the CoolSculpting applicator, why wouldn't you, right?
5. Stop Smoking (If Only for a While)
While we're on the topic of things to avoid before the treatment, we need to mention smoking, too. Smoking can slow the recovery process and delay the results. If you can, refrain from smoking for a week before CoolSculpting.
6. Come in Armed
…with things to do! A session of CoolSculpting usually takes about an hour. If you've booked multiple sessions, that means you will spend hours at the clinic or medspa, and it can get boring. Patients usually bring along things that can make the time fly by: books, magazines, iPads. You can read, watch a TV show, listen to a podcast, or just browse the Web. Workaholics can answer their work emails or catch up on a presentation. Whatever you need the additional hour or two for!
7. Make the Treatment as Pleasant as Possible
You should wear loose clothes for your CoolSculpting treatment. Most offices offer disposable clothing for the treatment, but you'll feel more comfortable if you arrive in loose and comfy clothes that you can wear after the treatment. Alternatively, you can bring a change of clothing. Don't wear your fancier underwear because they may come in contact with the gel used for skin protection, and stain.
8. Eat a Snack and Stay Hydrated
As the CoolSculpting treatment can last for hours, we advise you to eat a light meal or a snack, so you don't get hungry (and angry!). Food before the treatment will maintain your blood sugar, energy, and mood during the session. Cut back on caffeine and sodas, and keep a bottle of water near you. You should stay hydrated throughout the treatment to help the body remove the toxins!
9. Ask Questions
If there's anything you want to know, speak out. Your CoolSculpting provider is there to help you minimize worries and get all the info about the procedure. This applies to both your initial consultation and the treatment itself. Remember, there are no stupid questions! It's your body and your health, and you deserve to know anything you want.
Even though CoolSculpting is a non-invasive method of losing fat, and there are no thorough preparations like for surgery, it's still great to know how you can best prepare. This will ensure a smooth procedure and a relaxed patient, leading to better results. Learning helps you get there in the best way possible!