Dermal fillers have been restoring youthful features and enhancing natural beauty for years now. One of the most popular types of filler treatments are cheek filler injections. Cheek fillers define cheekbones, build volume in sunken cheeks, and fill nasolabial folds.
Although they have a high safety profile, like most cosmetic interventions, cheek fillers come with potential side effects, bruising being one of them.
This article explains the causes and duration of bruising and provides recommendations on how to prevent bruising after a cheek filler procedure.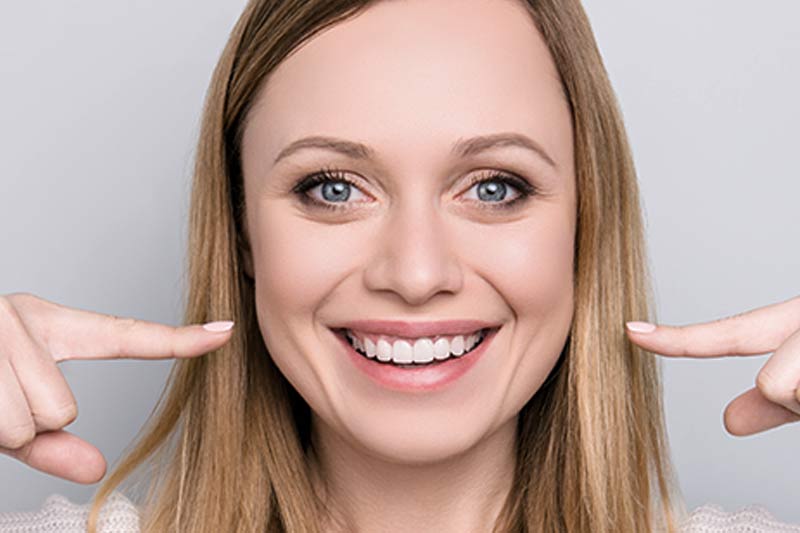 Is Bruising After Cheek Fillers Normal?
Bruising and swelling are the most common side effects of cheek filler. The bruising usually happens around the areas of the face where the skin is thinner. In addition, the blood sometimes pools in the area under the eyes as well, so it is not uncommon to see bruising in this area after cheek filler injections.
Although side effects of dermal injections are common, they can be minimized if the treatment is performed by certified medical professionals using FDA-approved fillers.
---
Note: Find out what is the best filler for cheeks.
---
What Causes Bruising After Cheek Fillers?
Bruising occurs when the needle used during a cheek filler injection punctures small blood vessels in the treated area. When this happens, the blood spills out into the surrounding soft tissue and swelling and bruising appear.
Bruising is common with all filler treatments, however, the skin on your cheeks is not as sensitive or thin as in other areas of the face, such as under eyes and lips. There is a chance many patients will not experience any bruising at all.
Patients who have a tendency to bruise or are taking medications that thin the blood have an increased chance of bruising during cheek filler injections.
---
Note: Learn more about the effects of too much cheek filler.
---
What Increases the Chances of Bruising After Cheek Fillers?
Some people are more prone to bruising after cheek filler for reasons such as:
Having sun-damaged or sensitive skin
Taking blood thinners (aspirin, ibuprofen, vitamin E)
Having a vitamin C or iron deficiency
Receiving a large amount of filler that requires multiple injection points at once
Exercising right before or too early after the treatment
Drinking before or after a filler treatment
Vigorous massage or pressure to the face
Lying down too soon
How Long Does Bruising After Cheek Fillers Last?
Bruising after cheek fillers commonly lasts 5 to 7 days. It is most evident in the 72 hours after the treatment and subsides within a couple of days.
On its own, the bruising will pass within 1 to 2 weeks after the treatment, while in some rare cases it can last up to 4 weeks.
How to Prevent Bruising After Cheek Fillers?
There are ways to prevent or minimize the bruising that appears after cheek filler injections.
1. Avoid Taking Blood Thinners
Certain medications slow down the platelets, which are the cells that stop bleeding and bruising. To reduce the risk of bruising, avoid taking aspirin, ibuprofen, vitamin E, fish oil, and other blood thinners at least 2 weeks before the treatment.
Before you stop taking any medication, make sure to consult a medical professional.
2. Use Anti-Bruising Supplements and Products
Anti-bruising supplements such as arnica, vitamin K, and bromelain can be used a few days before and after the cheek filler treatment to avoid bruising. These supplements speed up the body's natural healing process, help alleviate pain, and reduce swelling.
Vibrant Skin Bar recommends Alastin Skincare Post-Injection Serum, which boosts the skin's elastin and collagen production and speeds up post-injection recovery.
3. Apply Ice or Cold Packs
Ice and cold packs reduce bruising by slowing blood flow to the injected areas. Applying ice or cold packs is effective both before and after the treatment.
4. Do Not Drink Alcohol
Patients should not consume any alcohol for at least 24 hours before and after the treatment. Since alcohol relaxes and opens the blood vessels, it can increase blood flow and cause severe bruising.
---
Note: Read our article Can You Drink After Fillers? to learn more about the potential consequences of alcohol intake post-filler treatment.
---
5. Avoid Exercise
Exercise speeds up circulation and this can increase bruising before and after cheek filler injections. Patients should avoid heavy exercise for at least 2 hours before and 2 days after the treatment. This will help reduce the chances of bruising during injection and allow damaged blood vessels to recover faster.
6. Ask for Lidocaine with Epi
Many medical professionals use Lidocaine with epi as an anesthetic to numb and vasoconstrict the areas before cheek injections. Lidocaine has many advantages, such as increasing comfort, and epinephrine is used to constrict blood flow, reducing post-treatment bruising and swelling. Patients with a heart condition and/or sensitivity to the medication should discuss the risk vs. benefits with their healthcare provider before deciding to use this medication to prevent bruising.
---
Note: Pre-treatment precautions are not the only way to minimize bruising after cheek fillers. Aftercare also plays a crucial role during the healing process and helps mitigate many unwanted side effects. Our dermal filler aftercare guide explains the best post-treatment practices.
---
Conclusion
Bruising is a common side effect of injecting cheek fillers. Conditions such as damaged skin, taking blood thinners, exercising, or drinking alcohol before or after the treatment can exacerbate bruising. For best results, follow the recommendations of your medical provider.
For a dermal filler treatment near Phoenix, visit us at Vibrant Skin Bar. Our experts will help you enhance your natural beauty and resurface your youthful look!