Dermal fillers give you a fresh, youthful look with fast results and minimal downtime. This nonsurgical cosmetic procedure restores volume and enhances natural facial features, smoothing out the fine lines and wrinkles caused by aging.
As with any cosmetic intervention, there are a few mild side effects involved, such as bruising, bleeding, or swelling. Alcohol consumption can worsen these, prolonging recovery time.
This article explains what drinking alcohol does to your skin after dermal filler injections and when it is safe to start drinking again.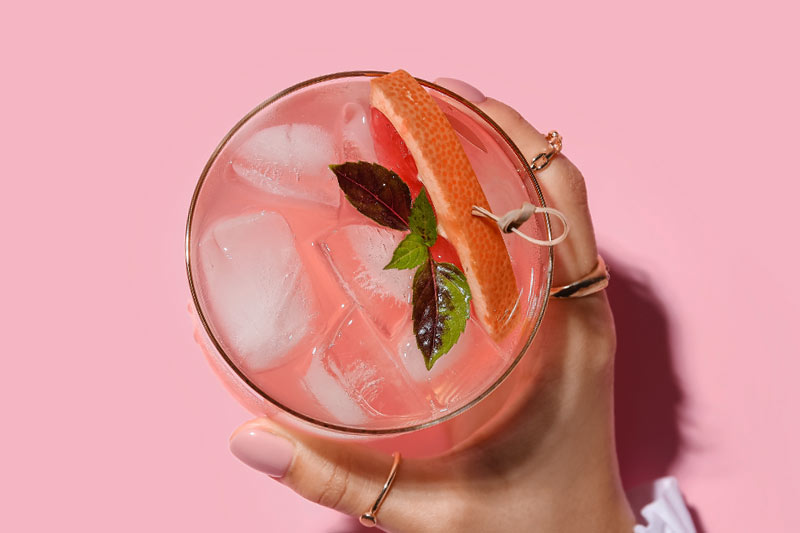 Can You Drink After Fillers?
Most healthcare providers recommend abstaining from alcohol for 24-48 hours before and after a dermal filler treatment. The main reason is that alcohol has blood-thinning properties that can lead to more prominent bruising or swelling and extend recovery time.
---
Note: Learn how to decrease the chances of negative side effects of fillers by reading our guide on dermal filler aftercare.
---
What Happens If You Drink Alcohol After Getting Dermal Fillers?
If you decide to drink alcohol after your treatment, these are the top three problems you may run into:
1. Bruising
Alcohol acts as a vasodilator meaning it widens and relaxes the blood vessels and increases blood circulation throughout the body. Even the tiniest needles used in dermal filler injectables can scratch the enlarged surface of the blood vessels, causing bleeding around the injection site. The blood from the damaged vessels leaks into the surrounding tissue, leaving a purple patch that looks like a bruise.
2. Dry Skin
Alcohol has a diuretic effect, causing loss of water through frequent urination. This leads to dehydration of the whole body. Thus, drinking alcohol reduces skin elasticity, making it harder to obtain a fresh, rejuvenated appearance after the treatment.
---
Note: Learn more about how to rejuvenate skin with non-invasive treatments and complementary products.
---
3. Swelling
The body is prone to retain water for hours, even days, to counteract the state of dehydration caused by alcohol consumption. This fluid retention leads to bloating and swelling. Therefore, alcohol intake can worsen and lengthen the swelling that occurs after a dermal filler treatment.
---
Note: To minimize the appearance of side effects and ensure the best results after treatment, use the ALASTIN SKINCARE INhance Post-Injection Serum. This serum is designed to enhance the elasticity of your skin and reduce swelling or bruising post-appointment.
---
When to Start Drinking After Dermal Filler Treatment?
Staying away from alcohol after a dermal filler procedure speeds up recovery, reduces the likelihood of swelling or bruising, and secures better long-term results.
The medical provider administering the filler injections will give you more specific instructions about drinking after fillers based on:
Your medical history – Your doctor may ask you to abstain from alcohol for longer if you have experienced any side effects after similar procedures, such as bruising, swelling, bleeding.
Medication – Taking extra precautions with alcohol consumption is obligatory if you plan on taking any pain-relieving medications that have blood-thinning properties (e.g., aspirin or ibuprofen). Blood-thinning substances such as non-steroidal anti-inflammatory drugs (NSAIDs) increase the chances of rupturing a blood vessel during injection and unsatisfactory results.
The type of filler – While some fillers add volume to lips, others help in contouring cheeks or restoring lost collagen to reverse the signs of aging. Depending on the type you choose and the number of injection sites, your alcohol abstinence hours may vary.
---
Note: Vibrant Skin Bar offers several different types of dermal fillers such as hyaluronic acid and poly-L-lactic acid to cover a broad range of skin issues, from marionette lines to nasolabial folds and jawline contouring.
---
Conclusion
Alcohol has numerous negative effects on the body and directly impacts skin quality. Drinking alcoholic beverages after a filler treatment increases the potential risk of bruising and swelling. Moreover, alcohol can prolong the recovery period, making it harder to see the desired results immediately.
Enjoy the full rejuvenation potential of this treatment by following your medical provider's advice. Contact the Vibrant Skin Bar to schedule an appointment and find a perfect dermal filler solution for your skin type and issue.