When administering Botox, medical providers consult their patients about aftercare practices. Botox side effects are usually mild and quickly resolve on their own without medical intervention. However, patients can help reduce the risk of unwanted side effects by adhering to their doctors' aftercare guidelines.
This article provides an answer to a common question about Botox aftercare: can you wash your face after Botox?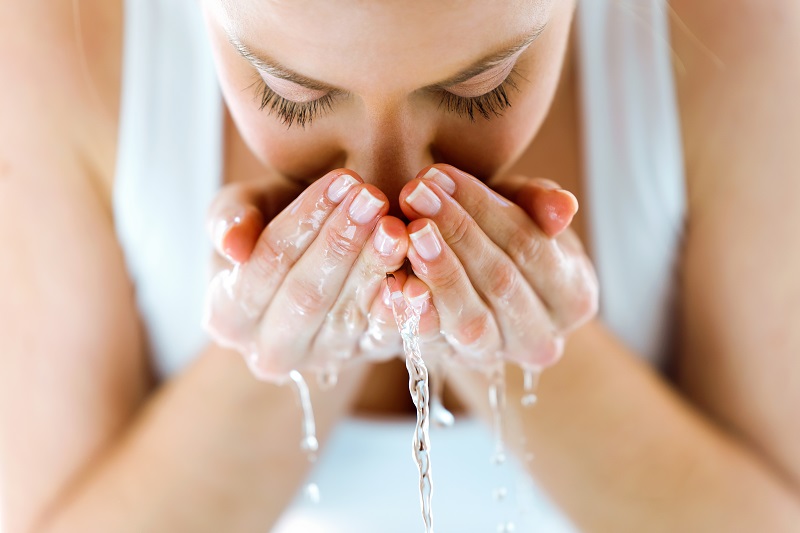 Can I Wash My Face After Botox?
You will not compromise the treatment's effectiveness if you wash your face using cold to lukewarm water, gentle motions, and a mild face wash or cleanser. Many medical providers encourage it to ensure the injection site is clean after the treatment, reducing the risk of infection.
---
Note: If you're looking for post-Botox skincare, Vibrant Skin Bar recommends the ALASTIN Gentle Cleanser with anti-irritant, antioxidative, and calming properties.
---
However, medical providers advise patients to refrain from rubbing their faces and applying pressure to the treated area for at least 24 hours after injecting Botox. Rubbing or applying pressure to the treated area can cause the toxin to spread to other areas of the face and potentially cause drooping or other unwanted side effects. For this reason alone, providers emphasize that patients must not use heavy pressure when washing their faces after Botox.
---
Note: Learn how to reduce the risk of bruising after Botox and what to do if you get a droopy eyelid after Botox.
---
Washing your face also typically involves bending over the sink. Bending after Botox is not recommended for at least 4 hours post-treatment as it could result in more prominent bruising and asymmetries.
How to Wash Your Face After Botox?
When washing your face after Botox, take the following precautions:
Wash your hands first.
Don't scrub, rub, or tug at the skin. Also, avoid using cleaning brushes such as Clarisonic.
Use a mild cleanser that doesn't contain alpha-hydroxy and beta-hydroxy acids.
Avoid hot water. Use cool or lukewarm water instead.
Don't bend over or make abrupt movements with your head during washing.
Lightly pat your face dry with the towel.
How Long After Botox Injections Can I Wash My Face?
You can wash your face immediately after the treatment if you are careful and use light pressure during the procedure. If you want to be on the safe side, wait 24 hours before washing your face.
Conclusion
Botox aftercare tips help patients avoid the risk of the neurotoxin migrating to other facial areas and causing unwanted side effects.
Follow your Botox provider's guidelines regarding your facial hygiene after the procedure for optimal results.