Botox has been among the most sought-after cosmetic treatments for years and most people have at least heard about it. However, this popularity has caused lots of misconceptions to spread around what Botox is and what effects it achieves.
To help you make an informed decision about having a Botox injection, we've put together a detailed guide about this rejuvenation treatment.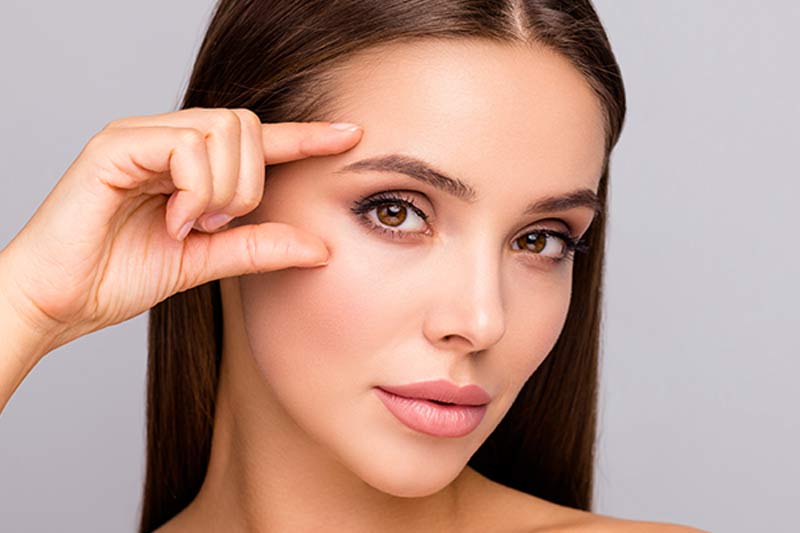 What Is Botox?
Botox is the trade name of a neurotoxin produced by the bacterium Clostridium botulinum. The toxin is called botulinum toxin type A. In large quantities, it is deadly, but in small, controlled doses, it relaxes muscles that cause medical or cosmetic issues.
Ophthalmologist Alan Scott first developed it as a medicine for eye disorders in the 1970s. The FDA approved it for those purposes in 1989 under the name Oculinum. In 1991, the company Allergan bought the patent with plans to use it commercially for facial lines caused by hyperactive muscles and changed the drug's name to Botox.
Over the years, the FDA approved Botox for various medical and cosmetic indications, including limb spasticity, overactive bladder, chronic migraine, and facial wrinkles, and others.
Today, Botox is commonly used as an umbrella term for all neurotoxin injectables, such as Dysport and Xeomin. However, these products are not interchangeable with Botox. To get a better understanding of how other FDA-approved botulinum toxin injectables compare to Botox, read our articles on Botox vs. Xeomin, Botox vs. Dysport, and Botox vs. Jeuveau.
Botox is also frequently confused with dermal fillers, another type of injectable. Botox and fillers work differently, treat different facial areas and aging concerns. Unlike fillers, which fill the furrows created by static wrinkles, Botox paralyzes the muscles that cause dynamic wrinkles.
How Is Botox Made?
The bacteria Clostridium botulinum is found in natural environments such as forests, lakes, soils, and the intestinal tracts of some fish and mammals. Its toxin is highly poisonous in large amounts, causing botulism, an illness that manifests as breathing difficulties, muscle paralysis, and potentially death. However, the toxin is perfectly safe in small, diluted amounts and administered under controlled conditions.
Botox is made by purifying the bacterium using different acids to leave only the botulinum toxin and certain proteins. Sodium chloride is also added to the solution, which is clear, without any color and odor.
What Is Botox Used For?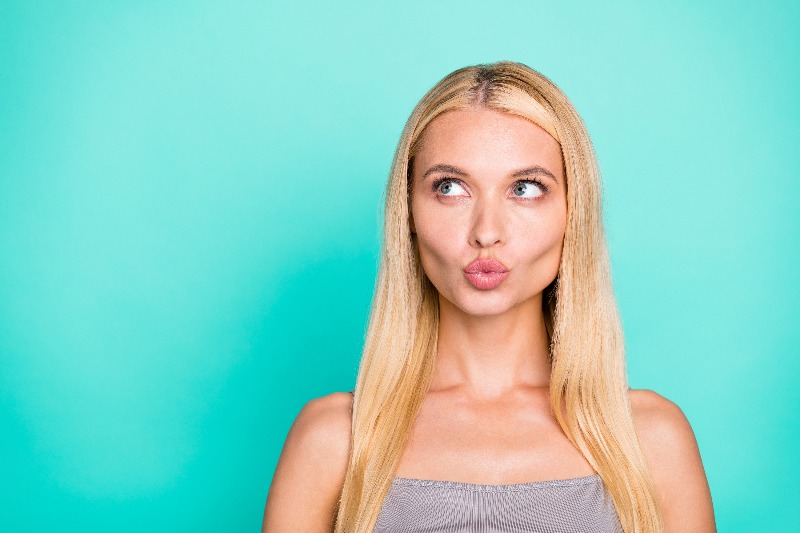 Botox is used in the medical and cosmetic industries. When injected into specific muscles, botulinum toxin causes their controlled weakening.
The FDA has approved Botox for the following medical conditions:
Limb spasticity
Hemifacial spasticity
Chronic migraines
Overactive bladder
Urinary incontinence
Abnormal head position and neck pain (cervical dystonia)
Eye disorders, such as involuntary eye movements (blepharospasm) and eye muscle problems (strabismus)
Cosmetic Botox is FDA-approved for:
Medical providers also use Botox in safe, off-label cosmetic procedures, such as:
Apart from using Botox for visible aging signs, more and more people opt for preventative Botox in their 20s and 30s, before prominent wrinkles have appeared.
---
Note: Learn more about common Botox areas.
---
How Does Botox Work?
The human face has 43 muscles, and they contract every time you speak, eat, smile, frown, or make any other facial expression. When these muscles move, the skin moves with them, and over time this causes wrinkles.
When Botox is injected directly into the muscles, it blocks signals transmitted from the nerves that "tell" the muscles to move. In the absence of these signals, the muscles stop contracting and become stiff, which forces the wrinkles to relax and soften.
Botox works well with wrinkles caused by muscle movements, such as frown wrinkles, crow's feet (lines around the eye), and forehead lines. Unfortunately, Botox won't help with wrinkles caused by sun damage or loss of skin elasticity.
Botox: What to Expect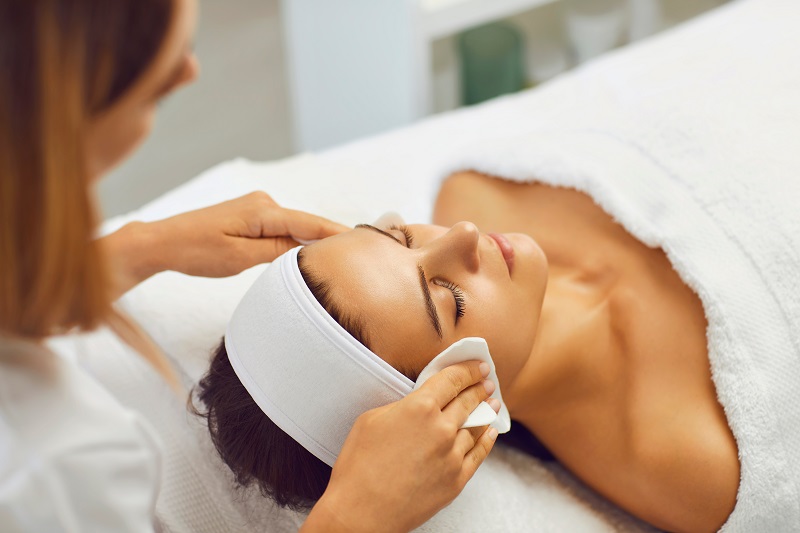 Botox is a quick, painless procedure that many patients schedule during their lunchtime break.
How to Prepare for Botox
The very first step of the Botox procedure is to choose a medical provider and schedule a consultation. They will instruct you on how to prepare for Botox. They typically offer the following recommendations:
Discontinue the use of medications and supplements that may affect the treatment (e.g., blood thinners and muscle relaxants).
Avoid harsh skincare treatments for at least several weeks.
Avoid alcohol, nicotine, and junk foods before the treatment.
Drink a lot of water.
---
Note: Read our detailed guide on how to prepare for Botox to minimize side effects and ensure the best possible results.
---
Botox: The Procedure
One Botox treatment usually takes less than 15 minutes and doesn't require anesthesia. You can expect the following during the procedure:
The medical provider cleanses the patient's skin with rubbing alcohol.
They apply a topical anesthetic to numb the injection area.
They inject Botox with a fine needle into the target muscles.
The procedure doesn't hurt, but some patients feel slight discomfort. There is no downtime and patients can resume their regular activities after the treatment.
Botox Aftercare
Botox providers instruct their patients to follow these aftercare procedures to reduce the risk of complications.
---
Note: Review this detailed list of Botox aftercare tips.
---
Botox Results
Patients notice the first results within three days of the procedure. It takes about three to seven days for the injection to take full effect, revealing a new, rejuvenated complexion. The results typically last up to six months.
If you continue using Botox, your lines and wrinkles may appear less severe over time because you'll practically train your muscles to stop moving. With regular use, you will need less Botox to maintain the same results as before.
How Often Can You Get Botox?
The general guideline is to have Botox treatments every three to six months to maintain the results. It is best to follow recommendations by your chosen medical provider who has examined your skin, your medical documentation, and understands your unique cosmetic goals.
Botox: Before and After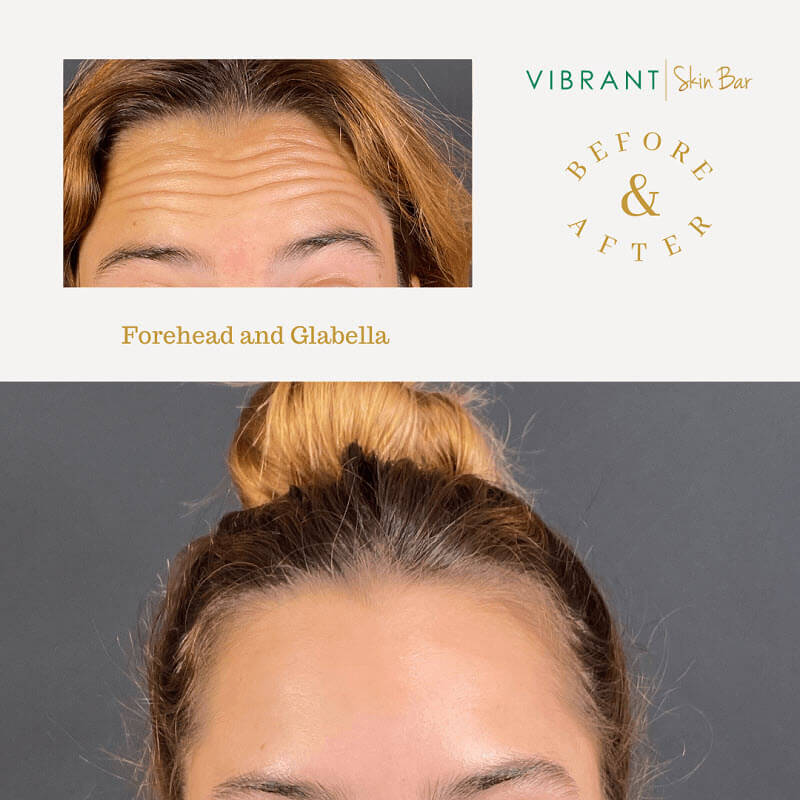 The following before and after photos reflect the effectiveness of Botox treatments. Most patients are happy with the results and undergo further treatments every three to six months to prolong the effects.
Botox Side Effects
Botox is an FDA-approved and generally safe procedure, usually causing mild and short-lived side effects. They include:
Swelling
Numbness
Discomfort
In rare cases, patients may experience:
Headaches
Infection
Allergic reactions
Muscle weakness
Asymmetrical look due to too much Botox
These rare, more severe symptoms usually appear when an untrained, unqualified practitioner performs the procedure. Make sure you get the procedure in a certified location from a licensed professional who is experienced and prepared. Using the optimal dosage and administering the injections properly decreases the chances of any side effects.
Here at Vibrant Skin Bar, you will get your injection from qualified experts who will help you determine the right dosage and treatment areas for optimal results.
Who Can Use Botox?
If you want to reduce the appearance of wrinkles with Botox injections, you must be healthy and at least 18 years of age.
Who Shouldn't Get Botox?
Some conditions may disqualify you from getting an injection. You shouldn't get Botox if you:
Are pregnant or nursing
Have a neuromuscular disease
Have weakness in certain facial muscles
Have asymmetrical facial features
Have drooping eyelids
Have skin problems
Have deep facial scars
Have very thick facial skin
If you want to get Botox injections, disclose your medical history to your medical provider, including all the medicines you are taking: prescription, over-the-counter, vitamins, herbal supplements, etc.
Also, note that some patients develop Botox resistance after extended Botox use. Your medical professional will decide whether you are the right candidate for the treatment and if another neurotoxin may be more suitable.
How Much Does Botox Cost?
The cost of a Botox treatment depends on the location of the clinic, the provider's expertise, the number of Botox units required, and the patient's desired look.
At Vibrant Skin Bar, one unit of Botox costs $12.5.
Botox FAQ
These are some of the most frequently asked questions our patients have when deciding if Botox is the right solution for their aesthetic goals.
How Many Units of Botox Do I Need?
Your medical professional will determine the exact dosage of Botox based on the severity of your wrinkles and folds, your previous Botox injections, and the look you want to achieve.
Here are the averages:
Botox for forehead wrinkles: 10-20 units
Botox for frown lines: 20-30 units
Botox for crow's feet: 8-20 units per side
Botox under eyes: 2 units per side
Botox for the corners of the mouth: 3 units per side
Botox for eyebrow lift: 2-4 units per side
Botox for bunny nose: 2-6 units per side
Botox for men often requires doubling the doses above.
---
Note: Read our article to find out more details on how many units of Botox you need per area according to experts.
---
Can You Get Botox While Breastfeeding?
There is limited data on the connection between Botox injections and breastfeeding. Researchers are not sure what harmful effects Botox might have on a baby if it consumes breastmilk that contains Botox particles or whether Botox can even pass into breastmilk.
Since it is proven that Botox can, in rare cases, cause botulism, your best bet is to refrain from Botox while breastfeeding.
Can You Get Botox While Pregnant?
No relevant studies have been conducted on the connection between Botox and the development of the fetus. Because it is uncertain whether Botox can cause any abnormalities in the fetus, it is recommended that you refrain from these types of procedures during your pregnancy.
Conclusion
Botox is an ideal treatment for people who want to slow down the effects of aging in a subtle way, maintaining their natural look. It is minimally invasive, has no downtime, and ensures impressive results. According to satisfied patients, Botox is here to stay.