Restylane is the first hyaluronic acid dermal filler approved by the FDA for wrinkle correction and skin rejuvenation. The brand has multiple products, each targeting specific skin conditions.
This article focuses on two popular Restylane types – Restylane-L and Restylane Lyft. It will help you determine which product is suitable for your cosmetic concern.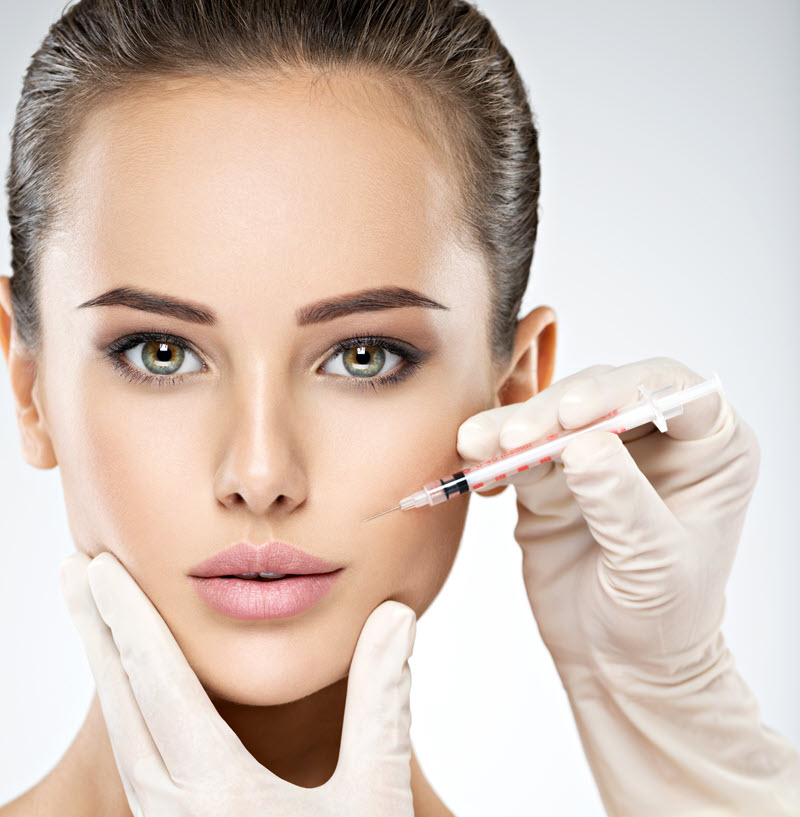 Restylane-L vs. Restylane Lyft
Overview
Hyaluronic acid (HA) is the main ingredient in Restylane L and Restylane Lyft injections. Its purpose is to plump up hollow facial areas and fill in moderate to severe wrinkles and folds. Both products also contain lidocaine to minimize discomfort during the injection. Though they have the same amount of HA and lidocaine, their formulations and intended use differ.
Restylane L has smaller HA particles than Restylane Lyft, and its consistency is thinner and smoother. This makes it suitable for areas where the skin is more sensitive, such as the lips. Its effects last about six months.
Restylane Lyft has larger particles of HA and is thicker, more robust, and provides more dramatic volumizing effects. That's why it is approved for plumping the midface area and the back of the hands. Its effects last about one year, though many patients report continued results after 18 months.
Since the products are made from hyaluronic acid, they can be dissolved if the patient isn't happy with the results.
---
Note: Read our blog post on how to dissolve lip fillers.
---
Which Areas Can Be Treated?
Restylane-L is FDA-approved to smooth and augment:
Nasolabial folds
Marionette lines
Corners of the mouth
Lips
Restylane Lyft is used to treat:
Nasolabial folds
Cheeks
Midface area
Back of the hands
Cost
At Vibrant Skin Bar, Restylane-L costs $625 per syringe, and Restylane Lyft costs $749 per syringe. The required amount of filler depends on the size of the treatment area and the desired effects.
Restylane-L vs. Restylane Lyft: Which One Is Better?
Restylane-L and Restylane Lyft provide impressive results. Both smooth out nasolabial folds, but only Restylane-L is used for lip augmentation, and only Lyft plumps up the cheeks and the back of the hands.
Talk to your chosen cosmetic provider to determine which dermal filler is the best option for your skin concern.
---
Note: Learn how Restylane differs from Juvéderm, another popular HA dermal filler.
---
Conclusion
Restylane L and Lyft are popular dermal filler injectables that instantly rejuvenate the skin, eliminate deep wrinkles, and restore lost volume in sunken facial areas.
If you're in Phoenix, Arizona, let our dedicated skin experts at Vibrant Skin Bar help you choose the best treatment to restore your skin's youthful glow.