Using light to treat various dermatological conditions has been around since the 1990s. The rising popularity of the technology is due to its ability to improve different skin conditions and turn back the clock on skin aging.
Lasers, IPL, or intense pulsed light devices have been around for a while, but recently a new treatment has started garnering attention – BroadBand Light or BBL. Patients understand it has something to do with IPL, but are they the same treatment, or do they differ?
This article explains the differences between IPL and BBL and helps you choose the right treatment for your skin concern.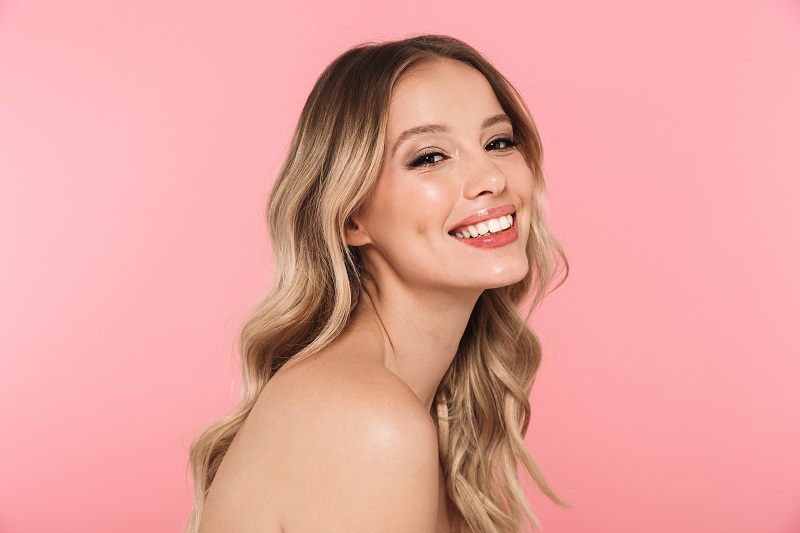 IPL vs. BBL
IPL and BBL are versatile photo facial treatments used in medicine and the cosmetics industry. Both use intense pulsed light to penetrate upper dermal layers, increasing collagen and elastin production. They can be applied on all body areas except around the eyes, but they are mainly used on skin most exposed to the sun (e.g., the face and neck).
IPL and BBL are gentle, non-invasive procedures that don't require downtime, and both achieve long-lasting results with maintenance treatments.
Overview
IPL
The technology was invented 30 years ago by Israeli researcher Dr. Shimon Eckhouse. The first IPL device received FDA approval in 1995 and was designed to treat spider veins. Since then, the technology has received approval for treating various health and cosmetic issues.
BBL
BBL laser treatment is a more advanced version of IPL. The Sciton company used existing IPL advancements to develop their proprietary technology - BroadBand Light (BBL). To date, they have designed three broadband light devices for photoaging, acne, and hair removal.
---
Note: Learn how a laser works for permanent hair removal.
---
How Do They Work?
IPL and BBL devices emit polychromatic light, which is light composed of multiple wavelengths. The devices contain filters that can adjust the light's wavelength, frequency, and duration. By applying specific filters, skin professionals can address different skin conditions.
Photons emitted by the device penetrate the skin and reach chromophores - molecules that absorb light. The main chromophores in human skin are melanin and hemoglobin. The light turns to heat, and this thermal energy breaks down the chromophores. The body then starts the healing process, producing more collagen and elastin and renewing skin cells.
However, the two technologies slightly differ.
IPL
IPL devices use short pulses of light that penetrate the skin and convert to heat to destroy problem areas – hyperpigmented skin, vascular lesions (e.g., spider veins), acne, and sagging skin. The body's healing mechanism stimulates the formation of new, smoother, younger-looking skin, improving the skin condition.
BBL
Broadband light devices deliver powerful, solid pulses and use more cut-off filters during a session. Because of this, they can address multiple skin conditions. BBL also uses higher-intensity flashlamps and a more advanced cooling system, making the procedure safer and more comfortable for the patient.
Perhaps the key distinction between the two intense pulsed light modalities is that BBL can change the expression of genes linked to aging, as proven by a Stanford study in 2012.
What Conditions Can Be Treated?
IPL and BBL are indicated for many of the same skin conditions caused by photoaging, i.e., developing aging signs due to sun and UV exposure.
IPL
The FDA approved IPL for the following indications:
Dilated or broken blood vessels (e.g., spider veins)
Hyperpigmentation
Brown spots
Freckles
Acne
Unwanted hair
Wrinkles
BBL
BBL devices are approved for these conditions:
Dilated or broken blood vessels (e.g., spider veins)
Hyperpigmentation
Melasma
Freckles
Rosacea
Acne
Scars
Unwanted hair
Wrinkles
Sagging skin
Uneven tone and texture
Large pores
As a more advanced intense pulsed light modality, BBL can deliver quicker, more powerful results.
Cost
At Vibrant Skin Bar, one IPL photo facial costs $350.
One BBL laser treatment costs $349. You can save by purchasing four sessions at $1,200.
IPL vs. BBL: Which One Is Better?
IPL and BBL devices are based on the same intense pulsed light technology. The BroadBand Light system is a more advanced device, and it can deliver more dramatic results with fewer sessions.
Patients with mild cases of rosacea, hyperpigmentation, or acne can experience similar results from both treatments. However, patients with more apparent signs of photoaging will see better results after a BBL treatment.
With advanced cooling features, increased safety, more customizable options, and the ability to rejuvenate the skin on a molecular level, BBL is the gold standard in skin rejuvenation using light.
Conclusion
IPL and BBL are safe skin rejuvenation treatments that provide impressive results. They can treat a wide range of skin issues, from dull skin to wrinkles and scars.
If you are in the Phoenix area, visit us at Vibrant Skin Bar. Our skin professionals will assess your cosmetic concerns and recommend the best treatment plan to restore your youthful glow.