If you follow trends in the beauty industry, you may have heard about a new concept: the Botox Lip Flip. The treatment sounds like a combination of Botox and dermal fillers, but what does it really do?
This article explains how the Botox Lip Flip transforms the lips, and helps you determine if this kind of lip makeover is for you.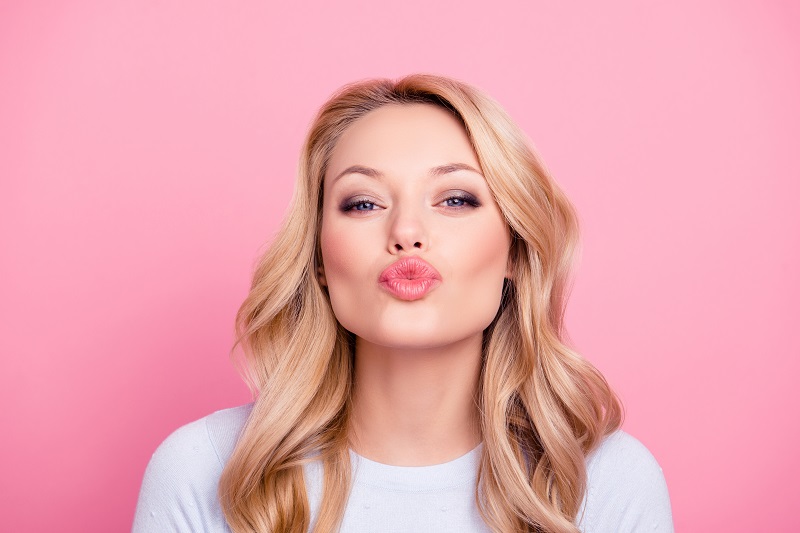 What Is Botox Lip Flip?
A Botox Lip Flip is a non-surgical treatment which gives you more sensual lips. Unlike dermal fillers, a Botox Lip Flip doesn't fill your lips with hyaluronic acid. Instead, the provider injects a small amount of Botox into the orbicularis oris muscle, above the vermillion border of the upper lip. The injection blocks the signals from the nerves that prompt muscle movement. It relaxes the muscle and causes the upper lip to roll upward and become more defined.
Lip Flip Treatment Benefits
Here's a breakdown of the advantages of a Botox Lip Flip:
It's a quick, non-surgical procedure.
It requires no downtime.
It causes minimal or no side effects.
The results are subtle and natural-looking.
It's more affordable than Botox and fillers.
How to Prepare for the Botox Lip Flip Procedure?
A Botox Lip Flip doesn't require any special preparation. The only condition is that you don't have active cold sores. Wait for the cold sores to pass before you have the procedure.
We advise our patients to refrain from alcohol and aspirin a few days before the procedure to reduce the chance of swelling and bruising.
What Can You Expect During the Procedure?
As with any other injectable, the Botox Lip Flip is a very quick procedure. Most of your time at the clinic will be spent in consultation with your Botox provider. They will ask you about your medical history and your desired beauty goals. They will also explain all the steps of the procedure.
Before injecting Botox, your medical provider will apply a numbing cream on the treatment area. The injection process takes approximately 10-15 minutes. It's a quick, in-office procedure, after which you can resume your daily activities.
Botox Lip Flip Results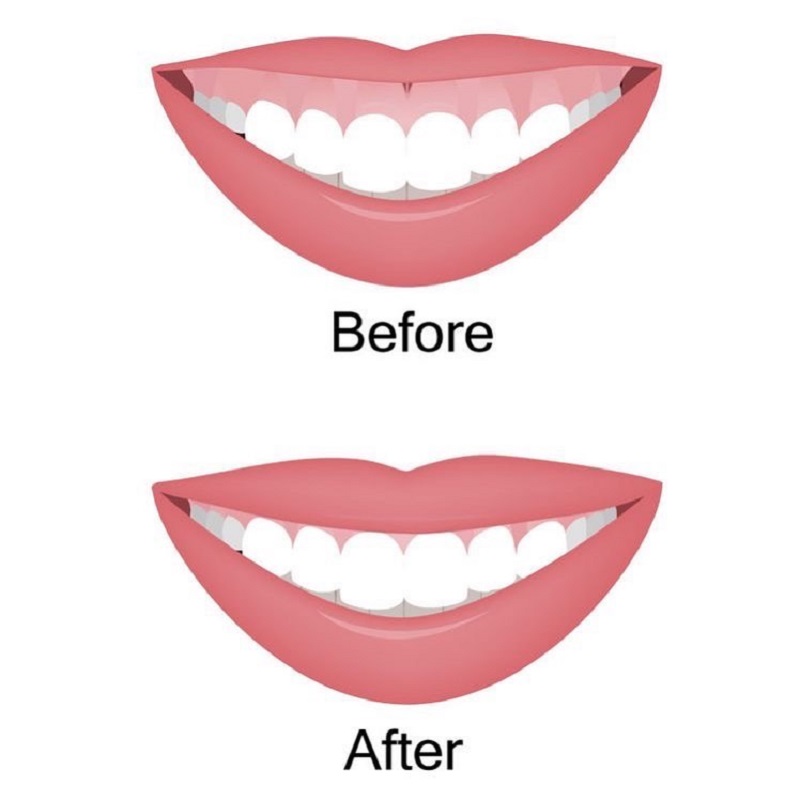 The effects of Botox Lip Flip are subtle. The treatment gives you a slight pout, more sensual lips, and allows the lips to stay voluminous when you smile without the upper lip disappearing and revealing gums.
It takes several days for Botox to kick in. After a week, you'll enjoy your new, beautiful pout every time you smile at yourself in the mirror.
How Many Units of Botox are Needed for Lip Flip?
The number of units needed for a Botox Lip Flip varies depending on your anatomy and desired results. In most cases, your healthcare provider will recommend between four and six units of Botox.
How Long Does a Botox Lip Flip Last?
The effects of a Botox Lip Flip last four to eight weeks because of the low dose of Botox used for the procedure. The dose is intentionally low to allow the patient to move the muscle for eating and talking.
After the Botox wears off, the injected muscle regains its ability to move, and the upper lip slowly goes back to its initial position. If you want to maintain your lip flip, you need to come in for regular treatments.
If you opt for the Botox Lip Flip and filler combo, the fillers will outlast the lip flip (most lip fillers last six to 12 months). You will need to come in for a Botox touch-up between your filler treatments.
Botox Lip Flip Side Effects
Most Botox patients don't experience any side effects, and the same goes for the Botox Lip Flip.
Rare potential side effects are mild and include:
Redness
Swelling
Minor bruising
Numbness
Severe but extremely rare side effects include:
Breathing difficulty
Swallowing difficulty
Speaking difficulty
Blurred vision
Nausea
Headache
Fever
The weakening of the muscle contraction may prevent you from being able to drink with a straw. This is a good thing because drinking from a straw creates wrinkles around the lip.
As always, it's important to know your injector's qualifications. Always work with an experienced and well-trained medical provider.
Botox Lip Flip Aftercare
The same aftercare tips apply to all Botox treatments. They help minimize the chances of side effects and maximize the effects of the procedure.
Avoid exercise for 24 hours.
Avoid alcohol and nicotine for 24 hours.
Don't apply pressure to the treated area.
Avoid exposure to the sun and heat.
Don't lie down or bend below the waist for four hours.
Apply ice packs if the area is swollen.
Are You Allowed to Kiss After Botox Lip Flip?
One of the essential aftercare tips is "Don't apply pressure to the treated area," and that includes kissing. In addition to potentially negating the effects of Botox by applying pressure to treated lips, kissing also increases the chances of bacteria infecting the sensitive area.
Refrain from kissing at least 48 hours after the Botox Lip Flip treatment.
Botox Lip Flip Cost
The Botox Lip Flip is an affordable lip enhancement treatment. Here at Vibrant Skin Bar, you can get a Botox Lip Flip for $125. The treatment's price is particularly appealing when compared to fillers, which usually cost hundreds of dollars. The lower cost is due to the minimal amount of Botox used.
Keep in mind that this is not a one-off procedure. If you are happy with the results, you will have to repeat the treatment after two to three months.
---
Take advantage of our exclusive Lip Flip Friday! If you purchase a filler and come in on a Friday to have it done, you get a FREE Botox Lip Flip!
---
Botox Lip Flip vs. Filler
The Botox Lip Flip is not a substitute for lip fillers, because the two treatments don't do the same thing.
In most cases, lip fillers use dermal fillers to add volume and provide visible lip augmentation.
With a Botox Lip Flip, there is no artificially added volume. Instead, the muscles above the upper lip are relaxed to create a natural-looking pout and the illusion of fuller lips. Botox Lip Flip patients experience subtle enhancements in lip shape without added volume.
The results of Botox Lip Flip last approximately six weeks, while lip fillers dissolve after six to 12 months.
For those who are looking for significant improvement in both the volume and the shape of their lips, it's possible to combine the two treatments.
Check out our article on Lip Flip vs Lip Fillers differences to find out more , and learn which cosmetic treatment will give you your desired look.
Conclusion
Botox Lip Flip is a minimally invasive procedure that doesn't cost much and works wonders with the shape and fullness of lips. It can be a great alternative or an add-on to fillers.
To get lips you'll love, it's essential to find an experienced medical provider with a proven track record of giving patients beautiful Botox Lip Flips.
If you're in the Phoenix or Scottsdale area, we invite you to Vibrant Skin Bar. All our staff are trained and certified and we have many happy clients who are loving their Lip Flip results!