The first signs of aging - fine lines, loss of healthy skin glow, discoloration - appear in our 20s. That's when many of us start an anti aging skin care routine. There are excellent rejuvenation skin care products that can help our skin hold off the signs of aging for many years.
However, the skin eventually gives in to genetics, sun exposure, and other environmental and lifestyle factors that accelerate the aging process.
Luckily, anti-aging skin care does not end with moisturizers, exfoliators, and sunscreens. Modern technology has brought amazing non-invasive or minimally invasive rejuvenation practices that not only maintain a smooth, glowing skin, but also reverse the aging signs.
Let's see what you can do to rejuvenate your aging skin.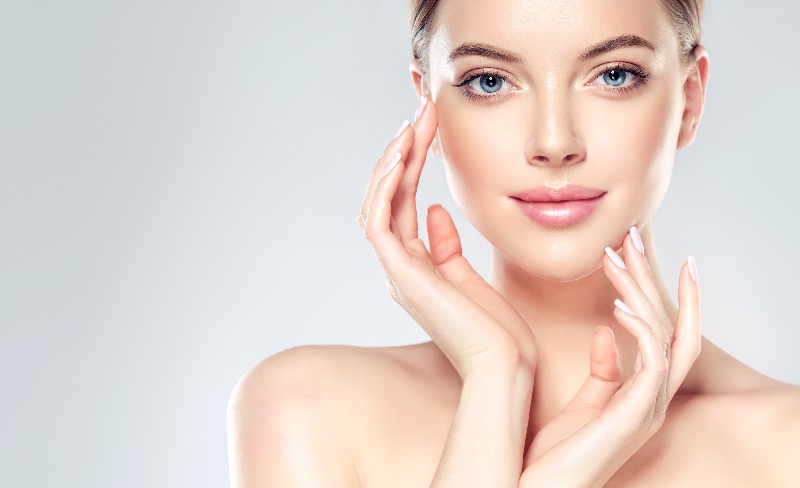 Skin Rejuvenation Treatments
Rejuvenation treatments are cosmetic procedures that basically wound the skin in order to give it a more youthful look. The "wounding" is virtually painless and usually requires little or no time for the skin to recover. These treatments have been gaining popularity in the past decade because they are minimally invasive, quickly show results, and allow you to age gracefully.
If you decide to treat your skin to a rejuvenation procedure, make sure it is performed by an experienced, board-certified cosmetic practitioner. They examine your skin to determine its type and condition and then recommend the best type of treatment for you.
Chemical Peels
Chemical peels exfoliate the outer layers of the skin, removing dead cells and regenerating new skin, while increasing the collagen and elastic fibers content beneath the top skin layers. The result of the procedure is even, tight skin and with less wrinkles.
Chemical peels use a chemical solution that includes different acids, most commonly those from the alpha hydroxy acids (AHA) group. Depending on the acid combination, concentration, and pH of the solution applied to the skin, chemical peels can be superficial, medium-depth, and deep. Your cosmetic practitioner determines the depth of the peel you need.
The great thing about chemical peels is that the results are visible after the first treatment.
Microneedling
Microneedling is a quick minimally invasive procedure with little to no downtime. It involves a device with many tiny needles that puncture the skin to induce collagen production. Recovery time depends on the needle length and how deeply they are inserted into the skin and most patients experience only redness for 24-48 hours. Microneedling rejuvenates the skin by improving scars, fine wrinkles, discoloration, stretch marks, and acne.
It is important to have this procedure done at a clinic with an FDA-approved sterile medical device to avoid complications such as scarring and infection.
Microdermabrasion
Microdermabrasion is a cosmetic procedure that "sandpapers" the skin by polishing off the top layer of dead skin using tiny crystals. The process stimulates the production of collagen and elastin, making the newly generated skin look younger and more elastic.
It's a great method for improving dull skin, discoloration, age spots, fine lines, enlarged pores, and acne marks. Since no chemicals or acids are used during the procedure, there are no side effects or downtime.
Anti-Ageing Injectables
Anti aging injectables are safe and effective cosmetic treatments that reverse the signs of aging. The most popular injectables are Botox and derma fillers.
Botox - Popularized by celebrities, Botox is a shot of botulinum toxin A. Botulinum toxin blocks the nerves signal to contract a muscle, preventing you from making facial expressions that form wrinkles and allows existing skin lines to heal while the muscle is temporarily inactive. The effects of Botox are seen the first week after the procedure, and last up to six months. Botox cannot stop the aging process but with regular treatment will improve skin texture, reduce fine lines and erase deep wrinkles.
Dermal fillers - Dermal fillers address the loss of skin support structure (bone, fat pads, collagen, elastin) that causes the skin to sag and lose plumpness. Dermal fillers are volumizing injectables made of hyaluronic acid, calcium hydroxylapatite or poly-L-lactic acid, which are injected under the skin. They plump up the cheeks and jawlines, give volume to lips, fill in wrinkles, and provide lift where needed. The effects of derma fillers last up to 18 months.
Laser Therapy
Photofacial laser therapy is a minimally invasive rejuvenation treatment that improves the skin tone and texture. This specific laser wavelength heats the upper layers of the skin (epidermis) and boosts collagen production, resulting in diminished skin irregularities and age spots, smoother texture, and smaller pores. It is not a painful procedure, and recovery time is minimal.
HydraFacial
HydraFacial is an exfoliation, hydration, and facial combination treatment that infuses the facial skin with different acids (lactic, glycolic, salicylic) and peptides to give the skin the much-needed hydrating agents. The process basically consists of cleansing, exfoliating, and nurturing the skin, ultimately making it moisturized, brighter, and plumper looking. The treatment is painless and relaxing.
Rejuvenation treatments are often used in combination because they complement and enhance each other. For example, hydrafacial can be used a few weeks after laser therapy or chemical peel so that the moisturizing agents can enter deeper into the skin.
Skin Rejuvenation Tips
Though rejuvenation treatments work miracles on the skin, they won't reach their maximum effects if you don't minimize environmental and lifestyle aging factors. Here are some things you can do to defy aging signs.
Limit Exposure to Harmful UV Rays
Since sun exposure is the biggest contributor to skin aging signs, always wear a sunscreen (even in winter!) and stay away from UV rays when the sun is the strongest. Wear a hat, sunglasses, and don't expose any part of your skin to the sun if you don't have to. You won't notice the unflattering signs of sun exposure immediately, but they will catch up with you in your 30s and 40s.
Change Your Diet
Studies confirm that too much sugar and processed foods intake has a negative effect on the skin, while antioxidant-rich foods (fresh fruits, vegetables, nuts) help fight off free radicals that cause premature aging skin. Avoid too much alcohol because it dehydrates the skin and makes it look dull and flaky.
Hydrate
We start losing collagen in our 20s, so it is important to hydrate the skin from the inside, as well as outside. There is no strict recommendation for the amount of water to drink, but a general guideline is to have at least half your body weight in ounces each day.
Moisturize
Apart from drinking a lot of water, moisturize your skin on the outside using appropriate serums and moisturizers for your age and skin type. Moisturizers with antioxidants (vitamin C, E, ferulic acid, green tea, etc.) and hyaluronic acid are a good place to start.
Exfoliate
Natural aging results in our cells' slower turnover time, which means our cells take longer to shed dead skin cells and make new ones. The result is the loss of youthful glow and duller-looking skin. To help the skin shed surface cells and restore freshness, exfoliate once or twice a week. Use exfoliating face masks at home or treat your skin to professional chemical peels.
Quit Smoking
Cigarette smoke narrows blood vessels and prevents the skin from getting enough oxygen, which makes the skin lose elasticity, start to sag, and form wrinkles. There are perhaps more urgent reasons to quit smoking, but healthy-looking skin is a pretty good motivator.
Conclusion
Though we can't beat aging, modern technology now enables us to postpone the appearance of aging. Rejuvenation treatments can help us maintain the look that matches how we feel and allows us to age gracefully.
If used in combination with healthy lifestyle practices, rejuvenation treatments can easily have effects close to magical.