Thighs, unfortunately, can accumulate the most fat in women because estrogen causes the increase in fat cells in this area. Due to excess fat on their inner or outer thighs, many women are self-conscious about their looks.
Fortunately, non-invasive procedures, such as CoolSculpting, eliminate excess fat without surgical knives or anesthesia. This cosmetic treatment uses cryolipolysis (fat freezing) technology to freeze fat cells in thighs and permanently eliminate them from the body.
Read on to learn how CoolSculpting on thighs works and what to expect from the procedure.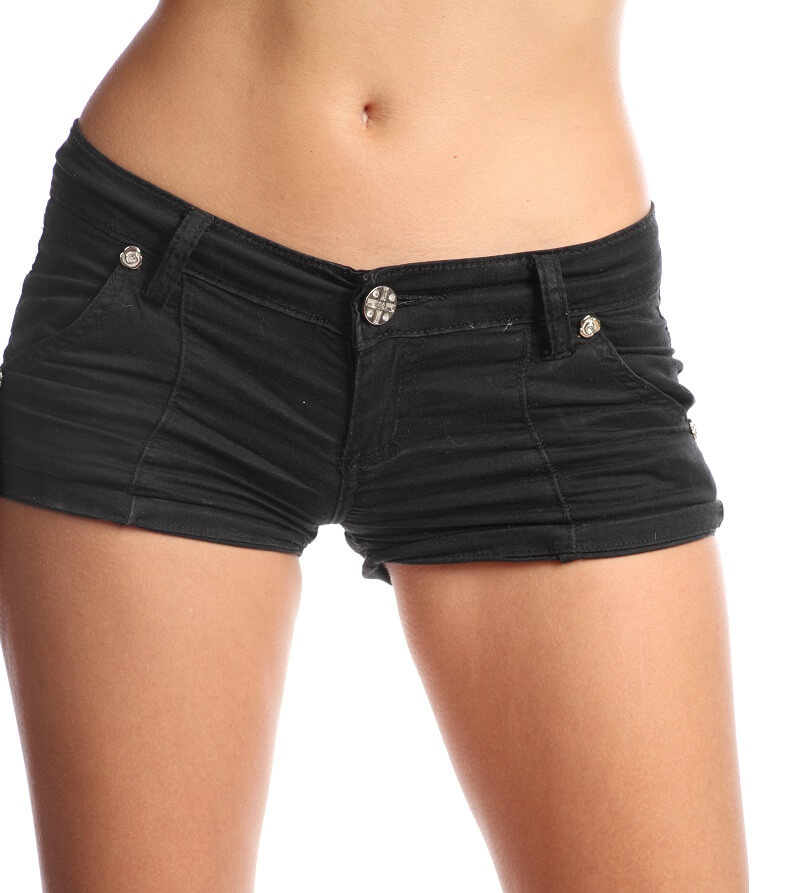 Why Should You Choose Coolsculpting for Thighs
Many people choose CoolSculpting for thighs for the following reasons:
CoolSculpting is a non-surgical procedure. It doesn't include incisions and anesthesia.
It is a safe, FDA-approved treatment.
There is no recovery period. Patients can resume their day right after the treatment.
Side effects are typically mild and resolve quickly.
CoolSculpting permanently eliminates targeted fat cell.
Most patients are happy with the results and choose CoolSculpting for other body areas, too.
Coolsculpting Thighs Procedure
CoolSculpting starts with a consultation with your chosen CoolSculpting provider. They inspect your thighs, talk about your desired results, and assess your medical history to ensure you are eligible for the procedure.
---
If you are looking for a CoolSculpting provider in Phoenix, visit Vibrant Skin Bar in the heart of Phoenix.
---
The CoolSculpting provider applies a gel pad to the outer or inner thighs, depending on where you want to eliminate fat. Next, the provider attaches the CoolSculpting applicator to the target area. The applicators for inner and outer thighs differ because inner thigh fat is pinchable while outer thigh fat is hard and non-pinchable.
The provider moves the applicator over the target area during the procedure. It lasts for 35-60 minutes. The device sends controlled cooling to thigh fat cells to freeze them off. The lymphatic system recognizes the dead fat cells as waste and starts flushing them out from the body naturally. The process continues for three to six months.
After the provider removes the applicator, they usually massage the treated area for a few minutes to break down frozen fat and help initiate the fat elimination process.
Results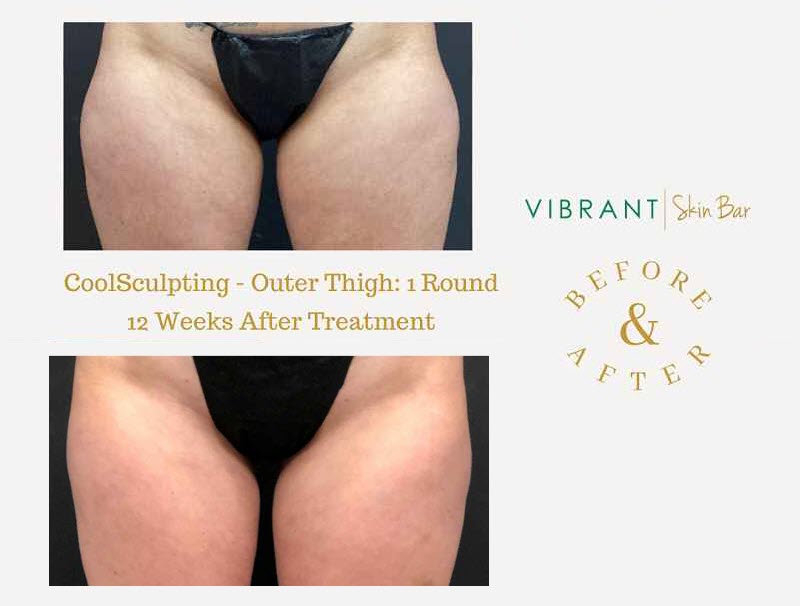 One CoolSculpting treatment reduces up to 25% fat in your thighs. You may notice a difference in the size of your thighs within three weeks of the procedure. Final results appear three to six months after the procedure. The body eliminates the fat during this period, and the thighs continue to change their contours, becoming tighter and more sculpted.
Risks and Side Effects
The FDA approved CoolSculpting in 2012 as a safe fat reduction treatment. It is a safe procedure when performed by experienced, licenced CoolSculpting providers.
However, patients with the following conditions or medical issues may be at risk and should consult with their CoolSculpting provider before the procedure:
Pregnancy or lactation
Cryoglobulinemia
Paroxysmal cold hemoglobinuria
Cold urticaria
Cold agglutinin disease
Bleeding disorders
Lymphatic disorders
Open wounds
Eczema and other skin diseases
Recent surgeries
Varicose veins
CoolSculpting patients typically experience mild side effects during and after the treatment.
Side effects during the treatment include:
Tugging
Stinging
Cramping
Intense cold
Aching
Side effects after the treatment include:
Swelling
Bruising
Redness
Aching
Cramping
The side effects usually resolve on their own within three weeks.
Aftercare
You might be wondering if CoolSculpting is painful. You'll be happy to hear that most patients report just a mild discomfort, mostly just after the procedure has been completed.
To minimize the chances of bruising, pain or other potential side effects, follow these CoolSculpting aftercare tips:
Avoid alcohol, nicotine, sugar, and coffee for several days
Wear loose, comfortable clothes
Use compression garments for a few days to reduce swelling
Gently massage the treated area to reduce pain
Use prescribed painkillers if needed
Who is a Good Candidate for the CoolSculpting Thighs Procedure?
You are a good candidate for CoolSculpting on thighs if you are:
Healthy
Up to 30 pounds within your ideal weight
Unhappy about fat bulges on your outer or inner thighs
Not too sensitive to cold temperatures
Willing to maintain a healthy diet and regular exercise after CoolSculpting
Coolsculpting Cost for Thighs
The cost of CoolSculpting for thighs depends on the target area size, fat deposits, and your desired results. Patients typically require between one and three CoolSculpting sessions, and the price ranges between several hundred and a few thousand dollars.
Conclusion
Thigh fat is a common issue among women. When diets and exercise don't work, many women turn to fat reduction treatments.
CoolSculpting is among the most effective treatments because it quickly and safely eliminates fat. With proper diet and regular exercise, you can maintain the results of CoolSculpting for good.