Age spots, dark spots, or liver spots are caused by ultraviolet (UV) light. They form when pigment cells increase melanin production to protect our skin from sun damage. People with light skin and a long track record of sun exposure are more prone to developing age spots.
These flat, dark patches of skin that commonly appear on the face, hands, and shoulders are not a cause for alarm. They are medically harmless, but many people wish to eliminate them for cosmetic reasons.
This article explains different treatments for age spots, how effective they are, and what you can do to prevent further hyperpigmentation.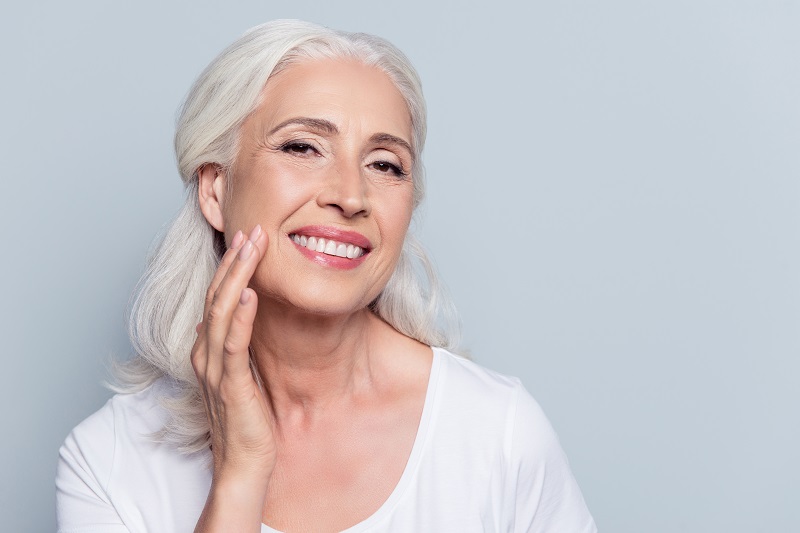 How to Get Rid of Dark Spots?
The first step in getting rid of dark spots is to consult a health care provider. The doctor will determine if your hyperpigmented patch of skin is a harmless age spot or a more serious issue requiring medical attention.
Dark spots are typically treated with topical remedies or cosmetic treatments which lighten or completely remove age spots. Your health care provider may recommend a specific treatment strategy based on your skin concerns.
Read on to learn more about age spot treatments and what might work for you. Note that every patient responds differently to products and treatments and that it may take from several weeks to several months to see results.
OTC Creams and Lotions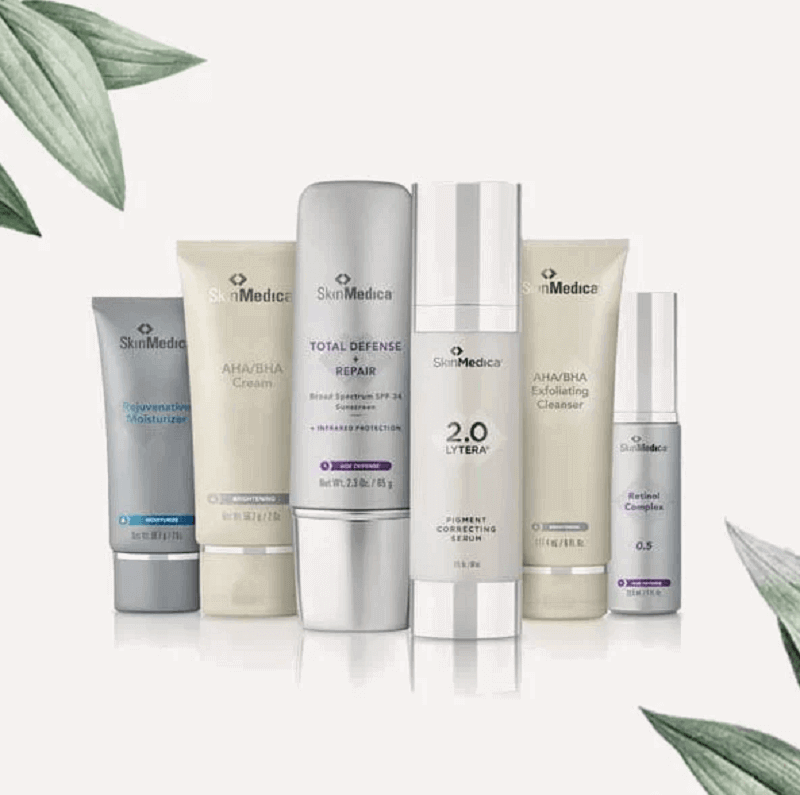 Some over-the-counter (OTC) creams and lotions are designed to brighten the skin and help reduce the appearance of age spots. Many of them contain glycolic acid, kojic acid, or hydroquinone. However, hydroquinone may irritate your skin, so patch test the product before buying it to see if you'll develop an allergic reaction.
Vibrant Skin Bar skin experts don't recommend using hydroquinone because it can cause liver toxicity and is banned in many countries.
Our skin experts recommend brightening solutions with pharmaceutical-grade botanicals suitable for all skin types. iS Clinical Brightening Complex and skinbetter Even Tone Correcting Serum are non-hydroquinone formulas that effectively brighten uneven tone and improve the appearance of sun-damaged skin.
For a more powerful solution, check out Lytera 2.0 Advanced Pigment Correcting System. It's a package of six products that treat photodamage and prevent future hyperpigmentation.
Medications
Health care providers sometimes prescribe hydroquinone, tretinoin or mild steroids to use alone or in combination. Potential side effects of prescription medication for age spots include skin irritation, redness, burning, and dryness.
You may need to apply the creams for months before they fade the age spots.
If you don't see an improvement in your condition after three months of using a topical medication, consider a more effective, in-office procedure.
Cryotherapy
Localized cryotherapy is a cold therapy treatment during which a medical provider applies liquid nitrogen or another freezing agent to age spots. The freezing solution destroys the pigment in age spots and brightens the skin.
The treatment may be painful, but it only lasts for about five seconds for each age spot.
Potential side effects include blistering, redness, and swelling, but they resolve quickly. More severe side effects include scarring and discoloration. These are uncommon when licensed medical professionals perform the treatment.
Chemical Peels
During a chemical peel, your chosen skin professional applies a chemical solution to remove the skin's top layer and stimulate new skin growth. This new skin is smooth and even. You may need several treatments to fade the age spots.
Potential side effects include redness, swelling, discoloration, scarring, and infection.
---
Note: Learn what is a pumpkin facial and how can it help with dark spots.
---
Laser Treatment
A laser device targets and destroys melanin in the skin. Ablative lasers also remove the epidermis, causing the formation of smooth, even skin. You may need several treatments to effectively remove age spots.
Potential side effects include redness, swelling, pain, and rarely skin discoloration, blistering, and scarring.
---
Contact our experts at Vibrant Skin Bar and book your laser treatment appointment.
---
Dermabrasion
Dermabrasion is a cosmetic treatment that involves the use of a rotating device to sand down the top skin layer and stimulate new skin growth.
Potential side effects include redness, swelling, and scabbing and may take months to subside.
Microdermabrasion
During microdermabrasion, the medical provider uses tiny crystals to "sandpaper" the top skin layer. The procedure stimulates collagen production, regenerates the skin, and reduces age spots.
It's a gentler procedure than dermabrasion, and doesn't involve the use of chemicals, so side effects are mild and rare. They include redness, swelling, and stinging.
Ekstata
Ekstata is a newer cosmetic treatment that involves the use of liquid hydrogen peroxide to fade age spots.
Potential side effects include skin irritation and scabbing.
Skin Protection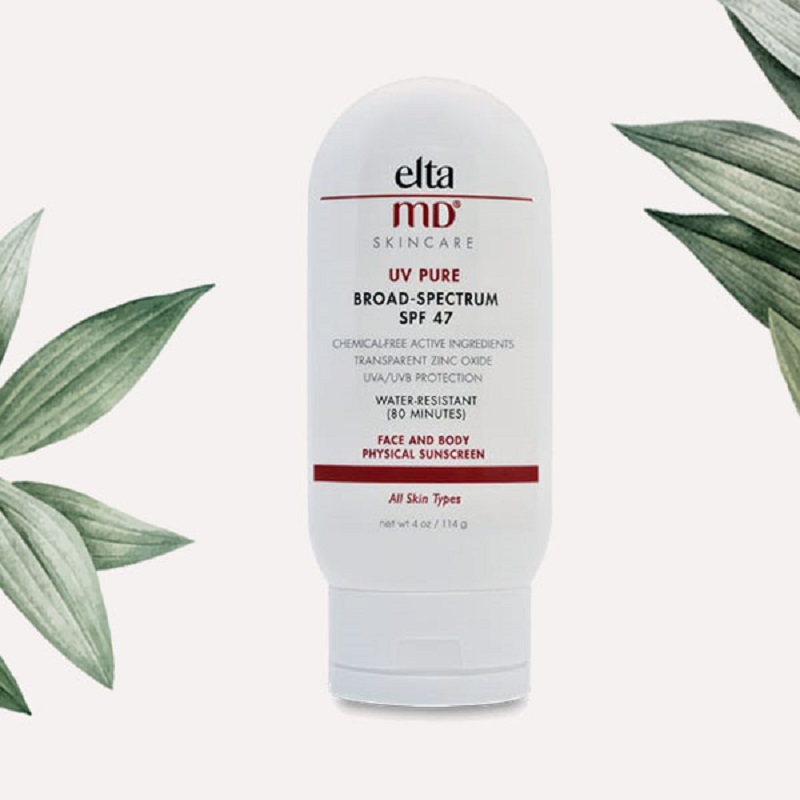 To prevent age spots and other premature aging signs, it is essential to protect the skin from sun damage. During the summer months, follow these tips when spending time outdoors:
Wear long protective clothes like long skirts, pants, and long-sleeved shirts.
Wear a wide-brimmed hat.
Wear sunglasses.
Apply sunscreen.
Sunscreen is the most powerful protection against UV rays. Apply it on your face, neck, hands, and other body parts exposed to the sun. Make sure the sunscreen you use is broad-spectrum and has an SPF of 30+. Elta MD UV Pure is a great every day and affordable solution for both children and adults.
For more information, read our in-depth guide on how to choose sunscreen.
Conclusion
Age spots are not a medical concern, but they may affect how we feel about ourselves. Luckily, there are topical products and cosmetic treatments that effectively combat this skin issue.
Consult your medical provider before you choose your treatment plan and arm yourself with patience. Most importantly, always use sunscreen outdoors because it's the safest way to prevent sun-related pigmentation issues.