A suntan may seem like a good way to hide dark circles under the eyes and bring out a white, flashy smile. However, as soon as beach season is over, the consequences of a suntan start to show—brown spots, discoloration, and new wrinkles around the eyes and mouth. After years of tanning, the skin starts to show signs of premature aging.
Instead of tanning as a short-lived beauty solution, treat your skin with care for the best long-term results. That includes using sunscreen, especially during the summer.
In this article, we'll explain everything that quality sunscreen must include, and we'll recommend a few products that protect your skin.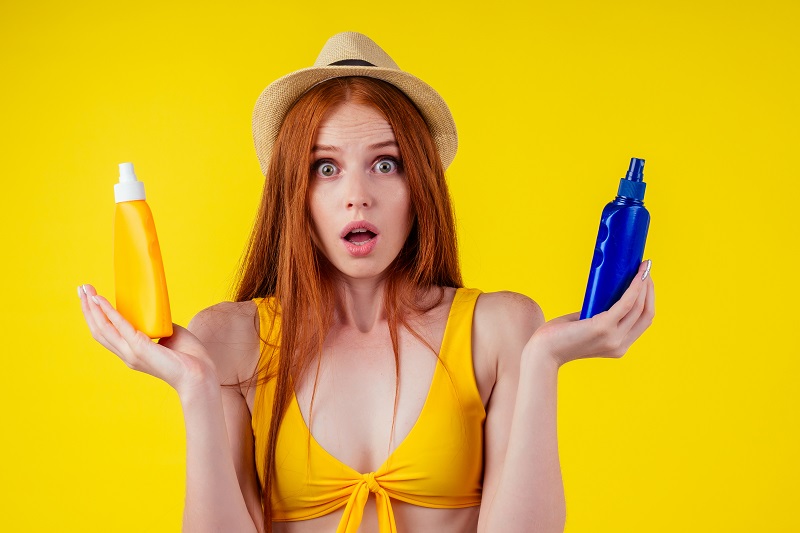 How to Choose a Sunscreen: 6 Things to Consider
Dermatologists agree that sunscreen is the most important product in your summer skincare routine because the sun's UV rays damage and even kill skin cells. Sunscreen not only helps prevent burning, it also protects from premature aging and skin cancer.
However, not all sunscreens provide equal protection. Consider the following factors when choosing your sunscreen product.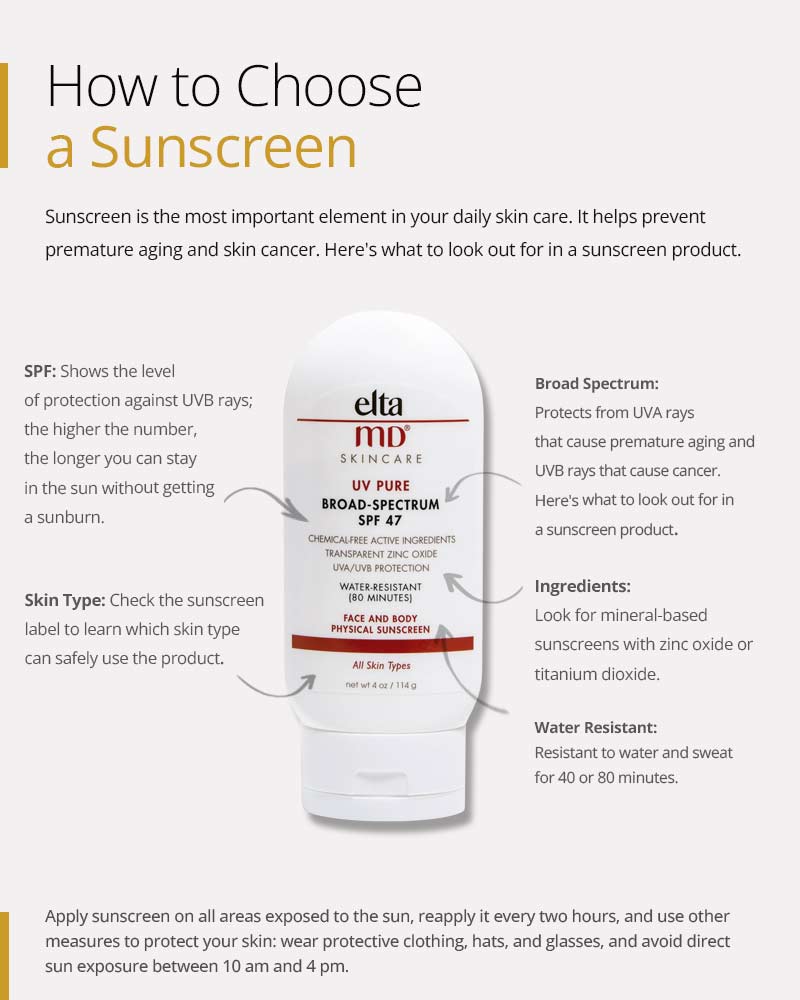 1. Consider Your Skin Type
Check the sunscreen label to learn which skin type can safely use the product.
If you have oily, acne-prone skin, use sunscreen products labeled "non-comedogenic" because they don't clog pores and cause acne. The best sunscreens for oily and combination skin are lightweight and are absorbed.
People with sensitive skin should use mineral-based sunscreens with zinc oxide or titanium dioxide because they don't cause irritation.
If you have normal skin, choose any sunscreen product that provides adequate protection according to recommendations below.
If you have dry skin, look for a sunscreen moisturizer with humectants like hyaluronic acid, ceramides, glycerin, cucumber, or urea.
"5 in 1" Natural Moisturizing Face Sunscreen by Suntegrity is a blend of agents that heavily hydrate the skin, protect it from the sun, and fight off aging signs with potent antioxidants. It contains hyaluronic acid, cucumber, and green tea, which help reduce redness and moisturize the skin. This broad-spectrum SPF 30 sunscreen is suitable for all skin types.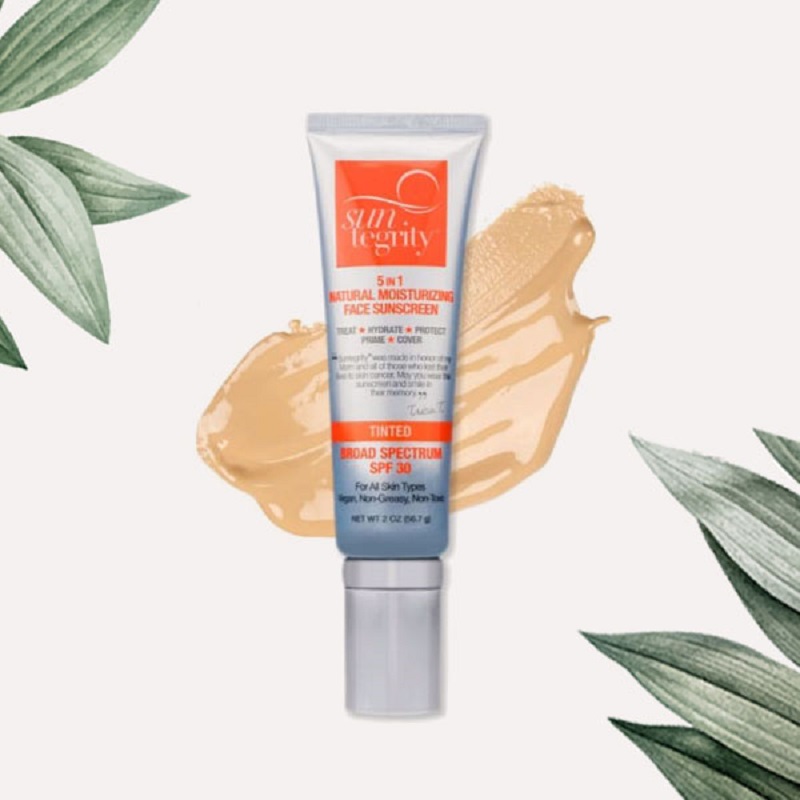 2. Choose a Broad-Spectrum Sunscreen
The sun emits two types of ultra violet (UV) with different wavelengths. The shorter wavelength sunrays are called UVB, and they pose a greater threat for developing skin cancer. The longer wavelengths are called UVA, and they primarily cause wrinkles, brown spots, and loss of skin elasticity. To ensure your sunscreen protects you from both types of UV rays, use products that are labeled "broad spectrum."
We recommend Impeccable Skin because it is rich in powerful ingredients like antioxidants (vitamin C and E), peptides, hyaluronic acid, and zinc oxide. It provides broad-spectrum protection and blocks a range of free radicals, not just UV rays.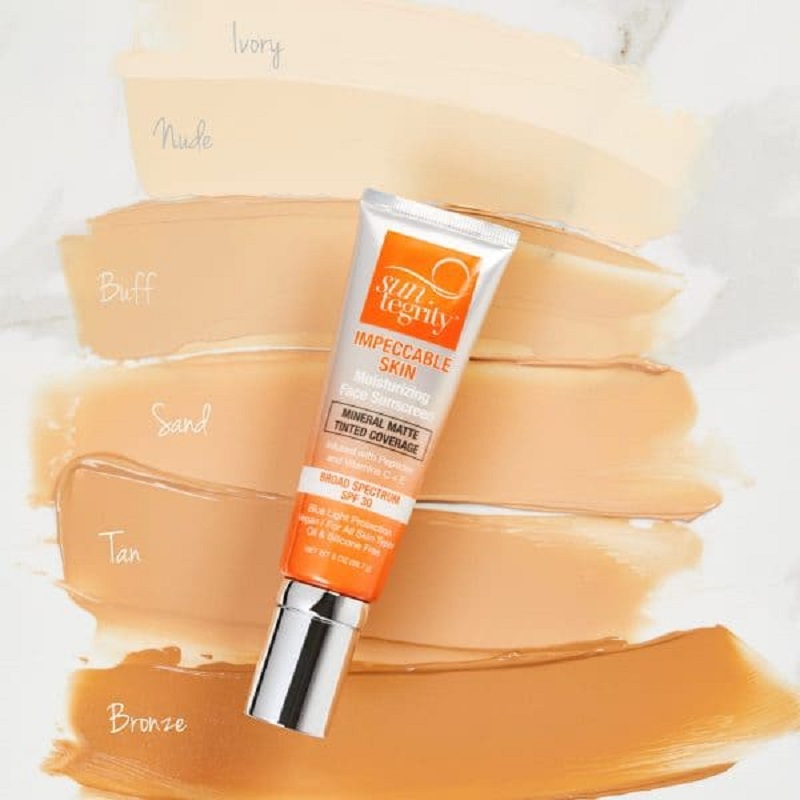 3. Consider the Sun Protection Factor (SPF)
We often use the term SPF as a synonym for sunscreen. The sun protection factor (SPF) shows the level of protection against UVB (skin cancer-causing) rays. The higher the number, the longer you can stay in the sun without getting a sunburn.
Dermatologists recommend using products with an SPF of at least 30. They also urge people to limit exposure to direct sunlight even when using SPF because it can never fully protect the skin. It's also important to reapply the SPF product every two hours when exposed to direct sunlight.
Elta MD UV Pure is a gentle formula suitable for all skin types, even children's skin. It offers a broad-spectrum, chemical-free, SPF-47 shield from the sun and water-resistant protection for 80 minutes. It also includes a form of vitamin C that helps reduce aging signs caused by free radicals.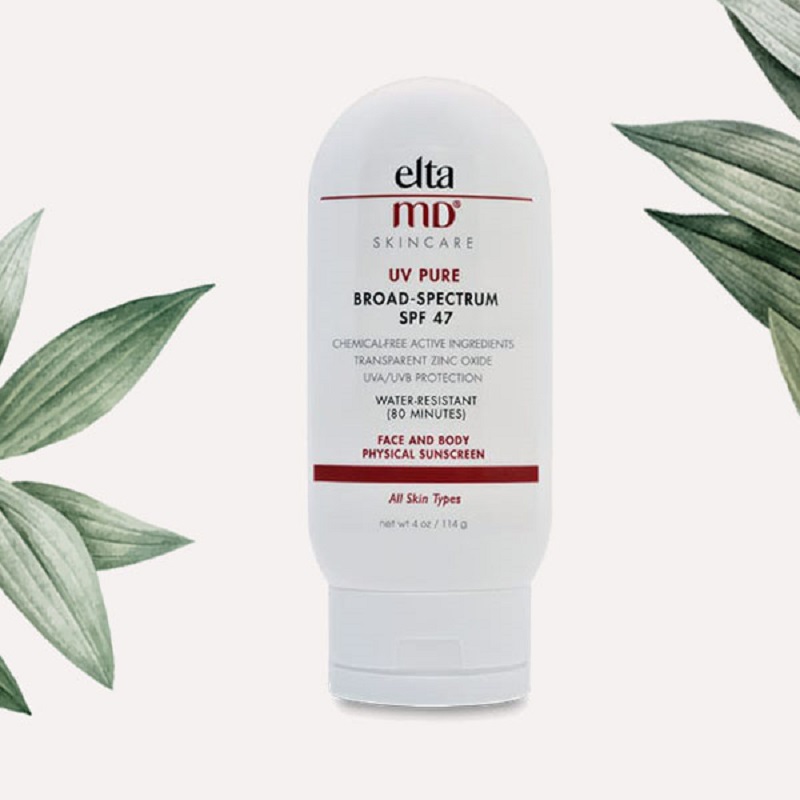 4. Look at the Ingredients
Products with zinc oxide and/or titanium dioxide are called physical sunscreens because they deflect sunrays. Physical sunscreens provide broad-spectrum protection, which means they protect against both types of UV rays (UVA+UVB). Most products that contain zinc oxide or titanium dioxide are mineral-based and don't contain chemicals that irritate the skin.
On the other hand, chemical sunscreens absorb UV rays, turn them into heat, and release them from the body. They include ingredients such as oxybenzone, octisalate, octinoxate, etc. They provide broad-spectrum protection, depending on their formula. They are easier to apply and often provide more water resistance than mineral-based sunscreens.
HydraTint Pro Mineral by Alastin is a mineral-based sunscreen that provides broad-spectrum, water-resistant protection from the sun. The universal tint in the product brings a soft glow to the skin, making it suitable for use as a makeup primer. Its lightweight composition also makes it ideal for daily use.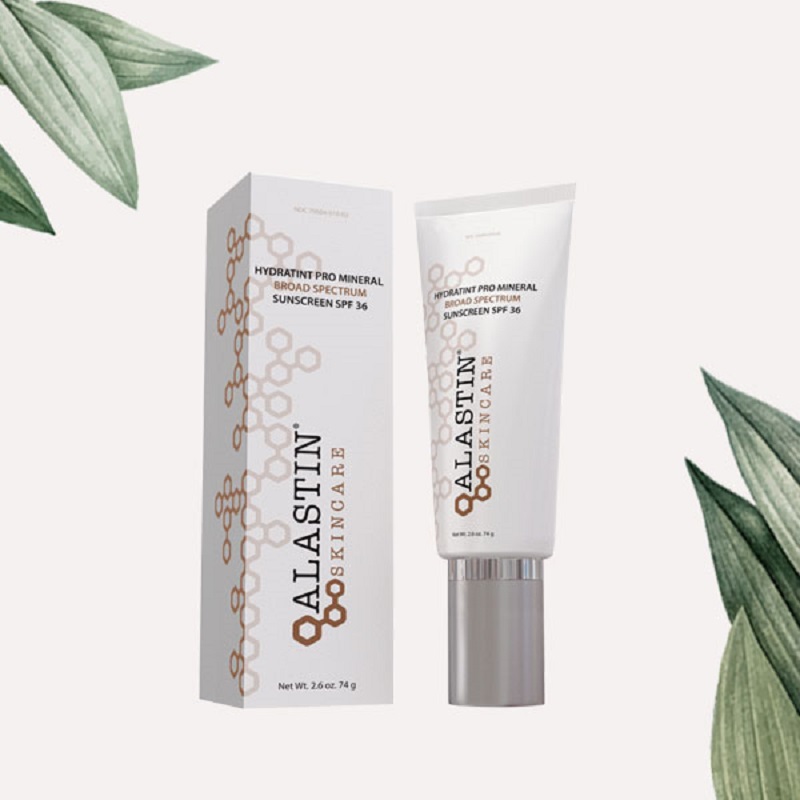 5. Consider the Sunscreen Formulation
Sunscreen products come in a variety of forms, including:
Oils
Lotions
Gels
Sprays
Sticks
Powders
No sunscreen formulation is better than the other. Your choice depends on personal preference and convenience of use.
Physical sunscreens are more difficult to formulate than chemical products and come in fewer formulations. They are thicker, more difficult to spread evenly, and leave a white residue on the skin. However, the FDA recognizes only physical sunscreens – those containing zinc oxide or titanium dioxide – as generally safe and effective.
6. Choose a Water-Resistant Sunscreen
During hot weather, we sweat more than usual, causing the sunscreen to melt off. Water-resistant sunscreens have an edge over other types of sun-blocking products because they stay on the skin while we swim or sweat. They typically last 40 or 80 minutes, so read the label carefully to know when to reapply the product.
Mineral Sun Stick by Suntegrity is a stick sunscreen for the whole body. It provides solid protection against the sun with a broad-spectrum SPF and zinc oxide while hydrating the skin with organic coconut oil, cocoa seed butter, and shea butter. It's water-resistant for 80 minutes.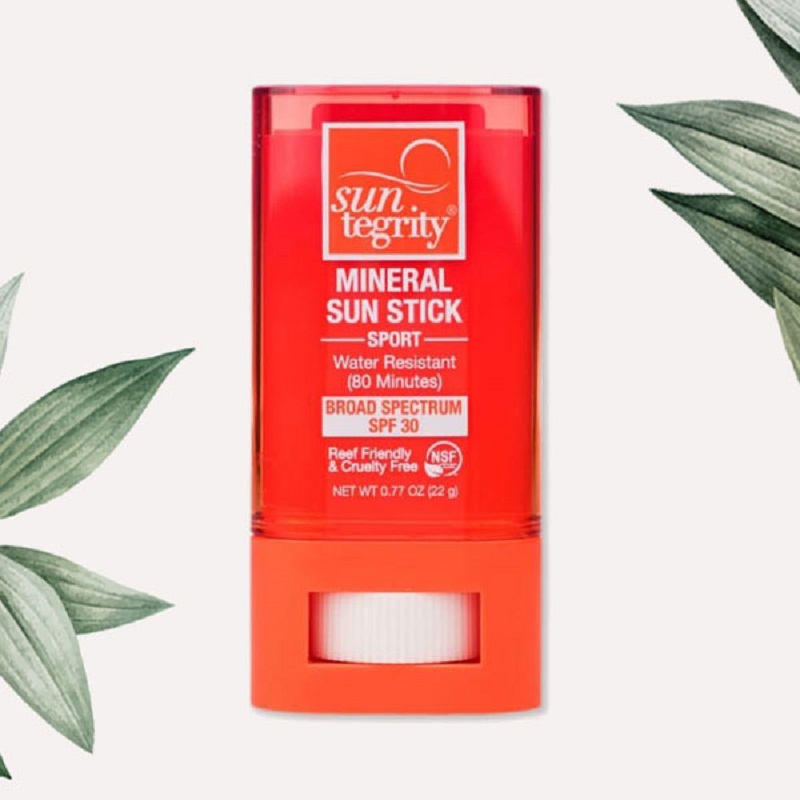 Conclusion
Sunscreen is the most important part of your summer skincare routine. Your face may not show signs of aging after a few months or even a few years of sun exposure. However, the harmful effects of UV rays accumulate over time.
To shield your skin and ensure you get the most out of your sun-blocking product, choose a product with broad-spectrum protection and a SPF of 30+. Don't forget to apply the product 30 minutes before exposure and reapply regularly.