Cosmetic treatments go a long way in giving patients a new, desired look and building their confidence. For many people, beauty procedures that first come to mind are those that reduce the appearance of wrinkles, augment the lips, and eliminate fat.
However, there is a range of excellent treatments for every part of the body.
Jawline contouring is an example of a cosmetic treatment that many men and women embrace in their late 30s and 40s when the skin in the lower part of the face starts to sag.
This article explains what jawline contouring is, which treatments are used to define the jaw, and what results to expect.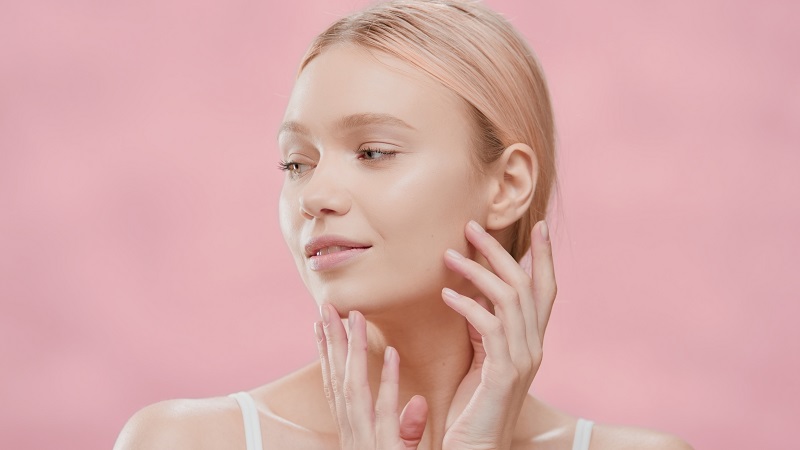 What Is Jawline Contouring?
Jawline contouring is a non-surgical, minimally invasive cosmetic procedure consisting of one or a combination of treatments to reshape the jaw according to the patient's goals. It solves the following issues:
Sagging jowls
Marionette lines
Chin wrinkles
Double chin
Loose skin under the chin
Poorly defined jawline
Jawline Contouring Treatments
Medical providers customize the jawline contouring treatment for each patient, choosing a treatment or a combination of treatments based on the issues the patient wishes to address.
Medical providers typically use the following treatments for jawline contouring:
1. Neurotoxin injectables
Neurotoxin injectables Botox and Dysport are commonly used off-label for jaw slimming. The neurotoxin is injected into the target muscle to paralyze it temporarily and relax the overlying area.
Medical providers use neurotoxin injectables to address the masseter – a muscle in the lower jaw that can become enlarged from chewing. The procedure slims and sculpts the jaw.
Botox and Dysport are also used for other muscles around and below the jaw that pull the skin downward, causing a sagging jawline.
---
Note: Find out what are the differences between Dysport and Botox.
---
2. Dermal fillers
Fillers are the most common jawline contouring treatment. Medical providers inject dermal fillers in the jaw angles to sculpt the jaw, and in the chin to augment it and extend the jawline. They typically use hyaluronic acid-based fillers such as Juvéderm Voluma and Restylane Lyft for these procedures.
Deep folds that run from the corners of the mouth to the chin are called marionette lines. Fillers are also injected in this area to tighten the jowls and define the jawline.
---
Note: Learn how dermal fillers reduce marionette lines.
---
3. Kybella
Kybella is an FDA-approved fat-reduction treatment specifically designed to treat fat under the chin. If you have a double chin, your medical provider will first address this issue before moving to Botox and fillers to tighten and reshape your jaw.
4. PDO threads
PDO threads are biodegradable medical sutures inserted below the surface of the skin to instantly lift and build more volume by stimulating collagen production. When inserted along the jawline, they lift sagging jowls and tighten the skin.
Who Is a Good Candidate for Jawline Contouring?
Most healthy adults with an uneven or weak jaw, receding jawline, marionette lines, and fat under the chin can undergo a jawline contouring treatment.
It is necessary to disclose your medical history to your chosen medical provider so they can assess potential health risks of the procedure. People with bleeding disorders and smokers have a higher chance of infection.
How to Prepare for a Jawline Contouring Procedure
During the consultation, your medical provider will instruct you how to behave before the procedure to ensure the safety and success of the treatment. Listed below are some general tips on what to do and what to avoid before jawline contouring:
Avoid foods and supplements high in Omega-3 and Omega-6 for two weeks.
Discontinue the use of blood-thinning medications a few days before the treatment (only in consultation with your doctor).
Don't smoke or drink alcohol a few days before the procedure.
Eat and drink before the treatment.
Come to the treatment without any make-up and skincare products.
The Results of Jawline Contouring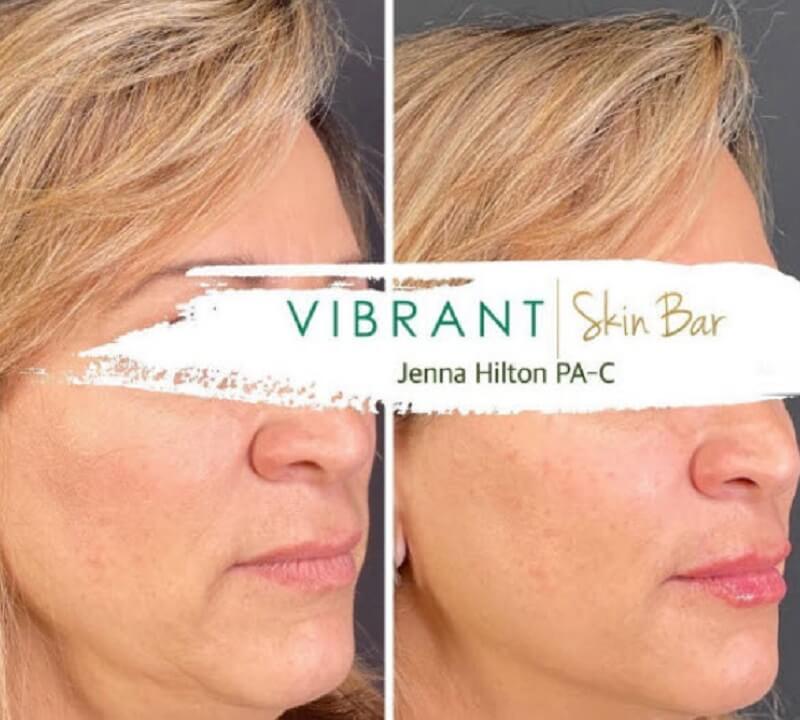 After a jawline contouring treatment, patients experience tighter jowls, a smooth and extended jawline, reduced wrinkles, and a firmer chin.
The duration of the treatment's effects depends on the patient's age, metabolism, lifestyle habits, and on the type of procedure.
Botox and Dysport last up to six months, PDO threads last about one year, fillers usually last up to 18 months, and Kybella results are permanent. You need regular maintenance treatments as instructed by your medical provider to continue enjoying the effects of jawline contouring.
Side Effects and Possible Complications
Jawline contouring side effects depend on the type of treatment used for the procedure.
Patients commonly experience the following mild symptoms:
Bruising
Swelling
Asymmetrical results
Lumps
They typically disappear after two weeks.
Severe side effects are rare but contact your doctor immediately if you experience any of the following symptoms:
Allergic reactions
Acne
Nerve damage
Skin necrosis
Jawline Contouring Aftercare
Follow these aftercare tips to minimize the chance of side effects and unsatisfactory results:
Avoid intense physical activity for 48 hours.
Don't apply pressure to the treated area for a few days.
Use gentle cleansers and skincare products.
Use Arnica supplements if you experience bruising and swelling.
Apply cool compresses or ice on the treated area to minimize pain and swelling.
Use Tylenol if the pain persists.
Drink a lot of water.
Jawline Contouring Cost
At Vibrant Skin Bar, a Cheek and Jawline Contouring treatment costs $1999.
The price varies depending on your specific cosmetic concerns and desired goals.
Conclusion
Jawline contouring usually involves a combination of different treatments that subtly transform one's appearance. Book a highly skilled and experienced medical professional for your treatment to ensure maximum safety and beautiful results.