Dermal fillers are gaining popularity as non-invasive alternatives to cosmetic surgery because they provide instant, natural-looking results. In less than an hour, you can leave your medical provider's office with more volumized facial contours, smoother skin, and fuller lips.
This article compares two of the most popular filler brands, Juvéderm and Sculptra. Knowing how these products work will help you understand how they can help you resolve your skin concerns.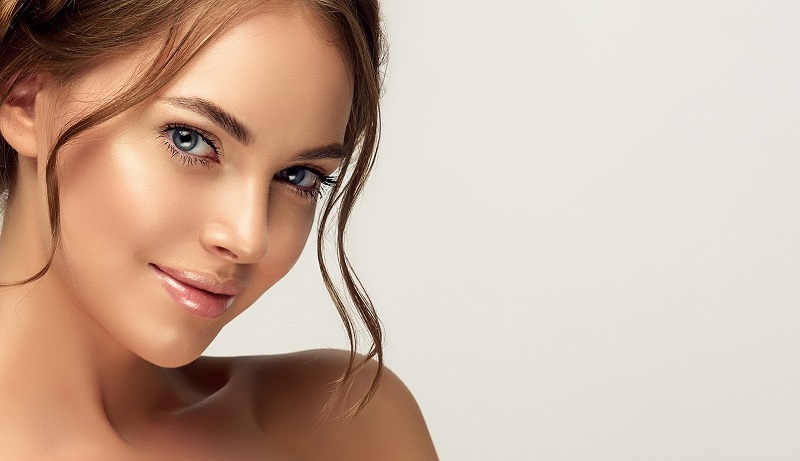 Juvéderm Overview
Juvéderm is a line of FDA-approved dermal filler injections to treat wrinkles, folds, and hollow areas in the lower part of the face. Some off-label uses of Juvéderm fillers are for the treatment of the under-eye area or tear troughs.
Juvéderm injections are based on hyaluronic acid (HA), a synthetically sourced carbohydrate that occurs naturally in our bodies. Aging slows down its production, causing wrinkles and the degeneration of fat pads under our skin. HA fillers instantly restore lost facial volume and fill wrinkles and folds.
Among dermal fillers, only those based on HA can be dissolved with the enzyme Hyaluronidase if the patient wants to reverse treatment effects.
The body naturally dissolves HA after 6-18 months. After this period another treatment is usually needed to prevent the skin from returning to its previous state.
Sculptra Overview
Sculptra is an FDA-approved dermal filler that treats nasolabial folds, chin wrinkles, and marionette lines. It is also used off-label for other body areas.
Sculptra injections are based on poly-L-lactic acid (PLLA), a synthetically sourced material that acts as a collagen stimulator. With aging collagen production slows down. PLLA microparticles contained in Sculptra dermal fillers trigger the body's healing response and stimulate the production of collagen. The new collagen is built gradually, restoring the skin's inner structure and facial volume, and diminishing wrinkles and folds.
The effects of Sculptra fillers typically last up to two years.
Juvéderm Vs. Sculptra
The following table summarizes Juvéderm and Sculptra key differences and similarities.
Juvéderm
Sculptra
Main ingredient
Hyaluronic acid
Poly-L-lactic acid
FDA-approved treatment areas
Marionette lines
Chin
Nasolabial folds
Cheeks
Lips
Perioral lines
Marionette lines
Chin
Nasolabial folds
Treatment duration
15-60 minutes
15-60 minutes
Number of treatments
One
Three to four
Time to first results
Immediate
Gradual
Results duration
6-18 months
Up to 24 months
Pain level
Minimal or no pain
Minimal or no pain
Side effects
Common: Redness, swelling, bruising, pain, itching, lumps
Common: Redness, swelling, bruising, pain, itching, lumps
Recovery period
No recovery period
No recovery period
Risk factors
Pregnancy, allergies, bleeding disorders, skin infections, previous surgery
Pregnancy, allergies, bleeding disorders, skin infections, previous surgery
Can be dissolved
Yes
No
Active Ingredients
All Juvéderm products contain hyaluronic acid as the main ingredient and lidocaine as a numbing agent to minimizes pain. The concentration of HA in each Juvéderm product is different because each filler is designed to treat a specific region.
The Sculptra filler's main ingredient is poly-L-lactic acid. The product is designed to treat aging signs in the midface and lower face areas. Sculptra doesn't contain lidocaine, but medical providers sometimes pre-mix the injection with lidocaine or use topical numbing agents to minimize pain.
What Areas Can Be Treated?
Juvéderm fillers are FDA-approved for the following facial areas:
Marionette lines
Chin
Nasolabial folds
Cheeks
Lips
Perioral lines
Juvéderm is commonly used in an off-label procedure to treat the under-eye area and tear troughs.
Sculptra fillers are FDA-approved to treat:
Marionette lines
Chin
Nasolabial folds
Sculptra has many off-label uses, such as treating thigh and buttock cellulite, wrinkles on the elbows and knees, etc.
How Long Does the Treatment Take?
Juvéderm and Sculptra treatments are quick, walk-in procedures. The injection process itself typically lasts 15-20 minutes. If the patient requires a topical numbing cream, the treatment may take about an hour.
Sculptra requires three to four sessions for full results whereas a Juvéderm dermal filler treatment is over in one session.
After the treatment, patients can resume their daily activities.
The Results and Duration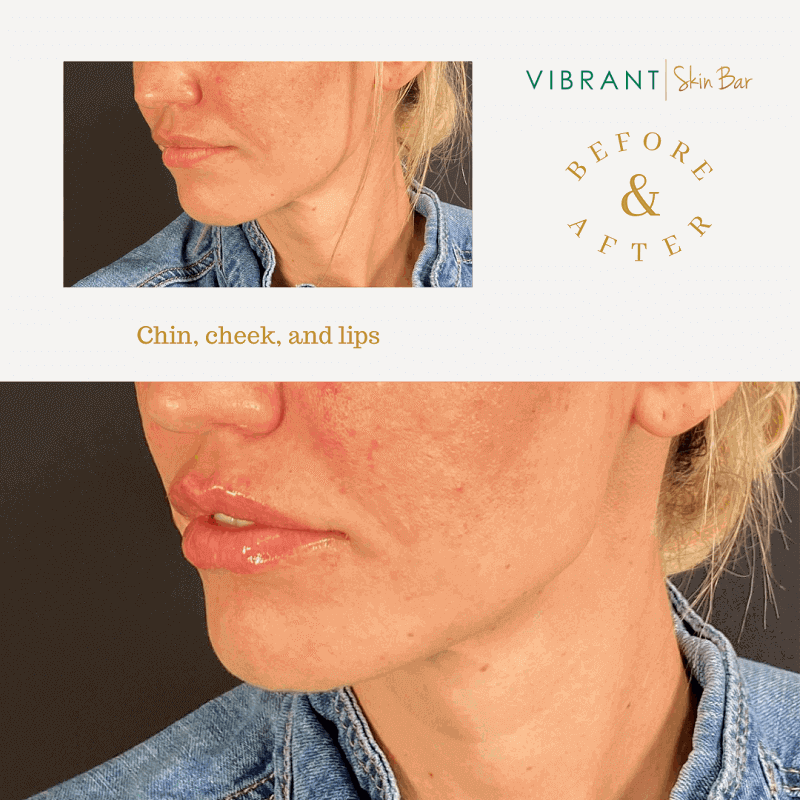 Juvéderm fillers provide immediate results: lifted skin, volumized cheeks and lips, and reduced or eliminated wrinkles. The effects last up to 18 months, depending on the treatment area, filler amount injected, and the patient's activity level and metabolism.
The effects of Sculptra appear gradually because it takes time to build up depleted collagen. The end result is natural-looking smoother and plumper skin. The effects typically lasts up to two years, and even longer in some cases.
Cost
At Vibrant Skin Bar, Juvéderm fillers cost between $549 per syringe for Juvéderm Ultra and $850 per syringe for Voluma.
Sculptra costs $900 per vial.
Consult your chosen medical provider to determine the brand and amount of filler you will benefit most from.
Juvéderm Vs. Sculptra: Which One to Choose?
Juvéderm and Sculptra fillers are injected in a similar way and provide comparable results, but their active ingredients and the areas they treat differ.
During the consultation, your chosen medical provider will inquire about your skin concerns and aesthetic goals. They may recommend a Juvéderm product if you want fuller lips or wish to minimize wrinkles around the mouth. Sculptra is a better choice for improving midface contours and filling nasolabial folds.
Conclusion
Dermal fillers like Juvéderm and Sculptra effectively reverse the signs of aging, justifying the popularity that they have gained.
Choose an experienced and certified dermal filler provider, who will determine the best product for your skin goals and will deliver results you'll proudly wear for a long time.
If you want to compare Sculptra to other dermal fillers, read our article Radiesse vs. Sculptra and learn their differences and similarities.