Some people are blessed with full, voluptuous, and perfectly shaped lips. The rest can take advantage of one of the most popular (and non-invasive) ways to temporarily achieve the plump lips of their dreams – hyaluronic acid lip fillers.
But what are lip fillers? How long do they last and what is their cost? Will getting lip fillers hurt? Read on to find out.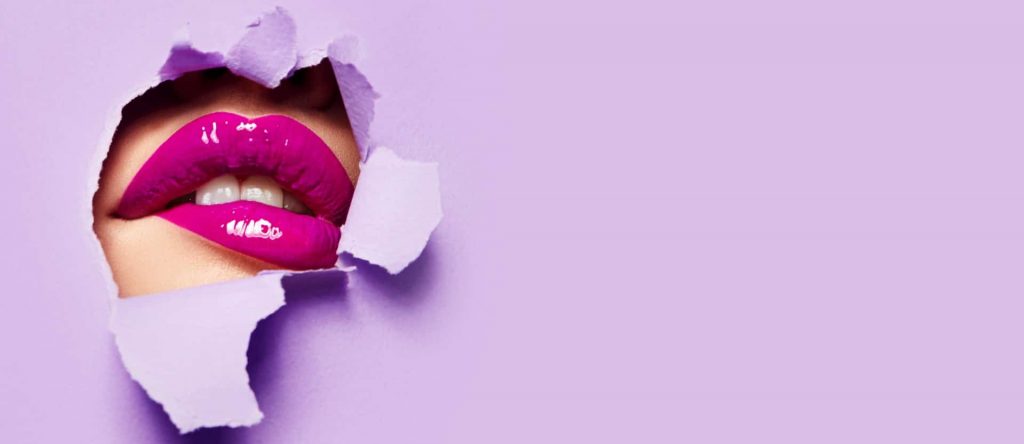 What Are Hyaluronic Acid Lip Fillers?
Hyaluronic acid (HA) is a thick, clear sugar derivative that your body naturally produces to help lubricate your joints, eyes, and skin. HA can attract and retain up to 1,000 times its own weight in water, making it a powerful hydrating and tissue volumizing agent.
Hyaluronic acid lip fillers are injectables made of synthetic hyaluronic acid. Once injected into the lips, they support the lip tissue, contour the mouth, and correct any asymmetries.
The procedure is safe, minimally invasive, and among the most popular cosmetic treatments.
Hyaluronic acid lip fillers can be dissolved using hyaluronidase injections if the patient is unhappy with the results.
What Are the Effects of Hyaluronic Acid Lip Fillers?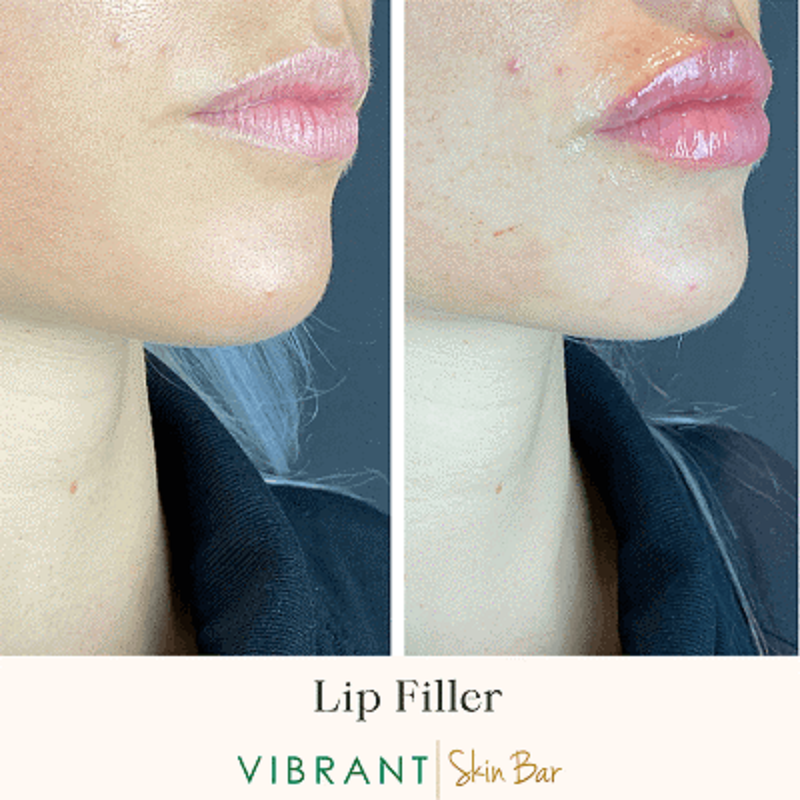 Patients can expect the following results:
Fuller, sensual lips
More lip definition
Fewer wrinkles around the mouth
Corrected lip asymmetries
It can take up to two weeks for lip fillers to settle in completely and show full effects.
The effects of hyaluronic acid lip fillers are individual, depending on the patient's goals, the injector's expertise, and the amount of lip filler used.
How Are Hyaluronic Acid Lip Fillers Applied?
The procedure depends on the type of lip filler. Cosmetic practitioners in the US use FDA-approved HA dermal filler injections and non-approved hyaluronic pens, which don't have needles.
Hyaluronic Acid Lip Filler Injections
Medical providers first apply a numbing cream to the patient's lips. After it takes effect, the provider uses a fine needle or a thin cannula to inject the filler.
Depending on the patient's goals, the injection will either be into the body of the lips, lip line, or just above the lip, and likely in multiple areas to ensure symmetry. Upon removing the needle, the medical provider gently massages the area and monitors the patient for a few minutes to make sure the results are as desired.
Many patients agree that there is little pain beyond the feeling of pressure and a slight pinch. The whole process takes about 30-45 minutes.
Hyaluronic Pens (No-Needle Lip fillers)
Hyaluronic pens are a new type of lip filler for patients who are afraid of needles. They involve the use of a pen-like device which is pressed against the skin to deliver high-pressure bursts of hyaluronic acid into the lips. The goal is similar as with lip filler injectables – to volumize and define the lips. However, pressing the device against the skin may cause tissue damage and uneven HA administration.
The treatment is forbidden in many countries and the FDA has issued a warning in the United States about severe adverse effects of the treatment. The Vibrant Skin Bar team doesn't recommend it to patients because of the risks involved.
---
Note: Learn more about why you should avoid hyaluronic pens.
---
How Long Do HA Fillers Last?
All HA lip fillers are temporary, but some last longer than others. The longevity of lip fillers depends on a variety of factors that range from the dermal filler brand and the amount of filler used, to your metabolism and how you move your lips every day.
Lip filler companies provide some estimates of the longevity of their products based on clinical studies. Typically, the duration of FDA-approved fillers ranges between a minimum of four to six months and a maximum of 12 months, depending on the product and the factors mentioned above.
What Is the Hyaluronic Acid Lip Filler Aftercare?
Bruising and swelling are common lip filler side effects that can be treated or minimized by following these aftercare tips:
Gently apply an ice pack to the lip area for short periods of time during the first 24-48 hours.
Take arnica supplements to minimize bruising and swelling.
Don't apply pressure to the treated area.
Avoid dental work two weeks before and two weeks after the treatment.
Avoid strenuous exercise for 24-48 hours.
Refrain from alcohol for 24-48 hours.
Avoid blood thinners for 48 hours.
---
Note: Read this article for more detailed tips on lip filler aftercare.
---
What Are the Side Effects of Hyaluronic Acid Lip Fillers?
Patients can expect mild swelling, bruising, and soreness after treatment.
Severe side effects are extremely rare. However, contact your doctor immediately if you experience the following:
Excessive peeling
Itching and redness around the lips
Severe swelling
Severe bruising
Rash on or around the lips
If you are prone to getting cold sores, lip augmentation procedures can trigger a cold sore flareup. Your doctor may prescribe medications to minimize the risk of cold sores after the treatment.
What Brands of HA Lip Fillers Exist?
Patients can choose from a variety of hyaluronic acid filler types. Products differ in thickness, longevity, and indicated treatment areas. The two most popular brand names cosmetic injectors rely on for lip augmentation are Restylane and Juvéderm.
Lip enhancers from the Restylane camp include: Restylane-L, Restylane Silk, and Restylane Kysse.
Lip plumpers from the Juvéderm product line include: Juvéderm Volbella XC and Juvéderm Ultra XC. Ultra Plus XC and Vollure are FDA-approved for other facial areas, but medical providers often use them for lips in off-label procedures.
To know which of these products is best for you, talk with your medical provider about the specific enhancements you want for your lips.
How Much Do Hyaluronic Acid Lip Fillers Cost?
At Vibrant Skin Bar, Restylane lip fillers cost from $625 to $749 per syringe.
Juvéderm lip fillers also cost from $625 to $749.
You will need at least one syringe. Fillers can be administered over a few appointments to build up to your desired lip shape gradually.
For your reference, you can always check our current price list.
Conclusion
Hyaluronic acid lip fillers are safe, minimally invasive cosmetic treatments that provide patients with natural-looking sensual lips.
Schedule a free consultation with our friendly team at Vibrant Skin Bar to discuss your aesthetic goals and how to achieve them.