Dark circles under the eyes contribute to a tired expression and older appearance. Women typically use make-up to conceal dark circles, but excessive make-up can cause more skin issues.
Microneedling is an effective cosmetic solution for the problematic under-eye area. It successfully targets dark circles, puffiness, wrinkles, and other aging skin signs.
Read on to learn how microneedling the under-eye area works and how it can help hide dark circles.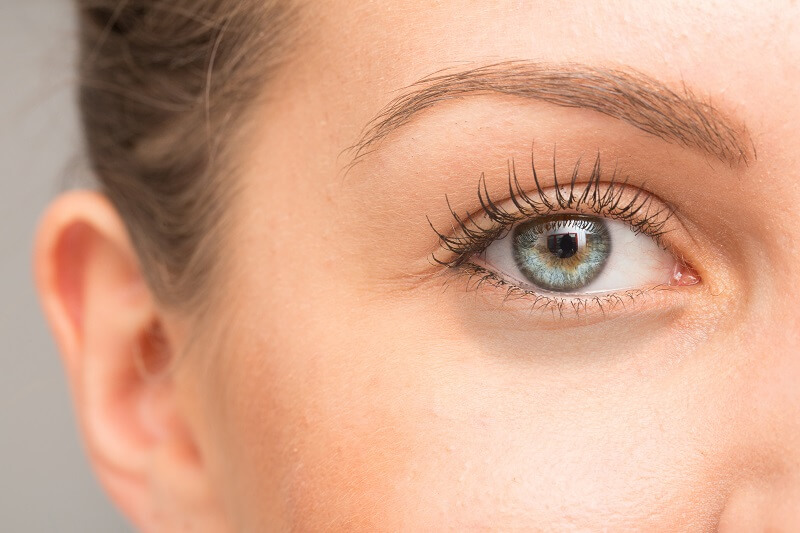 What Are Dark Circles Under Eyes and What Causes Them
Dark circles are blue, purple, or black patches under the eyes that usually appear due to thinning of skin in that area. As we age, our body produces less collagen, and the fat pads in our cheeks deflate and descend. As a result, the under-eye area becomes hollow, with the thin skin showing pools of blood vessels underneath.
Dark circles do not always appear as a result of aging. Other factors include:
Genetics
Sun exposure
Fatigue
Allergies
Dehydration
Unhealthy diet
Excess alcohol intake
Eye strain
Lack of sleep
Use of electronics
Microneedling for Dark Circles Under Eyes: The Procedure
Microneedling has proven effective in treating dark circles. The procedure is FDA-approved, safe, and requires little or no recovery time.
The cosmetic provider first applies a numbing cream to the treatment area to minimize pain and discomfort. When the numbing product sets in, the provider uses a handheld device called a Microneedling Pen which has hundreds of tiny needles that create tiny punctures on the skin. The process lasts for up to 20 minutes.
The device doesn't cause any serious injuries, only small wounds on the skin's surface to trigger the body's natural healing mechanism. The body responds to the treatment by overproducing collagen, which renews and plumps up the skin.
The Result
The results of microneedling the under-eye area is visibly reduced appearance of dark circles.
You may need one or several microneedling treatments to get the desired effect. The number of required treatments depends on your physical characteristics and the size of the problematic area. The treatments are spaced four to six weeks apart. The results are long-lasting, with maintenance treatments approximately every six months.
After each treatment, the patient may experience redness and bruising. However, the side effects usually clear up on their own after a few days.
---
Note: Microneedling restores collagen production and prolongs youthful looks. In comparison, using Botox under the eyes does not restore collagen production and requires maintaining the results by receiving Botox injections every three to four months.
---
Who Is a Good Candidate for Microneedling Under Eyes?
If you have dark circles under your eyes and are in good health, microneedling may be the best solution for you.
You should not do a microneedling treatment if you are pregnant, have an active skin infection, or have a wound-healing medical issue.
Conclusion
Dark circles under the eyes appear due to many reasons. Luckily, microneedling addresses the symptom regardless of the cause. This cosmetic treatment effectively conceals dark circles for good, rejuvenating your under-eye area and giving your skin a well-rested, youthful appearance.