The purpose of skin care is not only to help you look good but to preserve your overall health. The skin is your first line of defense against pollutants and damaging UV rays. Maintaining its barrier function helps reduce the effects of harmful environmental factors on your body.
Of course, the added benefit of caring for the skin is its improved appearance. Health and appearance are the main reasons why people spend time developing their unique skin care routine.
Everyone's skin care routine is and should be different because everyone's skin is unique and reacts differently to cosmetic products. However, there are some universal rules to skin care you should always follow.
We've put together this detailed skin care guide to help you understand the basics of proper skin care and start designing your plan for healthy, resilient, and glowing skin.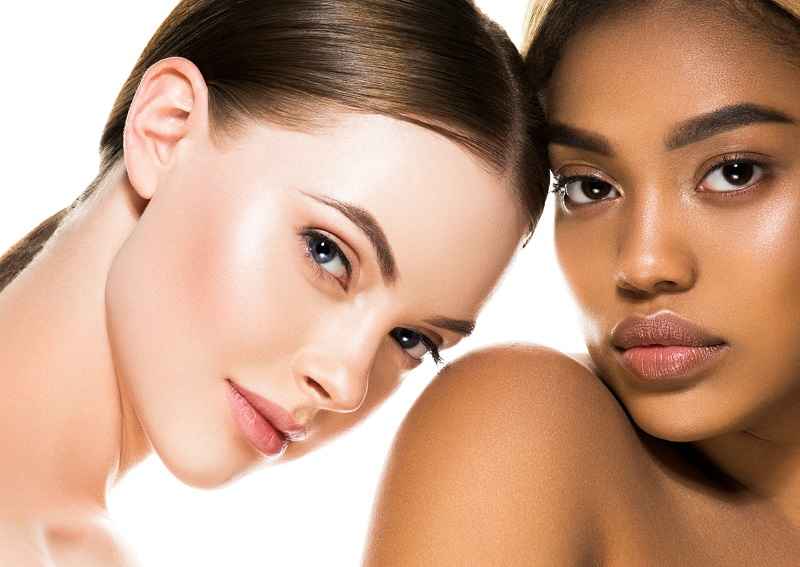 Know Your Skin Type
The first step to creating a skin care routine is to discover your skin type. There are five main skin types.
| Type of Skin | Characteristics |
| --- | --- |
| Dry | Flaky, tight skin |
| Oily | Shiny, greasy complexion |
| Combination | Oily T-zone, with dry patches around the nose |
| Sensitive | Red, irritated skin, prone to eczema |
| Normal | Healthy skin without the above-mentioned issues |
People usually have the same skin type during most of their life, but they may develop a different skin type due to a change in climate, hormonal changes, or lack of certain nutrients.
Skin Care 101: Beginner's Guide to Skin Care
Many dermatologists agree that simplicity is key to starting your skin care routine properly. With so many products on the market and ingredients whose effects are unknown, it's best to start with a simple, basic routine
| Morning Skin Care Routine | Night Skin Care Routine |
| --- | --- |
| Cleanser | Cleanser |
| Moisturizer | Exfoliator (once or twice per week) |
| Sunscreen | Moisturizer |
Let's go over these products to understand their purpose in the daily skin care routine.
Cleanser
Cleansers remove impurities from the skin. Morning cleansers clean oil, sweat, and cosmetic products from the previous night. Night cleansers remove dirt, debris, UV blockers, and other impurities that accumulate during the day. There are gel, cream, foam, powder, and other types of cleansers.
If you have oily skin, choose a lightweight gel or foam cleanser that balances the skin's natural oils. For dry skin, use hydrating cream cleansers. If you have sensitive skin, avoid cleansers with sulfates or any ingredients that might irritate the skin.
---
Note: Read our article, and find out what are the best products for sensitive skin.
---
The basic rule of cleansing is to do it in the morning and before going to bed. If your skin is very dry, skip the morning cleansing and only rinse your face with water.
If you're unsure about your skin type, choose a hydrating cleanser for all skin types. They usually have ingredients like glycerin, hyaluronic acid, or ceramides that replenish the skin's moisture levels.
Osmosis MD Deep Clean Detox Cleanser is a good solution for all skin types because it gently but thoroughly removes deep impurities.
Moisturizer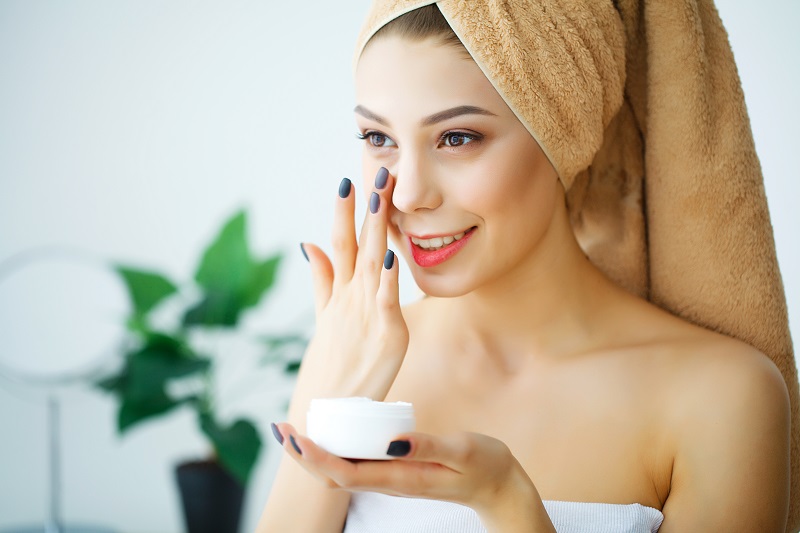 The skin loses moisture due to sweating, low water intake, stress, and other reasons. You need to maintain your skin's optimal moisture levels to prevent it from becoming too dry or oily. For that reason, moisturizers are an essential part of skin care for all skin types.
Moisturizers are typically applied in the morning and evening. If your skin is oily, you may apply it once a day. Many moisturizing products are applied while your skin is still damp after cleansing.
For oily skin, use lightweight moisturizers like skinbetter Hydration Boosting Cream. It provides a long-lasting hydrating effect with ceramides-rich formula.
Dry and sensitive skin will benefit from this creamy, rich Replenish Hydrating Cream by SkinMedica that provides deep hydration and nourishment.
Osmosis MD Enrich is a good solution for a night skin care routine because it hydrates and helps repair the skin from daily damaging factors.
Sunscreen
Sunscreen is the most important step in any daily skin care routine because it protects the skin from its worst enemy—UV rays. Not all sunscreens offer satisfactory protection, so do your research before choosing the right sunscreen. Make sure it is labeled "broad-spectrum" with an SPF 30 or higher.
---
Note: Read our article 8 Summer Skincare Tips to protect your skin from UV rays and humidity.
---
Use sunscreen with hydrating ingredients like glycerin, green tea, hyaluronic acid, or ceramides if you have dry skin.
If you have oily skin, look for lightweight, fast-absorbing sunscreens that won't clog your pores. They are labeled "non-comedogenic."
Elta MD UV Daily is a good solution for all skin types. It is based on a mineral UV-blocker, zinc oxide, suitable for sensitive skin, and hyaluronic acid that boosts the skin's moisture retention.
Exfoliator
Exfoliators are a necessary step in any weekly skin care routine, especially for people over 30. The skin slows down its cell turnover somewhere at the age of 30 and dead skin cells accumulate faster on the skin's surface. Dead skin cell buildup hinders active ingredients in skincare products from doing their job.
Exfoliating products use either chemical or physical peeling ingredients. Chemical exfoliators use alpha-hydroxy (AHA) or beta-hydroxy acids (BHA) to dissolve deep impurities in the skin. Physical exfoliators use granules, crystals, or other small particles in a scrubbing product that help you manually scrub away the impurities on the skin's surface.
Chemical peels are gentler and reach the skin's deeper layers, so they are recommended for dry and sensitive skin.
Optional Products for a Skin Care Routine
The basic 3-step skin care routine with the right products for your skin type can transform your complexion. However, if you have specific skin issues like signs of aging, extreme dryness, or acne, you'll benefit from adding toners, serums, face masks, and other products to your skin care routine.
Toner
Toners are applied after cleansing and before a serum or moisturizer. They are lightweight products that prepare the skin for active ingredients in heavier products. They tone the skin and absorb excess oil, so people with oily skin often use them.
Serum
Serums pack a denser concentration of active ingredients than moisturizers. Their purpose is to penetrate deeper skin layers and provide rich nourishment, hydration, and skin repair. Apply it after cleansing and/or toning and before a moisturizer. If your skin is extra oily or you want to keep it simple, use it instead of a moisturizer.
We recommend Osmosis MD Correct Preventative Retinal Serum, one of the most powerful rejuvenation serums. It is suitable for all skin types, boosts collagen production, reduces signs of aging, and provides UVB protection.
Face Mask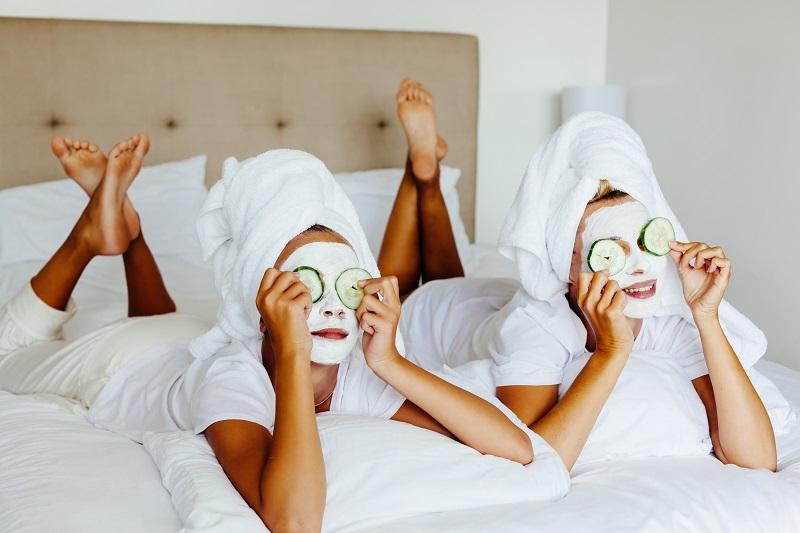 Face masks are applied one to three times a week to help the skin deal with a specific pain point, depending on the face mask's ingredients. For example, some masks target dehydration, premature skin aging, dull complexion, acne, and more.
Dry skin may benefit from hydrating masks with hyaluronic acid, green tea, cucumber, and other moisturizing agents.
If you have oily skin, use clay masks a few times a week to absorb extra oil and balance your skin's natural oil levels.
For sensitive skin, use masks that will soothe redness and irritation. Some ingredients to look for are hyaluronic acid, aloe vera, cucumber, thermal spring water, and lavender. Avoid salicylic acid and physical exfoliators that may irritate the skin.
Acne Treatment
If your skin is prone to breakouts, try topical, over-the-counter treatments with ingredients like benzoyl peroxide and salicylic acid. They treat acne and may prevent future breakouts. You can apply them on the whole face or use them as spot treatments.
Apply acne topicals right after cleansing and wait for 10-15 minutes before applying a serum or moisturizer.
---
Note: Learn what causes acne and how to prevent them. Not treating acne properly may lead to the formation of acne scars.
---
Face Mist
Face mists are used on the go to give your skin a boost of hydration whenever you feel like it's tight and sore. They are suitable for all skin types. You can choose a simple formula that quickly restores the skin's moisture levels or products infused with powerful ingredients for added benefits.
iS Clinical Copper Firming Mist instantly hydrates the skin while also firming it and providing protection against aging skin.
Eye Cream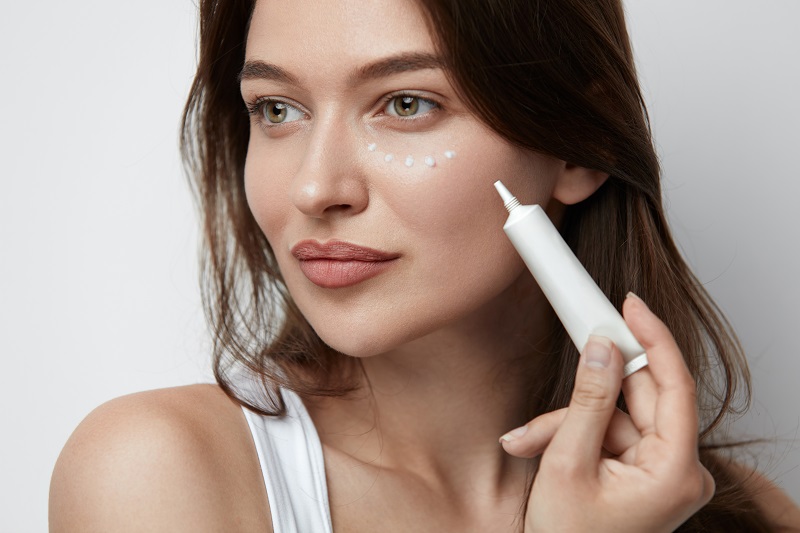 The skin around the eyes is thinner than on the rest of the face. Eye creams target issues that are specific to that area – extreme dryness, wrinkle formation, dark circles, puffiness. Apply them after cleansing from the inner to the outer under-eye contour, gently padding the area with your fingertips.
This Instant Bright Eye Cream combines powerful ingredients to help the skin with all common under-eye area issues, reducing the visible signs of aging.
Conclusion
Skin care is a necessary part of your daily hygiene. Take the time to properly cleanse, nourish, and protect your skin to keep it supple and resilient against environmental pollutants.
You'll need time to test various products and find what works for your unique complexion but be patient. Your skin will thank you by transforming itself from dull and dehydrated to healthy and vibrant.