Botox is unparalleled among anti-aging cosmetic treatments, particularly for its ability to erase fine lines and wrinkles. Many patients claim it provides miraculous results, especially those who follow their medical provider's aftercare tips.
This article addresses a frequently asked question about Botox aftercare: Can you drink alcohol after Botox? It also explains what happens if you do.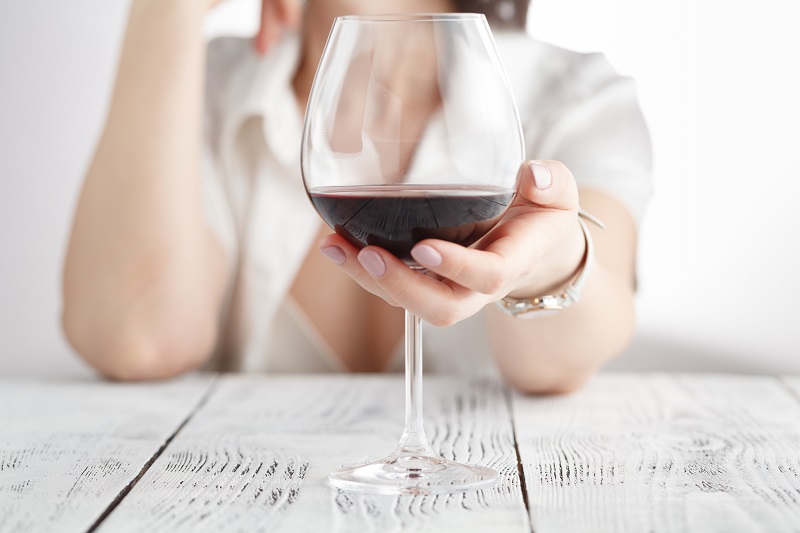 Can You Drink Alcohol After Botox?
Drinking alcohol after Botox is not life-threatening, but it may prolong recovery and make your skin look worse.
Alcohol is a vasodilator – it stimulates the expansion of blood vessels and increases blood flow throughout the body, including the skin. Patients who drink alcohol before or after a Botox procedure are more likely to experience the treatment's undesired side effects because the areas overfilled with blood rupture and bruise more easily.
That is why doctors advise avoiding alcohol before and after interventions that involve needles and puncturing the skin, including Botox, tattoos, surgery, etc.
---
Note: Bumps after Botox are a common side effect this treatment. Learn what causes them and how to get rid of them.
---
What Happens if You Drink Alcohol After Botox?
Patients who drink alcohol after getting Botox experience a greater risk of the following side effects than those who follow aftercare guidelines.
Bruising
Alcohol consumption increases blood flow, thins the blood, and causes fluid retention, increasing the likelihood of bruising at the injection site. Bruises delay recovery and the appearance of the desired results.
---
Note: Learn how to get rid of a bruise from Botox.
---
Swelling
Dilated blood vessels and increased blood flow due to alcohol intake can also cause swelling. Bruising and swelling typically go together and are the most common Botox side effects.
Dizziness
Dizziness and drowsiness are potential Botox side effects. Alcohol consumption worsens the condition and makes it difficult to determine if the symptom is caused by alcohol or the treatment.
Dry Skin
Alcohol consumption can cause dry skin because alcohol has a dehydrating effect on the body, making the skin lose moisture and vital nutrients that nourish and protect it. Dry skin can lead to cracks, peeling, and a more wrinkled appearance, negating the effects of Botox.
When Can You Start Drinking Alcohol After Botox?
Most Botox providers advise waiting at least 24-48 hours after the procedure before consuming alcohol. They also recommend staying away from alcoholic beverages at least 24 hours before the procedure.
If you have an important event right after Botox and want to consume alcohol, make sure it is in moderation.
---
Note: Find out more important things to consider before getting a Botox treatment.
---
Conclusion
Botox is the gold standard in the cosmetics industry for eliminating wrinkles. To ensure the best results, stay away from alcohol for a day or two before and after the procedure. Smooth and youthful skin that will be revealed will make your abstinence worth it.