To delay premature aging signs, cosmetic experts recommend caring for the skin with quality skincare products that help repair skin cell damage. However, our complexion also reflects the way we live and what we eat.
Ingredients that help the skin repair itself are called antioxidants. They are present in many foods and skincare products.
This article explains how antioxidants in skin care products work, what benefits they provide, and which antioxidants most effectively achieve healthy, glowing skin.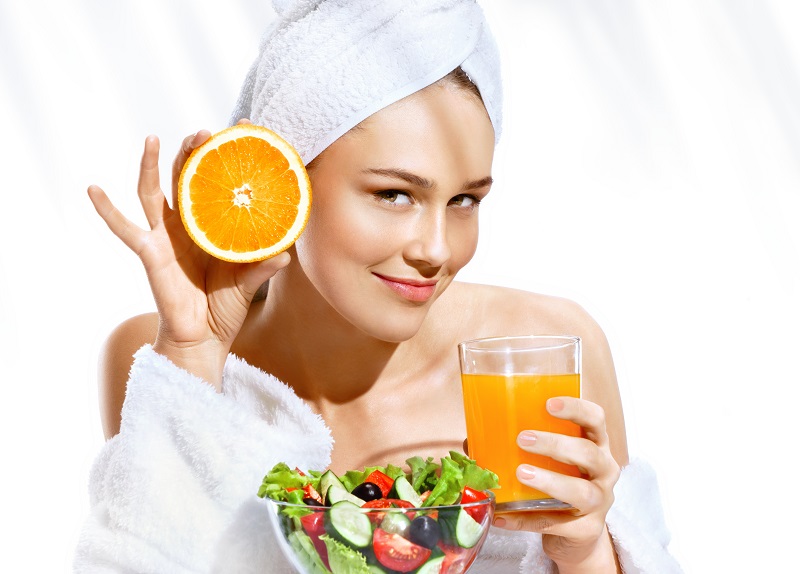 What Are Antioxidants?
Antioxidants are compounds that occur naturally in the human body and plants. They can also be synthesized in labs. Antioxidants inhibit free radicals, a byproduct of the body's metabolic processes and response to external factors, such as pollution, UV rays, tobacco smoke, etc.
Free radicals are unstable because they have one or more unpaired electrons. To pair free electron(s), they react with other molecules and either take or give electrons.
This activity causes damage to DNA, proteins, carbohydrates, and fats in the body. Free radicals break down collagen, hinder the body's natural skin repair mechanisms, and kick off inflammatory processes, resulting in wrinkles, uneven skin tone, and acne. When their levels are too high, they can even cause severe illnesses, such as cancer, atherosclerosis, diabetes, and others.
Antioxidants offset the harmful activity of free radicals either by giving their electrons or by breaking down the free radical molecule. These valuable compounds thus neutralize the reactiveness of free radicals, rendering them inert.
The Forms of Antioxidants
The body needs a constant supply of antioxidants to stay healthy. Antioxidants are available in several forms, including:
Food (fruits, vegetables, spices, and herbs)
Topical skincare products
---
Note: Learn more about best skincare products for oily skin, how to rejuvenate aging skin, and which products to use for sensitive skin.
---
The Benefits of Antioxidants for the Skin
Antioxidants have a long tradition in skin care because of their widely recognized beneficial effects on the skin, including:
Protection from photodamage
Stimulation of collagen and elastin production
Increased hydration
Delayed wrinkle formation
Reduced inflammation
Even pigmentation
Brightened skin
The Best Antioxidants for Skin
The following antioxidants are commonly used in skincare products. The manufacturers often highlight them as their star ingredients.
1. Vitamin C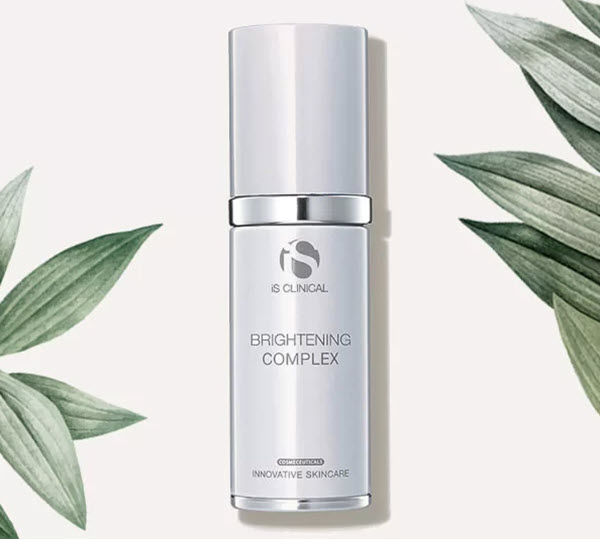 Vitamin C, often listed as L-ascorbic acid on skincare products, is the most abundant antioxidant in our skin. It provides multiple benefits, such as increased collagen production, protection from UV damage, brighter skin, and enhanced hydration.
The Vibrant Skin Bar recommends iS Clinical Brightening Complex with tetrahexyldecyl ascorbate, an advanced and stabilized form of vitamin C, to protect the skin from photodamage and brighten the complexion.
2. Vitamin A (Retinol)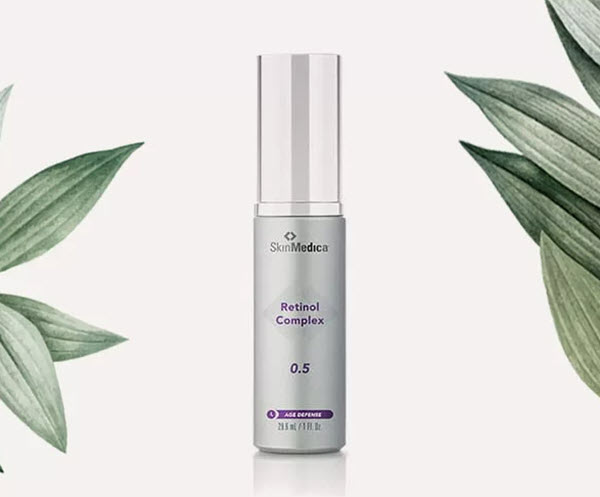 Retinol is among the most potent anti-aging ingredients in skin care. It's a strong antioxidant that may help reverse the effects of UV damage and reduce the appearance of wrinkles.
Because of its potency, it causes a higher incidence of skin reactions such as burning and scaling, so dermatologists advise its gradual introduction into the skincare routine. Retinol also increases sensitivity to sunlight so products containing it are recommended for nighttime use.
Retinol Complex 0.5 is an excellent choice for people with visible aging signs. Besides retinol, it contains PhytoShield™ Complex, an antioxidant complex that improves skin texture and reduces irritation.
3. Vitamin B3 (Niacinamide)
Niacinamide effectively reduces hyperpigmentation, redness, blemishes, and uneven skin tone. It helps lower inflammation in skin cells and strengthens their natural barrier. People with acne, atopic dermatitis, and rosacea especially benefit from using creams and serums with niacinamide.
Our team recommends Osmosis MD Replenish Antioxidant Infusion Serum with a potent blend of 17 antioxidants, including niacinamide, to brighten the skin tone, reduce inflammation, and support the skin's natural repair processes.
4. Vitamin E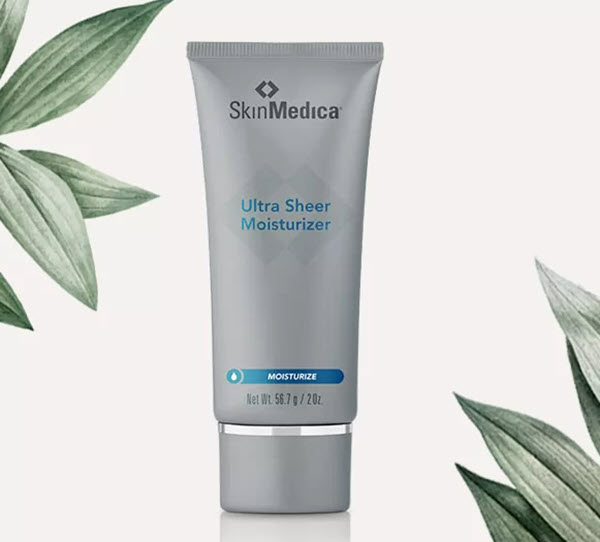 Vitamin E, or alpha-tocopherol, is highly regarded for its healing properties. Research shows it reduces the risk of developing atopic eczema, psoriasis, and other autoimmune skin conditions. It protects cell membranes from oxidative stress and prevents hyperpigmentation, scarring, and sunburn.
Vitamin E is often paired with vitamin C in skincare products because they heighten each other's effectiveness. Vitamin E stabilizes vitamin C, and vitamin C enhances vitamin E's anti-aging properties.
SkinMedica's Ultra Sheer Moisturizer is a lightweight cream with a minimalist formula. It provides potent protection against free radicals, thanks to two forms of vitamin E in the product – natural, oil-soluble tocopherol and a stabilized ester of vitamin E (tocopherol acetate). The moisturizer also contains vitamin C and hyaluronic acid.
5. Glutathione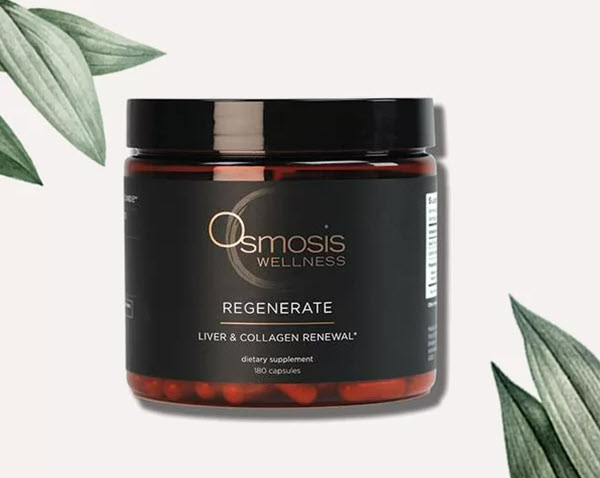 Glutathione is an antioxidant that occurs naturally in our bodies. Skin experts refer to it as the master antioxidant because of its remarkable cell-protective properties. It also helps regenerate two other naturally occurring vitamins in our bodies – C and E.
Glutathione benefits include improved skin elasticity, reduced skin aging signs (dark spots, wrinkles, acne), and brightened skin tone due to its melanin-inhibiting effects.
Since glutathione concentrations decrease due to aging and environmental stressors, we suggest supplementing it with Osmosis MD Regenerate Supplements. They help detox the liver (where glutathione is produced), increase collagen production, and improve skin health. The product also includes vitamins A, C, D, and E.
6. Resveratrol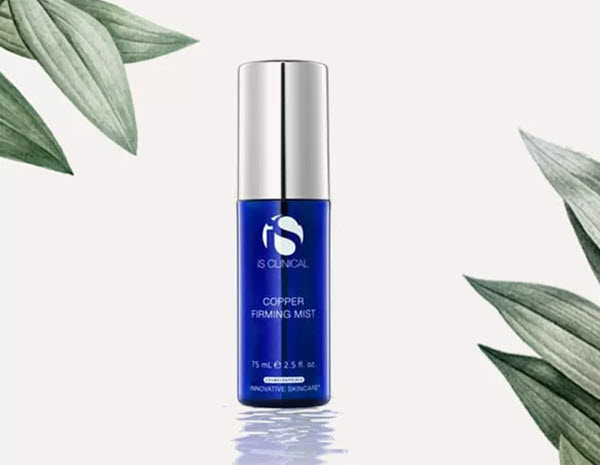 Resveratrol belongs to a group of plant compounds called polyphenols which scavenge free radicals and have powerful anti-inflammatory, anti-microbial, and healing properties. They effectively address rosacea, psoriasis, acne, and other sensitive skin issues.
Resveratrol is present in red grape seeds, peanuts, cocoa, and berries. Some skin professionals refer to it as the longevity molecule because of its reparative properties and the ability to increase collagen production.
Dermatologists suggest both topical application and oral consumption for the best results. Topical resveratrol should be used at night because sunlight can reduce its effectiveness.
iS Clinical Copper Firming Mist is a refreshing treatment with resveratrol which provides optimal support to the skin's protective barrier while other botanicals in the product hydrate and firm.
---
Note: Learn more about the benefits of resveratrol for the skin, including where to find it and how to use it.
---
7. Zinc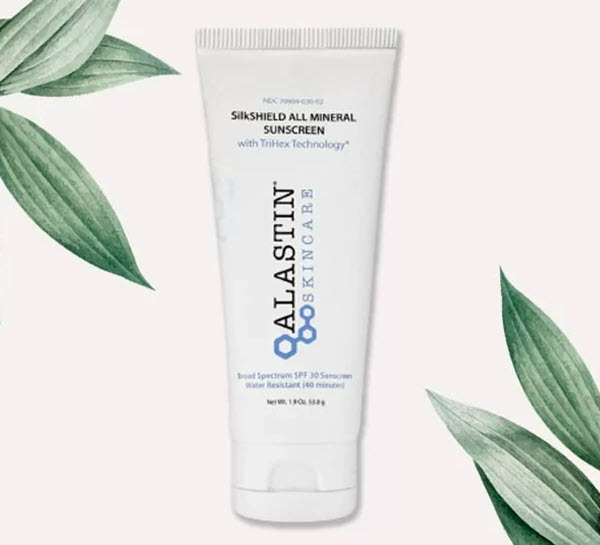 Zinc is used in skincare products because of its ability to fight bacteria, reduce inflammation, and heal acne and scars.
It is also used as zinc oxide to provide powerful protection against UV rays in sunscreens. Zinc oxide particles effectively reflect and absorb UV radiation, preventing sunburn.
Skin experts agree sunscreen is the most important step in a skincare routine, and our team recommends trying out ALASTIN SilkSHIELD® All Mineral Sunscreen SPF 30. It's a powerful sun blocker with 19.95% zinc oxide and it also includes other protective ingredients, such as TriHex Technology® that stimulates new collagen and elastin production.
8. Copper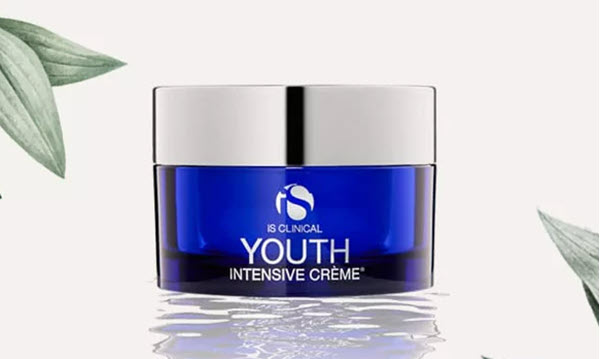 Copper is essential in collagen production. When applied topically, it increases collagen and elastin synthesis, helping to tighten the skin, reduce wrinkles, and improve scarring and pigmentation.
iS Clinical Youth Intensive Cream is among our all-time favorite products because it effectively reverses various aging effects using pure, plant-derived hydrating agents, antioxidants, resurfacing acids, and growth factors. The copper tripeptide growth factor in the cream visibly reduces the appearance of wrinkles and other premature aging signs.
9. Carotenoids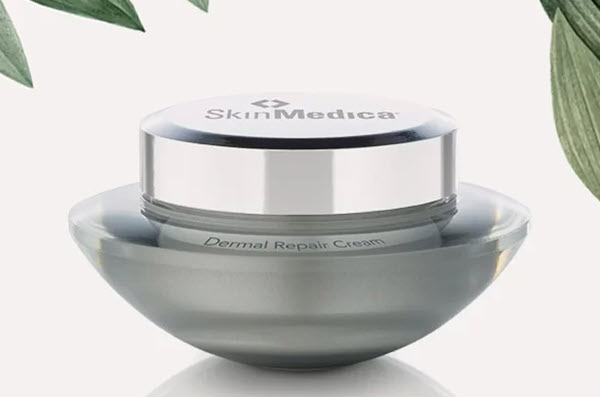 Carotenoids, such as alpha and beta carotene, lutein, zeaxanthin, and lycopene, play a vital role in protecting the skin from oxidative stress. They mostly accumulate on the epidermis and form the skin's protective barrier. Their antioxidant properties help prevent photodamage and suppress inflammation, improving skin elasticity, firmness, hydration, and lessening wrinkles and age spots.
SkinMedica's Dermal Repair Cream is a rich moisturizer that provides intense hydration and antioxidant protection thanks to high concentrations of vitamins C and E. Beta-carotene in the cream further reduces oxidative stress and contributes to healthier-looking skin.
When to Use Antioxidants in Skincare?
Daily use of antioxidants in topical skincare can help prevent cellular damage, reduce inflammation, and ward off skin aging signs. The first step in implementing antioxidants in skin care is to determine your skin type and then choose products with antioxidants that focus on specific skin concerns.
Retinol and resveratrol should be used only at night because they increase the skin's sensitivity to sunlight. Other antioxidants can be used day and night, following the instructions on the product packaging.
Oral vs. Topical Antioxidant Administration
Healthy food (mostly fruits and vegetables) is the primary source of antioxidants, but their effects are less targeted to the skin. Topical administration helps deliver higher concentrations locally, providing more effective skin protection, especially for mature and problematic skin.
When Should You Seek Medical Advice?
Antioxidants in food and topical products are safe and typically don't cause adverse effects. However, some potent antioxidants, such as vitamins C and A, may cause a negative reaction in sensitive and problematic skin – burning, scaling, itching, etc. If you experience uncomfortable symptoms on your skin after introducing a new skincare product to your daily routine, visit your dermatologist.
Some studies show that taking large doses of antioxidant supplements for extended periods may cause adverse effects.
If you plan to take antioxidant supplements, consult your healthcare provider about how long you should use them and any potential interactions they may have with your other medications.
Conclusion
Antioxidants in food, supplements, and topical skincare products effectively reduce aging signs caused by oxidative stress. Incorporate them into your diet and skin care to experience their rejuvenating effects.