Botox is the most popular cosmetic treatment for wrinkle reduction in the upper face. It is quick and delivers impressive results, but patients should expect mild side effects such as swelling and bruising. Another common side effect of a Botox treatment are skin bumps in the treated area.
This article explains why Botox bumps appear, how long they last, and whether you should see a doctor.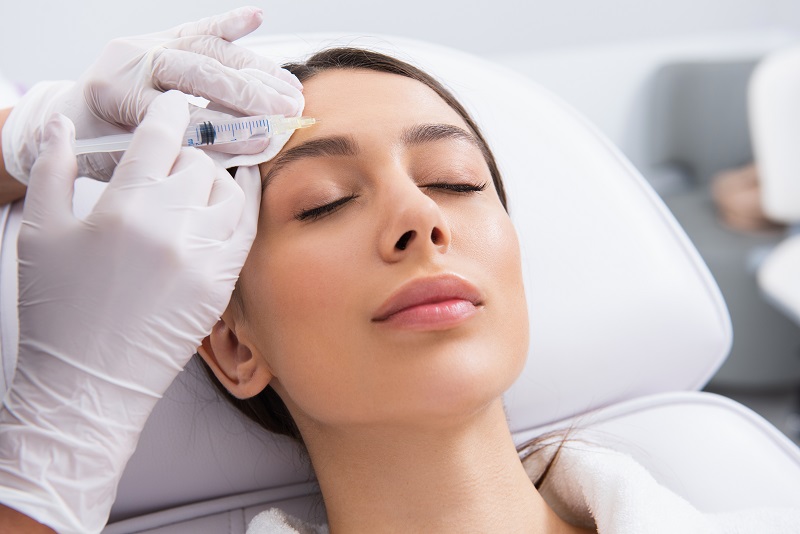 What Causes Botox Bumps?
Botox bumps are a common reaction to the treatment. They mainly affect first-time patients, but no one is entirely immune to this side effect. Below are the main reasons why these bumps occur.
1. Reaction to the needle
Botox is a minimally invasive procedure, but it still causes a micro-injury because the injection needle punctures the patient's skin to deliver the botulinum toxin. Some people's skin reacts by developing bumps.
2. Allergic reaction to Botox components
A few people are allergic to botulinum toxin or the agent used to reconstitute Botox. If you are among them, you may experience bumps after the treatment.
3. Unskilled Botox provider
The risk of bumps and other side effects is higher with untrained, non-medical cosmetic practitioners who may use poor-quality or expired Botox units, inject too much, or in the wrong location.
---
Note: Learn more about how Botox works, where it can be injected, and the treatment's advantages and disadvantages.
---
How Long Do Bumps from Botox Last?
Bumps after Botox are a mild, painless reaction to the treatment that typically goes away after a few hours. In rare cases, the bumps can become painful and last longer than two days, in which case you should visit your Botox provider for a check-up.
How to Get Rid of Botox Bumps?
If you experience bumps after Botox, try these measures for a quicker recovery.
Apply an ice pack to the injection site
Use Arnica oral tablets
Avoid smoking and drinking
Avoid strenuous exercise
Don't rub or pick on the bumps
When Should You See a Doctor?
Botox bumps are usually mild and short-lived, but in some cases, they can develop into a more severe complication. Pay attention to them and see a doctor if you notice the following:
The bumps become painful
They increase or multiply
Other unpleasant side effects accompany them
They last longer than two days
---
Note: Read our blog post on Botox pros and cons to better prepare for the procedure.
---
Conclusion
Bumps after Botox are a common side effect of the treatment. They typically last up to two days but if they persist or become uncomfortable, visit your doctor. To minimize the risk of complications, make sure to book the treatment with trained medical professionals.