The state of our skin greatly affects our appearance. Makeup can mask certain features and enhance others, but once we remove our makeup, the skin always shows how well we take care of ourselves.
Skincare products like moisturizers and sunscreens play a decisive role in nurturing the skin, but many cosmetic practitioners also believe we need a more holistic approach to skin care.
This article explains the philosophy behind holistic skin care and why it yields better results than focusing only on topical skin care.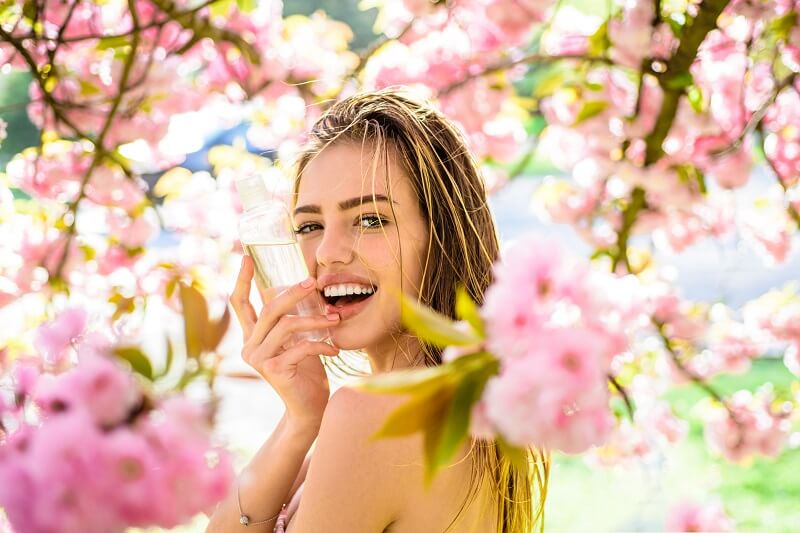 What Is Holistic Skin Care?
Holistic skincare specialists believe our skin's wellbeing depends on our physical, emotional, and mental state, not only on external factors such as the environment. They view the skin as part of the whole body, not a separate entity.
Researchers have found that many skin issues, such as acne, eczema, seborrhea, loss of collagen, and others occur when we experience stress, lack of sleep, medical problems, etc. Holistic skin care recommends that besides using gentle, natural topical skincare products, we also nurture our skin from the inside.
Holistic Skincare Elements
Holistic skincare practitioners consider the patient's diet, physical condition, stress levels, hormonal imbalances, and other health and lifestyle factors before creating a customized skincare plan. They believe that the skin reflects how we feel, and if we want healthy skin, we need to improve our health internally.
The following are universal tips for a sound mind, healthy body, and radiant skin.
Eat Nourishing Foods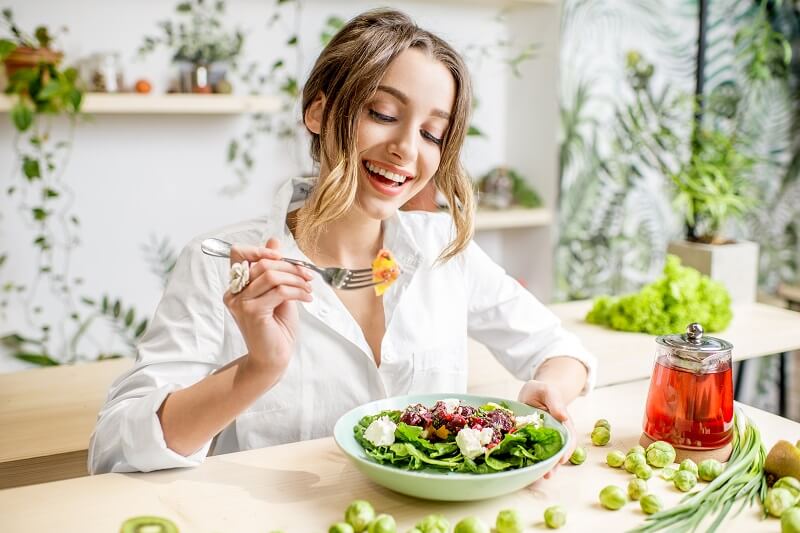 Since ancient times, people have known that diet is one of the pillars of health. A balanced diet consists of foods that fulfill our nutritional needs and are packed with proteins, fibers, healthy fats, vitamins, and minerals. Keeping the digestive system healthy reduces inflammation that can cause skin issues such as rosacea and acne.
The skin benefits the most from foods rich in water, antioxidants, fiber, and vitamins. These ingredients can be found in raw vegetables and fruits, including dark green vegetables, berries, apples, watermelons, cucumbers, grapes, tomatoes, nuts, etc. Healthy fats like avocado and flaxseed can improve the skin's suppleness and elasticity.
On the other hand, foods that destroy our complexion (and our internal organs) if we consume them in excess are sugar, trans fats, fried foods, soft drinks, and alcohol.
Some people break out in acne when they eat dairy or other foods. The skin is one of the first places where food intolerances can manifest, so holistic skincare practitioners sometimes recommend testing for food allergies.
---
Note: Learn more about the truths and myths behind what causes acne.
---
Drink Plenty of Water
You've heard it many times: we are mostly made up of water (up to 60%). We need to maintain optimal hydration levels in our body for the proper functioning of our cells and organs, including the skin. Medical professionals agree that the optimal daily amount of water is between eight and ten glasses. Drinking less can cause dull, dry, sagging, and wrinkly skin.
Exercise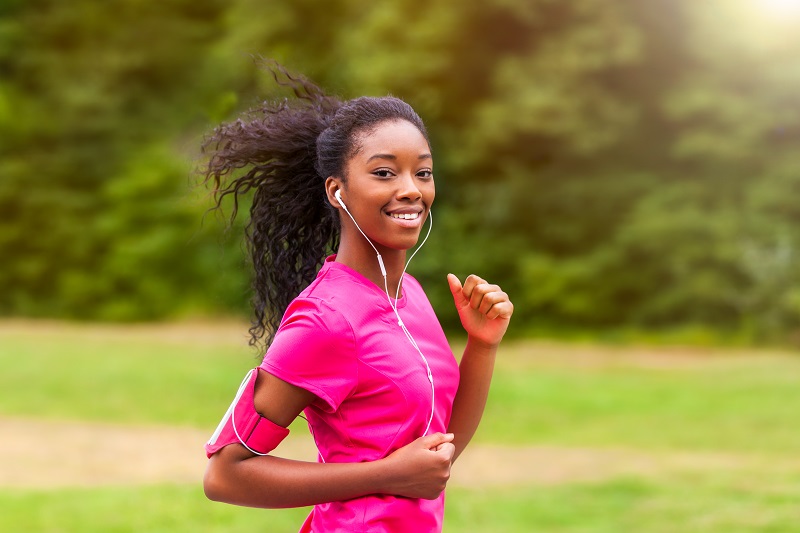 Physical activity is the second pillar of health. Regular exercise reduces stress and stimulates the production of endorphin, the happiness hormone. Lowering levels of the stress hormone cortisol also helps reduce skin-related issues such as acne, eczema, and oily skin.
Sweating and improved circulation that come with exercise release toxins, clear the skin, and supply skin cells with oxygen and nutrients, improving our complexion.
Avoid Stress
The stress hormone cortisol can lead to many health issues and skin abnormalities such as inflammation, acne, eczema, seborrhea, and psoriasis. Managing stress is difficult, but it helps to implement relaxing activities such as meditation and yoga, to use herbal remedies and eat healthy foods.
Get Enough Sleep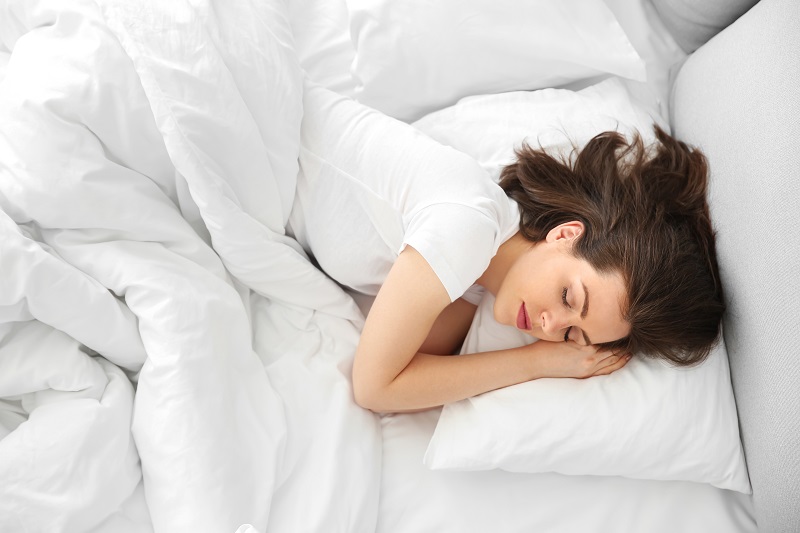 Most of us have seen the effects of sleep deprivation in the form of dark circles and puffiness under our eyes, and dull and sagging skin. However, disrupted sleep patterns also trigger the release of the stress hormone cortisol, which can lead to skin inflammation and other more serious issues.
If you have trouble getting at least seven hours of uninterrupted sleep at night, incorporate these activities:
daily exercise
meditation
teas with chamomile, nettle, or other calming herbs
natural supplements that reduce stress and improve sleep (e.g., Ashwaghanda)
relaxing bath before bedtime
no electronic devices at least two hours before bedtime
Carefully Choose Your Skincare Products
Holistic skin care typically means the use of gentle products suitable for all skin types, including sensitive skin. Read product labels to avoid harsh ingredients like parabens, synthetic fragrances, and SLS. Choose cleansers, serums, and moisturizers with natural ingredients (avocado, honey, aloe, etc.) and antioxidants (vitamin C, A, E). These will nourish your skin and protect it from free radicals.
---
Note: This ultimate skincare guide will help you create a customized daily skin care routine for your skin type using high-quality skincare products from the Vibrant Skin Bar shop.
---
Conclusion
Skin protects us from external factors, but it also reflects our inner experiences. If we suffer from health issues due to bad lifestyle habits, our skin will testify to this by becoming dry, sagging, and inflamed.
Holistic skin care promotes living in moderation and caring for our body from the inside out. Beautiful, glowing skin will come as the natural result of our choices.