Maintaining a youthful, vibrant complexion becomes a challenge with age because cell turnover and collagen production slow down. As our skin's protective barriers weaken, we become more susceptible to environmental pollutants that damage and dehydrate the skin.
Topical skin care is crucial after we turn 30 and start noticing aging signs such as dry skin, wrinkles, age spots, and sagging skin. Moisturizers effectively tackle these skin concerns thanks to their hydrating, nourishing, and protective properties.
This article explains why hydrating the skin is an essential part of topical skin care and provides a selection of the best moisturizers for aging skin.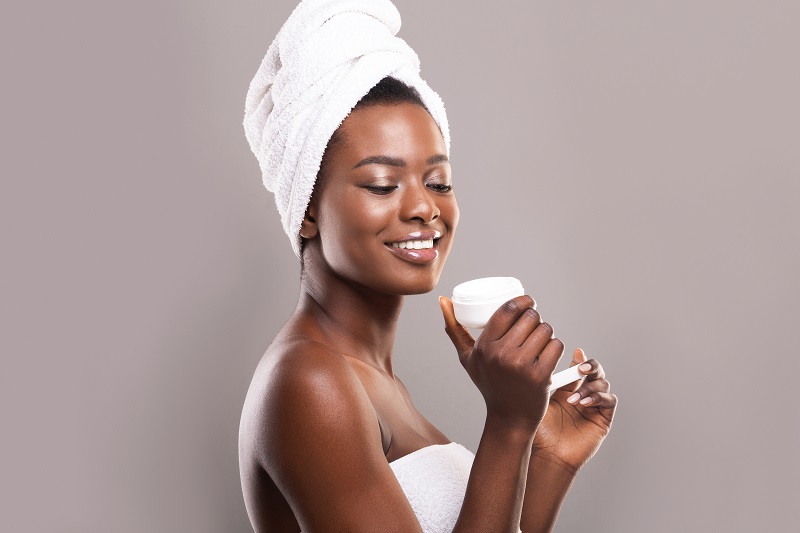 What Ingredients to Choose for Aging Skin?
Many skin problems are linked to dehydration, and even oily skin can be dehydrated. Dermatologists agree that moisturizers are essential in topical skin care, especially for aging skin which produces less collagen and hyaluronic acid.
---
Note: Learn how to transform your skin's health and appearance by incorporating collagen for skin into your lifestyle.
---
Moisturizers typically include a combination of occlusive and humectant ingredients to boost hydration. Occlusives prevent water loss, while humectants attract moisture from the environment. Manufacturers often add other active ingredients to their cosmetic products to address common skin concerns like wrinkles, hyperpigmentation, and acne.
Moisturizers usually include some of these ingredients:
Glycerin and hyaluronic acid – humectants that attract moisture from the air
Ceramides – lipids that prevent water loss and help form the skin's natural barrier
Alpha and beta hydroxy acids – exfoliating agents that remove dead skin and stimulate the resurfacing of new, smooth skin
Vitamin C and E – antioxidants that protect the skin from free-radical damage
Peptides – amino acids that stimulate collagen production and help firm the skin
Niacinamide – a form of vitamin B3 that helps treat pigmentation issues and improve skin tone
Retinol – a form of vitamin A often used in night creams for its powerful anti-aging, skin repair properties such as increasing cell turnover and stimulating collagen production
---
Note: Find out when is the best time to start using anti-aging products.
---
10 Best Moisturizers for Aging Skin
Our skin experts at Vibrant Skin Bar have chosen the 10 best moisturizers for aging skin based on the products' unique formulations and the specific skin concerns they target.
1. iS CLINICAL Reparative Moisture Emulsion
Reparative Moisture Emulsion is a universal moisturizer for all skin types because it contains pharmaceutical-grade botanicals that have a soothing effect on the skin. It is applied before sunscreen in the morning or as the final step in the night skincare routine. The product's light, silky texture makes it a great primer before makeup because it reduces the appearance of fine lines.
Reparative Moisture Emulsion is great for people who show signs of aging because it contains the following powerful ingredients:
Copper tripeptide growth factors – promote collagen synthesis and help to fill in fine lines and wrinkles.
Sodium hyaluronate and glycerin – provide intense hydration.
Extremozymes® - a patented combination of enzymes that protect from environmental pollutants.
Superoxide dismutase (SOD) – an antioxidant that protects from photodamage.
2. SkinMedica's Dermal Repair Cream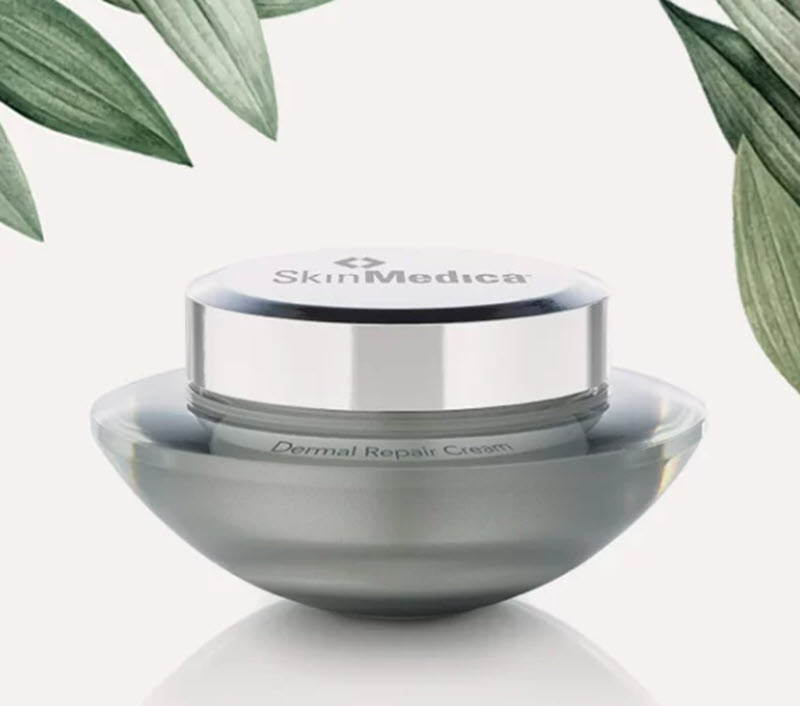 Dermal Repair Cream by SkinMedica is a smart choice for normal to dry and aging skin. Its thick consistency makes it suitable for a night skincare routine and in cold and dry environments. The cream enhances the skin's natural barrier and provides effective rehydration.
A high concentration of vitamins C and E in this rich cream helps fight against free radicals, effectively healing and repairing the skin from environmental damage. With regular use, the cream evens tone, maintains hydration, and restores the skin's youthful glow.
3. Skinfix Barrier+ Triple Lipid-Peptide Face Cream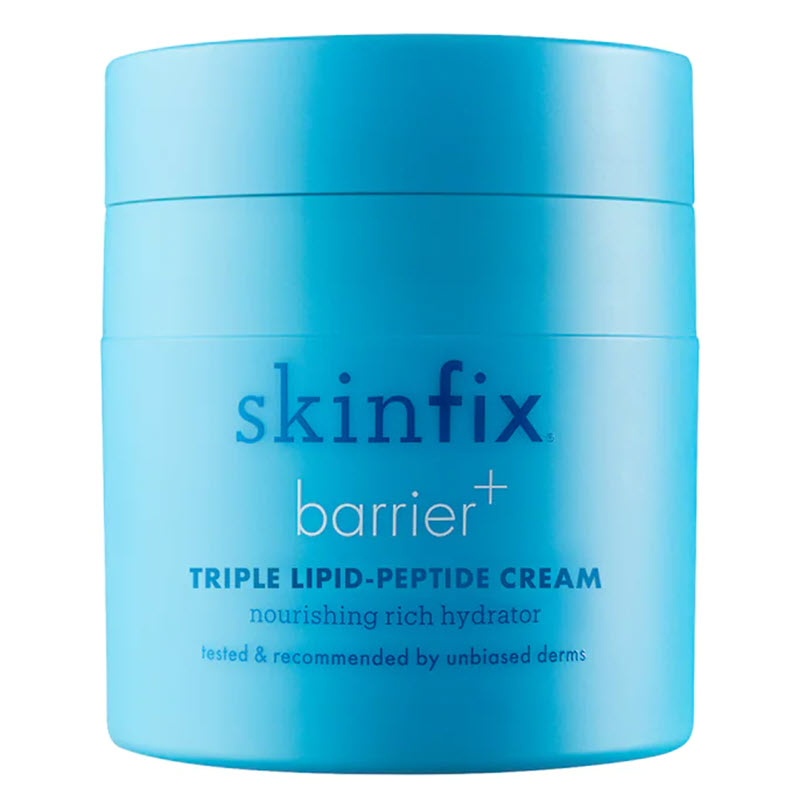 Barrier+ Triple Lipid-Peptide Face Cream is formulated for mature skin with ingredients that target dry skin, wrinkles, and loss of firmness. It is applied at night to provide deep hydration while the skin is in rest mode. The product's consistency is rich and creamy, but it doesn't leave any greasy residue. In the morning, the skin is rejuvenated, refreshed, and brightened.
Apart from boosting moisture and reducing water loss, the product increases skin volume thanks to active lipids, peptides, and shea butter.
4. Osmosis MD Enrich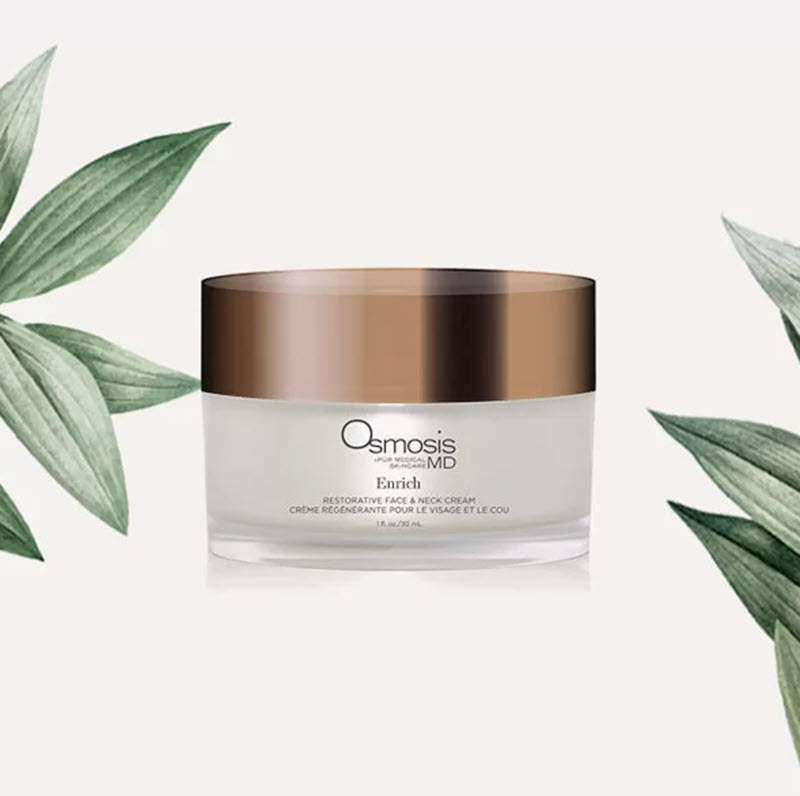 MD Enrich is on many skin experts' best cosmetic product lists because it provides intense hydration while promoting deep skin repair and nourishment during the night. Its key active ingredients, hyaluronic acid, and shea butter, ensure maximum water absorption and retention.
Pharmaceutical-grade botanicals in the cream like Swertia chirata leaf extract and blueberry fruit extract provide antioxidant and anti-inflammatory benefits, helping to:
Regenerate cells
Control oil production
Reduce eczema and redness
Improve the appearance of wrinkles
5. Kiehl's Super Multi-Corrective Cream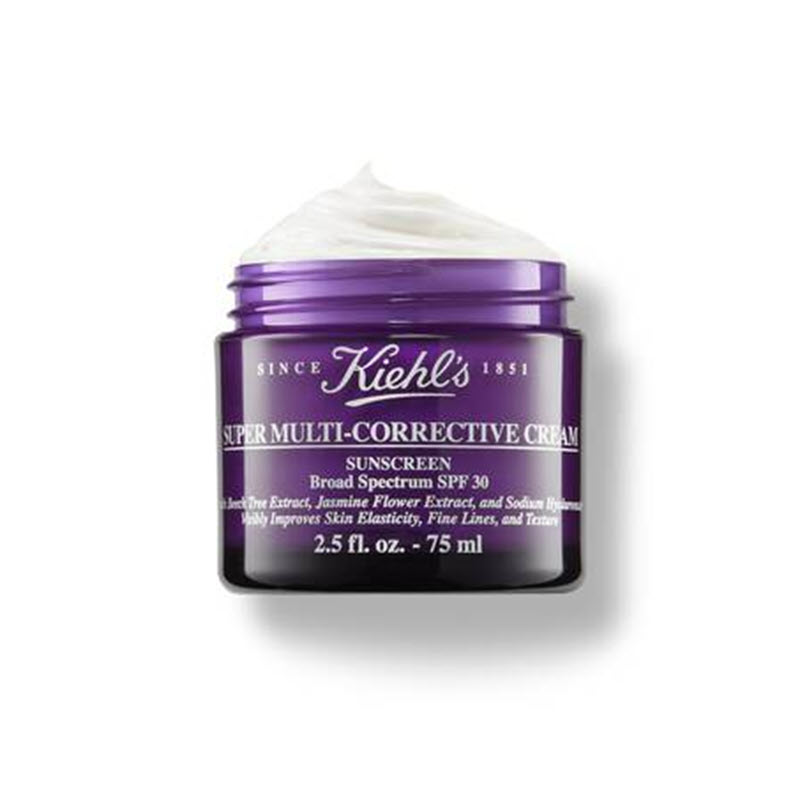 Clinical studies show Kiehl's Super Multi-Corrective Cream diminishes the appearance of wrinkles, evens skin tone, and improves texture by visibly firming and smoothing the skin. Its fast-absorbing, lightweight consistency makes it suitable for all skin types and can be used during the day or at night.
The manufacturers combined potent ingredients like vitamin A, Chaga mushroom, and hyaluronic acid to help increase moisture in the skin and reduce visible signs of aging.
---
Note: Learn which skincare products to use to rejuvenate your skin.
---
6. Skinbetter Hydration Boosting Cream
Hydration Boosting Cream by Skinbetter is a dual-action cream suitable for all skin types. Its lightweight texture is particularly beneficial for oily skin. It delivers long-lasting hydration thanks to a unique blend of botanical lipids and ceramides that improve the skin's natural barrier. Niacinamide in the product helps brighten and even skin tone, while the antioxidants squalene and vitamin C protect from environmental damage. It is suitable for use both in the morning and evening.
7. CeraVe Daily Moisturizing Lotion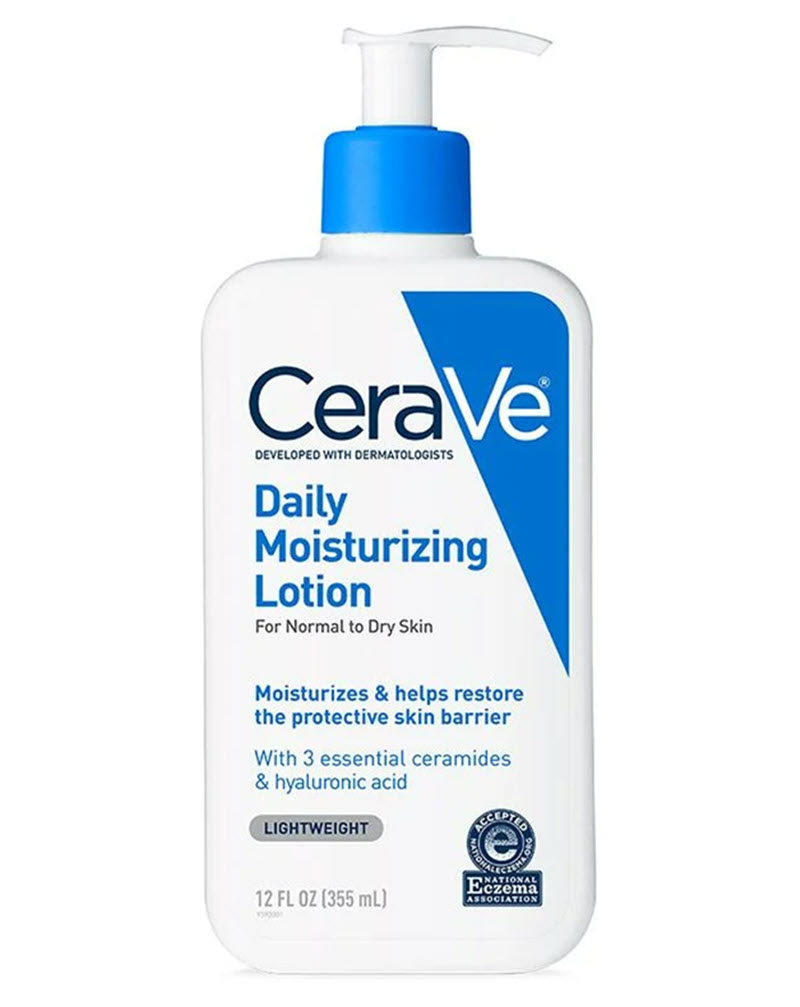 This budget-friendly lotion helps with many conditions, especially dehydrated skin. It gets absorbed quickly, but the ingredients slowly penetrate deeper skin layers to maximize the lotion's effects and provide longer-lasting hydration. It includes glycerin, hyaluronic acid, and ceramides for added hydration, lipids to enhance the natural skin barrier, and niacinamide to soothe irritation and inflammation. This moisturizing lotion is oil-free and fragrance-free and therefore suitable for sensitive and acne-prone skin.
8. TNS Ceramide Treatment Cream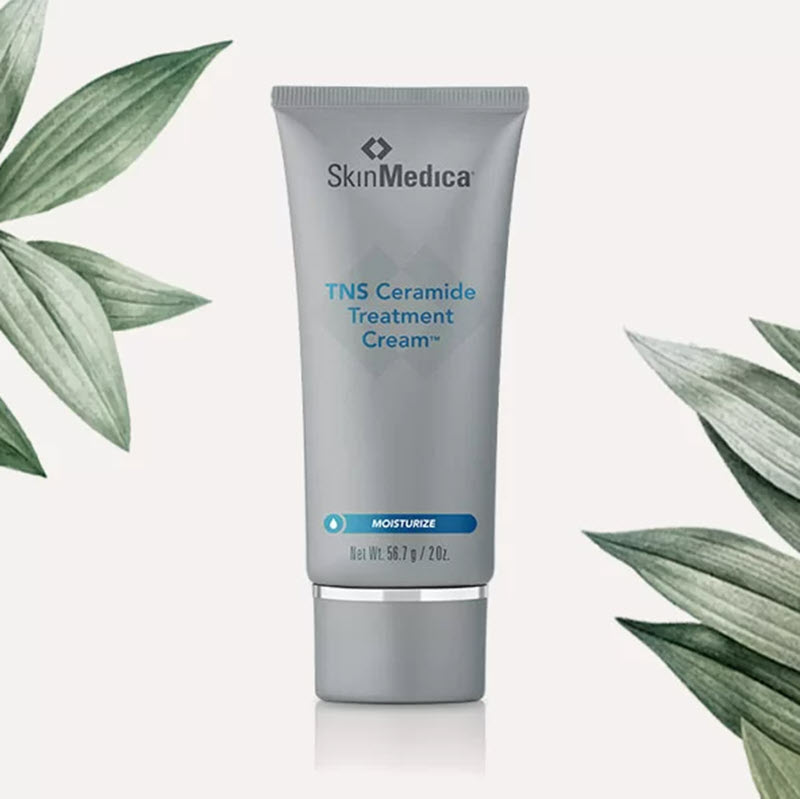 TNS Ceramide Treatment Cream by SkinMedica is an excellent choice for aging, post-procedure, or dehydrated skin. Its patented ceramide formula focuses on restoring the skin's natural barrier function to enhance texture, while peptides minimize the appearance of wrinkles.
The cream contains the proprietary TNS® complex, a combination of growth factors, cytokines, antioxidants, and matrix proteins. This blend of ingredients helps heal damaged skin and maintain its suppleness and tone.
Satisfied users report the following benefits of using TNS® Ceramide Treatment Cream:
Easy-to-apply, silky texture
Hydrating and creamy
Leaves a dewy glow
Effectively repairs damaged skin
9. RoC Retinol Correxion Max Daily Hydration Cream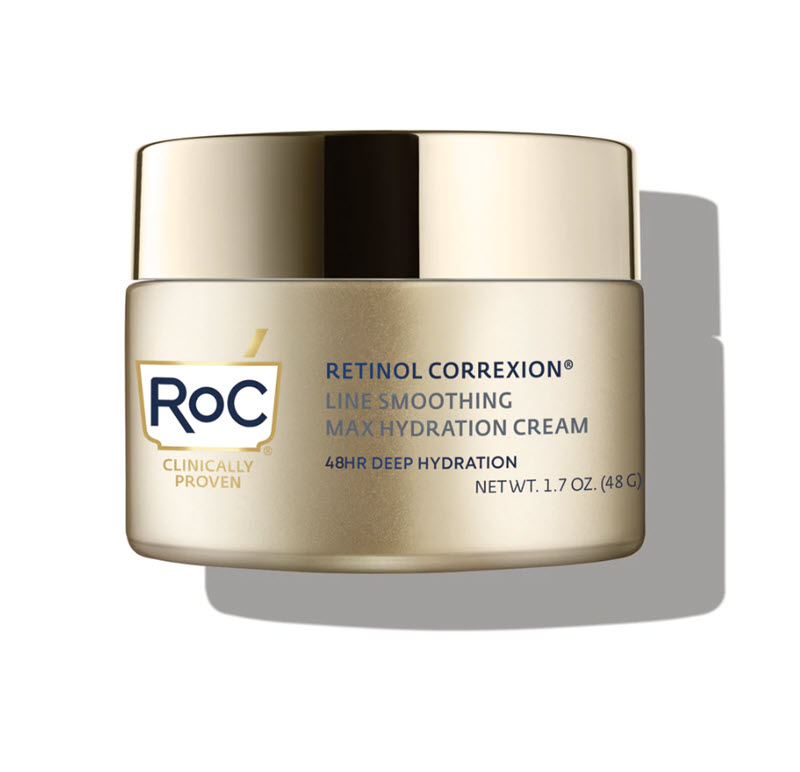 Another budget-friendly moisturizer, Retinol Correxion Max Daily Hydration Cream combines the two most popular cosmetic ingredients - hyaluronic acid and retinol. They help deliver high-level hydration to the skin while promoting collagen production to visibly reduce the appearance of fine lines and wrinkles. Users report softer, plumper, and smoother skin after regular use.
10. Epara Moisturizing Face Cream
Moisturizing Face Cream by Epara is a luxurious cream made for darker skin tones. It addresses the most common problems of aging skin – dehydration and discoloration. The product's blend of gentle botanicals (marula oil, licorice root extract), shea butter, argan oil, niacinamide, and sodium hyaluronate provide numerous benefits:
Brightened tone
Softer skin
Reduced inflammation
Restored skin elasticity
Reduced appearance of wrinkles
Deep hydration and nourishing
Conclusion
Moisturizers are essential skincare products, especially for aging and dry skin. Although they can't prevent or reverse aging, they can slow it down and make the skin appear smoother and plumper.
Carefully review our choice of best moisturizers for aging skin to find the one that matches your specific skin needs.