Many people have heard about Botox as an anti-aging procedure, but there is a whole range of lesser-known but equally effective rejuvenation cosmetic treatments available.
This article outlines the main characteristics of two amazing beauty treatments, Dysport and Restylane, and helps you decide which is more suitable for your skin goals.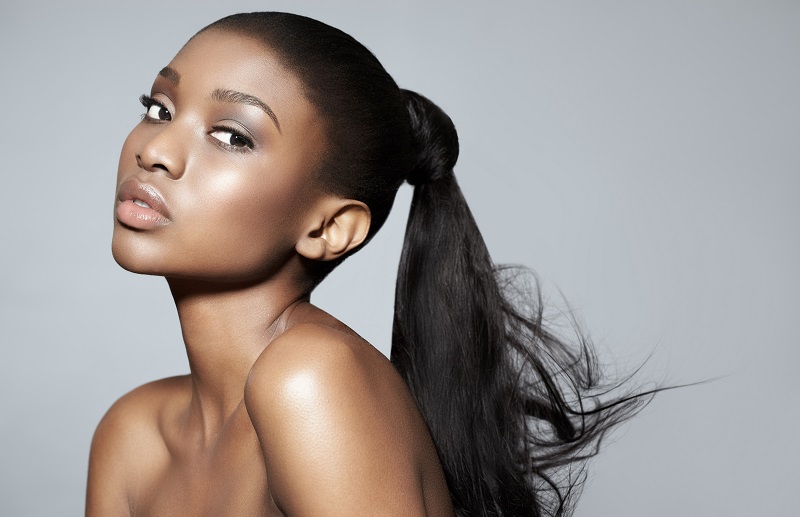 Dysport Overview
Dysport is a neurotoxin injectable similar to Botox. Its main ingredient is the Botulinum toxin derived from the Clostridium botulinum bacterium. Other Dysport ingredients include the protein albumin and lactose. The contents are diluted with saline prior to injection.
Once injected into the target muscle, Dysport blocks the nerves from the brain that regulate muscle contraction. This process smooths overlying skin, reducing the appearance of wrinkles.
Dysport is FDA-approved for glabellar lines – wrinkles between the eyebrows. Skin professionals also use it off-label to treat crow's feet, forehead wrinkles, and for jaw slimming.
---
Note: Learn how Dysport differs from Botox.
---
Restylane Overview
Restylane is among the safest and most popular dermal fillers. Its main ingredient is hyaluronic acid derived from Streptococcus bacteria. Restylane products also contain lidocaine to reduce potential pain and discomfort. The contents of the filler are diluted with saline prior to injection.
Hyaluronic acid attracts and binds moisture, producing a lifting effect. Once injected into the target area, Restylane fillers plump up hollow facial areas, volumize the skin, and smooth fine lines, wrinkles, and folds.
The Restylane brand includes a series of products, each of which is FDA-approved for different skin concerns.
---
Note: Read our article on Restylane types to find more details about each Restylane product.
---
Restylane Vs. Dysport
Restylane and Dysport differ in many aspects, including the areas they treat and the duration of their results. The following table sums up the main differences between these anti-aging treatments.
| | Restylane | Dysport |
| --- | --- | --- |
| What is it? | Hyaluronic acid-based dermal filler injectable | Botulinum toxin type A injectable |
| Benefits | Helps retain moistureBuilds collagenVolumizes the skinCorrects facial volume lossReduces the appearance of wrinkles and foldsRejuvenates the skinProvides natural-looking results | Paralyzes muscles that cause wrinkle formationReduces the appearance of existing wrinklesSmooths the skinProvides natural-looking results |
| Treatment areas | Cheeks, jawline, nasolabial folds, lips, chin, back of the hands | Glabellar lines |
| Results duration | Up to 18 months | Up to six months |
| Side Effects | Common: Redness, swelling, bruising, lumps. Rare: Infection, scarring, allergies, blurred vision, stroke. | Common: Swelling, redness, pain. Rare: Nausea, blurred vision, breathing problems, muscle weakness. |
| Cost | $625 – $749 | $270 – $810 ($4.5 per unit) |
The Benefits
Restylane has a series of products for different skin concerns. They help:
Augment the cheeks
Volumize the lips
Lift the midface area
Reduce the appearance of nasolabial folds
Reduce perioral lines
Define the jawline
Volumize the back of the hands
Dysport provides the following benefits in FDA-approved and off-label procedures:
Minimizes glabellar lines
Reduces forehead wrinkles
Reduces crow's feet
Sculpts the jaw by paralyzing masseter muscles
Reduces the appearance of prominent neck bands
Provides a sensual pout in a procedure called the lip flip
What Areas Can Be Treated?
Restylane products are FDA-approved to correct, plump up, and smooth the following areas:
Cheeks
Chin
Marionette lines
Lips
Nasolabial folds
Perioral lines
Back of the hands
Dysport is FDA-approved to treat glabellar lines. Its off label uses include the treatment of these regions:
Forehead
Eyes (crow's feet)
Jawline
Neck
The Results
Restylane results appear immediately after a session. They can last up to 18 months.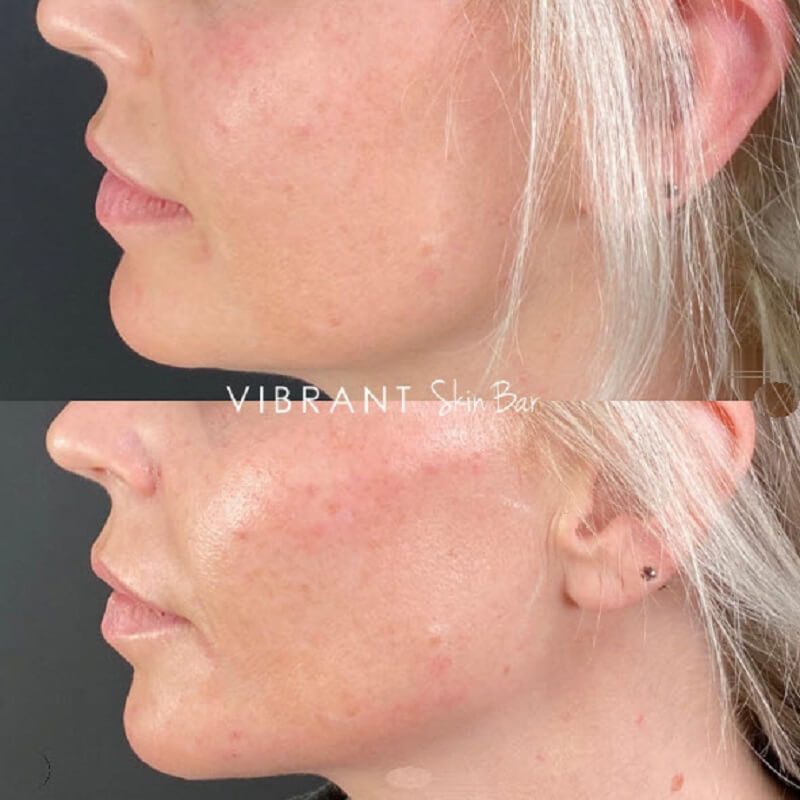 Dysport results are visible a few days after the injection. They can last up to six months.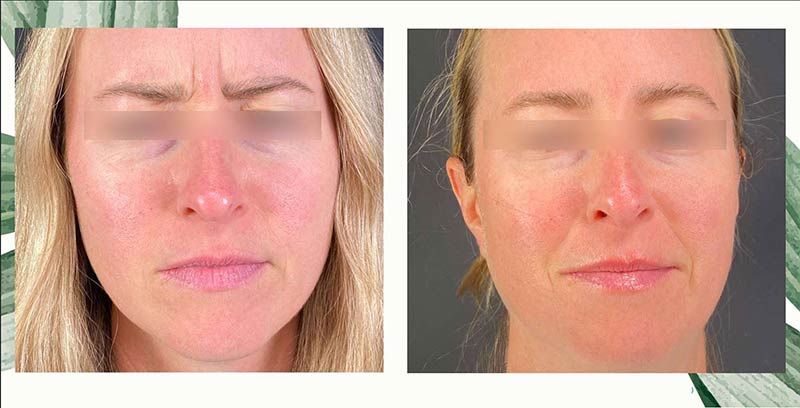 Both products require maintenance treatments to prolong the desired appearance.
Side Effects
Skin experts highly regard Restylane for its safety profile. Once injected into the skin, the patient's body recognizes and accepts Restylane products because hyaluronic acid is a naturally occurring sugar compound.
However, the treatment can still cause side effects. They are usually mild and last about two weeks. They include:
Swelling
Bruising
Redness
Pain
Lumps
Tenderness
Rare and severe side effects include:
Infection
Scarring
Blurred vision
Allergic reaction
Stroke
In most cases, Dysport patients don't experience any side effects, or they experience mild swelling, redness, and pain.
Rare and severe side effects include:
Nausea
Vision issues
Breathing problems
Muscle weakness
Cost
The total cost of neurotoxin injectables or dermal fillers depends on the patient's goals and the medical provider's expertise.
At Vibrant Skin Bar, Restylane products cost $625 – $749 per syringe.
One Dysport unit costs $4.50, so one treatment usually ranges between $270 and $810.
Can Dysport and Restylane Be Used Together?
Many patients want to address more than one skin concern. That is why cosmetic professionals combine Dysport and Restylane in their treatments. For example, the two products can be used together to define and slim the jawline or volumize the lips and create an attractive pout.
If you choose an experienced medical provider for your Dysport and Restylane session, they will know which products can best achieve your aesthetic goals.
Conclusion
Neurotoxin injectables and dermal fillers are among the most popular cosmetic treatments because they provide dramatic anti-aging effects without surgery.
Consider a Dysport and Restylane treatment if you want to get rid of wrinkles and lift sagging skin. Always ensure you consult an experienced cosmetic professional, as they will help you determine the best strategy for your beauty goals.