CoolSculpting is a body contouring cosmetic treatment that reduces fat by up to 25%. Popular CoolSculpting areas are the ones that commonly accumulate fat, such as the thighs, buttocks, hips, and belly.
Most cosmetic and medical procedures carry the risk of certain side effects, including CoolSculpting. The procedure is FDA-approved and considered safe for healthy adults, but patients can expect mild symptoms such as swelling and redness.
This article takes a closer look at swelling after CoolSculpting and provides tips on how to minimize this discomfort.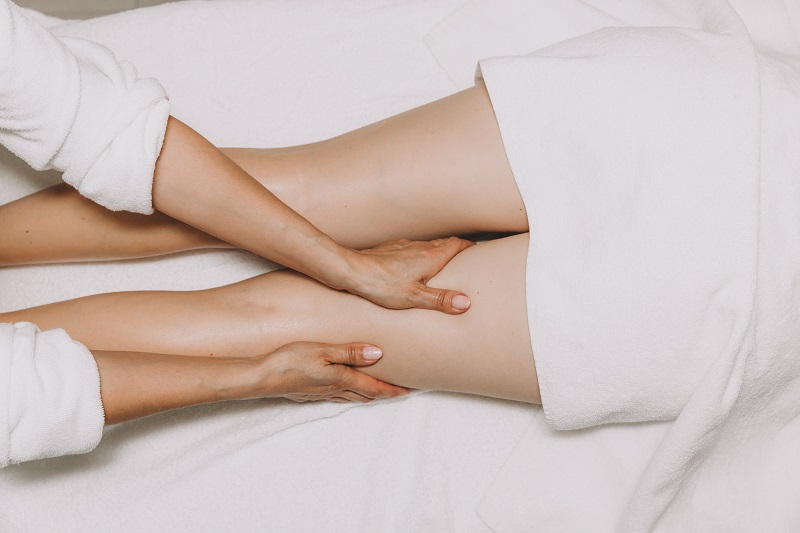 Swelling After Coolsculpting - Is It Normal?
Swelling after CoolSculpting is a common occurrence because the procedure stimulates an inflammatory response as the body works to remove dead fat cells. Swelling can also be your skin's reaction to the cooling applicator.
---
Note: Read our article on how CoolSculpting works.
---
How Long Does Coolsculpting Swelling Last?
Swelling after CoolSculpting can last from several hours to two or three weeks. The duration of this side effect is different for every patient. If the swelling persists after three weeks, consult your medical provider on how to resolve it.
How to Reduce Swelling After CoolSculpting – 6 Tips
There are several ways to reduce the likelihood of swelling after CoolSculpting or speed up recovery if swelling occurs. They include:
Avoiding anti-inflammatory medication
Staying hydrated
Avoiding salty foods
Staying active
Wearing compression garments
Gently massaging the swollen areas
1. Avoid Anti-Inflammatory Medication
Inflammation is the body's natural response to CoolSculpting as it eliminates the frozen fat cells. Refrain from taking anti-inflammatory medications such as ibuprofen to allow a smooth recovery process.
Your medical provider will give you information on which medications and supplements to avoid before and after the procedure.
2. Drink Enough Water
Water helps the body eliminate dead fat cells and toxins from the system, speeding up recovery. Drink at least eight cups of water every day for about two weeks.
3. Avoid Salty Foods
High-sodium foods increase the chance of water retention and can aggravate swelling. Avoid salty, processed foods and eat fresh fruits and vegetables with a high-water content, such as cucumbers, celery, apples, etc.
4. Stay Active (But Don't Overdo It)
Make sure to stay active after the treatment to keep the blood flowing. Good circulation helps eliminate waste from the body. You can resume your regular activities after CoolSculpting, but doctors recommend refraining from strenuous activities for the first few days. Take walks or do light exercises for a day or two, and then you can resume jogging, swimming, cycling, and other moderate physical activities.
5. Wear Compression Garments
Compression clothing increases the blood and lymphatic flow, helping waste elimination and preventing or decreasing swelling. Compression garments can also help alleviate pain in the treated area.
6. Massage the Swollen Areas
CoolSculpting providers typically massage the treated area for a few minutes after the procedure to break down frozen fat cells and jumpstart the waste removal process. If you experience swelling in the treated area, you can keep massaging it at home. Make sure you gently massage the skin and not the underlying muscles. Use your palms and fingers to massage the area in circular movements without too much pressure. Drink two to four cups of water after the massage to help remove toxins.
---
Note: This article on CoolSculpting aftercare provides more tips on how to accelerate recovery after the treatment.
---
Conclusion
CoolSculpting is a popular cosmetic treatment because it permanently eliminates difficult-to-remove fat and has no downtime. It often causes mild symptoms like swelling, but you can speed up recovery by following your CoolSculpting provider's instructions and our general tips on reducing swelling after CoolSculpting.