Today, there is a wide range of skincare products aimed at restoring the skin's fresher, more youthful look. Skin rejuvenation products address issues that come with the natural aging process, like loss of skin glow, dry skin, the appearance of fine lines and wrinkles, and sagging skin. Their ultimate purpose is to help you postpone or reverse the appearance of skin aging signs.
In this article, we'll look at some key anti-aging skincare products and discuss their active ingredients and how they work. We'll also give you a few professional-grade product recommendations to help you get started on your mission to rejuvenate your skin.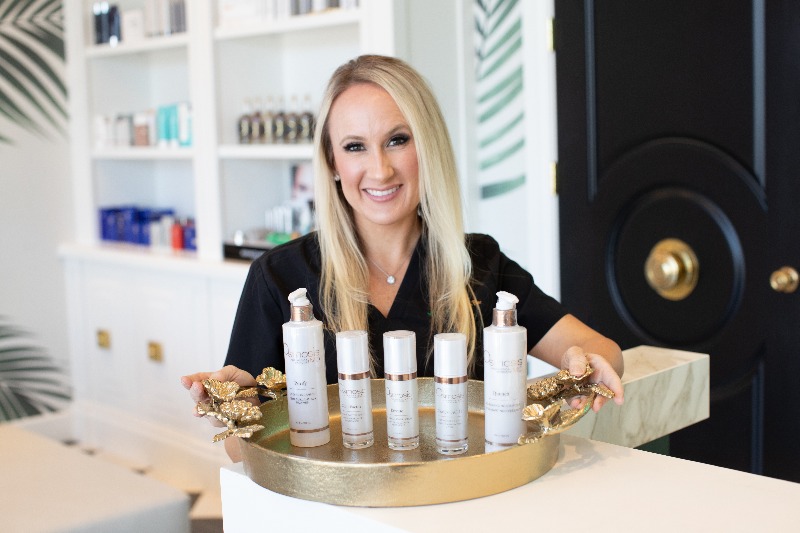 When You Should Use Skin Rejuvenation Products
Skin aging is a process that affects everyone differently depending on genetics, hormones, skin tone, lifestyle, and environment. However, on the cellular level, aging begins in the 20s. That is the ideal time to start using anti-aging products i.e. basic skin rejuvenation products, even if fine lines haven't appeared yet.
We also recommend you read up on Premature Aging Skin.
What Are the Best Rejuvenating Skin Care Products?
The best rejuvenating skincare products have the right combination and percentage of active ingredients. Active ingredients are acids, vitamins, and other compounds that give your skin special benefits. They can as exfoliate, brighten, boost collagen production, provide antioxidants, and more.
There is no universal best anti-aging skincare product. All skin is different. Choosing the best rejuvenating skin care product requires looking into the skin type, age, and living environment, and matching them with adequate ingredients.
Creams, serums, and face masks are the main rejuvenation products in any anti-aging regime. Always apply them to clean skin.
Creams and Serums
Skincare creams and serums are applied after cleansing (and, optionally, toning) the skin. Creams are usually lighter than serums, and are used to lock in moisture on the skin's surface. Their main function is to hydrate. Serums usually have a higher concentration of active ingredients used to penetrate deeper into skin layers and provide more nutrition and damage repair to the skin structure.
You can use both a serum and a cream, depending on your skin's unique condition and needs.
How Creams and Serums Work
Creams and serums reduce signs of skin aging caused by slower cell turnover, clogged pores, loss of moisture, UV rays, dry air, smoke, pollutants, etc. Different active ingredients address different skin issues to repair damage and restore the skin's moisture, elasticity, smooth texture, and even tone.
Rejuvenating serums penetrate all skin layers to provide structural repair, while creams and moisturizers offer hydrating effects.
What Should They Contain?
Rejuvenating creams and serums contain active ingredients that provide powerful anti-aging effects. They often contain exotic plant extracts with different beneficial properties.
Below are some key active ingredients to look for in creams and serums.
Niacinamide is a very versatile ingredient that controls excess oil and sebum production, brightens dark spots and hyperpigmentation, and reduces redness. It is gentle enough for all skin types, including sensitive skin.
Hyaluronic acid is a popular ingredient that draws in moisture from the environment and locks it on the skin's surface, hydrating and plumping the skin.
Retinol is a Vitamin A derivative that boosts new skin cell and collagen production. It is a potent ingredient that repairs deep skin damage, such as scarring and hyperpigmentation.
Vitamin C brightens dark spots and prevents and decreases the signs of aging (fine lines and wrinkles). Ascorbic acid is the most commonly used vitamin C derivative for skincare. It is unstable when exposed to light, but has powerful antioxidant properties.
Vitamin E is another antioxidant that helps the body fight off free radicals and reduce UV damage signs.
Ferulic acid stabilizes vitamin C, so the two are best used together. It is also an antioxidant and has a role in reducing wrinkles and age spots.
Peptides are amino acids that build the basic skin structure elements—collagen and elastin. The skin produces less collagen and elastin with age, so peptides help restore skin firmness and smoother texture.
Ceramides are lipids (fats) that build a protective skin barrier from environmental factors. They restore the skin's moisture and have anti-aging properties.
Most skincare product do not use all of the active ingredients listed above. That's because using too many active ingredients can potentially increase skin sensitivity and cause irritation. Also, some ingredients are better used at night (like retinol) and others during the day (like vitamin C).
Which Products Do We Recommend?
At Vibrant Skin Bar, we sell skin care products that we use and endorse ourselves. The following are five carefully selected rejuvenation creams and serums that we highly recommend.
1) Osmosis MD Renew Advanced Retinal Serum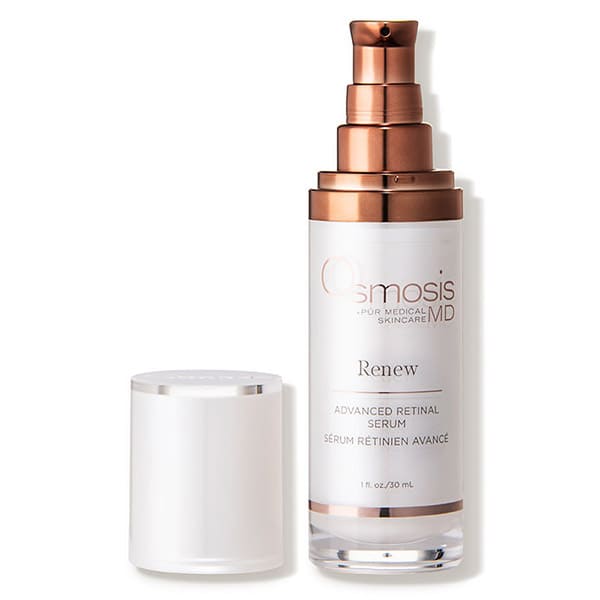 This skin-tightening serum consists of powerful tripeptides that boost collagen production, seven antioxidants that reduce and repair skin damage from free radicals, and niacinamide that brightens the skin and reduces age spots. The Chlorella Vulgaris extract smooths aging skin, and several other plant extracts in this serum restore the skin's youthful properties. You can use it night or day.
2) Osmosis MD Hydrate Plumping Moisturizer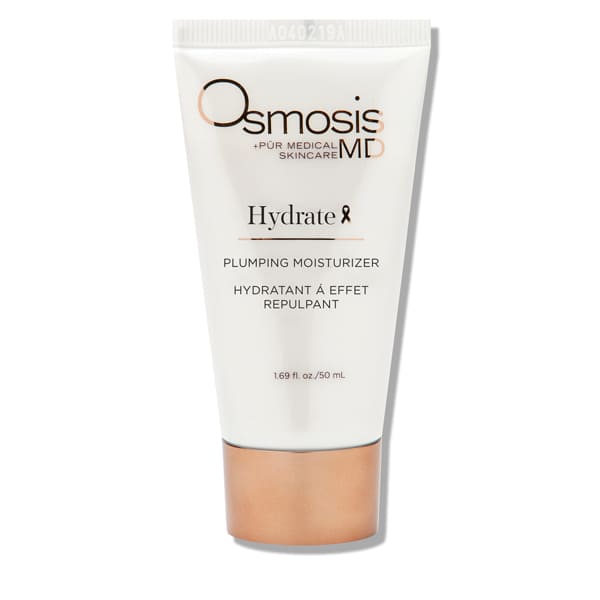 Dull skin and loss of face plumpness are common signs of aging skin. Osmosis MD Hydrate Plumping Moisturizer addresses these issues by adding moisture using a form of hyaluronic acid (sodium hyaluronate) and boosting skin elasticity using different plumping ingredients, such as Carpool-Tetrapeptide-3. This moisturizer can be applied after a serum and before makeup to give the skin a youthful glow and smooth, firm texture.
3) iS Clinical Reparative Moisture Emulsion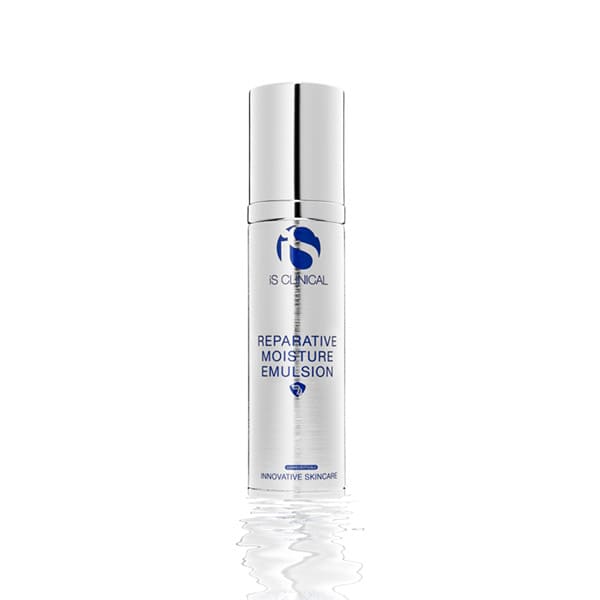 Many of us don't recognize signs of aging until well in our 40s. Luckily, iS Clinical developed a powerful formula that reverses the aging process using pharmaceutical-grade active ingredients. This reparative moisturizer reduces fine lines and wrinkles and intensely hydrates the skin, providing amazing rejuvenation effects.
4) Suntegrity "5 in 1" Natural Moisturizing Face Sunscreen – GOLDEN LIGHT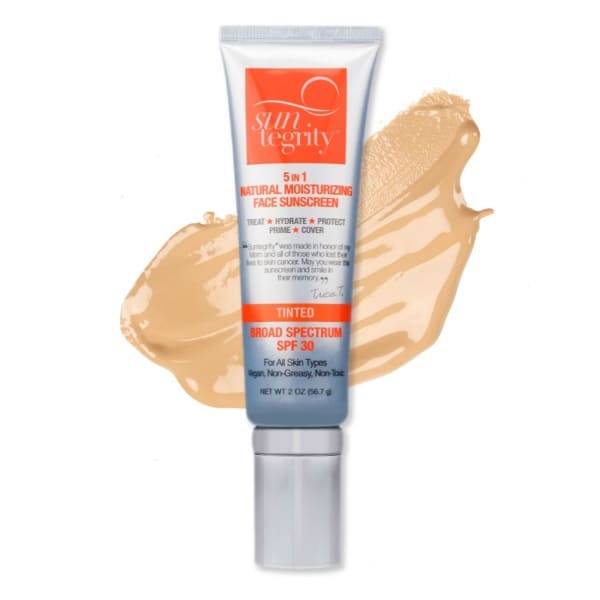 Applying sunscreen after anti-aging skincare is highly recommended. Nothing damages the skin as much as UV rays.
If you don't want to apply too many layers of products on your skin, the best option is to use a moisturizer that combines anti-aging, hydrating ingredients with SPF. This moisturizer by Suntegrity is rich in active ingredients, with antioxidants that protect the skin from environmental damage, and hyaluronic acid, red algae, green tea extract, aloe vera, and jojoba that hydrate and rejuvenate the skin. It uses SPF 30 to protect the skin from UV.
5) iS Clinical Youth Eye Complex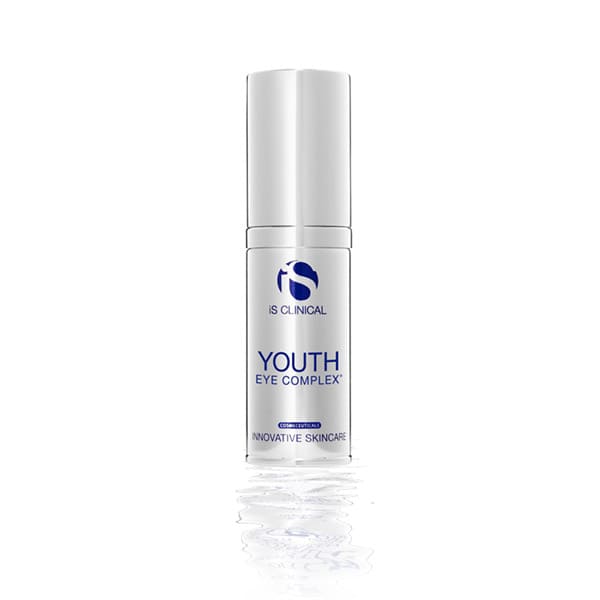 Lines around the eyes are usually the first sign of aging. The skin around the eyes is thinner than other areas on your face, so it's recommended to use eye creams specially designed for that part of the skin, rather than regular day/night creams. This formula by iS Clinical reduces puffiness and wrinkles, restores firmness and elasticity, and brightens the under-eye area.
Face Masks
Face masks are gaining popularity as rejuvenation treatments, in addition to serums and creams. Depending on their formula, they can nourish and hydrate the skin, remove excess oils and impurities, clear clogged pores and exfoliate the skin, reduce the appearance of wrinkles, and firm the skin.
How Face Masks Work
Face masks come in different forms, but they generally all work the same way. They are either applied as a gel or cream-like substance on the face, or they come in the form of a cloth drenched in the face mask formula. The cloth is called a sheet mask, and it looks like an actual mask, with holes for the eyes, nose, and mouth.
Face masks are left on the skin for 10-20 minutes, depending on the type of mask, and removed according to product instructions (by removing, washing, or peeling off). While in contact with the skin, the active ingredients in the formula penetrate the skin and rejuvenate it.
What Should They Contain?
A face mask may contain the same active ingredients found in creams and serums. Below are other ingredients usually found in face masks.
Clay, sulfur, and charcoal are good for combination and oily skin types because they remove excess oils and dry out the skin.
Hydroxy acids, the most common of which are Alpha hydroxy acids or AHA (glycolic, lactic, citric, etc.) and beta hydroxy acids (salicylic), are frequently used in exfoliating face masks. They shed dead skin cells, unclog pores, remove impurities, and help even skin tone.
Plant extracts are also used in face masks to nourish, hydrate, exfoliate, and nurture the skin.
Avocado and shea butter are found in face masks for dry skin because they soften the skin.
Yogurt, papaya, and pineapple are good for peeling off impurities.
Green tea is commonly used in anti-aging face masks because it has antioxidant qualities and repairs skin damage from environmental factors.
Always read the instructions on face mask labels and use the product as often as instructed.
Skin experts advise against using exfoliating masks every day so as not to remove too much of the skin's natural moisture. They also recommend using exfoliating ingredients and retinol on alternating nights, or at least not during the same skin care routine.
Which Products Do We Recommend?
1) Osmosis MD Polish Cranberry Enzyme Mask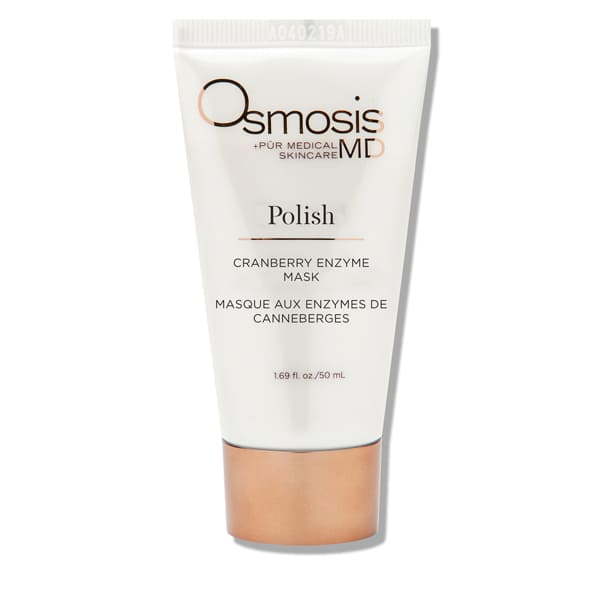 This gentle exfoliating mask uses cranberry enzymes, glycerin, lactic acid, and other exfoliating agents to peel off dead skin cells, leaving the skin smooth and radiant. Use it 1-3 times per week for best effects.
2) Vibrant Skin Bar CBD Recovery Mask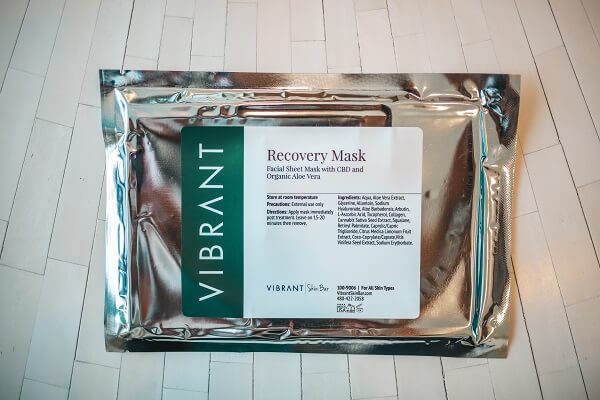 CBD is rapidly gaining popularity in the wellness arena due to the compound's numerous health benefits. Its anti-inflammatory properties help reduce redness, irritation, eczema, dermatitis, discoloration, and acne scars. CBD, in combination with aloe vera, soothes the skin and may reduce the appearance of wrinkles.
Conclusion
Many skincare products claim to restore youthful skin. A product's effectiveness depends on the combination and percentage of active ingredients and whether you use the right ingredients for your skin type.
If you closely inspect the skincare product's ingredient list, follow the instructions for use, and make sure the product is right for your skin type, you'll increase your chances of attaining healthy-looking, rejuvenated skin.