Our bodies produce enough collagen, elastin, and antioxidants in our youth to keep the skin looking plump and radiant. However, the reserves of crucial building blocks of our skin deplete with age. Depending on genetics, pollutants, and our lifestyle habits, we may look youthful for a long time or succumb to premature skin aging.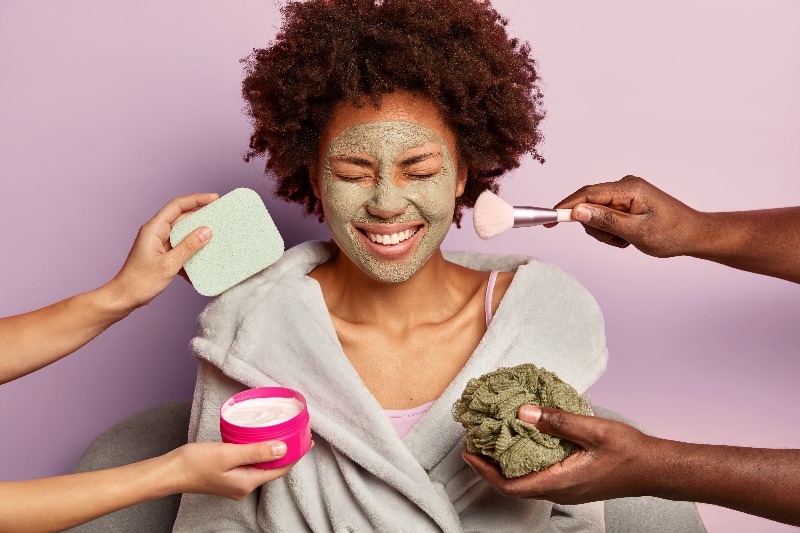 When to Start Using Anti Aging Products?
To make sure you're in the first group, it's best to start using anti aging products in your 20s. That's when the skin starts losing moisture and elasticity and starts to show signs of aging skin changes. Proper and timely skin care rebuilds the skin easily.
Using Anti Aging Products in Your 20s?
The first signs of aging appear as fine lines around the eyes and between the brows. This is a good time to start using anti aging products as a preventive measure. Help your body maintain collagen and elastin levels and protect the skin from outside stressors. However, avoid using heavy-duty products that strip the skin from natural moisture.
Use the following products:
A gentle cleanser every morning and before bedtime. It can be oil or water based, depending on your type of skin and whether you use a lot of makeup.
Exfoliating product once a week. These products help you peel off dead skin, increase blood circulation beneath the skin and detox the pores, which results in smoother, brighter skin.
A moisturizer. It's best to use a moisturizer with antioxidants, such as vitamin C and E that protect the skin from free radicals. Always apply it on your neck as well.
Sunscreen, at least SPF15. Sun is the number one cause of premature skin aging. Since UVA rays penetrate deep into the skin all year round, wear sunscreen even during the winter.
Using Anti Aging Products in Your 30s?
The cells continue to slow down their rejuvenation process. The production of collagen and elastin further decreases, and this becomes more apparent on the skin. In addition to the 20s skin care routine, consider using the following products:
Face masks once a week. They contain ingredients that help your skin regenerate, rehydrate, and rebuild collagen.
Antioxidant serum. If your face is dry, use the serum before applying the moisturizer. The serum penetrates deeper into the skin than the moisturizer, which locks in the moisture on your skin.
Night cream with retinol. Retinol is a form of vitamin A, and it is the most effective ingredient for rebuilding collagen.
Products with hyaluronic acid. Our body's reserves of hyaluronic acid decrease with age, so use anti aging moisturizers and eye creams that include this ingredient.
Using Anti Aging Products in Your 40s?
Our skin in the 40s reflects what we've been doing to it in our 20s. Too much sun exposure, a messy lifestyle and unhealthy habits often show up in our 40s in the form of wrinkles, sagging skin around the jawline, loose skin on the neck, age spots on the face, chest, and arms.
This is the time to introduce additional anti aging products and ingredients:
Exfoliating products every night after cleansing.
Richer antioxidant day serums and moisturizers.
Thicker night serums or creams with retinol, or prescription creams with higher retinol content.
Peptides and ceramides. Look for these two additional ingredients in your moisturizers. They seal in moisture, so they are a good choice if you are over 40 and your skin is becoming drier.
Is It Too Early to Start Using Anti Aging Products in Your Teens?
If you're a teenager interested in preventing premature skin aging, start using light cleansing products and oil-free moisturizers. Salicylic acid is one of the best ingredients for acne-prone skin, so look for that ingredient if you have breakouts. The most important anti aging product to use in your teens is sunscreen.
When Is It Too Late to Start Using Anti Aging Products?
It's never too late to start using anti aging skin care products because dehydrated always benefits from added moisture. However, it may be too late to reverse the appearance of aging signs. If that's the case, there are professional cosmetic treatments that can do what moisturizers and sunscreens can't. Some of the most popular anti aging cosmetic procedures are:
Dermal fillers. Excellent for restoring face volume and lifting the skin.
Injectables (e.g., Botox). Commonly used for preventing or removing wrinkles.
Laser treatments. The best option for treating sun damaged skin.
Conclusion
Though it's never too late to start caring for your skin, it's easier to prevent aging signs than to reverse them. That's why it is highly recommended to start a applying a gentle anti aging skin routine in the 20s.