The sun's ultraviolet (UV) rays are a danger many underestimate. Solar rays give us a tan, but they also burn the skin, contribute to premature aging, and can cause skin cancer in the long run.
Most people believe they don't need sun protection for the half an hour they plan to spend outside, however, this is wrong. Sunscreen is a must whenever we go outside, even if it's just for five minutes.
What is sunscreen exactly, how does it work, and how to choose the right product? Read on to understand why sunscreen is essential every day of the year.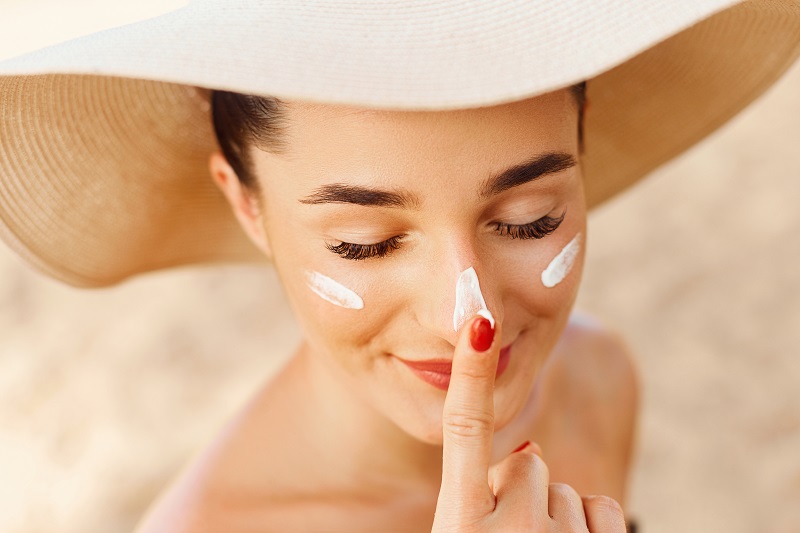 What Is Sunscreen?
Sunscreen is a photoprotective topical product that deflects or absorbs UV rays, helping keep the skin safe from the sun's ultraviolet radiation.
There are two types of ultraviolet radiation: UVA and UVB. Both damage the skin, making it age prematurely and contributing to skin cancer.
UVA are long wavelength rays that penetrate the deeper layers of the skin, where they cause long-term damage – e.g., aging and wrinkles.
UVB rays have shorter wavelengths and are responsible for sunburn. They affect the surface of the skin, causing immediate damage and sunburn, but also long-term harm that can lead to skin cancer.
Most sunscreens protect from UVB but not UVA rays. Those that offer protection from both types of UV rays are called broad-spectrum sunscreens.
No sunscreen, however, offers 100% protection. These products only provide a screen, not a complete block (even though they are also called sunblock). Every sunscreen product lets some of the radiation into the skin and the amount depends on the type of sunscreen.
Types of Sunscreens
We distinguish between mineral and chemical sunscreens based on their ingredients.
Mineral Sunscreen
Mineral or physical sunscreens contain one or both ingredients: zinc oxide and titanium dioxide. They create a protective barrier on the skin, deflecting sunrays before they penetrate the skin.
These products leave a white film when applied, and are more difficult to spread than chemical sunscreens. They come in limited formulations, including pastes, sprays, emulsions, and ointments.
Mineral sunscreens are currently the only products that the FDA considers safe and effective because they are environmentally friendly, do not cause allergic reactions, and are appropriate for people with sensitive skin.
Chemical Sunscreen
Chemical sunscreens absorb UV rays, turn them into heat, and release them from the body. They contain ingredients like oxybenzone, avobenzone, octinoxate, and octisalate.
Chemical sunscreens are popular because they are easier to spread and come in a greater variety of formulations than mineral sunscreens, including oils, lotions, ointments, gels, emulsions, sprays, sticks, and powders.
Many manufacturers today use mineral and chemical ingredients in their formulations, taking the best properties of both types of components.
Who Should Use a Sunscreen?
Anyone over the age of six months should use a sunscreen whenever they leave the house, especially during sunny days. Environmental factors have caused ultraviolet rays to get stronger over the years, so even short periods of sun exposure can cause damage.
If you work near a window or drive for extended periods of time, you should also protect yourself with sunscreen. Windows usually filter out UVB rays, but not UVA.
Clouds don't shield you from UV rays. At least 40% of the sun's ultraviolet radiation passes through on a completely cloudy day and can cause a sunburn.
What Are the Benefits of Sunscreen?
Sunscreen is easily the most important product in our summer skin care routine. The benefits of using sunscreen products include:
Decreased chances of a sunburn
DNA damage prevention
Reduced risk of skin cancer
Delayed appearance of premature wrinkles and fine lines
Decreased risk of age spots and other hyperpigmentation issues
Using a sunscreen every day from an early age may remove the need for anti-aging products in our 20s and 30s because sun exposure is the main cause of premature aging signs.
How to Choose a Sunscreen?
Dermatologists agree that the best sunscreen is the one a person uses. However, apart from appealing to personal tastes, sunscreen needs to provide adequate protection and pass the following criteria:
Provide a broad-spectrum protection. Broad-spectrum sunscreens protect the skin from UVA and UVB rays, decreasing the risk of sunburn and premature aging.
Include a sun protection factor (SPF). An SPF marks the amount of time you can stay in the sun without getting burned. If you use an SPF 30, it means it will take you 30 times longer to burn in the sun than without the factor. Dermatologists recommend using an SPF of at least 30 during the summer, and at least 15 during the winter.
Be water-resistant. Water and sweat remove much of the skincare products we apply unless they are water-resistant. Water-resistant sunscreens work for 40 or 80 minutes, which is clearly marked on the product label.
---
Note: Find more information on how to choose a sunscreen.
---
One of our all-time favorites is Alastin Hydratint Pro Mineral Sunscreen because it ticks all the above boxes, and provides a subtle tint that nicely covers skin imperfections.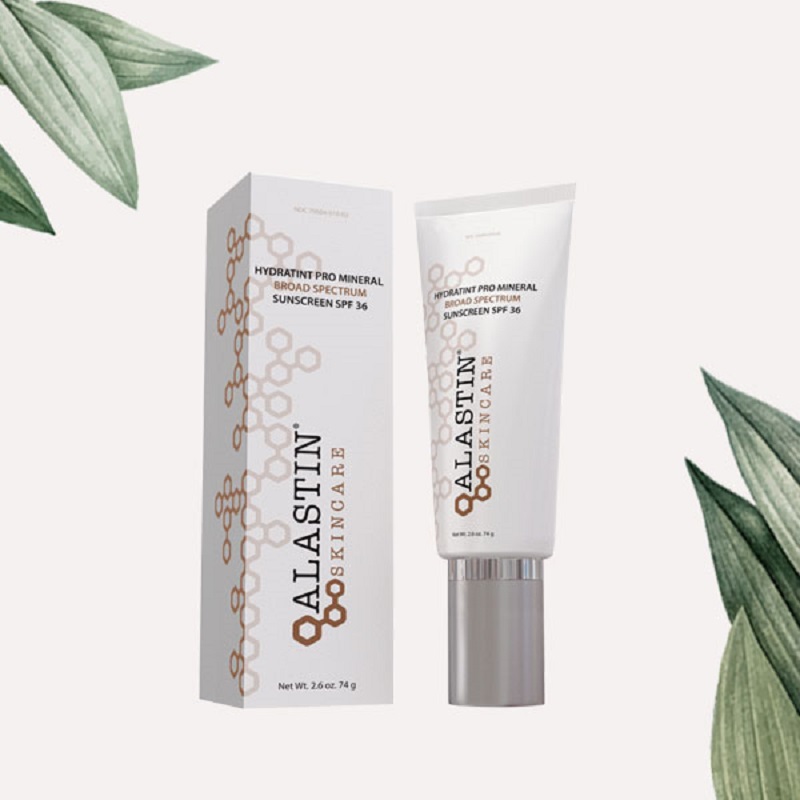 ---
Note: Read our article on 8 best sunscreen products, and find more recommendations based on personal needs and preferences, including sensitive or acne-prone skin, environmental concerns, etc.
---
How to Apply a Sunscreen?
Apply your broad-spectrum product at least 20 minutes before being exposed to the sun to give the product time to bind properly to the skin.
Experts agree that your sunscreen most likely won't give you complete protection for more than two hours, regardless of the product you use. That means you need to reapply it after the time is up.
About six to seven teaspoons or a shot glass of the product is enough for the whole body. Most people use too little product – from a quarter to just half of the amount of product needed for complete protection. To achieve optimal protection, be generous when applying sunscreen.
Spread the sunscreen as uniformly as possible. This might be difficult for the back or parts of the body that sweat more than others. Ask someone for assistance with those hard-to-reach areas, and don't forget to reapply for ongoing protection.
Remember that sunscreen doesn't block the sun's rays but only provides a temporary screen, so avoid staying in direct sunlight for too long.
Is Sunscreen Safe?
According to the FDA, the only safe and effective sunscreen products are mineral based. The institution questions the safety profile of chemical sunscreens because of insufficient data on the effects of the ingredients being absorbed by the body. Until they have conclusive evidence, the FDA continues to advocate using any sunscreen product that is not proven unsafe.
Conclusion
If you can do one thing for your skin today, start using sunscreen. Look for broad-spectrum, SPF 30+ sunscreen products and remember to apply them every day if you want to maintain a youthful and fresh look and lower your risk of skin cancer.