If you're interested in all things beauty, or just browse beauty magazines and portals from time to time, you might have encountered a new concept: Botox Lip Flip. This is a new procedure promising to enhance your lips in an elegant way. But we already have lip fillers, right? And doesn't Botox erase wrinkles? Yes, and yes. Still, don't say no to Botox Lip Flip. It's indeed an innovative procedure worth your attention.
Botox Lip Flip is a non-surgical treatment that can aid in achieving fuller, more beautiful lips. And yes, you're right: you could have relied on fillers so far, but Botox Lip Flip does not fill your lips with a substance such as hyaluronic acid. Instead, it will create a natural-looking pout that you will love! If you'd like to enhance your lips just a little bit, and want to avoid overfilled lips, this might be the perfect procedure for you. So what is a Botox Lip Flip and what should you know about it? We've gathered the facts for you, so read on.
1. What is Botox Lip Flip?
To some, Botox Lip Flip might sound scary: is this a procedure that will literally flip your lip and expose your inner lip? No! Don't worry there. You might know already that Botox is a neurotoxin that relaxes muscles where it is injected. When a small quantity of Botox is injected above the vermillion border of the upper lip, it will gently roll the upper lip upward, resulting in a more visible lip. Again, we're emphasizing, this does not mean that the meaty, wet part of the lip will be exposed. Just a subtle pout to achieve more of a feminine look and fuller lips!
2. How Does Botox Lip Flip Work?
We already mentioned the basics of how Botox works. Because it blocks the signals from the nerves coming into the muscles and prompting them to move, a muscle into which Botox has been injected will relax. In the case of the Botox Lip Flip, an injector will inject a small amount of Botox into the orbicularis oris muscle, just above the upper lip. The muscle will relax and slightly roll upward. This roll creates the appearance of more defined upper lip with more volume!
Additionally, this procedure will allow your lips to stay voluminous when you smile – the upper lip won't disappear!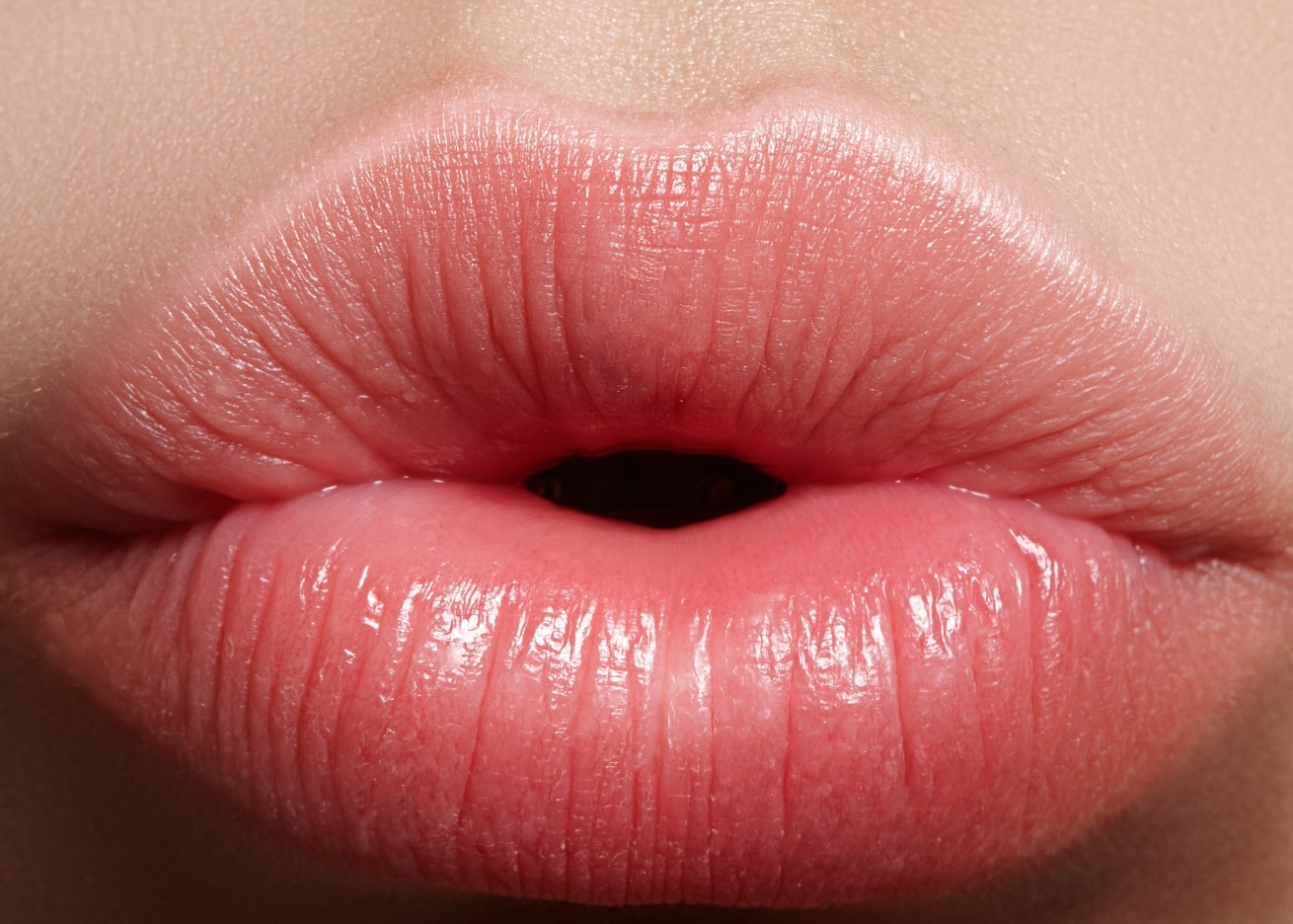 3. How is Lip Flip Different From Fillers?
In most cases, lip fillers use dermal fillers to add volume. With Botox Lip Flip, there is no artificially added volume – it's all your natural pout. What it does is move the lip upward, creating an illusion of fuller lips, all without filler.
That being said, however, Lip Flip is not a substitute for lip fillers, as the two don't really do the same thing. For those who are looking for significant improvement in both volume and shape department, it's possible to combine the two treatments.
4. Is Botox Lip Flip For Me?
You now might be wondering: okay, but how do I know if I should get a Lip Flip? Maybe I'm more of a candidate for a lip filler?
If you're looking for just a subtle improvement, you're probably the candidate for Botox Lip Flip. Here's the rundown:
Botox Lip Flip is for you if…
You want a baby step before you commit to lip filler;
Your upper lip is nowhere to be seen when you smile;
You want your upper lip just a bit more prominent;
You want enhancement in shape, but not added volume;
You want something that lasts for about three months.
You are a better candidate for lip fillers if…
You want more volume;
You are interested in changing the shape of your lips, however slight the change;
You want results that last at least six months.
If you want a combination of these results, it's best to opt for the combination of the two treatments, which we do at Vibrant Skin Bar!
5. How Much Does Lip Flip Last?
Botox Lip Flip offers results that last for about four weeks. The thing with Botox is that it wears off: after a while, the muscle will regain its ability to move, and your upper lip will slowly go back. If you want to maintain your lip flip, you will be required to come in for a treatment again.
If you opt for the Botox Lip Flip and filler combo, fillers will last longer – most of them 6 to 12 months – but you will be coming in for a Botox touch-up between your filler treatments.
6. How Much Does Lip Flip Cost?
Botox Lip Flip is on the cheaper side when it comes to lip enhancement treatment. Here at Vibrant Skin Bar, you can get it for $80–$120 per procedure. It's very affordable comparing to fillers, which usually cost hundreds of dollars. Don't worry, though – it doesn't mean Lip Flip is a bad, cheap treatment – its low cost is due to a minimal amount of Botox being used.
Keep in mind that this is not a one-off procedure, so if you like your results, you'll have to repeat the treatment after about three months.
Important:
Take advantage of our exclusive Lip Flip Friday! If you purchase a filler and come in on a Friday to have it done, you get FREE Botox Lip Flip !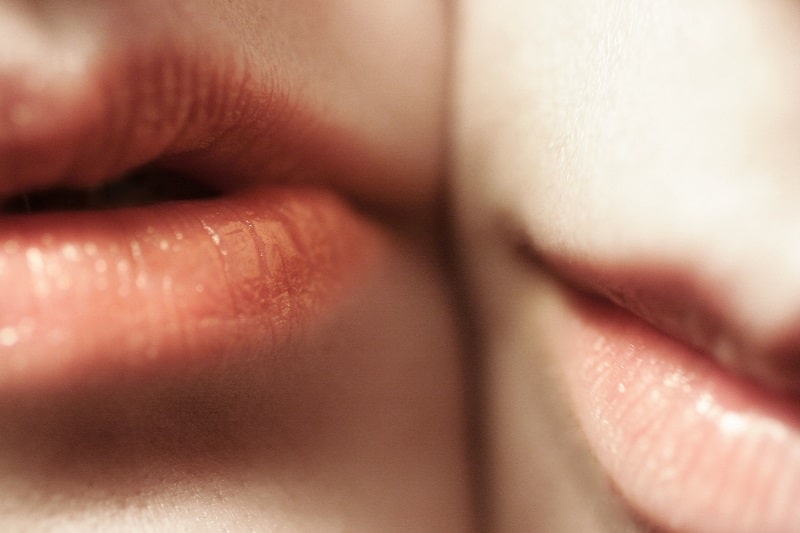 7. How Long Is The Procedure?
As with any other injectable – very quick! The majority of your time in the clinic will be spent in consultation with your injector, who will ask you about your medical history and your wishes when it comes to the procedure. They will also explain what they are going to do. You will get a little numbing cream on the injection site, then your injections, and that's it! You can practically go out of the clinic and go about your day.
8. How Should I Prepare for Botox Lip Flip?
Botox Lip Flip doesn't require any special preparation. You shouldn't have any active cold sores – if you do, please postpone your treatment.
We usually advise our patients to refrain from alcohol and aspirin a few days before the procedure to reduce the chance of swelling and bruising.
9. When Will I See Lip Flip Results?
It takes several days for Botox to kick in. After a week, you'll be seeing your new beautiful pout every time you smile at yourself in the mirror!
It's very likely that you won't need any special recovery. You can minimize the chance of bruising and swelling by not drinking before nor after the treatment, but should it happen, it will resolve quickly, in a few hours.
10. Are There Any Side Effects?
Most of regular Botox patients don't experience any side effects, and the same goes for Botox Lip Flip.
The weakening of the muscle contraction may prevent you from drinking from a straw. This of course is a good thing because drinking from a straw creates wrinkle around the lip.
As always, it's important to know who your injector is and what her or his qualifications are. Someone being experienced in doing Botox treatment does not mean they are equally experienced in Botox Lip Flip. If you're in the Phoenix or Scottsdale area, we invite you to Vibrant Skin Bar, as we've been trained and certified and have many happy clients who love their Lip Flip results!
Generally, even if you're from a land far away, always, always work with a provider who is experienced and well-trained. You want someone who has the perfect knowledge of anatomy and skill to work with Botox around the lips to achieve desired results. That is your insurance to get the lips you've always wanted!
Botox Lip Flip is a wonderful procedure that won't cost you a fortune but will still work wonders with the shape and fullness of your lips. It can be a great alternative or an add-on to fillers, so find a provider whose work you will love!