Among the diverse range of filler brands on the market, Revanesse Versa fillers have established themselves as a safe and effective way to achieve rejuvenated skin and enhanced facial features.
This article explains the benefits of Versa fillers, the treatment's potential side effects, and the results you can expect.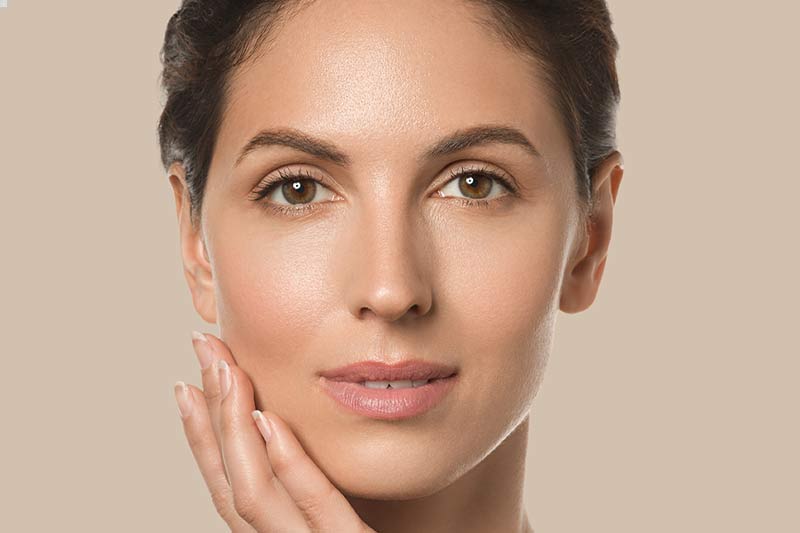 What Is Versa?
Revanesse Versa is an FDA-approved dermal filler made up of hyaluronic acid (HA). HA is a naturally occurring polysaccharide with extreme water-binding properties. It is responsible for maintaining hydration, plumpness, and skin elasticity.
Versa's distinguishing feature is that the hyaluronic acid molecules contained in the injectable are perfectly spherical and uniform. Because of this, the body rarely reacts to them adversely, they cause less swelling, and the results are smooth and soft.
---
Note: Learn about the differences between Versa and Juvéderm.
---
What Is Versa Used For?
Versa filler is FDA-approved to treat the following areas:
Versa is also used in off-label procedures to treat:
Versa is considered to be one of the best solutions for the non-surgical treatment of wrinkles. It is recommended for people who are at least 21 years old, not currently pregnant or breastfeeding, and are looking to enhance their natural beauty by preventing premature aging signs.
Versa Results and Longevity
Versa fillers provide instant results. However, it can take 2 to 4 weeks for the final results to appear.
The longevity of Versa fillers depends on each patient, their age, genetics, skin elasticity, and how pronounced the wrinkles are. In most cases, Versa results will last up to 1 year with occasional touchups, as recommended by your medical professional.
Benefits of Versa Fillers
Revanesse Versa fillers are loved by patients and experts because they provide the following benefits:
---
Note: Learn more about the process of dissolving lip fillers.
---
Versa Filler: Risks and Side Effects
As with any injectable, there are some risks associated with Versa fillers. These can be prevented by getting the treatment from a skilled and licensed medical professional.
---
Note: Learn how to prevent bruising after lip and cheek filler.
---
How Much Does Versa Cost and Where to Get It?
If you are looking for a Versa treatment in the Phoenix area, the cost of one syringe of Versa is $649 at Vibrant Skin Bar.
Conclusion
With its innovative manufacturing process that guarantees uniformity and precision of the hyaluronic acid molecules, Versa fillers offer a remarkable solution for those seeking to restore volume, smoothness, and youthful vitality to their skin.
If you're looking for a dermal filler treatment in the Phoenix area, visit Vibrant Skin Bar. Our team of experts has years of experience safely revealing your natural beauty.