CoolSculpting is a popular non-invasive fat reduction treatment. It uses fat-freezing technology (cryolipolysis) to destroy fat cells and reduce fat in the target area by up to 25%. The benefits of CoolSculpting are:
It is FDA-approved.
It requires no downtime.
The side effects are usually mild or non-existent.
It is a quick, walk-in procedure.
It is safer than liposuction.
The results are permanent (with a moderate diet and regular exercise).
The treatment may not fit everyone's budget. It is less expensive than liposuction per session, but patients who require more sessions and live in a high-end area need to set aside several thousand dollars for the treatment. However, most patients find the effects are worth the high price tag.
Let's see which factors influence the total cost of a CoolSculpting treatment and how much it may cost you for different treatment areas.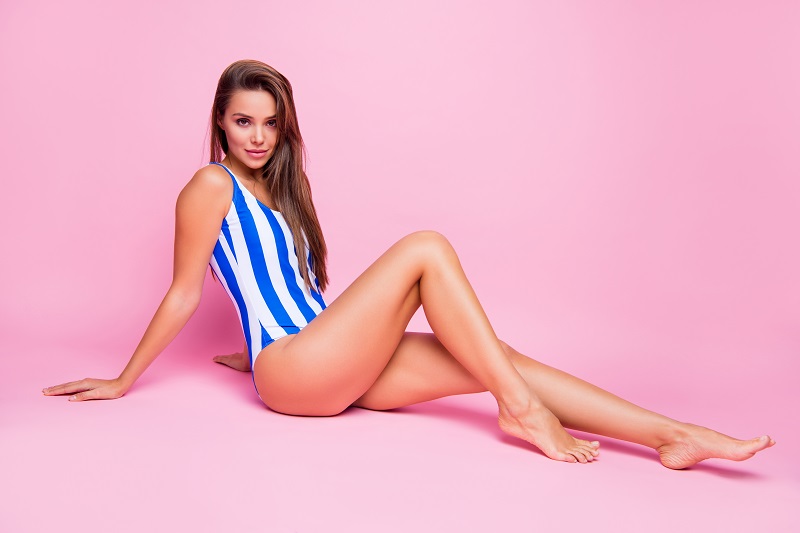 How Much Does Coolsculpting Cost?
CoolSculpting manufacturers state on their official website that CoolSculpting costs "anywhere between $2,000 and $4,000 for a personalized treatment plan." However, according to data by the American Society of Plastic Surgeons, the average cost of fat reduction procedures, including CoolSculpting, was $1,437 in 2020.
The cost of a CoolSculpting session largely depends on the medical provider's expertise and their clinic's location. The second important factor is size of the treatment area and the amount of fat present, because this determines how many sessions are required.
Vibrant Skin Bar is located in Phoenix, Arizona, and has a team of highly skilled medical professionals with years of experience providing CoolSculpting treatments.
One CoolSculpting session at VSB costs $900. The total cost of a CoolSculpting treatment depends on how many treatments the patient needs. The medical provider examines the patient during consultation before the treatment and creates a personalized plan based on the patient's unique needs.
Here's a breakdown of the potential costs a patient can expect depending on the treatment area.
CoolSculpting for Bra Fat (Back Fat)
Bra fat is notoriously difficult to remove. There aren't any targeted exercises that successfully sculpt and contour this area, so patients turn to CoolSculpting. Providers typically use the CoolAdvantage Petite applicator to treat bra fat. This applicator is designed to fit smaller areas, targets fat with pinpoint precision, and is easy to handle.
Patients usually see the desired results after one or two CoolSculpting sessions.
That means that the total cost of CoolSculpting for bra fat at Vibrant Skin Bar may cost you $900-1800.
CoolSculpting for Inner and Outer Thighs
Inner and outer thighs are treated separately because the type of fat in these areas is different and requires two kinds of applicator. The inner thighs are usually softer and are treated with the CoolAdvantage Petite. The outer thighs require an applicator specially designed to target harder fat and larger areas, such as the CoolSmooth PRO.
A patient who wants to reduce the fat on their thighs needs at least four sessions during one treatment – two for their inner and two for their outer thighs.
That means that the minimum total cost for treating inner and outer thighs at Vibrant Skin Bar is $3600. If the patient has a substantial amount of fat in this area, they may need more than one treatment.
Thighs are among the most popular CoolSculpting areas because the procedure visibly tightens and sculpts legs, and the results are permanent.
CoolSculpting for Love Handles
Patients who want to get rid of their love handles typically require two sessions, one for each side. The total cost of the procedure at Vibrant Skin Bar amounts to $1800.
The CoolSculpting machine at VSB can use two different applicators at the same time, so the treatment for love handles takes only 35 minutes. The providers usually use the CoolAdvantage Plus applicator for love handles because it is specially designed for bulky areas.
Patients love the procedure because it effectively reduces the fat on their flanks and enables them to slide into their favorite (two sizes smaller) jeans.
CoolSculpting for Upper Arms
Upper arms are another tricky area. Diets and exercises usually can't do much for the lumpy fat under the arms, which discourages people from wearing arm-revealing clothes.
CoolSculpting for arms can help patients who are within their optimal weight and need to reduce the fat in that area, but it can't help with sagging skin.
Patients typically need two CoolSculpting sessions, one for each arm. The total cost at Vibrant Skin Bar is $1800.
CoolSculpting for Upper and Lower Abdomen
The abdomen is the most popular treatment area for men and among the most popular for women. Fat quickly accumulates in the abdomen and is difficult to remove. Different applicators are used for belly fat, depending on the size and shape of the treatment area.
Patients typically require several sessions to reach their belly fat reduction goals. Some patients are able to achieve six-pack abs with two or three sessions.
At Vibrant Skin Bar, you can expect the total cost of CoolSculpting for belly fat to amount to a few thousand dollars.
---
Note: Read our article and find out more about CoolSculpting for men.
---
Reduced Costs
Vibrant Skin Bar offers an attractive CoolSculpting package for patients who want to treat several areas or have significant fat deposits and need more sessions for a single area.
The package of six CoolSculpting cycles at Vibrant Skin Bar costs $3600, saving you $300 per session!
If you're not sure how many sessions you need, schedule a consultation with the experts at Vibrant Skin Bar to discuss your options, desires, and the best strategy to achieve your new, sculpted look.
Conclusion
CoolSculpting has revolutionized the beauty industry. People who put a lot of effort into reaching their ideal body image but without much success can now achieve their desired results quickly with this safe and painless procedure. The treatment comes at a steep price, but most patients agree it is absolutely worth it.