The skin is our first defense against harmful elements in the environment. Excessive exposure to pollutants, UV rays, and even hormonal changes cause the skin to develop premature aging signs such as wrinkles, sagging skin, and dark spots.
This article explains why dark spots form, how to treat them, and what we can do to reduce the appearance of hyperpigmentation.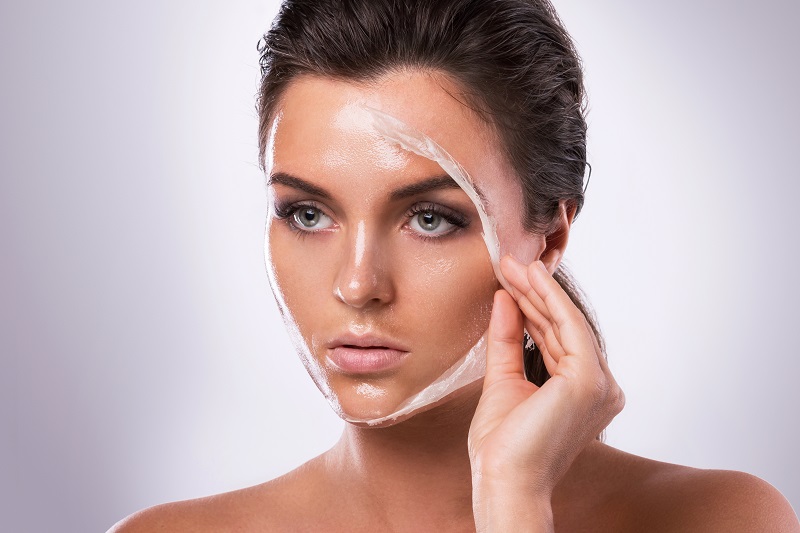 Causes of Dark Spots
Dark spots (also known as sunspots or liver spots) are flat patches of darker skin that usually appear when we expose ourselves to UV rays for extended periods. Unlike a tan, these dark patches do not go away.
The sun emits UV rays which cause skin damage. A tan is the result of the skin trying to protect itself by producing melanin, a dark pigment. Extended exposure causes an overproduction of melanin, a condition called hyperpigmentation. Because it is the most exposed to the sun, the skin on our face is the most prone to developing dark spots.
Patches of darker skin don't only appear because of sun exposure. They can also be caused by hormonal changes, acne scars, inflammation, and aging.
How to Get Rid of Dark Spots on Facial Skin
Fortunately, the cosmetics industry offers several solutions for dark spots. The treatments are generally safe for healthy people and solve the problem of dark spots to varying degrees, depending on the severity of the skin concern and the patient's goals.
Prescription Creams and Serums
Dermatologists prescribe topical creams that contain active ingredients which help lighten dark spots. Depending on the formulation, these products contain the following substances:
Hydroquinone – This substance is only available by prescription. Topicals with hydroquinone should be used with caution and only for a time period because of potentially severe side effects. The Vibrant Skin Bar skin experts do not recommend using products with this ingredient.
Tretinoin – This compound is a derivative of vitamin A. It blocks melanin production, increases cell turnover, and lightens the skin, diminishing dark spots. Products with tretinoin make the skin more sensitive to sun rays, so it is important to apply sunscreen after use.
Only apply these products as instructed by your dermatologist. Discontinue use if you experience skin irritation or other side effects.
OTC Topical Products
Some over-the-counter creams and serums use pharmaceutical-grade botanicals that brighten facial skin and provide an effective solution for dark spots. They are safer than hydroquinone and tretinoin products and are suitable for all skin types.
Laser Treatments
OTC or prescription products can take 6-12 months to lighten dark spots and sometimes a patient needs to try a more invasive cosmetic procedure such as laser therapy and chemical peels to produce the results they desire. Laser treatments break up melanin in the skin, allowing the body to absorb it resulting in lightened skin tone in the affected areas. Laser treatments require several sessions and may cause redness, pain, swelling, scarring, and discoloration.
Chemical Peels
Skin experts recommend chemical peels as an effective solution for dark spots. Chemical peels involve the use of substances such as glycolic, salicylic, and lactic acid to exfoliate the skin's top layer. Once the surface skin is removed, soft, even-toned skin appears.
Like laser therapy, a patient needs several treatments for the best results. Potential side effects include skin irritation, inflammation, scarring, and discoloration.
---
Note: Learn whether a chemical peel or laser treatment is better for your skin.
---
Microdermabrasion
Microdermabrasion involves using an abrasive device that removes the skin's top layer, revealing a more even-toned complexion. It is a gentler procedure than laser and chemical peels and typically requires at least six treatments. For the treatment of dark spots, it is used in conjunction with lightening serums to help exfoliate the surface of the skin for better product penetration.
DIY Home Solutions
Anecdotal evidence suggests some home remedies can improve the appearance of dark spots. Recipes include applying kitchen ingredients on the affected skin, such as lemon juice, aloe vera gel, green tea, apple cider vinegar, milk, etc.
There is little research to confirm the success and safety of these solutions and certain concentrations of these ingredients can cause surface burns and induce hyperpigmentation. We do not recommend using these ingredients at home for skin lightening and it is important to always consult with your doctor before opting for any DIY solution.
How to Prevent Dark Spots on the Face?
The best way to prevent hyperpigmentation issues is to use sunscreen whenever you leave the house. Skin experts recommend sun protection even in the winter and on cloudy days.
Sunscreen products that provide the best protection against UV radiation have a sun protection factor (SPF) of at least 30, they protect against both UVA and UVB rays, and are water-resistant.
Conclusion
Most sun-induced hyperpigmentation spots are harmless, but many patients want to remove them for aesthetic reasons. Some topical products and cosmetic treatments successfully fade dark spots, but they require patience.
If you need help treating hyperpigmentation on your face, contact our skilled team at Vibrant Skin Bar to help you choose the right treatment plan. In the meantime, avoid direct sunlight and always use sunscreen!