Similar in name, microdermabrasion and microneedling are cosmetic procedures that treat similar skin concerns using different technologies. Let's see how they work, what to expect from the treatments, and how to choose between them.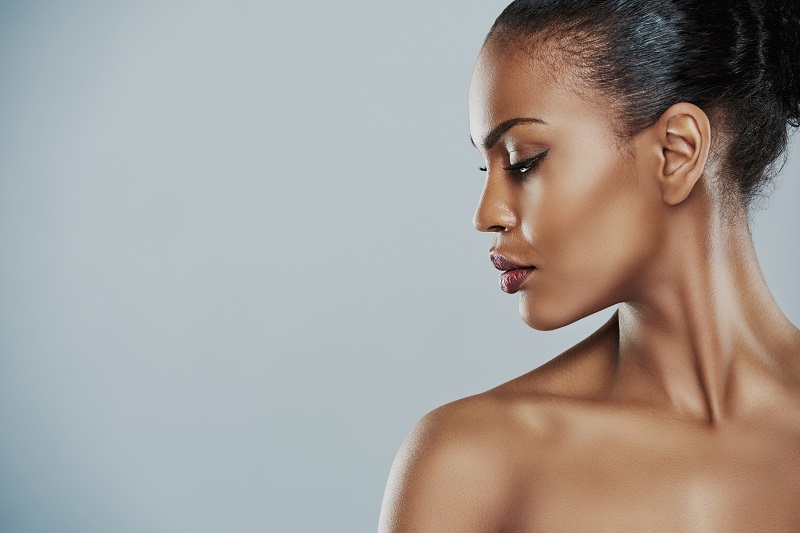 What Is Microdermabrasion?
Microdermabrasion is a non-invasive cosmetic treatment that uses mechanical abrasion to resurface the skin's top layer. It was introduced in 1985 as a less aggressive procedure than dermabrasion and chemical peels.
How Does It Work?
Microdermabrasion involves using a wand-like device to "sandpaper" the skin's top layer. The device exfoliates the skin by spraying tiny crystals (usually aluminum oxide) on the skin's surface or by scraping off dead cells using a rough-textured diamond tip.
The exfoliation results in brighter, more even-toned skin. The mildly abrasive process also stimulates the body to produce more collagen, gradually improving the skin's texture and helping to reduce acne scars, wrinkles, large pores, and hyperpigmentation.
Microdermabrasion is an excellent standalone procedure, but it can also be combined with laser, chemical peels, microcurrent, and other cosmetic treatments.
Procedure
The procedure is painless and doesn't require numbing cream. The medical provider first cleans the patient's skin. They then move the microdermabrasion handpiece across the patient's skin in all directions to rub off dead cells and impurities. The device's built-in vacuum removes the crystals, dead cells, and impurities. Alternatively, a washcloth is used.
Many providers apply serums after the procedure because exfoliation improves the penetration potential of active ingredients. The serums applied after microdermabrasion usually contain vitamins C, E, and A.
One microdermabrasion session lasts 15-60 minutes, depending on the treatment area size, and patients usually require at least six treatments spaced several weeks apart to achieve desired results.
---
Note: Learn how to rejuvenate aging skin with microdermabrasion and other cosmetic treatments.
---
Recovery
Microdermabrasion is among the gentlest cosmetic procedures and requires little to no downtime. Common side effects include a feeling of tightness, redness, and swelling, which disappear after a few days. Avoid scratching the treatment area, tanning and hot baths for at least one week, and strenuous physical activity for 24 hours.
Cost
Microdermabrasion costs vary depending on the patient's skin concern, desired effects, and the medical provider's experience. According to the American Society of Plastic Surgeons, the average cost of a microdermabrasion session in 2020 was $167.
What Is Microneedling?
Microneedling is a non-invasive cosmetic treatment that appeared after microdermabrasion. It also treats various skin concerns by stimulating collagen production. However, instead of using crystals or a diamond-encrusted tip for mechanical abrasion, microneedling involves making tiny punctures on the skin's surface.
How Does It Work?
Microneedling uses a handheld device with hundreds of tiny needles to make controlled wounds on the skin's surface, triggering the body's healing mechanism and increasing collagen production. The result is a gradual improvement in skin tone and texture and an alleviation of conditions such as wrinkles, acne scars, hyperpigmentation, large pores, stretch marks, and hair loss.
To deliver more effective results, skin experts often combine microneedling with treatments such as radiofrequency and LED light therapy.
Procedure
Microneedling is more painful than microdermabrasion, and medical providers typically apply a numbing cream on the treatment area after cleansing the patient's skin. They move the microneedling device over the patient's skin in all directions for approximately 20 minutes, causing controlled injury. Finally, they apply a serum with anti-aging ingredients such as hyaluronic acid and growth factors to take advantage of the skin's increased absorbency.
Recovery
Microneedling usually causes redness, swelling, and bruising in the treatment area, side effects that disappear after up to two weeks. The procedure doesn't involve serious complications and is considered safe for healthy adults. Avoid tanning, strenuous physical activity, and applying pressure to the treated area to minimize side effects.
Cost
At Vibrant Skin Bar, one microneedling session costs $300. The total cost depends on the number of required treatments.
Pros and Cons of Microdermabrasion
The effectiveness of a microdermabrasion treatment varies depending on the severity of the patient's skin concern. Review the treatment's pros and cons to evaluate its potential in resolving your cosmetic issue.
| Microdermabrasion Pros | Microdermabrasion Cons |
| --- | --- |
| One of the safest, gentlest cosmetic procedures | Requires at least six treatments for meaningful results |
| Suitable for all skin types and tones | Requires maintenance treatments |
| Provides a range of benefits, from reduced wrinkles and scars to softer skin and more even skin tone | Can't treat deep wrinkles and folds |
| Causes mild, short-lived side effects | Can't treat sagging skin |
| A quick and convenient procedure | Not suitable for pregnant women and people with active acne, skin conditions (e.g., eczema, rosacea), and cold sores |
Pros and Cons of Microneedling
The table below highlights the advantages and disadvantages of microneedling.
| Microneedling Pros | Microneedling Cons |
| --- | --- |
| Suitable for all skin types and colors | The results appear slowly |
| Provides a range of benefits, from reduced wrinkles and scars to sagging skin | More invasive than microdermabrasion |
| A low-risk procedure | Not suitable for pregnant women and people with bacterial infections, skin conditions, and bleeding disorders |
| Quick and convenient | |
| More affordable than laser, Botox, and dermal fillers | |
Microdermabrasion vs. Microneedling: How to Choose?
Microdermabrasion and microneedling treat similar cosmetic issues. Microneedling is slightly more aggressive and causes more pain but delivers longer-lasting results and can help with skin laxity. Both procedures are low risk, approved by the FDA, and considered safe when performed by experienced medical providers.
The best way to choose between the two treatments is to let your trusted skin expert evaluate your goals and recommend the most effective treatment plan.
Conclusion
Microdermabrasion and microneedling are popular non-surgical treatments that address various skin concerns caused by aging and sun damage. Both treatments provide impressive results after several sessions.
Book a free consultation with the Vibrant Skin Bar team to determine which treatment better fits your needs.