Botox is a cosmetic injectable primarily used to smooth wrinkles in the upper face. The FDA also approved Botox for the treatment of the forehead, crow's feet, and between the eyebrows areas. However, the treatment's safety profile and impressive results have prompted skin experts to expand its application to other facial areas. Today, Botox is widely used as an alternative to nose surgery.
This article explains how nose Botox works and what to expect from the treatment.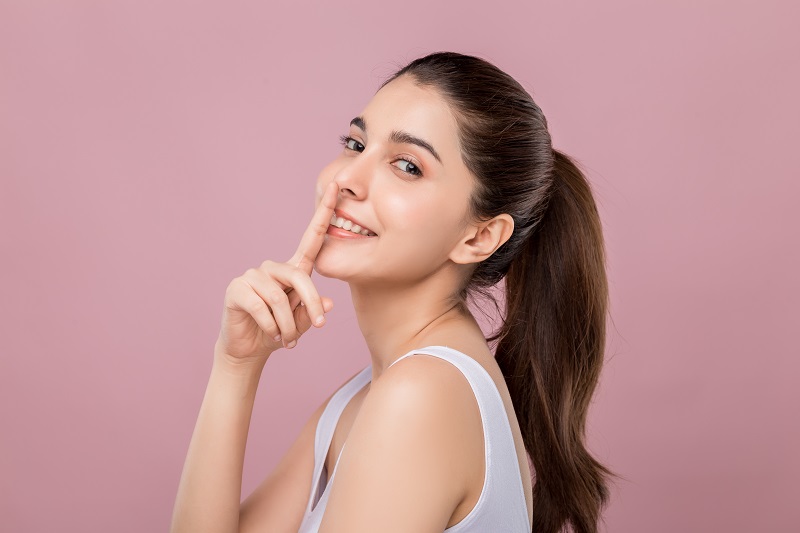 What Does Botox on the Nose Do?
Botox is a neurotoxin that relaxes muscles. Injected around the nose, it addresses aesthetic issues such as:
Drooping nasal tip - The medical provider injects Botox in the muscle which pulls the nose tip down called depressor septi nasi. The injection lifts the nasal tip to provide a more perky, cheerful look.
Nose wrinkles or bunny lines - These are diagonal lines that spread sideways from the bridge of the nose. They form after years of pronounced facial expressions, such as frowning, squinting, and laughing. Botox is injected into the nasalis muscle around the sides of the nose to reduce muscle contraction and smooth nose wrinkles.
Nasal flare - Some people's nostrils widen excessively when they smile. Botox reduces nasal flare by relaxing the dilator naris posterior muscle, which pulls the nostrils laterally.
The medical provider needs to assess a patient in person to determine if Botox is a viable option for the candidate.
What Can You Expect from the Procedure?
Botox is a quick and painless procedure with predictable results. The medical provider cleans the treatment area, applies a numbing cream if necessary, and injects the neurotoxin into the nose muscles.
The procedure takes less than 30 minutes and doesn't require downtime.
Nose Botox Results
The results of nose Botox usually appear within three to seven days and last up to six months. Patients who don't notice a satisfactory change in their appearance two weeks after the treatment can request a touch-up session.
Patients who want to change the shape of their nose or add volume to their nose structure can combine Botox with dermal fillers for more pronounced results.
Nose Botox Side Effects
Nose Botox side effects are rare, mild, and disappear quickly. They include redness, swelling, bruising, and discomfort.
Nose Botox Cost
At Vibrant Skin Bar, one unit of Botox costs $12.50. The number of required units and the total cost of the treatment depends on the size and strength of the patient's muscles and desired results.
Medical providers typically use 2-6 units of Botox to relax the muscles causing a drooping nasal tip, 6-10 units of Botox for bunny lines, and 4-12 units for nostril flaring.
Conclusion
The muscles that weigh the nose structure down can give a grumpy, tired look. Nose Botox temporarily resolves these aesthetic issues, subtly transforming the patient's expression to a happier, more youthful one. Contact Vibrant Skin Bar to try this safe, popular alternative to plastic surgery.