Botox or dermal fillers – which one will you choose? Both Botox and fillers are minimally invasive, non-surgical injectable treatments that flat out your wrinkles and fine lines. But that's where the similarities stop. Botox and fillers work very differently on achieving a younger look, and they also differ in the areas they treat.
Botox is generally used for dynamic wrinkles and dermal fillers for static ones. We'll explore what it means and why you should use one or another.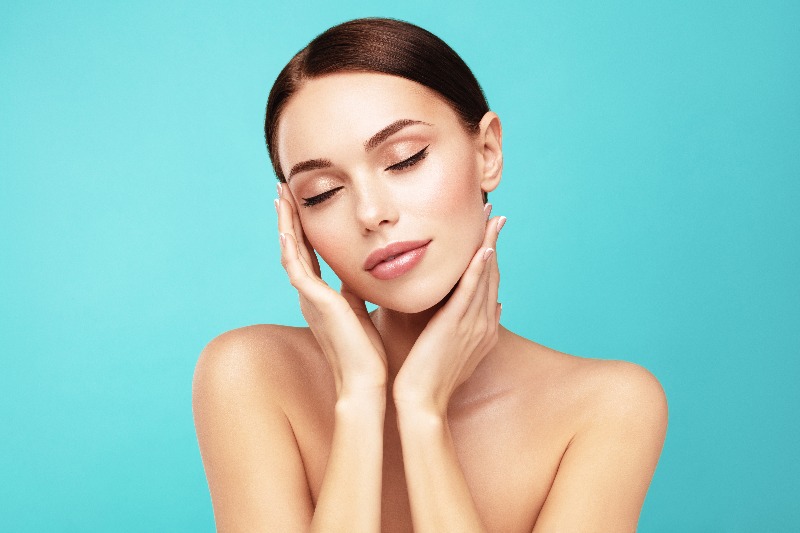 Botox vs. Fillers: The Main Differences
The following table sums up the main differences between Botox and dermal filler treatments.
| | BOTOX | DERMAL FILLER |
| --- | --- | --- |
| What is it? | Injection of the Botulinum toxin. | Injection made of hyaluronic acid, calcium hydroxylapatite, or poly-L-lactic acid. |
| What does it do? | Freezes muscles that cause repetitive movements resulting in wrinkles. | Fills in wrinkles and gives volume to thinning skin. |
| Which areas does it treat? | Dynamic wrinkles on the forehead, around the eyes, and between the brows. | Static wrinkles and thinning skin in the lower part of the face (lips, cheeks, around the mouth). |
| Recovery time after treatment | No downtime after the procedure. | Up to two weeks. |
| How long do the effects last? | Three to four months. | Up to 18 months. |
| Potential side-effects | Bruising, swelling, numbness, eye redness and irritation, drooping eyelids, headaches. | Bruising, redness, sores, scarring, swelling, numbness, itching, allergic reaction, blindness. |
Botox Features
Botox is a purified toxin called Botulinum toxin created by the bacteria Clostridium botulinum. This toxin's main use in medicine and the cosmetics industry is to freeze muscles when injected. This feature of the toxin has proved extremely useful in treating some muscular disorders, but also wrinkles.
How Does It Work?
When our facial muscles move too much, those movements add up and create wrinkles and folds over time. They are called dynamic wrinkles.
Botox injections block nerve signals to the muscle where they are injected, temporarily paralyzing the muscle underlying the wrinkle you want to treat. As a result, the skin covering the muscle flattens out.
Which Areas Does Botox Treat?
Botox is FDA-approved to treat moderate to severe horizontal lines on the forehead, moderate to severe crow's feet, and moderate to severe frown lines between the eyebrows (so-called the "11"). These dynamic wrinkles appear due to frowning, squinting, laughing, and other repetitive facial expressions.
Botox Benefits
The effects of Botox are visibly reduced or fully smoothed out wrinkles. Botox treatments are minimally invasive, and there is no recovery time after the procedure. The side effects are rare and moderate. If they appear, they usually don't last long.
Botox Drawbacks
Botox is not a permanent treatment. Its effects last for three to four months, after which you need a new treatment.
Filler Features
With age, our skin loses collagen, elastin, becomes thinner, and starts to sag. This thinning usually happens in cheeks, lips, and around the mouth – the lower part of the face. That's where static wrinkles appear. Dermal fillers are injectables that can soften or erase static wrinkles.
How Do They Work?
Dermal fillers are injections made from different temporary or permanent materials, such as hyaluronic acid, calcium hydroxylapatite, or poly-L-lactic acid that build collagen. Different fillers have different formulations and can treat a variety of issues. They offer fullness and volume to different facial areas and smooth out wrinkles. Their effects last up to 18 months.
Which Areas Do Dermal Fillers Treat?
Dermal fillers plump up thin lips, enhance or fill in cheeks, fill in or soften scars, and fill in or soften static wrinkles.
Filler Benefits
The effects of dermal fillers are stunning. Fillers noticeably enhance facial features, replace lost volume, and smooth out wrinkles. They are minimally invasive and last longer than Botox.
Dermal fillers are reversible and can be dissolved if the patient wants.
Filler Drawbacks
Though they last longer than Botox, dermal fillers are also temporary and require new treatments after the effects wear off.
If performed by non-professionals, dermal fillers can produce unattractive results: unevenly filled lips, swelling, bruising, and in very rare cases, dangerous complications such as embolism.
Botox vs. Fillers: Which One to Use
Botox and fillers work differently and treat different areas.
Botox freezes muscles to stop moving, usually in the upper face. This prevents repetitive facial motions that result in dynamic wrinkles. Botox offers a smooth effect for as long as the muscle is paralyzed, which is around three months.
Dermal fillers are made of substances that give volume and plumpness to areas where volume has decreased due to aging-induced thinning of the skin. These areas are static wrinkles in the lower face. Fillers can also be used to enhance features, such as lips and cheeks.
Since Botox and fillers are used to address fundamentally different issues, we cannot say one is better than the other.
Botox and fillers cannot be used interchangeably because they tackle different things. However, they CAN work together!
Have you heard of the Botox Lip Flip? It's a procedure where a tiny amount of Botox is injected into the muscles around the upper lip, causing it to curl slightly upwards. This results in fuller, more feminine lips that stay that way until Botox wears off. For even better results, Botox Lip Flip can be combined with a filler.
Here at Vibrant Skin Bar, we offer the unique Lip Flip Friday: for every dermal filler in your lips that you do on a Friday, we'll add a complimentary Botox Lip Flip!
Conclusion
Botox and dermal fillers are among the most popular cosmetic treatments for minimizing wrinkles and enhancing facial features. They treat different areas, so they are best used in combination. The procedures are minimally invasive, with little to no recovery time and rare side-effects. To avoid the risk of unwanted results, book the procedure with a licensed, experienced clinician.