Many of us have been living Groundhog Day for the past pandemic year. Luckily, summer is coming to shake things up. Even if we still have to wear masks indoors, we can enjoy the outdoors mask-free.
However, there's a catch: long, sunny days are great for our psyche, but they pose a challenge for our skin.
Before summer hits, check out the skincare tips below to help you protect your skin from heat, humidity, and pollutants.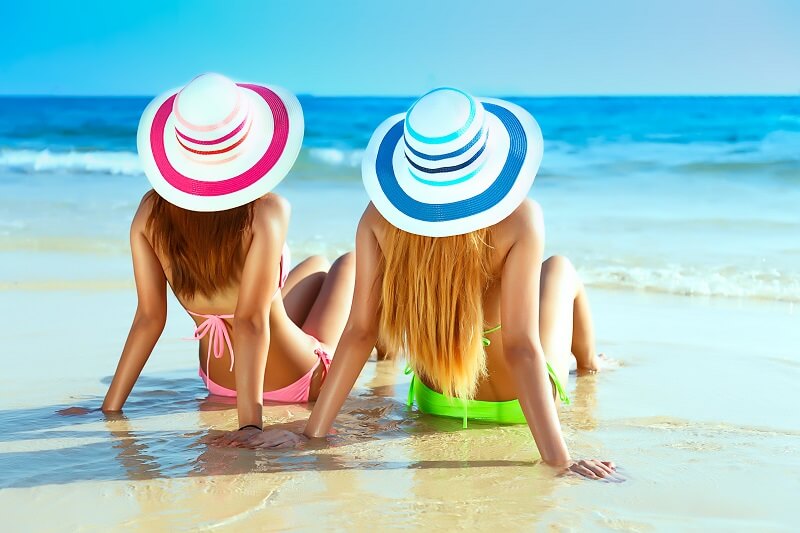 How Does Summer Affect Your Skin?
Summer weather requires a special skincare routine. To choose the right products and treatments for the summer, you need to know how hot air and humidity affect your skin. For instance:
High temperatures and moisture in the air open the pores, making the skin more susceptible to damage from oxidants.
Intense UV rays cause redness and burns, even with sun protection.
Sun exposure increases wrinkle formation, skin discoloration, and other aging signs.
Heat increases sebum production, leading to greasy skin and acne breakouts.
Warm weather dictates more frequent leg shaving, which may result in irritated skin, ingrown hairs, and razor burn.
Now that you know how summer weather affects your skin, let's look at some ways to prevent this damage.
8 Summer Skin Care Tips to Follow
The following are general summer skincare guidelines for all skin types. Where necessary, we modified the tips to include special instructions for dry, sensitive, or oily skin.
1. Use Sunscreen Regularly
Many of us love tanning. But any change in our natural skin color is actually a sign of skin damage. Apply sunscreen every day to your face, neck, hands, and other exposed parts of your body. Using the right product will help protect you from damaging sun rays that may cause wrinkles, discoloration, melasma, and even skin cancer.
But what's the right product?
Mineral-based sunscreens are better than chemical ones for many reasons. They are healthier, and they don't absorb UV light. They also cover the whole UV spectrum. Products labeled with SPF often protect against UVB that causes skin cancer but don't offer protection against UVA that causes skin aging.
Look for sunscreen products containing zinc oxide or titanium dioxide because these ingredients protect skin from UVA and UVB rays.
Suntegrity Natural Mineral Body Sunscreen is a great choice of sunscreen for the body because it contains 20% zinc oxide. It also has hydrating agents like green tea extract and cucumber extract that are perfect for the summer when we sweat and lose moisture.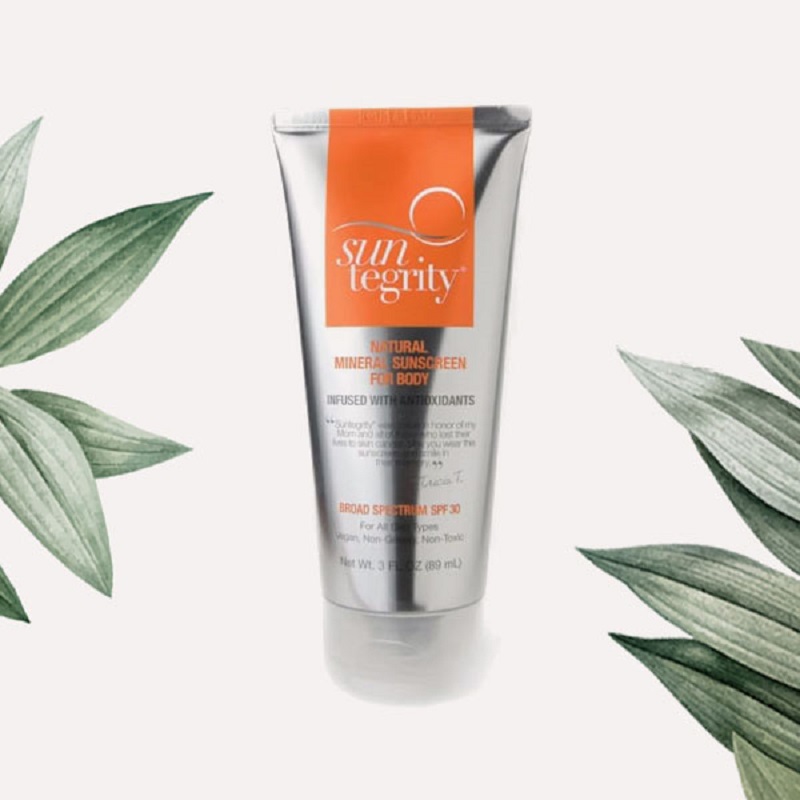 Elta MD UV Daily is an excellent sunscreen for the face because it contains hyaluronic acid that boosts moisture retention and smooths fine lines. It's lightweight and clear, so it's suitable to wear under makeup.
For a more elegant solution with a hint of color to even up your skin tone, skinbetter has an innovative solution called Tone Smart SPF 68. It contains both zinc oxide and titanium dioxide. The sunscreen offers protection against blue light, pollution, and infrared radiation and provides 80-minute water resistance.
2. Clean Your Face with Gentle Cleansers
Cleansing is one of the most important steps in a skincare routine, and doubly so in the summer. Heat and humidity open the pores, while increased sweating and impurities in the air block them. This leads to acne, uneven skin tone, and wrinkles.
Cleansing twice a day is essential for keeping the pores clean. Use gentle, soft, and nourishing cleansers in the summer that dissolve skincare products but don't strip your skin of essential oils.
This Facial Cleanser by SkinMedica is strong enough to remove excess oil, makeup, and environmental pollutants, but is also very hydrating and refreshing. It's suitable for all skin types.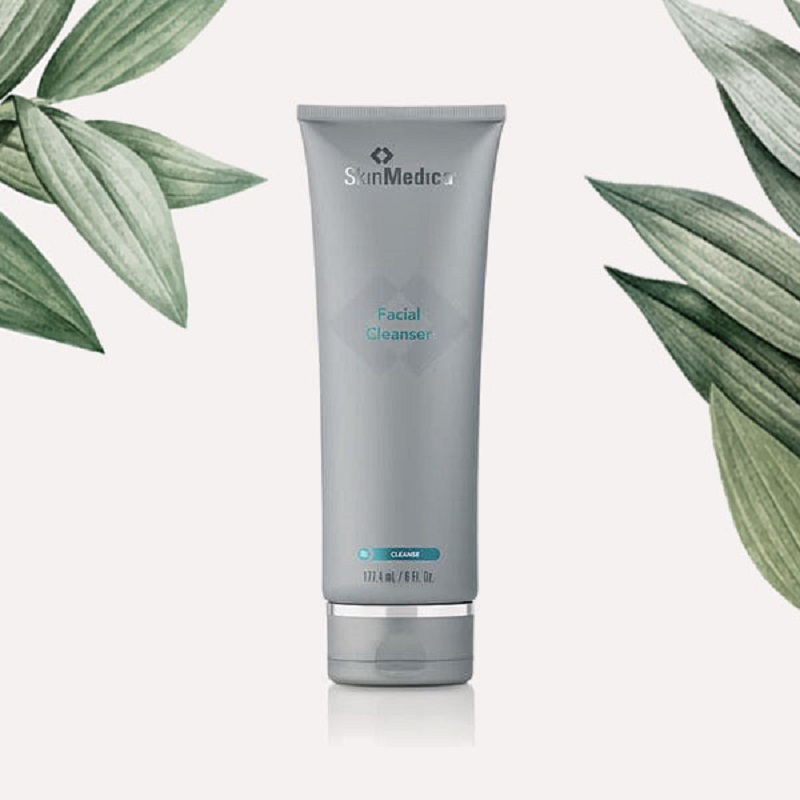 Bonus tip for oily skin: Charcoal is a magnet for excessive oil and impurities. Look for a facial cleanser with this ingredient for an extra-thorough cleanse.
3. Exfoliate Every Week
Exfoliation is necessary all year round to remove impurities from the air and dead skin cells that pile up on our skin and clog the pores. Exfoliating is even more important if you live in a hot and dry area.
The best solution for the summer is a product that peels off dead cells and impurities and hydrates the skin.
Osmosis MD Purify Enzyme Cleanser is lightweight and perfect for the summer because you can use it daily. It gently exfoliates the skin with citrus enzymes, while essential oils give your skin a smooth, radiant glow.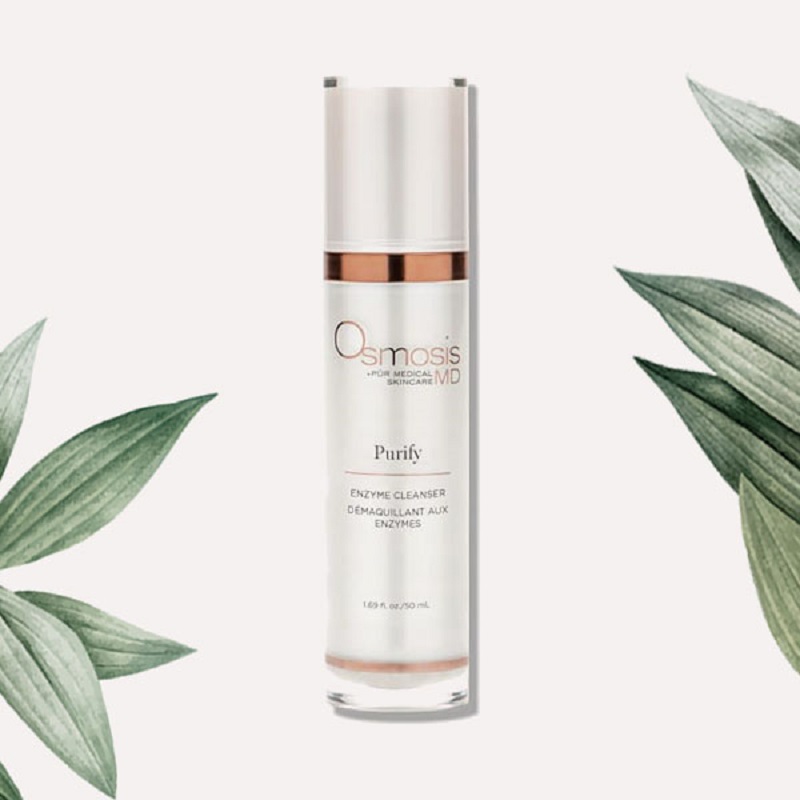 We recommend using exfoliation products at least twice a week.
4. Ease Up on Heavy Skincare Products
The main reason for creating a different skincare routine during summer is because of the unique qualities of summer air. Summer air is more humid and makes us sweat more, so we don't need heavy products to further clog our pores.
However, we still need to have full daytime and nighttime routines. For the nighttime, choose lightweight serums that provide deep nourishment to the skin. You may not need a moisturizer at night if your skin is too oily.
During the daytime, choose serums that lock in moisture and bring immediate hydration to the skin. Such products usually contain humectants (hyaluronic acid, glycerine, etc.) and ceramides.
Osmosis MD StemFactor Growth Factor Serum is a good solution for the summer because it hydrates the skin and encourages the skin's repair process, improving all aspects of aging and damage by free radicals.
5. Hydrate Extensively
The summer air is often humid, but we still lose a lot of moisture through sweating, so summer skincare demands extra hydration. It's essential to drink enough water—at least 8-10 glasses per day. Eat a lot of hydrating fruits and vegetables like watermelon, cantaloupe, pineapples, kiwi, cucumbers, and tomatoes. Hydrating face masks with cucumbers or green tea also add moisture.
To help you in your hydration efforts, use powerful hydrating products like Hydracool Serum from iS Clinical. It provides intense hydration and nourishment while protecting the skin from free radicals.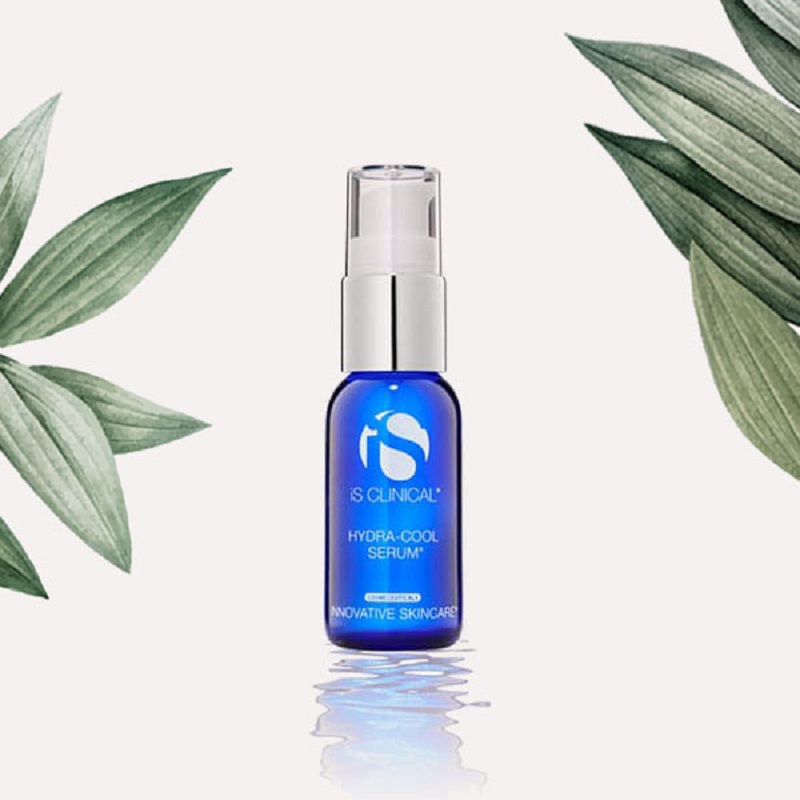 6. Use More Antioxidant Ingredients
The sun is the most damaging environmental factor for the skin. Using skincare products with more antioxidant ingredients fights off premature skin aging caused by the sun. Make sure your products contain the following:
Vitamin C is the most powerful antioxidant in skincare products because it offers protection against melasma, discoloration, and other skin damage.
Vitamin E is another great antioxidant that helps repair the skin on the cellular level and has a soothing effect on sunburned skin.
Vitamin A, or retinol, is an all-time favorite for the nighttime skincare routine because it repairs damaged skin, reduces the appearance of wrinkles, and helps reduce hyperpigmentation and sunspots.
Niacinamide is commonly found in SPF products because it helps build the skin's natural barrier and prevent UV damage.
Hyaluronic acid is excellent for immediate hydration and locking in moisture, which is essential during the summer.
Replenish Hydrating Cream from SkinMedica combines powerful antioxidants like vitamin C, vitamin E, and green tea extract to deliver maximum daily hydration during the summer. It keeps the skin hydrated while defending it from free radicals and sun damage.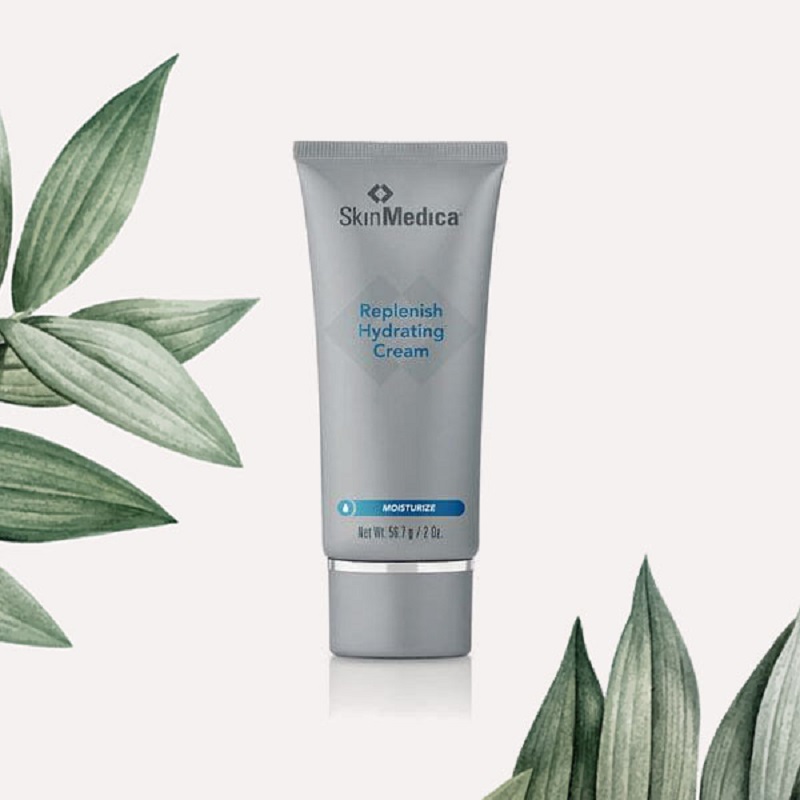 For complete skin repair and protection, use the Retinol Complex 0.25 by SkinMedica at night two to three times per week.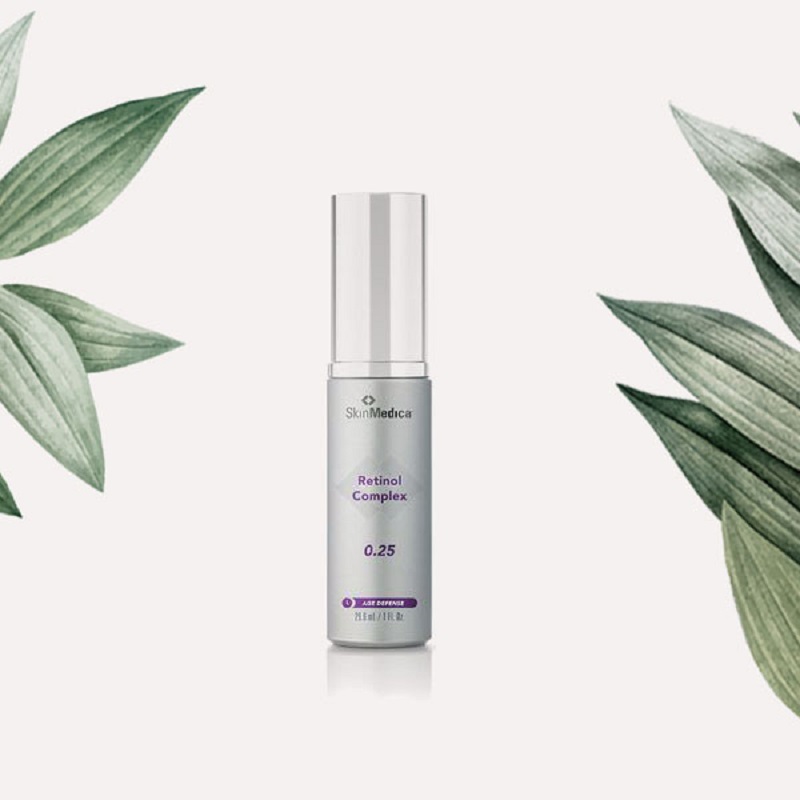 7. Book a Laser Hair Removal Session
Frequent leg shaving often leaves unwanted results like rough skin and ingrown hairs. Laser hair removal is the perfect solution for slowing down hair growth and improving the texture and tone of your legs' skin. Make sure you schedule your treatment two weeks before your planned trip to the beach—cosmetic practitioners usually don't perform laser hair removal on tanned skin. After a series of six to eight treatments, your leg hair will stop growing and you'll have soft, smooth legs all year round.
8. Eliminate Lines and Wrinkles with Botox
UV rays are harshest in the summer and are the primary cause of premature lines and wrinkles on our facial skin. Regular Botox treatments, especially before and after summer, will help reduce the damaging effects of sun exposure, prevent wrinkle formation, and keep the skin smooth throughout the year.
Conclusion
The sun poses a threat to our skin, but it also improves our mood, builds our vitamin D reserves, and brings us countless possibilities for recreation and fun outdoors.
Let's embrace the good things the sun has to offer, enjoy the amazing summer vibes, and do our best to protect our skin from damaging sun rays with the tips above.