Genetics, aging, environmental factors, and inadequate skin care all cause dry skin. However, no matter if it is a lifelong condition or a temporary state, remedies exist.
This article covers the best ways to treat dry skin, restore its natural oils, and maintain a hydrated, glowing complexion.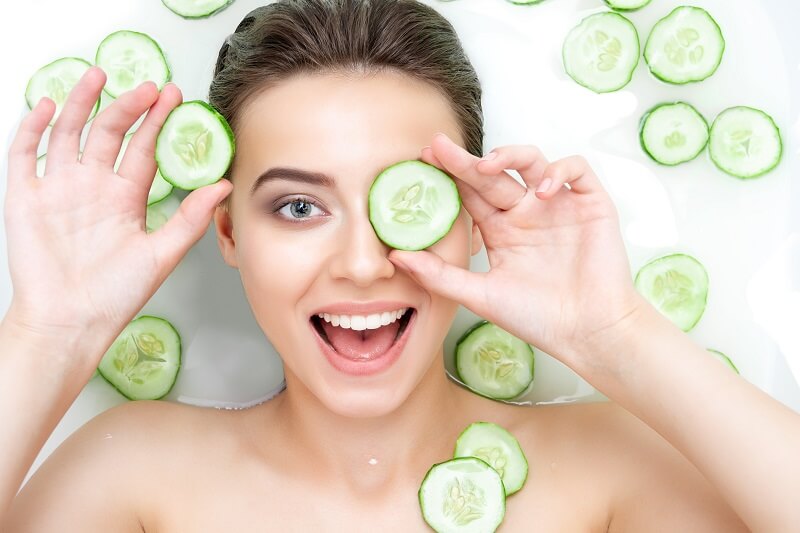 How to Get Rid of Dry Skin: 6 Tips to Follow
The biggest problem with dry skin is its lack of moisture. The body doesn't produce enough natural oils to preserve the protective skin barrier. This leads to tight and itchy skin prone to cracks and infections.
The following six tips help maintain the right level of hydration and minimize the chance of potential complications caused by dry skin.
Use Gentle Cleansers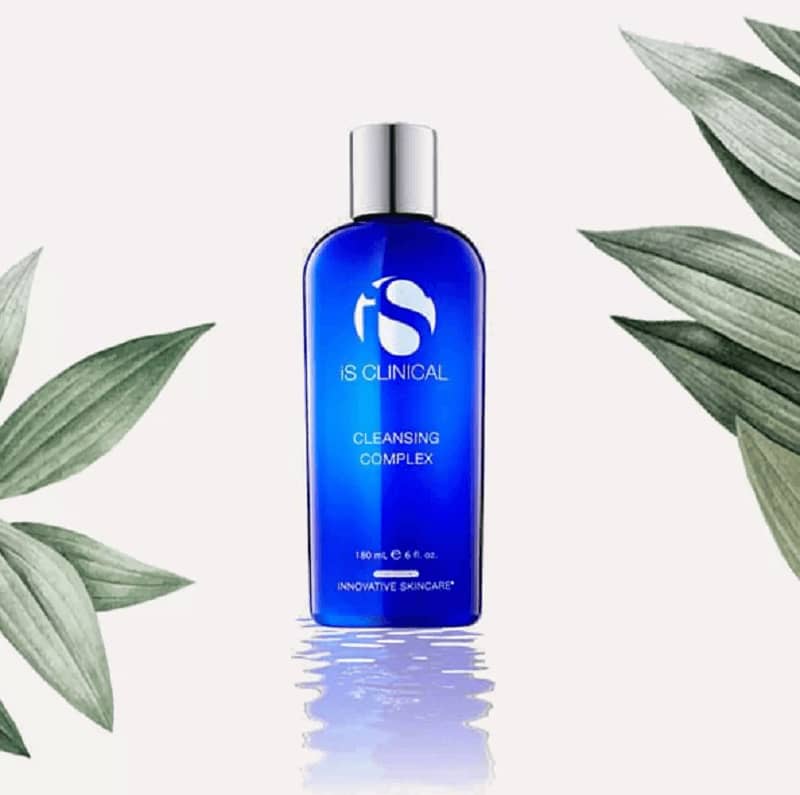 Cleansing is a must for all skin types. If you have dehydrated skin, cleanse only once before your night skin care routine. In the morning, wash your face with water and gently pat it with a towel. Use mild cleansers without sulfates, alcohol, and perfume, as these ingredients are too harsh and strip away the skin's natural oils.
Vibrant Skin Bar experts recommend iS Clinical Cleansing Complex because it deeply cleanses without over-drying the skin. This lightweight cleansing gel has powerful antioxidants that protect the skin from harmful pollutants.
Moisturize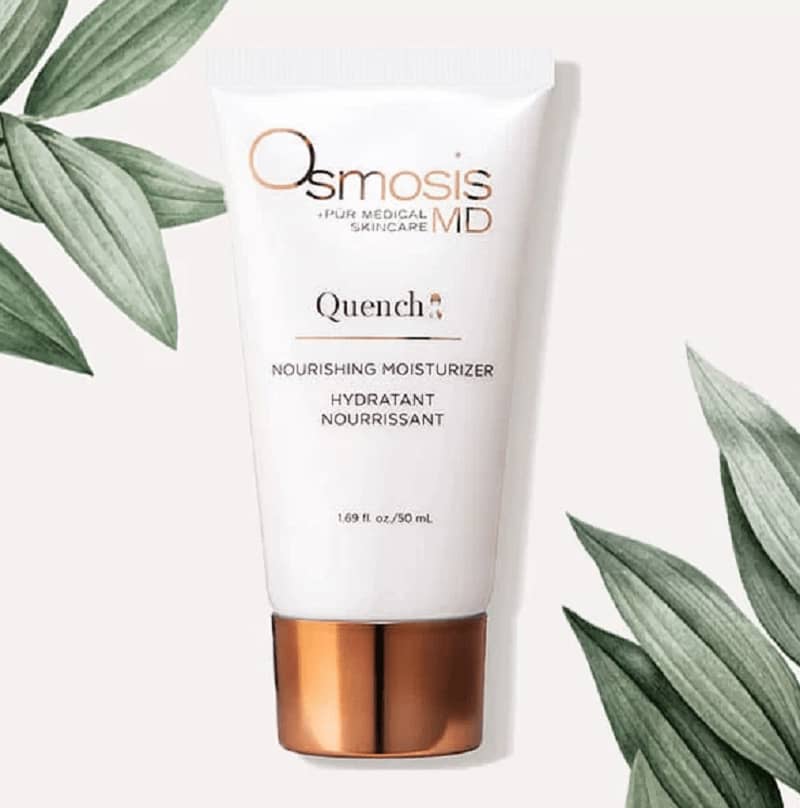 Use a moisturizer right after washing your face, as it seals in moisture best if applied while the skin is still damp. Use moisturizers with humectants (like hyaluronic acid and glycerin) and hydrating agents (such as cucumber, aloe vera, lanolin, and petrolatum).
Osmosis MD Quench Moisturizer is an excellent choice for dry skin because it instantly restores moisture and helps protect skin with a compromised protective barrier.
Use Anti-Aging Products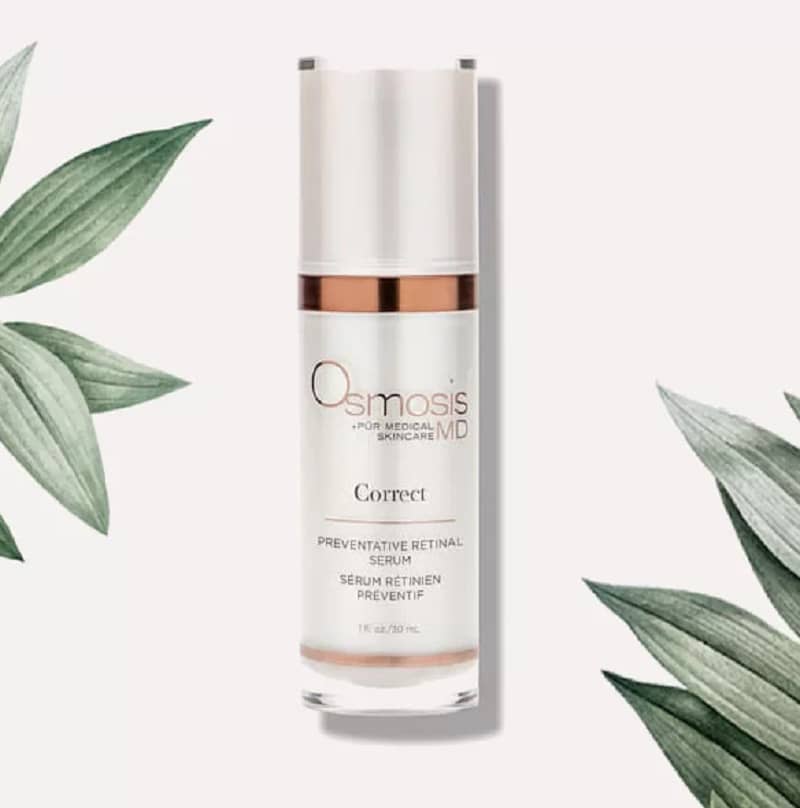 Many people experience dry skin after they turn 40. You can minimize the effects of aging skin by using the right anti-aging skincare products. Vitamin A is among the most potent skincare ingredients that repair damaged skin. It's best to use it during the night while the skin is resting.
Osmosis MD Correct Preventative Retinal Serum is a powerful rejuvenation serum with vitamin A, niacinamide, peptides, and other anti-aging ingredients that stimulate collagen production and help repair the skin's protective barrier. It minimizes signs of aging and keeps your skin well hydrated and nourished.
Double Up on Hydration with Face Masks
If your skin is extra dry, make sure to incorporate weekly face masks in your routine. Use products that deeply hydrate and soften the skin, like shea butter, avocado, aloe vera, cucumber, glycerin, and urea.
Use a Humidifier
Air-conditioners, heaters, wood-burners, and fireplaces absorb moisture from the air and cause dry skin. If you spend a lot of time in air-conditioned or heated spaces, use a humidifier. Humidifiers bring back moisture into the air which inevitably helps your skin stay hydrated.
Drink Plenty of Water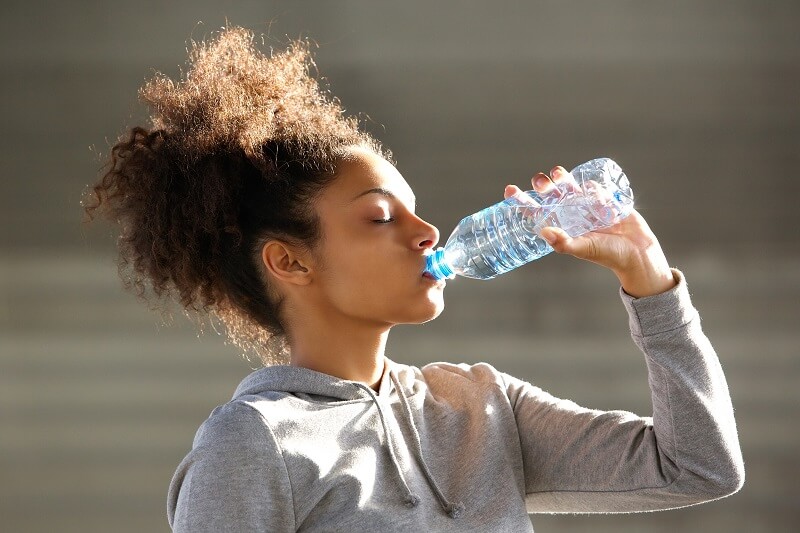 Drinking plenty of water may not help with inherently dry skin. However, if your skin is dehydrated from environmental factors, consuming at least eight cups of water helps restore the necessary moisture levels and balance natural oils. High water intake can also improve your skin complexion by removing toxins from your body.
7 Home Remedies for Dry Skin
Take a peek around your kitchen and you may find out you have everything you need for a dry skin remedy. Here are some common, affordable ingredients that have been proven to relieve and rehydrate dry skin.
Coconut oil
Coconut oil is a gentle emollient, meaning it fills in dry gaps between skin cells and hydrates the top skin layer. You can use it daily to soothe dry patches of skin and minimize aging signs around the eyes and mouth.
Oatmeal
Oatmeal is known for its moisturizing, cleansing, and anti-inflammatory effects on the skin. Add one cup of finely blended oats into your bath and lie in it for 15-20 minutes to rehydrate and soothe dry, irritated skin. You can use oatmeal baths every day.
Antioxidant-rich foods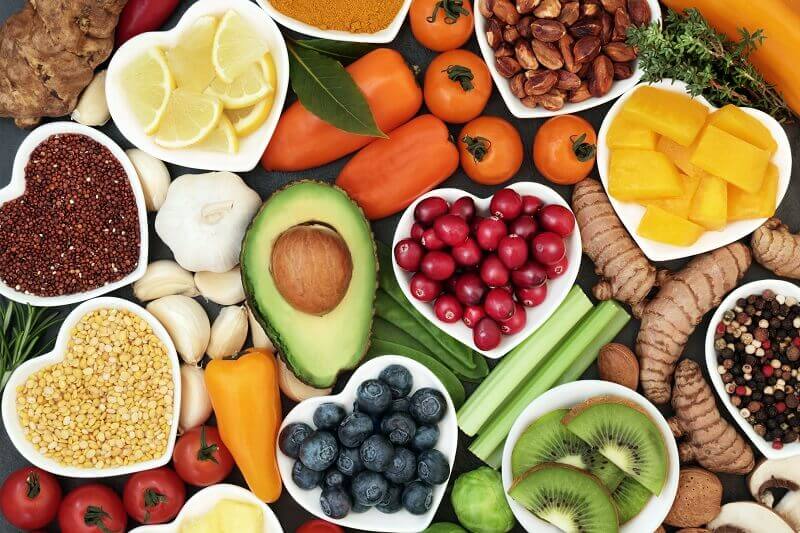 Antioxidant-rich foods contain antioxidants like vitamin A, vitamin C, beta-carotene, and anthocyanins that protect the skin from the damage caused by free radicals. Include blueberries, carrots, tomatoes, kale, avocado, and other antioxidant-rich foods in your diet to nurture your skin from the inside and replenish its moisture levels.
Honey
Studies have proven that honey has beneficial effects on the skin. Bathe in warm water with one cup of honey to hydrate the skin on your body. Make sure to dissolve the honey into a larger cup of warm water before putting it in the tub so it distributes evenly.
Honey moisturizes the skin and may help minimize the appearance of wrinkles. Add a teaspoon of honey to half an avocado or an egg white to moisturize, soften, and tighten the skin on your face.
Aloe vera
Aloe vera is a proven skin reliever and moisturizer. It's a common ingredient in lotions, moisturizers, and face masks for dry, sensitive skin. Cut off a leaf, squeeze out the juice and apply it directly to dry skin. The aloe will soothe irritated, red skin and prevent acne.
Avocado
Avocado is an excellent moisturizer. Mix it with yogurt and honey and apply it as a face mask or use pure avocado oil as part of your night skincare routine. For dry skin on your body, add avocado oil to your bath. This versatile fruit significantly hydrates and smooths the skin.
Yogurt and milk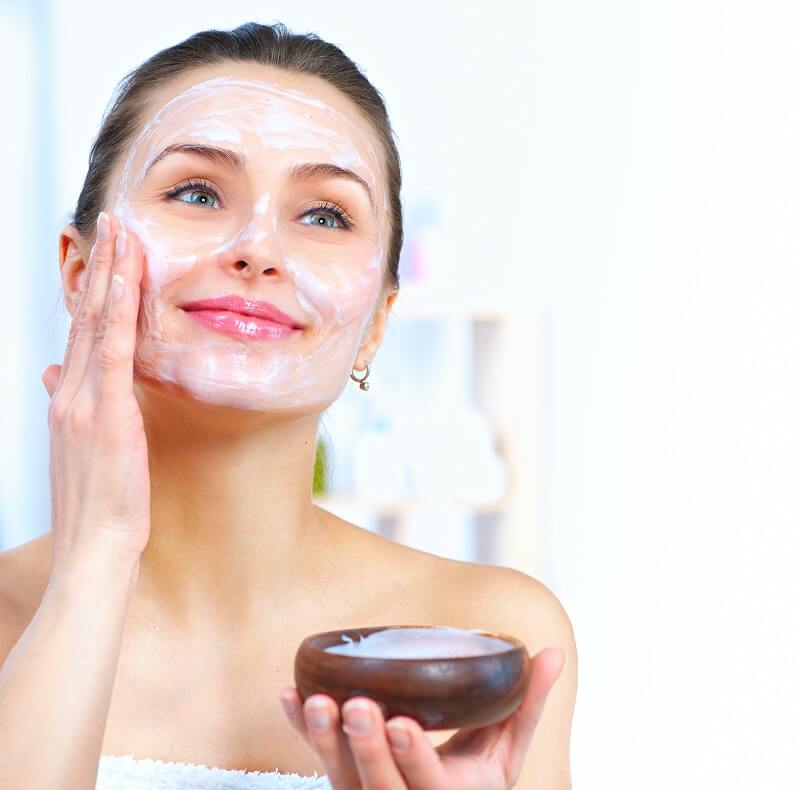 Milk, plain yogurt, and Greek yogurt have moisturizing, anti-inflammatory, and nourishing effects on the skin. Add two cups of milk to a warm bath to soften and rehydrate the skin. Alternatively, soak a cloth in water mixed with milk and apply it to dry patches of skin.
Yogurt is commonly used as an ingredient in hydrating face masks. Use it alone or mix it with honey and avocado and leave it on your face for 15-20 minutes.
How to Prevent Dry Skin
Certain skincare and lifestyle habits may dehydrate your skin, even if it typically isn't dry.
Avoid the following:
Long, hot baths - Bathe for a maximum of ten minutes in warm or lukewarm water.
Over-cleansing - Cleanse your face once or twice a day with gentle cleansers.
Over-exfoliating - Exfoliate once or twice per week to remove dead skin cells and use gentle cleansers with alpha-hydroxy acids.
Drying soaps and harsh chemicals - Use fragrance-free, alcohol-free soaps with glycerin and wear gloves when working with bath and kitchen cleaning products.
Rubbing the skin - After cleansing, pat dry the skin with a towel and avoid scratching it
Fabrics that irritate the skin - When possible, wear cotton clothes that don't cause allergic reactions and irritate the skin.
Conclusion
In most cases, dry skin isn't a medical issue but rather a skin condition that you can treat and improve. The most important step in treating dry skin is proper hydration. Moisturize daily, use products that nourish and protect the skin, and apply home remedies to irritated skin. Proper skin care will ensure you have soft, smooth, and healthy skin.