People are becoming less interested in temporary beautification and more in clean beauty products that nurture and protect the skin while minimizing imperfections.
That's where mineral makeup products come into play. It delivers a smooth, radiant complexion while caring for the skin.
This article lists the benefits of mineral makeup and explains why it is often better for your skin than conventional makeup.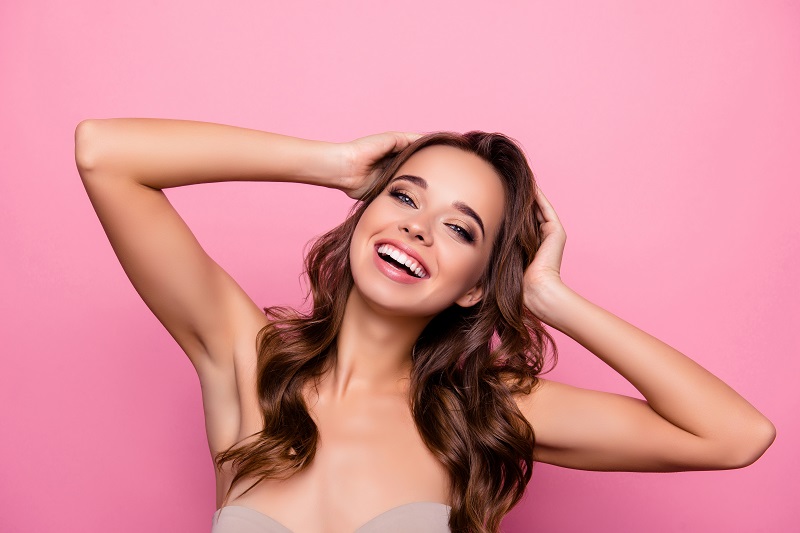 Is Mineral Makeup Better for Skin? 7 Benefits
Mineral makeup is made from minerals that are crushed into fine powder. The basic ingredients include zinc oxide, titanium dioxide, mica, and iron oxide, and they are mixed with a pigment to provide different-colored foundations.
The growing popularity of mineral makeup is thanks to its natural ingredients which don't irritate the skin like traditional makeup. It allows the skin to breathe and provides natural protection against environmental factors.
If you haven't used mineral makeup before, the following benefits may convince you to give it a try.
1. Mineral Makeup Is Suitable for Sensitive Skin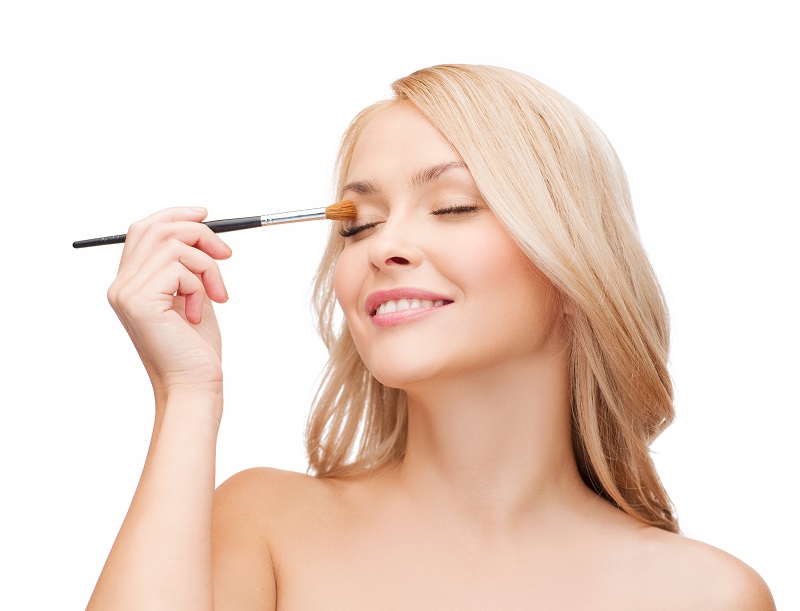 Mineral makeup typically includes only naturally occurring minerals. The absence of synthetic ingredients, bulking agents, preservatives, and fragrances, which most often cause irritation, makes it ideal for sensitive skin.
Also, zinc oxide and titanium dioxide, usually included in mineral makeup, have anti-inflammatory properties. If you are prone to inflammation, rosacea, eczema, and psoriasis, mineral makeup is a good alternative to traditional makeup products.
2. Mineral Makeup Is Safe for Acne-Prone Skin
The minerals easily blend in with the skin's natural oils and sit lightly on the surface, letting the skin breathe. These products don't contain bulking agents like talc, which clogs the pores, leading to breakouts. That's why mineral cosmetics are considered non-comedogenic and suitable for acne-prone skin.
Mineral makeup products have no ingredients that may improve or prevent breakouts, but they can be used safely without exacerbating the condition.
---
Note: Learn more about types of acne and what are the best skin care products for oily, acne-prone skin.
---
3. Mineral Makeup Has a Built-In Sunscreen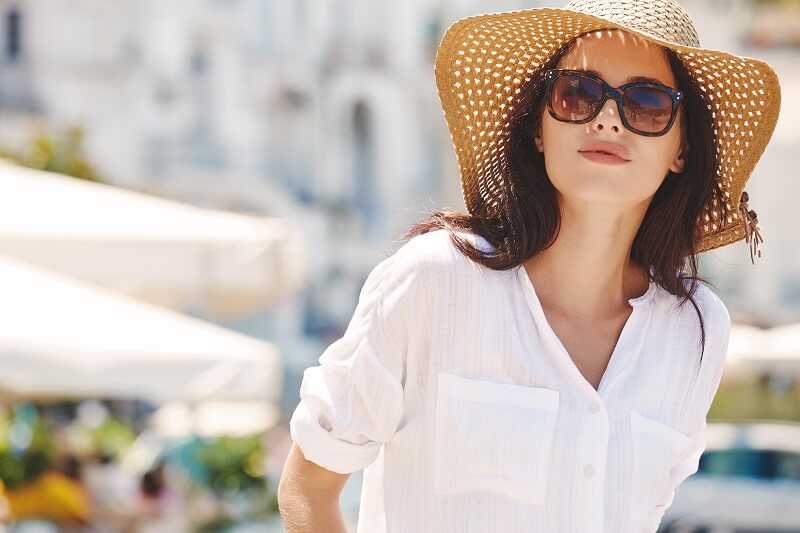 Zinc oxide and titanium dioxide used in many mineral makeup products are FDA-approved sun-blocking ingredients. They block UVA and UVB radiation, protecting the skin from irritation and sunburns.
However, mineral makeup isn't a replacement for sunscreen because the amount of sun-blocking ingredients in mineral products isn't sufficient to provide full protection.
---
Note: Learn how to choose a sunscreen.
---
4. Mineral Makeup Delivers a Natural Look
Mineral makeup mixes with the skin's natural oils without seeping into the pores and wrinkles, providing a natural, even-toned look. It withstands different temperatures better than traditional makeup and won't cause a smeared, melting look in high heat or flaky skin in cold weather.
5. Mineral Makeup Provides a Healthy, Adjustable Coverage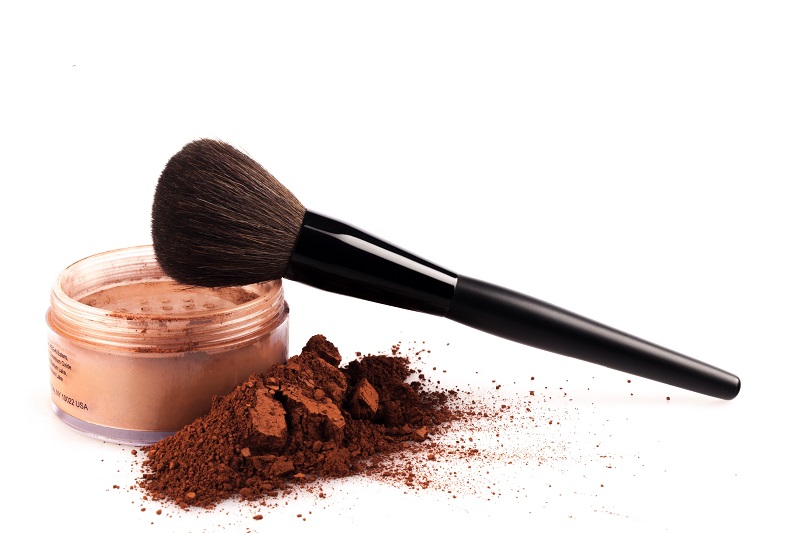 Since it lacks bulking agents, mineral makeup contains more pigment and doesn't need to be applied as much as traditional makeup. Adjust the amount you apply to provide light, medium, or full coverage without damaging the skin with heavy, pore-clogging layers.
Minerals like mica have a reflective quality that gives the skin a subtle, naturally translucent glow. You can use products with mica to highlight your cheekbones or brighten your under-eye area.
6. Mineral Makeup Is Long Lasting and Has a Long Shelf Life
Mineral makeup is long-lasting because it contains only inorganic ingredients, without moisture and fillers, and can't develop bacteria. It also stays on the skin for a long time without melting because of its solid mineral formulation. It can stay on the skin all day without reapplying.
7. Mineral Makeup Comes in Different Forms to Satisfy All Users

Innovations in pigmenting have enabled a wider range of mineral makeup products than before. Innovative formulas today include liquid and pressed powder foundations and concealers for easy layering. Consumers can also use mineral eye shadows, blushes, and lipsticks, not just foundations and powders.
Conclusion
Mineral makeup is a welcome alternative to traditional makeup for people interested in maintaining healthy skin. Products with clean mineral ingredients offer many benefits to all skin types, especially sensitive skin.
Consider using mineral makeup to relieve the skin of heavy makeup and give it a healthy natural glow.