Can we say we are relieved 2020 is over? Not really. Even though we might have hoped that once the clock ticks midnight, everything would go back to the pre-pandemic world, we know that is irrational. The pandemic we lived in continues to be our present for the time being. But it's completely normal that you're fed up and are thinking about the plans for 2021. Will there be travel? Will we take our masks off? And most importantly, what are the big aesthetic trends of 2021 when it comes to beauty and non-surgical treatments that promise enhancement, improvement, fuller lips, and thinner thighs? We're listening to what the experts say. Get ready!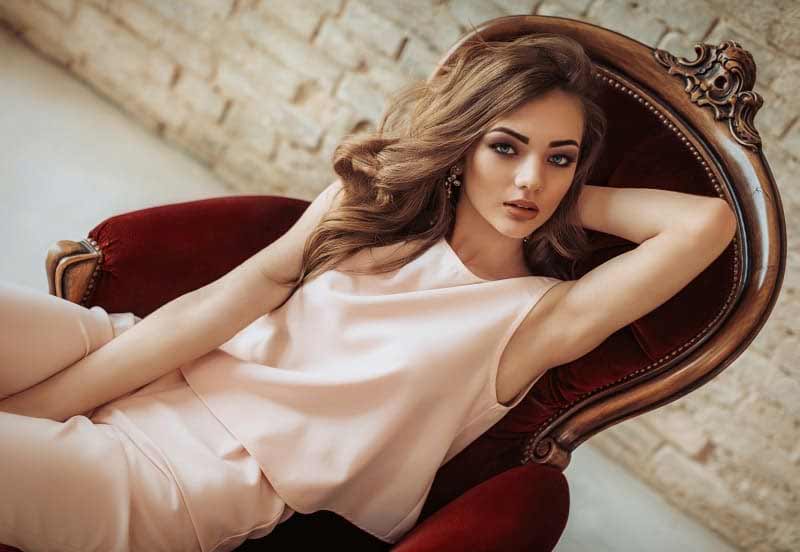 Aesthetic Injectables
Botox and filler are the most popular non-surgical aesthetic treatments, and it's no wonder they will keep blooming and remain popular aesthetic trends. After all, we've all been looking at our faces every day and showing them to the world on Zoom! 2021 injectable trends lean towards a natural result. Micro-tox is the newest Botox technique and is used to create natural-looking results that won't go unnoticed.
Lip Fillers
Even though our lips are hidden behind the mask most of the time, they are absolutely not a thing of the past. Beautiful lips are always in fashion, and we don't think this trend is going away anytime soon! What we see changing is the way we want our lips to look after they are injected. 2021 is all about looking natural and with new fillers on the market like Restylane Kysse, you can have full lips that look and feel more natural than ever. For those who aim at "just a little," Botox Lip Flip has already proven to be a hit in 2020 – we expect this to boom even more.
Nanofat
So you've had your share of fillers and love the results, but are not that thrilled that you have to redo the treatment every now and then? Not to mention the price – great results come with a cost, and they shouldn't be compromised in order to save some dollars. Enter nanofat. Nanofat results from the new refined technology that processes natural fat and smooths it out to a consistency of, say, a milkshake. That's actually very similar to the consistency of lip fillers. Nanofat acts like other fillers but comes with a clear advantage – it's permanent. We believe it's going to be a hit!
Masseter Botox
We wrote about this use of Botox for slimming down your jaw. But masseter Botox is so much more than that! For one, targeting the masseter muscle with Botox paralyzes it and thus stops that unpleasant teeth grinding. But it being unpleasant, mostly for the person that sleeps next to you, is not the worst thing. It actually causes pain and extra tension in this muscle, as well as headaches. Masseter Botox lets you live without these conditions. As we're really paying so much attention to our health as we are to the beauty – as it should be – we believe masseter Botox will be another hit this year.
Tear Trough Treatment
Thanks to face masks, everyone's focus shifted to the eyes – both our own and other people's. So it doesn't come as a surprise that we predict tear through treatment to be huge this year, as it's already been growing momentum for a while. This treatment involves administering dermal filler into points in the under-eye area, intending to smooth the transition between the lower eyelid and upper cheek. This area contributes to facial attractiveness tremendously. The results are diminished hollows less of dark circles under the eyes. Because these features make a face look tired and older than it is, and as eyes are, unfortunately, often the only part of the face we are seeing, we predict a big surge for the tear through treatment.
Preventative Injectables
Neurotoxins are the best possible treatment for dynamic wrinkles or, more plainly put, those that are made due to repetitive muscle movement. Think smiling or frowning! But they can also be used preventatively. This basically means injecting Botox, Dysport, or another brand name of the botulinum toxin into a face that hasn't quite yet developed those wrinkles. Doing so in patients in their twenties and thirties will allow them to skip more intensive plastic surgery later in life. We believe more and more young people will start doing preventative Botox before allowing those wrinkles to make an appearance!
Full Face Fillers
Another novelty in the world of fillers is moving away from treating per area and treating the face as a whole instead. Have you seen photos of people who have had one part of their face done, and it doesn't look the best, even though they haven't had too much injected? That's because injecting one area can indeed leave someone looking weird. Excellent injectors know this. They combat the issue by treating the face holistically and, if necessary, injecting several parts of the face to achieve the best look where everything just comes together more naturally!
Body Sculpting
We have seen what big hits CoolTone and CoolSculpting are, and we can only expect the demand to grow. January is a popular time for gyms, new healthy habits, and resolutions. Have you done your best over the years but are still battling the last bastions of resisting fat? CoolSculpting will remove it elegantly over several treatments using the latest cryolipolysis technology. And if you don't have extra fat but would like to emphasize your muscles without spending literal months in the gym, CoolTone is the answer. Its magnetic muscle stimulation will almost magically enable you to experience tens of thousands of squats or crunches in half an hour. Because these treatments only work on relatively fit people, we expect them to be quite popular after the whole lockdown-and-quarantine situation. Let's face it, it was easier to munch on something in front of Netflix than maintaining a fitness regimen with gyms closed, right?
Devices and Technology
Technology has long penetrated the beauty world, and we're so happy with it! It's getting better by the day, and we cannot help but be excited to see what the future holds. Brands continue to invest in bringing high-tech devices onto the market and utilizing technologies we had no idea could be used in the beauty industry. Think radiofrequency, laser, LED technology, vacuum, plasma, microcurrent, and who knows what else! We are sure 2021 will make some breakthroughs in new technology and devices, leading to many more options for non-invasive aesthetic solutions. Staying tuned!
Medical-grade Skincare
There's skincare, and then there's medical-grade skincare. You cannot get it over the counter as it's sold exclusively in medical offices through licensed practitioners and investing time and money in it can bring outstanding results. Think of it this way: medical-grade skincare is much more potent than produmects you can buy in a drugstore. That is why no one should be free to meddle with it without detailed instructions. More and more aesthetic clinics and medspas are introducing medical-grade skincare to complement their treatments. If you find one of those, you're in for a real treat. Treat your skin and yourself in 2021!