Anti-aging cosmetic treatments are gaining traction among the general population. They've become more affordable in the past two decades, are safer than plastic surgery, and provide amazing results.
Microneedling and Botox are among the most popular anti-aging treatments today. This article explains their differences and how to choose the best option for your specific cosmetic concern.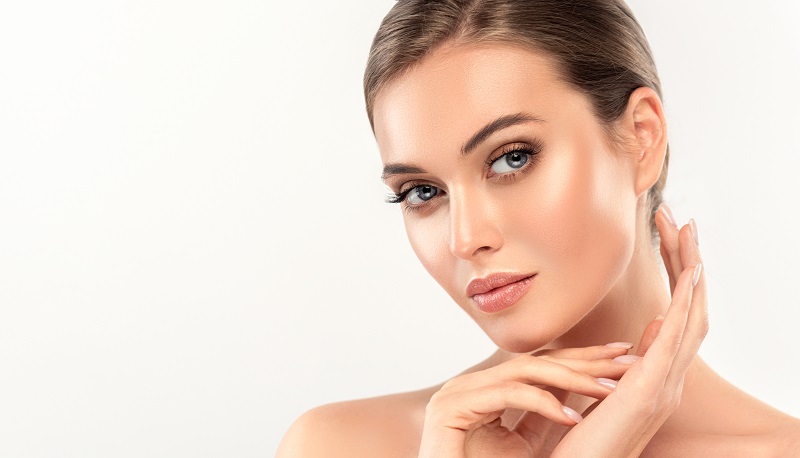 What is Microneedling?
Microneedling is a minimally invasive cosmetic treatment that improves skin tone and texture, giving patients a natural, youthful look. The treatment has many uses, from reducing fine lines and wrinkles to fading dark spots and acne scars.
How Does It Work?
Microneedling involves the use of a hand-held device with tiny needles to create micro-wounds on the patient's skin. It is also called a collagen induction treatment because it triggers the body's natural healing mechanism and stimulates collagen and elastin production.
Procedure
The medical provider applies a numbing cream on the patient's skin and then moves the microneedling device across the treatment area, creating tiny punctures on the skin's surface. The wounds are small and superficial, and close within a few hours. The process causes a controlled injury to stimulate the body to produce more collagen and replace the treated skin with a brighter, firmer layer.
---
Note: Learn how microneedling with PRP works for enhanced rejuvenation effects.
---
Recovery
Redness, bruising, and swelling are common microneedling side effects that usually disappear after a few days. There is little to no downtime, and the patient can resume regular activities 24h after the treatment.
Cost
At Vibrant Skin Bar, one microneedling treatment costs $300. The total cost depends on the severity of your skin concern and how many treatments you need for long-term effects.
What is Botox?
Botox is an injectable treatment best known in the cosmetic industry as a wrinkle eraser. It is FDA-approved to treat crow's feet, frown lines, and forehead wrinkles.
How Does It Work?
Botox belongs to the group of injectables called neuromodulators. It consists of a substance called botulinum toxin type A, which temporarily relaxes muscles in the target area, causing immediate smoothing of the overlying skin. The treatment is effective for dynamic wrinkles – those lines, creases, and folds caused by repetitive facial expressions. However, Botox has off-label uses for other areas such as the neck and lines around the mouth.
---
Note: This article provides more information about commonly treated areas with Botox.
---
Procedure
The medical provider cleans the patient's skin with rubbing alcohol and applies a numbing cream if the patient wishes. The provider marks the target area and injects Botox into the marked spots. The procedure takes about half an hour or less if the patient doesn't require numbing cream.
Recovery
Common Botox side effects include short-lived redness, swelling, and bruising, but there is no downtime. You can resume most of your daily activities after the treatment. However, doctors recommend refraining from strenuous exercise and alcohol for 24 hours and lying down for four hours.
Cost
At Vibrant Bar, one Botox unit costs $12.50. Patients typically need between six and 25 units per treatment area.
Microneedling Advantages and Disadvantages
Microneedling is gaining popularity because it addresses a range of skin issues. This table provides a quick overview of its benefits and drawbacks.
Microneedling advantages:
Treats diverse skin concerns (pigmentation issues, acne scars, fine lines and wrinkles, large pores, sagging skin, and stretch marks)
Suitable for all skin types and colors.
Fewer and milder side effects than with Botox.
Natural-looking results.
Microneedling disadvantages:
Not effective for deep wrinkles.
The effects are gradual because collagen synthesis and skin remodeling take time.
Botox Advantages and Disadvantages
Botox is the number one treatment for dynamic wrinkles. Review the treatment's main pros and cons in the table below.
Botox advantages:
Erases deep lines and wrinkles like no other cosmetic treatment.
Quick and painless.
Botox disadvantages:
Requires regular treatments (every three to six months) to maintain results.
Sometimes provides an unnatural, frozen look.
Microneedling vs. Botox: How to Choose?
Microneedling and Botox overlap in a few applications, such as wrinkle reduction and skin rejuvenation. However, they are based on different technologies, and medical providers typically use them for different purposes.
Experts recommend neuromodulators such as Botox when patients have issues with moderate to severe wrinkles and folds. Microneedling is a better option for those whose aesthetic concerns are caused by reduced collagen production, sun damage, and other skin-damaging factors.
Choose a trusted skin expert to evaluate your skin and desired goals. They will recommend the best treatment option for you.
Conclusion
Microneedling and Botox have made millions of people happier with their looks. The treatments are quick, minimally invasive, and safe for most healthy adults, making them accessible to a broad audience – even people who previously had reservations regarding needles and chemicals in their skin.
If you want to explore your skin's rejuvenating potential, visit our medical spa in Phoenix, Arizona. Our amazing Vibrant Skin Bar team will ensure your skin and your mood glow.